The UAE has a lot of places where you can go zip-lining, but this one's going to be epic! You might know of the world's longest zip-line in Ras Al Khaimah, but looks like there is some tough competition for this. Soon, Ferrari World Abu Dhabi will let you walk on its iconic red roof. Besides, there's also a stunning zip-line that flies across the park. Both the activities are set to open on 5 November, so adventure enthusiasts- add this to your bucket list!
Zipline From Ferrari World Abu Dhabi's Iconic Red Roof
Abu Dhabi's Ferrai World will no longer be famous just for its thrilling rides. The iconic attraction will be home to a fascinating zip-line, starting November 2020. In celebration of its tenth anniversary, the Yas Island is brining to the capital a brand new ziplining course, that will blow your mind away. The 30-minute zipline will offer stunning views, while taking you through one of the loops of rollercoaster, Flying Aces. Besides, there will be two ziplline tracks, allowing guests to race.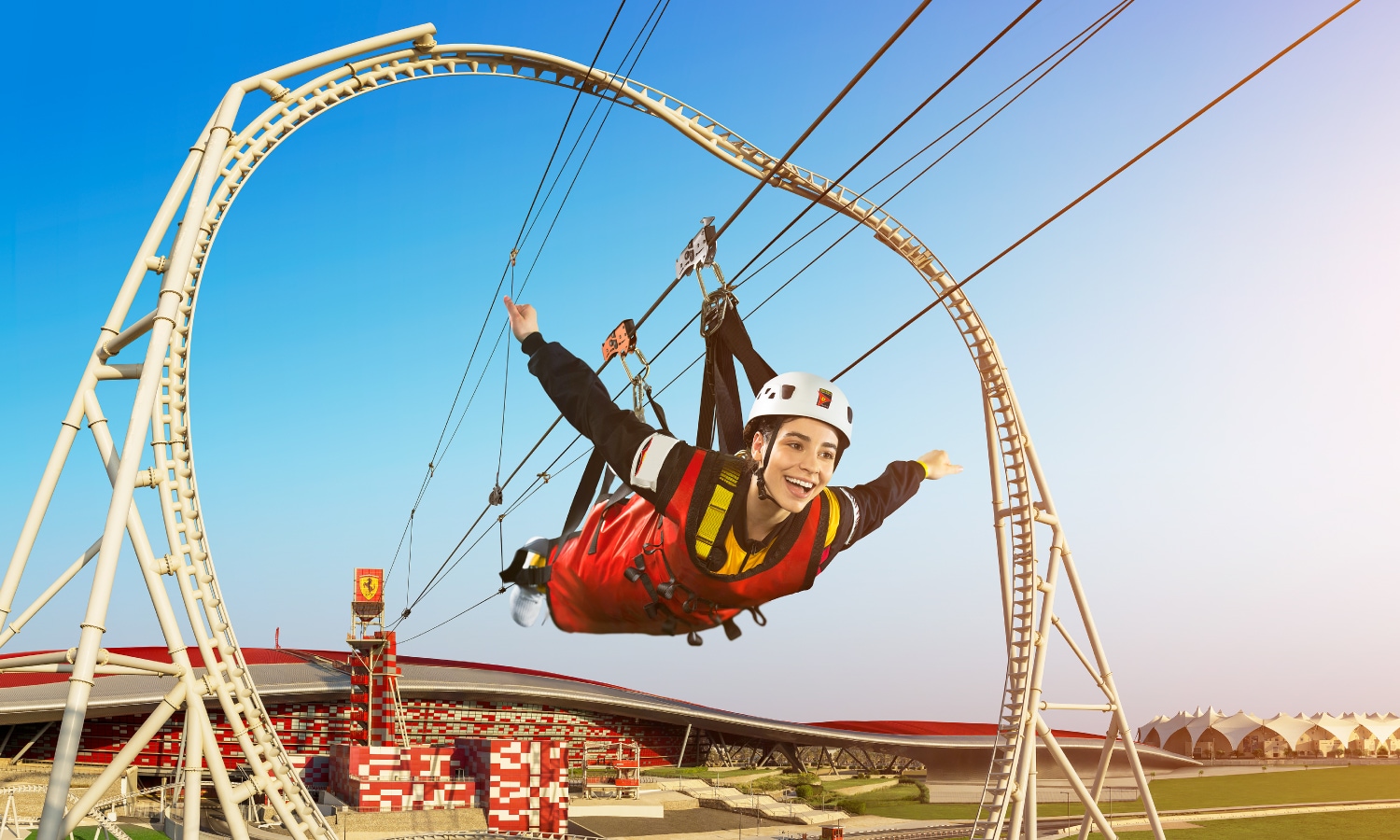 The first ever zipline on Yas Island, Abu Dhabi, this will span 400m, connected to a 600m walkway to the roof. In addition, there's also a 50% discount on entry tickets for all UAE residents, until December 5 of this year. That would mean the you will only have to pay AED 155 per person. You can also get a 2020 pass for AED 310 and visit as many times as you want until the end of December 2020.
List Of Things You Must Not Miss At Yas Island
1. Theme Parks
a. Ferrari World Abu Dhabi
The world's first Ferrari branded theme park, Ferrari World Abu Dhabi boasts over 37 rides and attractions, good enough to give you an adrenaline rush. Thrill enthusiasts have to try Formula Rossa- the world's fastest roller coaster, accelerating to 240 km/h and rising to heights of 52 metres. This ride is hands down a must-add to your bucket list!
b. Warner Bros. World Abu Dhabi
Maybe you'd rather escape and let your imagination run wild; head to Warner Bros. World Abu Dhabi. One of the largest indoor theme parks in the world, it features 29 rides and attractions across its six lands – Bedrock, Metropolis, Cartoon Junction, Gotham City, Dynamite Gulch and Warner Bros Plaza. You can meet all your favorite characters and superheroes – from Bugs Bunny and Daffy Duck to Batman and the Joker.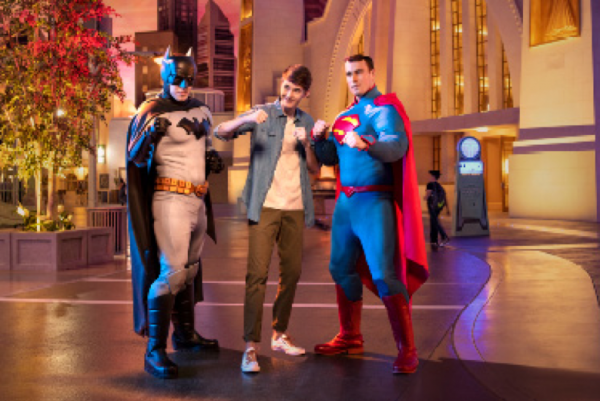 c. Yas Waterworld
Are you a water baby? If you're nodding, then you're in luck. Yas Waterworld has become a world favorite featuring more than 40 thrilling rides and attractions along with five one-of-kind rides. Staying cool all year round couldn't be any easier!
The park also has a dedicated ladies night every Thursday. So, gather your girl gang and float along the lazy river, swim against the waves or groove to the tunes of live DJ music as the water park transforms into an entertainment arena solely for women. During the ladies' night, the park is monitored by an exclusively female team.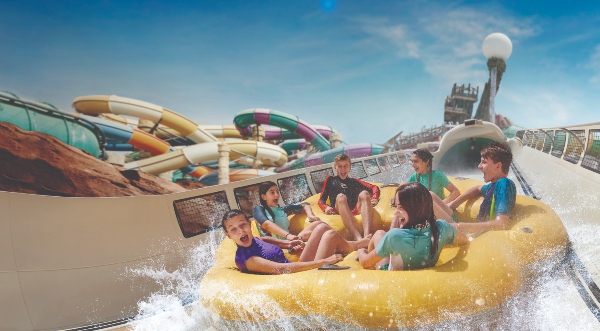 2. Yas Marina Circuit
If there's one place that can make your Formula 1 dreams come true, it's got to be the Yas Island. The Yas Marina Circuit lets you feel the hustle and bustle of the Abu Dhabi Grand Prix. Get behind the wheels and challenge your friend for an adrenaline-pumping race. This, is adventure like nowhere else!
3. Yas Marina
Stroll along the dock, grab a bite along the waterside, or book in some time for extreme watersports at Yas Marina. And if you want a thrilling experience, take to the skies in a sea plane and get a bird's eye view of the Yas Island. Want to get sun-kissed? Hire a private yacht and head on an unforgettable boating experience.