When you are in Manali, it's easy to feel like Lord Mountbatten will step out of nowhere from a corner and join you for that afternoon tea. India meets England in Manali in a 'time has stood still' sort of way which always makes you want to stay longer than planned. But if you are craving for a view with a room, the LaRiSa resort in Manali is the place to be. The best part? All the rooms are equipped with a fireplace. Warm snuggles, guaranteed. 
Also read: World's Longest Highway Tunnel At 10,000 Ft Connecting Manali With Leh Is Ready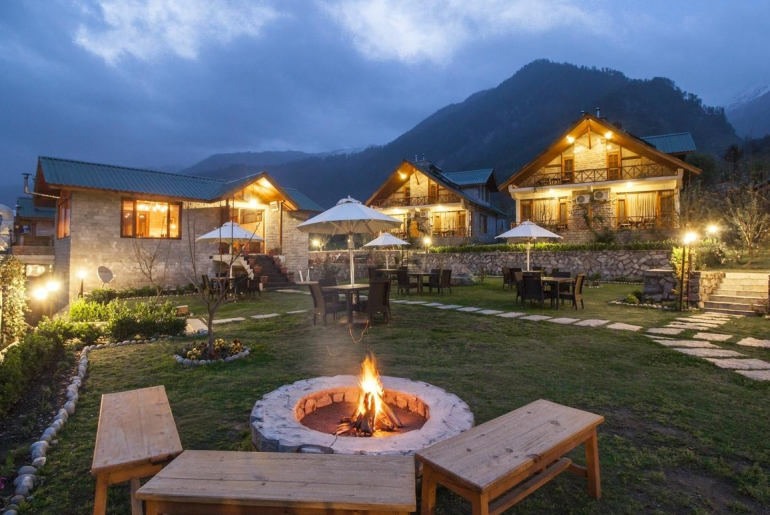 The Rooms Come With Fireplaces
LaRiSa is located in the village of Haripur, 15 km away from the trap of tourists Manali. It is about an hour scenic drive from Manali which you will thoroughly enjoy. The rooms come with a fireplace and stone wall interiors. The rooms can easily trick you into believing that you are in a castle. Here, you get to stay in cottages set in an apple orchard. It also has a pool open to the mountains.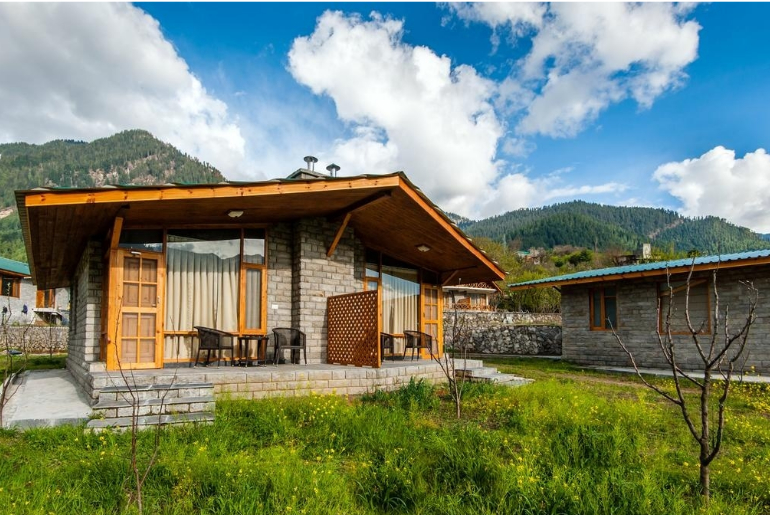 Enjoy Rose Petal Baths In Scooped Out Tubs
Like musical notes, the property has rolling green lawns. Here you can enjoy your glasses of wine on tables under trees illuminated with fairy lights. You can also chase butterflies in the morning and stargaze at night. The contemporary European décor in the suits leads to scooped out tubs, where you can enjoy a rose petal bath overlooking the mountains. This Gorgeous Himalayan Camp Offers 360° Views Of The Ladakh & Stok Kangri Mountain Ranges.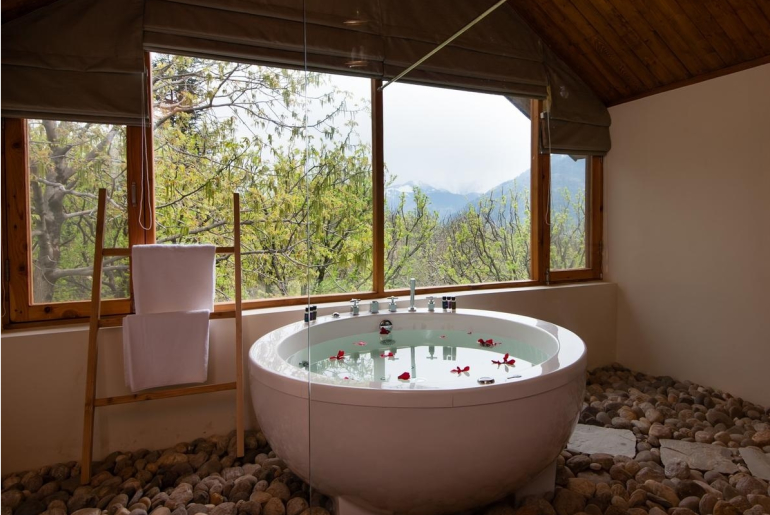 Dine Under Stars
Parked in an apple orchard, LaRiSa has chalets that offer a 360-degree view of the Himalayas. You can dine under the stars or have a barbecue dinner. To make things more exciting, you can even go trout-fishing or pluck your own vegetables and strawberries from their organic garden. The resort uses the herbs from the garden to season your meals.
Sightseeing From The Resort
Drive away from Manali's busy roads, up the hairpin bends of Hampta Valley and the dam. The reward? You will get to witness quiet, forest-shrouded views of Himalayan peaks, otherwise frequented by free-grazing ponies and occasional shepherd with the flock. To visit Hampta, apply for an early permit at Manali's Sub-Divisional Magistrate's office as there is a daily cap on visitors. Forget Work From Home Instead Work From Mountains Of Manali, Kasol & Tirthan; Here's How.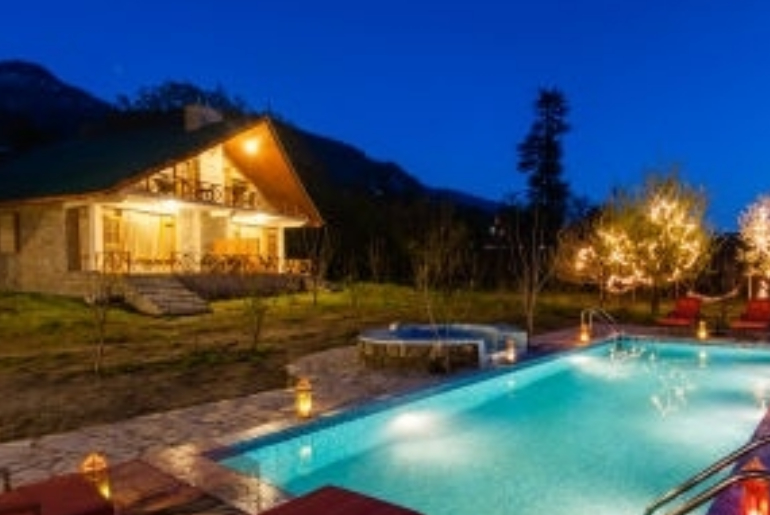 LaRiSa is an authentic sensory experience. Once here, you will never want to head back home. 
(Website; doubles from Rs8,500)