Dubai is known for its vibrant food scene. But what do you do when you are on a tight budget? Well, the city has a whole lot of options for budget eats too. In fact, we would recommend you try these legendary cafes even if you aren't on a crunch. And the best part- you can enjoy lip smacking delicacies for 24 hours for just AED 20. From breakfast to lunch, dinner and even an evening snack, we've scouted the best spots in Dubai where you can eat without burning a hole in your pocket. Read on and binge!
Also read: THESE 5 Hidden Palaces In The UAE Are Actually Open To The Public
Breakfast- Kheema Paratha, Karak At Koukh Al Shay (AED 4)
Koukh Al Shay is every Karak lover's paradise. Much similar to Jabal Al Noor, Koukh is a popular hangout spot that is pocket-friendly, easily accessible and infamous for their irresistible food and drinks. And, the best part is that you can head here for a hearty breakfast. Enjoy a Kheema Paratha for AED 3 at this tiny eatery and you definitely will not regret. Seal your meal with a cup of piping hot Karak for AED 1.
Where: Al Hudaiba and Around
Timings: 6am – 5:30am
Contact: +971507639662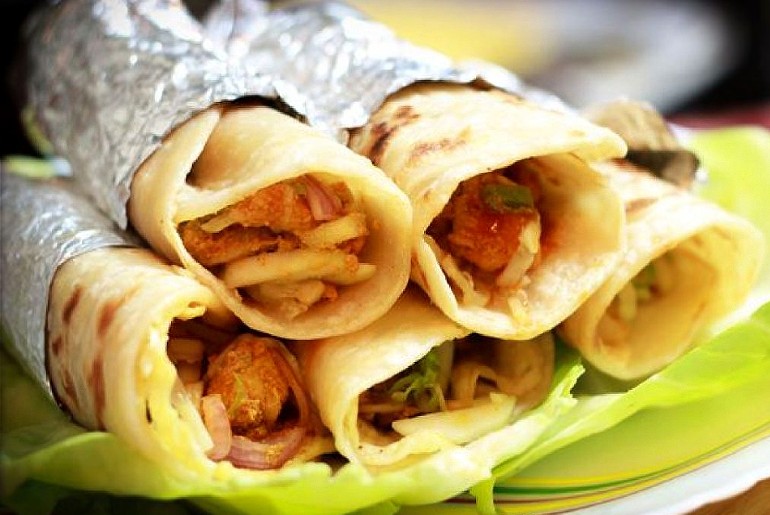 Also read: 7 Best Chips Oman Dishes You Must Try In Dubai Right NOW
Lunch- Falafel Platter At Umm Ali (AED 5)
While Dubai has a host of places that serve Falafel, we're sure you wouldn't find a 'platter' for AED 5! Umm Ali restaurant in Al Warqa serves a Falafel platter for just AED 5. In case you didn't know, Falafel is a deep-fried ball or patty-shaped fritter made from ground chickpeas, fava beans, or both. This petite cafe is known to serve some of the best Arabic delicacies and the falafel platter for AED 5 is perfect when you're running on a crunch.
Where: Al Warqa
Timings: 10 am – 2 pm
Contact: 04 271 4118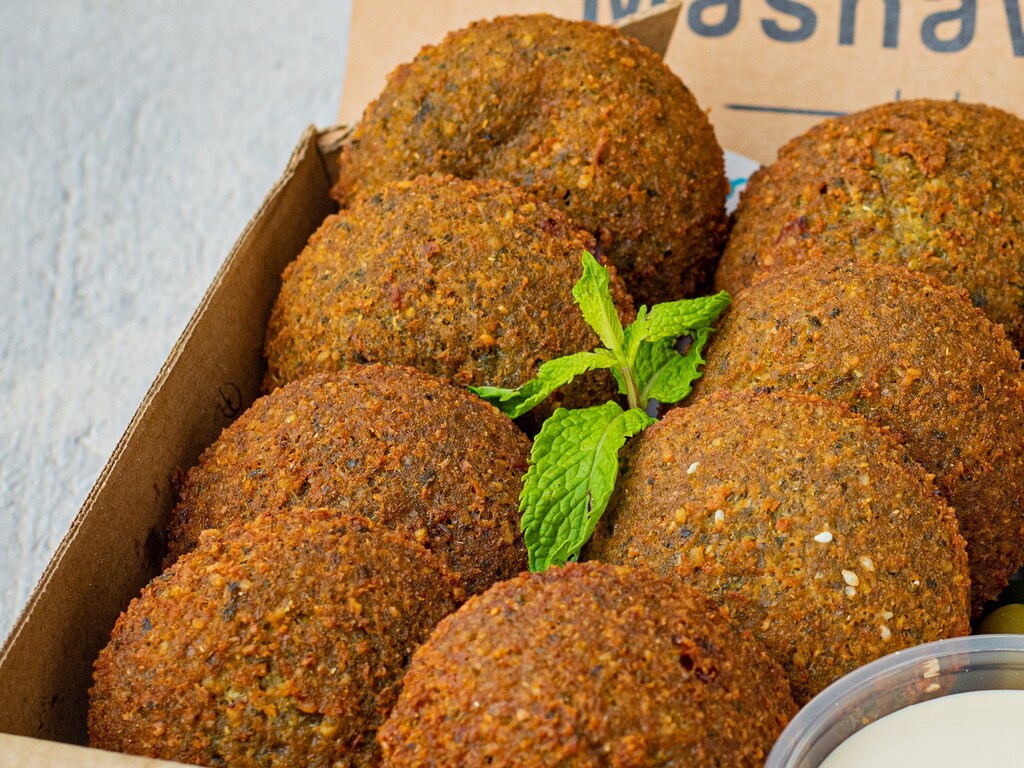 4 PM Snack- Rigag At Labeeb Grocery (AED 5)
Regag is a classic Emirati bread, much similar to a crepe/dosa, thin and flaky served usually with cheese, hot sauce and toppings of your choice like Oman Chips, Nutella. etc This dish is quite popular among the local diaspora and this is a staple food in Emirati breakfast spreads at home.
Label grocery ain't just a grocery! Located in Jumeirah, they also serve delicious rigags right outside the grocery. Rigag is a thin crispy crepe filled with egg and cheese. An absolute classic, this is priced at AED 5 only. You can even pick a pack of chips of choice and ask the kind man making the rigags to top it on. Absolute yummers!
Where: JumeirahJumeirah 3 – Dubai
Timings: 24 hours
Contact: 04 395 6455
View this post on Instagram
Dinner- Chicken Shawarma At Al Ijaza Cafeteria (AED 6)
The next time you are in Jumeirah, here's where you must head to bite into one of the best shawarmas in Dubai. Al Ijaza is a no-frills cafeteria, buzzing with people all the time. But worry not, you can place your order from your car. Their chicken shawarma will cost you AED 6 and it is to die for. Bucket list this!
Where: Jumeirah 1
Timings: 7:30pm – 3:30am
Contact: 04 3444874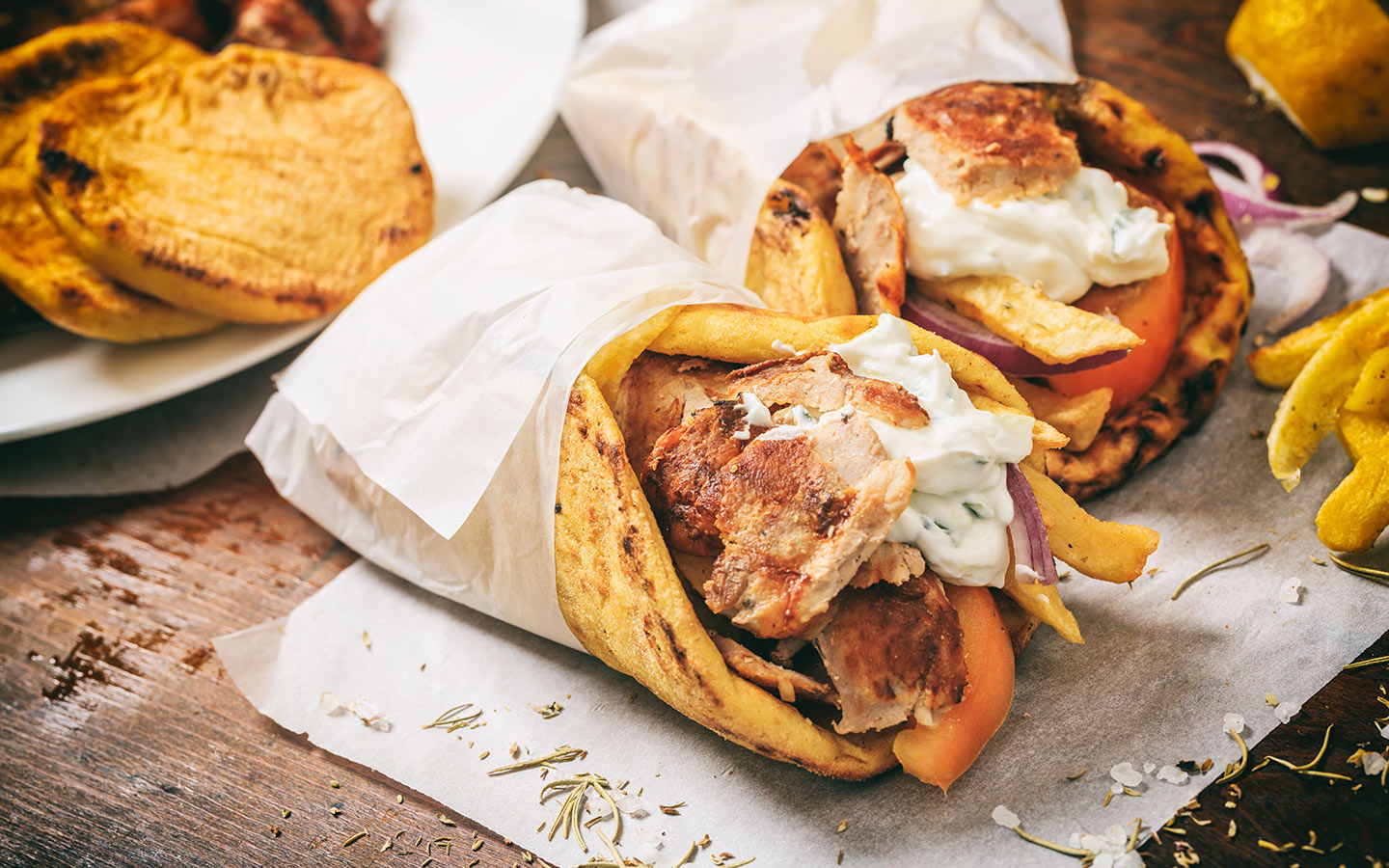 Also read: 10 Street Foods To Eat In Dubai Under AED 10
Happy eating 🙂