Delhi is a paradise for every food lover and every dish here stands out in taste and amazing quality. The city is so diverse in food cuisines that it's difficult to list out its top picks in culinary delights. Before we end this year, here's a list of some of the best dishes that one shouldn't miss out when in Delhi:
1. Butter Chicken At Aslam Chicken Corner
Aslam Chicken Corner is an iconic haunt for all foodies in Old Delhi. The shop has a seating of 3 floors and even has a rooftop terrace with stunning views of the Jama Masjid. It is known for selling the butteriest piping hot chicken tikkas that will leave you wanting for more. The Butter Chicken here comes in half plate/quarter plate/full plate. Half a plate of Butter chicken will cost you ₹220, it includes hot chicken tikkas smeared with butter and rolled in yogurt. The chicken is first marinated slowly on a large pan and cut into pieces.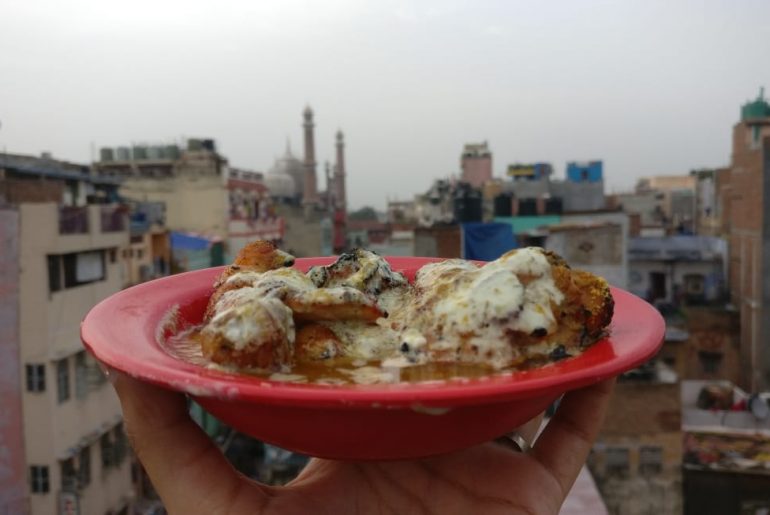 Address: 982, Matia Mahal Rd, opposite Jama Masjid Gate No.1, Old Delhi
Phone: +91 9312281022
Cost for two: ₹400
2. Nihari At Hilal
To get a taste of the most authentic and delicious Nihari, head straight to Hilal. Order yourself a quarter of Nihari for ₹45 and match it up with one Khameeri roti for ₹5.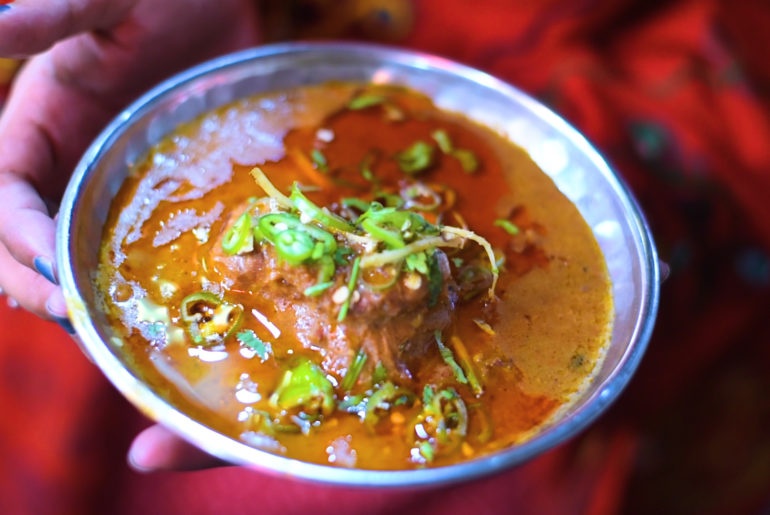 Where: 965, Matia Mahal Rd, Kalan Mehal, Old Delhi, Delhi, 110006
Price: ₹50
3. Sahi Tukda At Cool Point
It's a Mughlai bread pudding with a delectable taste perfect for a dessert. It is served hot and includes bread, milk, khoya and garnished with Pista.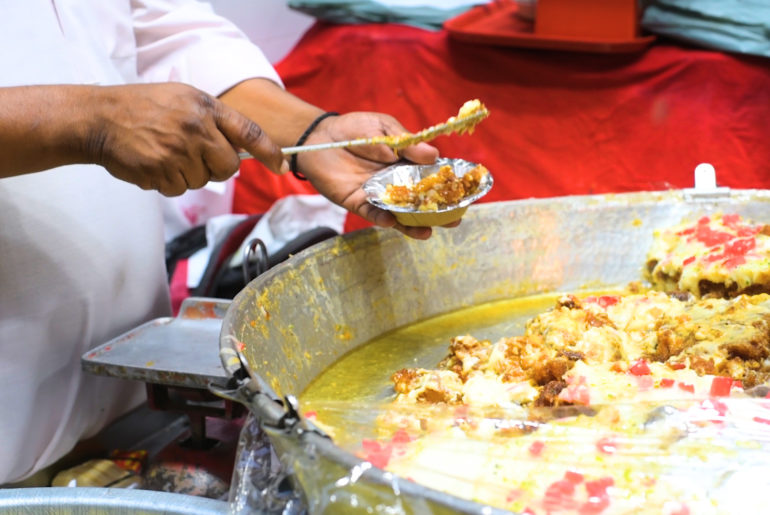 Where: Bazar Matia Mahal, Matia Mahal Rd, Old Delhi
Price: ₹30
4. Moolchand Paranthas
These sumptuous parathas come in the most delicious flavours and fillings, dripping with butter. Our recommendations would be Cheese Chill Garlic (₹100), stuffed with cheese and green chillies with a pinch of garlic and chicken paratha (₹100), stuffed with minced chicken.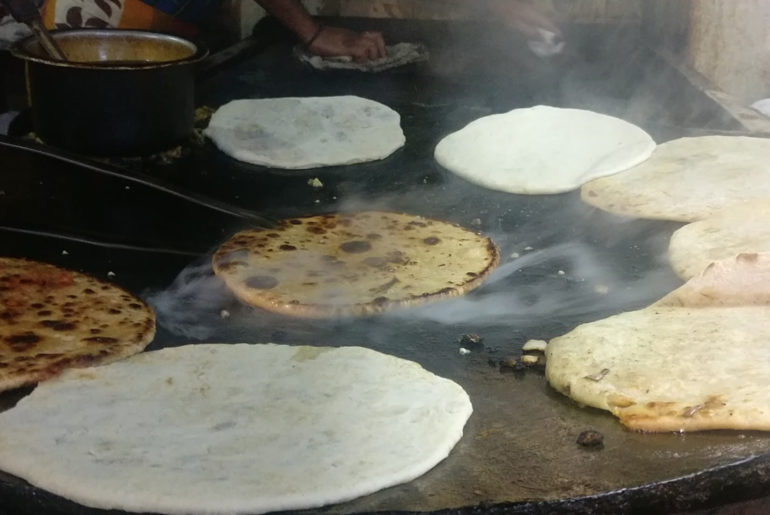 Address: Moolchand Parantha, Shop No – 4-5-6, Moolchand Metro Station, Lala Lajpat Marg, Lajpat Nagar 4, New Delhi
Phone: 098717 34042
Cost for two: ₹200 (Approx.)
5. Momos At Dolma Aunty
She sells steamed momos with 3 kinds of fillings – Veg Momos, that come with a filling of grated carrot, cauliflower and onions served with chilli garlic chutney. Chicken Momos that cost ₹60 for a full plate come with a filling of minced chicken and Paneer Momos served with a spicy chutney. The chutneys are most loved by her loyal customers as she prepares them by her own early in the morning. Made by pure love and fresh ingredients, these momos will give you a homely feeling.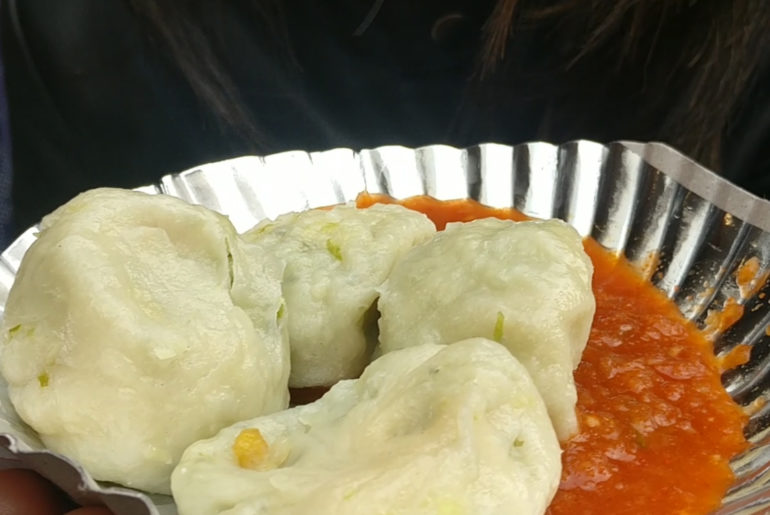 Address: Alankar Cinema Road, Block A Lajpat Nagar II, New Delhi, Delhi 110024
Timings: 12:00 pm – 8:30 pm
Cost for two: ₹200 (Approx.)
6. Galauti Kebabs At Azam's Mughlai
A plate of kebabs that melts smoothly in your mouth will make you want to make a pit stop after wrapping up drinking session with your gang. Mutton galauti and kakori kebabs are the most popular ones here.
Address: 1-B, Khan Market, New Delhi
Contact: +919811007642
Cost for two: ₹ 600 (approx)
7. Natraj Dahi Bhalle
This iconic shop has copyrights on the chaat masala they use in bhallas. One plate of Khatta Meetha Dahi Bhalla includes chaat masala sprinkled on top of the Dahi Bhallas.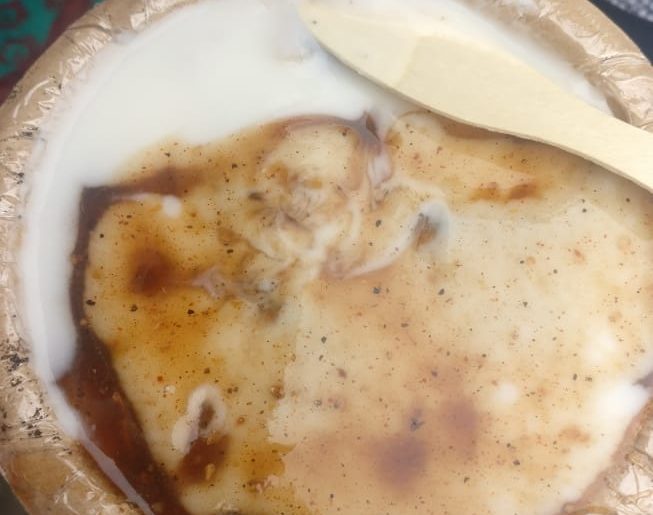 Address: 1396, Main Road Near Central Bank, Opposite Paranthe Wali Gali, Chandni Chowk, New Delhi
Phone: +91 9811208811, +91 9811167400
Cost for two: ₹100
8. Cheesiest Omelette At Khan Omlet Corner
Known for selling varieties of yummy egg dishes and omelets, Khan Omelet Corner in Chandni Chowk. It whips up the cheesiest omelettes in Chandni Chowk since 1970. The stall was started by Abdul Mateen, and now being run by his sons – Mohammed Gulfam & Abdul Razzaq. If you're in the mood for tasty burjis and omelets, visit the stall from 5 PM till midnight!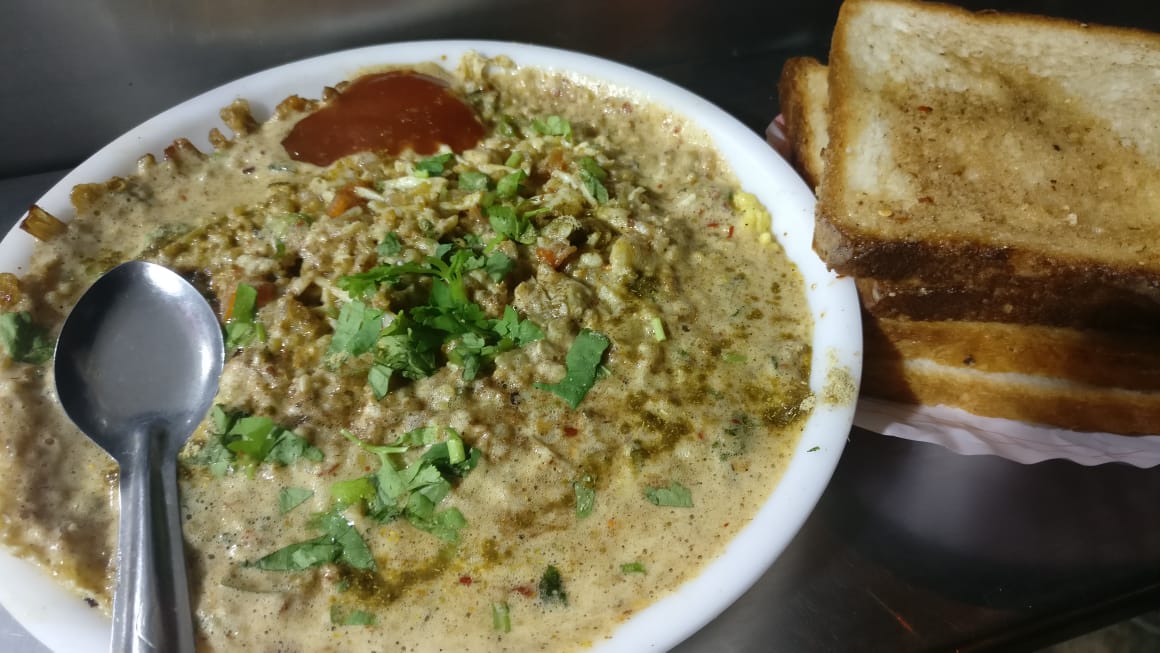 Address: Khan Omelet Corner, 48, Katra Baryan ,Near Fatehpuri, Chandni Chowk,Baradari,Old Delhi, Delhi, 110006
Phone: 093126 72644
Timing: 5 PM to midnight
9. Butter Naan & Dal Makhni At Kake Di Hatti
Quench your hunger here if you want the taste of one of the best Punjabi food and Amritsari Kulchas at affordable prices. Located in the bustling lanes of Chandni Chowk in Fatehpuri, the shop is not the most of hygienic places, but it sure does sell the most delicious North Indian delicacies. Kake Di Hatti sells the most delicious Amritsari Kulche, Dal Makhni and Paneer Butter Masala had best with their Naan.
Address: Kake Di Hatti, 654-666, Church Mission Road, Fatehpuri, Chandni Chowk, New Delhi
Phone: 011 43552754
Cost for two: ₹300
10. Herbivores Platter At Woodbox Cafe
A treat for the eyes and tummy, you can't finish this by yourself. Gather your party squad and head straight to the Wood Box Cafe on Hudson lane. It is loaded with Crunchy Veggies, Loaded Fries, Garlic Bread, Burger, Honey Chilli Potato, Dimsums and Spring Rolls, fancy much?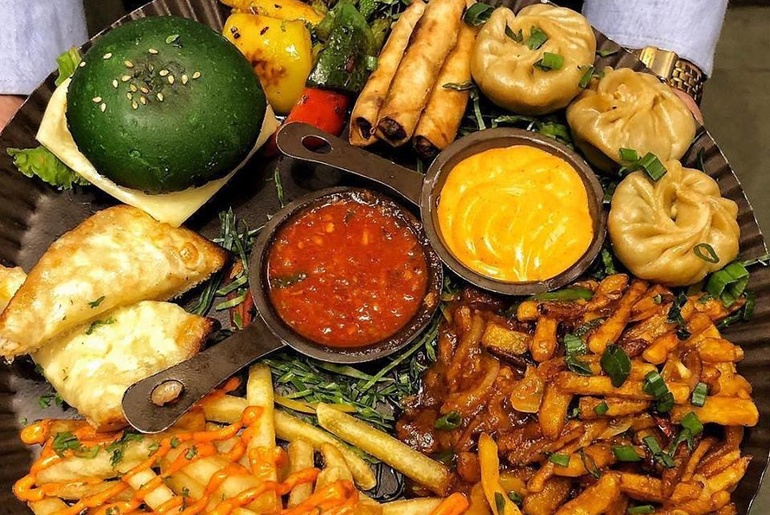 Address: Wood Box Cafe, 2521, Ground Floor, Hudson Lane, Delhi University-GTB Nagar, New Delhi
Phone: +91 9350507004, +91 9818367776
Cost for two: ₹650 (Approx.)