It's one thing to watch a beautiful bridge hanging in the sky from afar. But another, to actually be on that bridge, trying to cross across. Look down, and you see a steep valley, a frozen lake or even worse, nothing! We don't intend on making you dizzy, but these 10 bridges in the world, sure will!
1. Kuandinsky Bridge, Russia
Height: 50 Feet
Crossing across snow and river is tough enough, but imagine having to walk across a wobbly bridge along the way. The Kuandinsky Bridge in Russia is half a kilometer long and has no railing or other safety features to keep cars or people from falling into the frozen waters. The bridge is permanently covered in thick sheets of ice, making it even more scary. One trick that people follow while driving on this bridge is to keep their car windows open to reduce windage. Reportedly, only a handful of people have ever crossed this bridge and survived.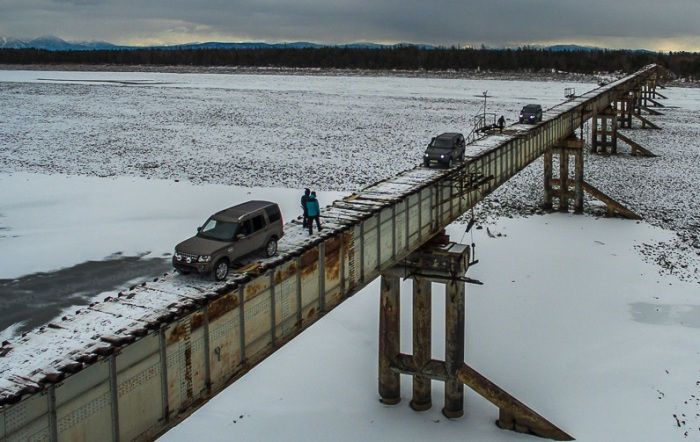 2. Langkawi Bridge, Malaysia
Height: 410 Feet
The Langkawi Sky Bridge in Malaysia is 700 meters above sea level. The Langkawi Sky Bridge is located at the 'end' of the Cable Car ride. An inclined lift called SkyGlide takes visitors to the bridge. Those with a fear of heights might be a little afraid of the altitude. However, the bridge is pretty safe as its made of double steel railings and an enclosed wire mesh. The 1.8m wide bridge has two triangular platforms that act as 'stops' where you can admire the view and rest your feet.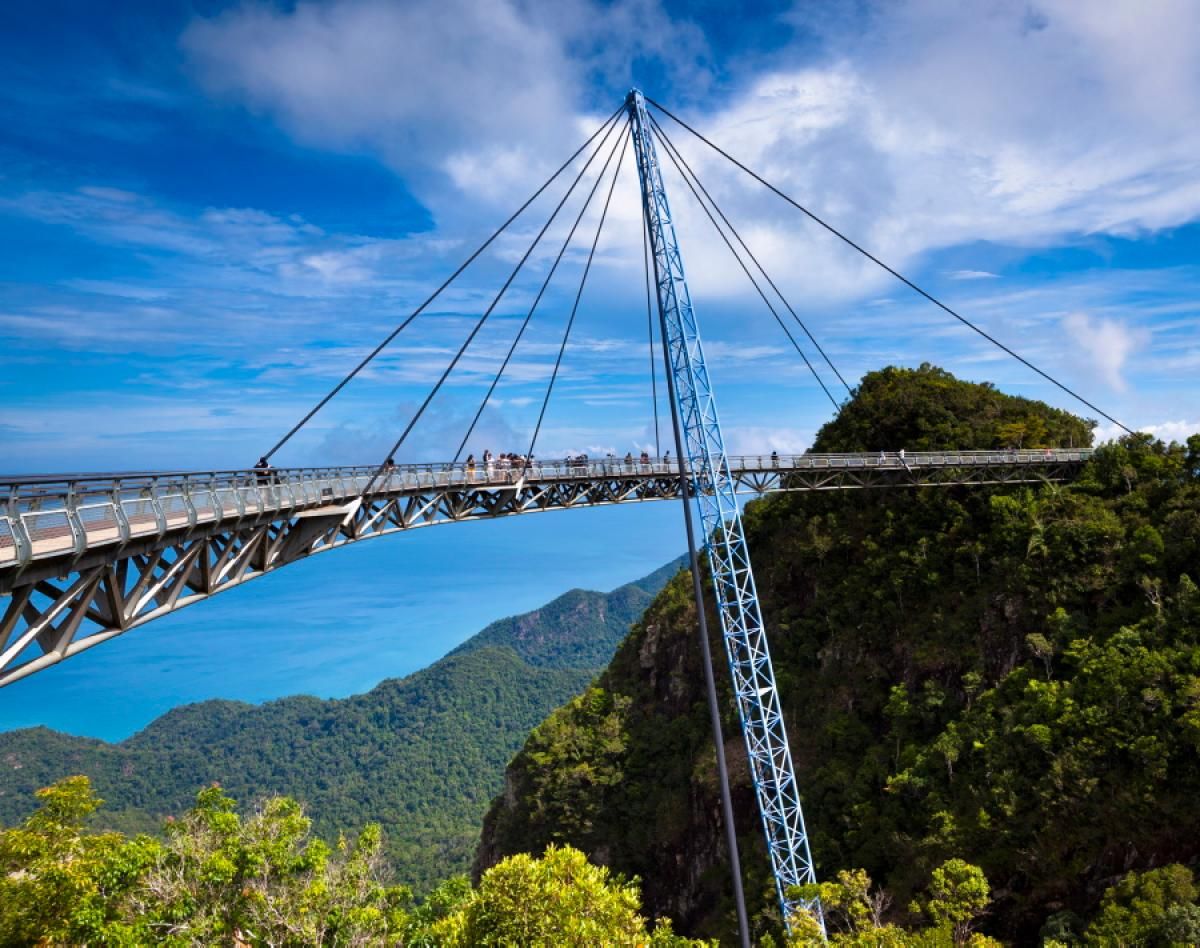 3. Royal Gorge Bridge, USA
Height: 955 Feet
The Royal Gorge Bridge held the title of the highest bridge in the world until 2001. Guests can take in Colorado's iconic natural beauty while standing 956 feet above the wild Arkansas River. From awe-inspiring views to adrenaline-pumping rides, the Royal Gorge Bridge & Park in Colorado has a lot to offer. Guests can enjoy a thrilling a zip rider, a skycoaster or a gondola ride. Fans of extreme entertainment are attracted mainly by the height of the bridge and its relative resistance to gusts of wind.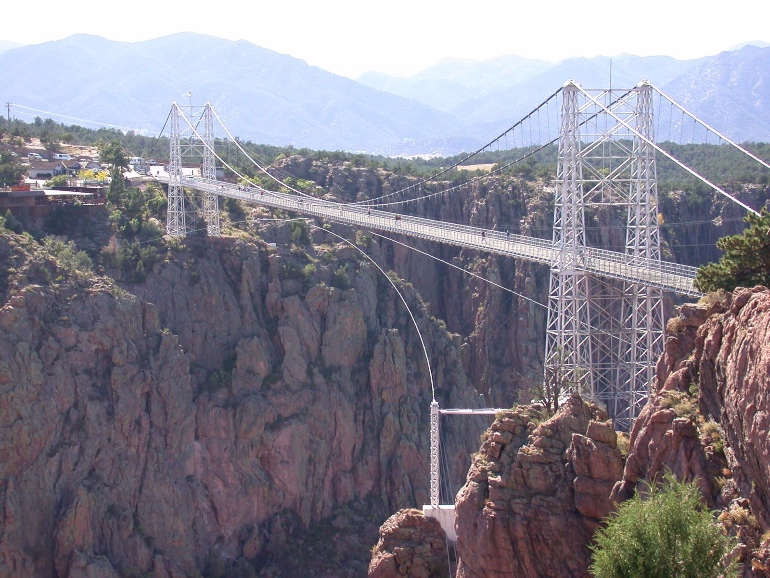 4. Ghasa, Nepal, India
Height: 443 Feet
Located in Ghasa, Nepal this bridge is a part of the popular trekking route of the Annapurna Circuit. The bridge is suspended from one end to the other and looks dangerous to trek. However, the locals, trekkers and tourists make use of it on a regular basis. Despite its fragile nature, not only humans but also cattle cross it in a large number daily. The narrow bridge is extremely unstable to wind gusts occurring regularly in this area. Passing through the bridge has become a familiar event for locals, but not all the travellers would be courageous enough.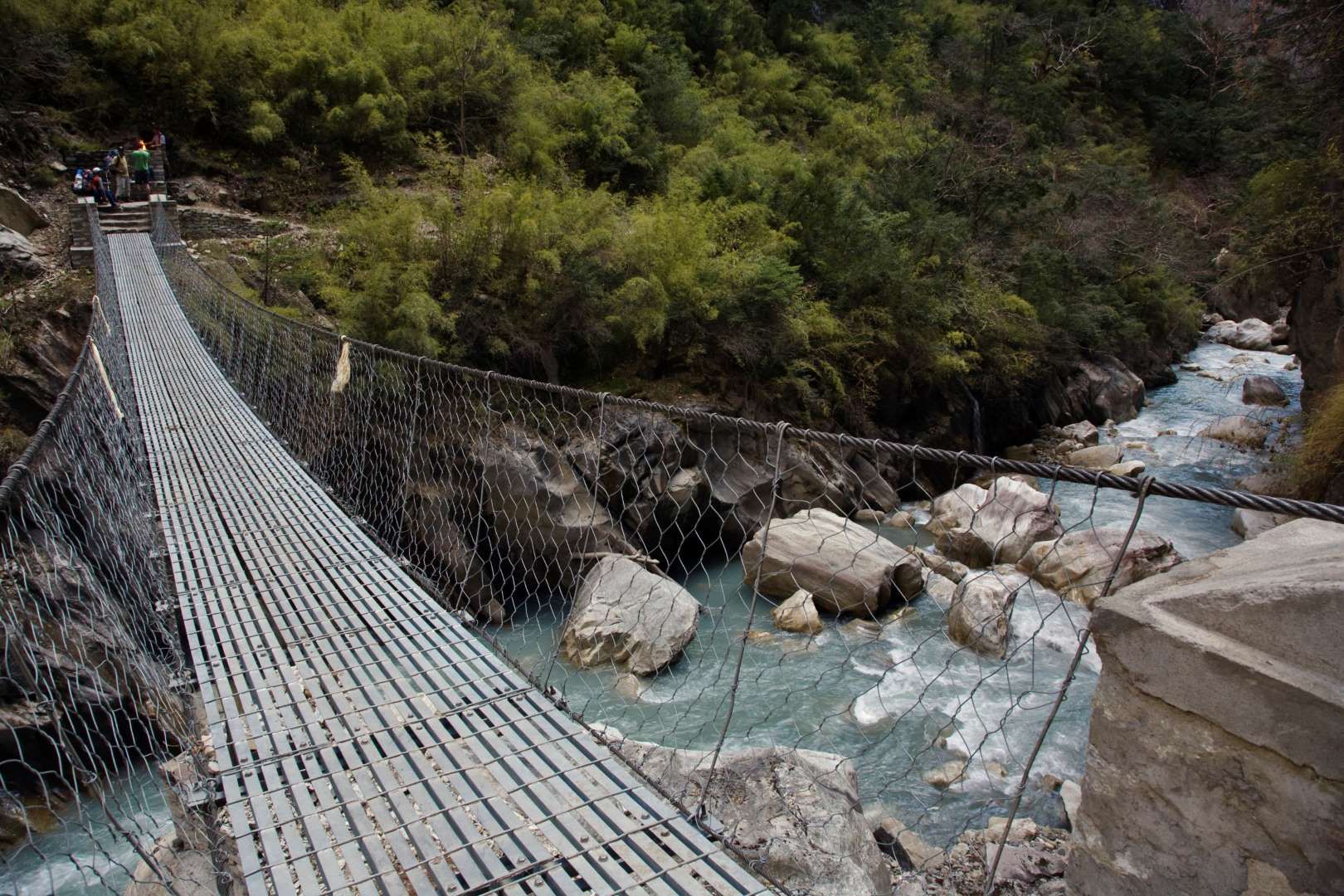 5. Trift Suspension Bridge, Switzerland
Height: 330 Feet
Trift Suspension is World's longest and highest pedestrian suspension bridge. Built over the Trift glacier, it gives spectacular views but sways crazily in the wind. This one is not for the faint hearted. Initially, one of the major problems of the bridge was its huge mobility as it was swinging at strong winds, making passage through the bridge a deadly event. This dangerous feature of the bridge has been preserved to this day, despite additional strengthening.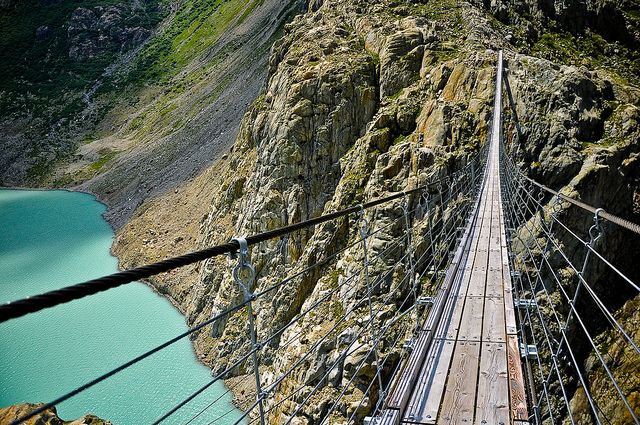 6. Capilano Suspension Bridge, Canada
Height: 230 Feet
Located in the immediate vicinity of Vancouver, the Capilano Suspension Bridge is considered not only extreme, but also one of the most attractive bridges on the planet. The structure is safe and can withstand the weight of 96 elephants. However, despite this guarantee of security, getting over the bridge still requires a brave heart. Even a few seconds on the bridge can trigger an attack of vertigo and panic among people who have fear of heights.
7. Kakum Canopy Walk, Ghana
Height: 130 Feet
The Kakum Canopy Walk allows hikers to experience a portion of the jungle usually reserved for climbers and fliers. The canopy walkway consists of seven separate bridges that hang from the trees over 130 feet above the ground. Across the walkway, the bridges look as though they are constructed like a traditional rope bridge made from the materials of the forest, however the sturdy spans are made of wire rope, aluminium, and wooden planks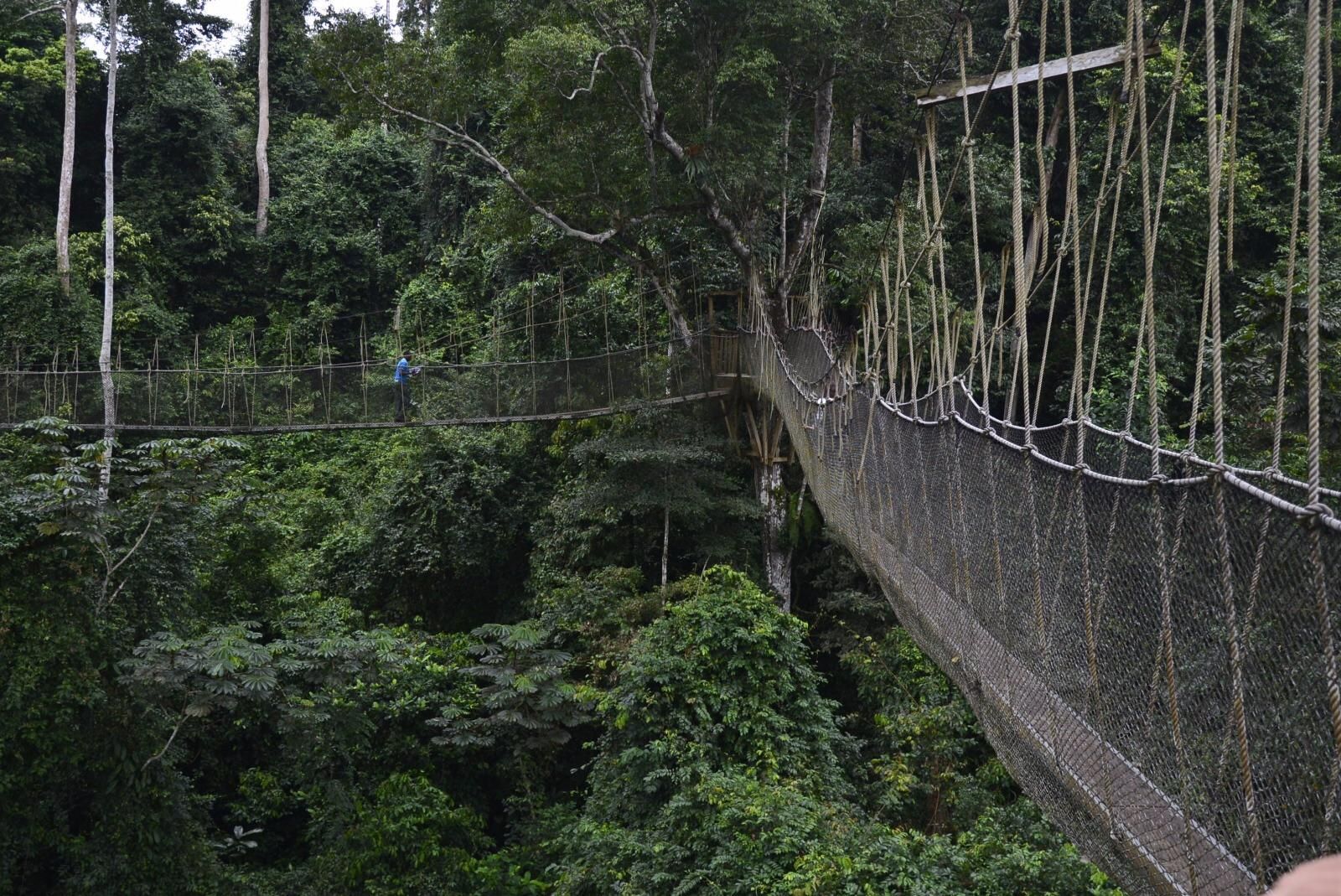 8. Zhangjiajie Glass Bridge, China
Height: 980 Feet

This bridge is believed to be the world's longest and tallest glass pedestrian bridge. Glass panels are set into its walkway, that'll give you major vertigo-inducing views and photo opportunities of the canyon below. The bridge is designed to be as invisible as possible and it could feel like almost walking in thin air. Would you have it in you to look down while crossing this one?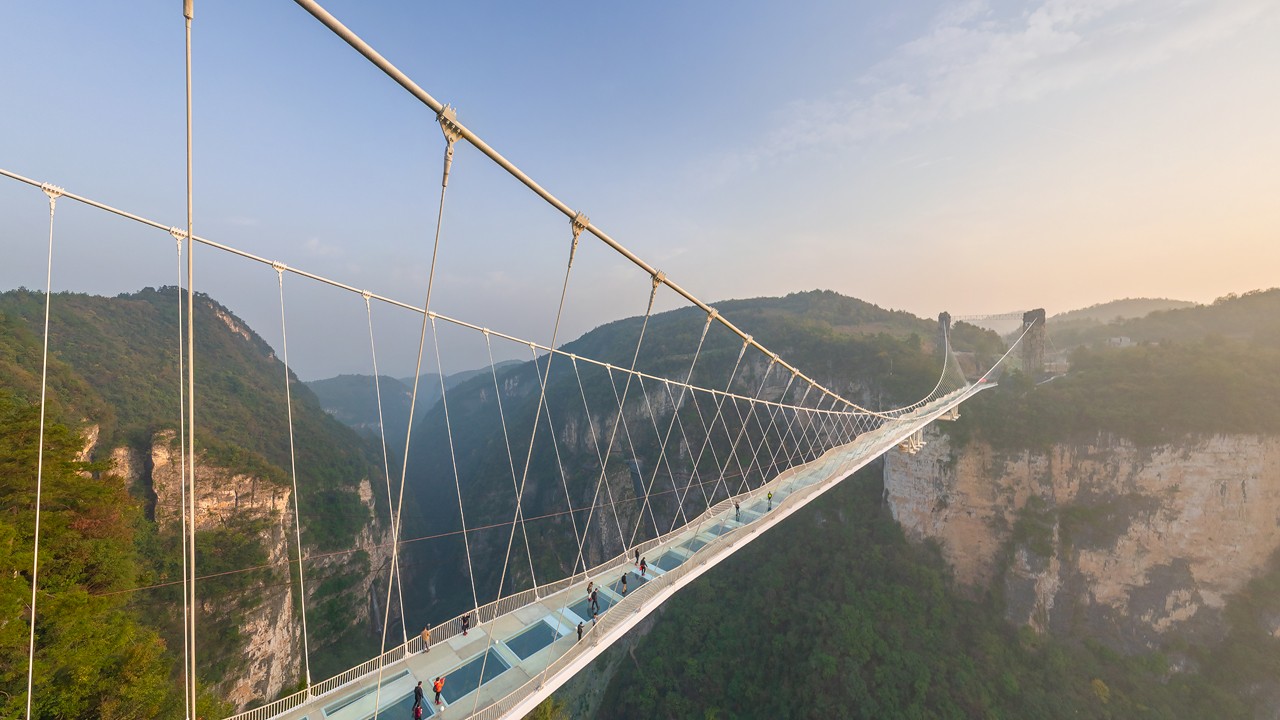 9. Eshima Ohashi Bridge, Japan
Height: 144 Feet
The Eshima Ohashi Bridge is the largest rigid-frame bridge in Japan and the third largest in the world. But that's not what makes it so spectacular. This bridge has an incredibly steep incline on both sides, making it appear more like a theme park ride than a way to commute across the river. The architects who designed the bridge decided to make it tall enough for ships to easily pass underneath. Would you step on the accelerator while driving down this bridge?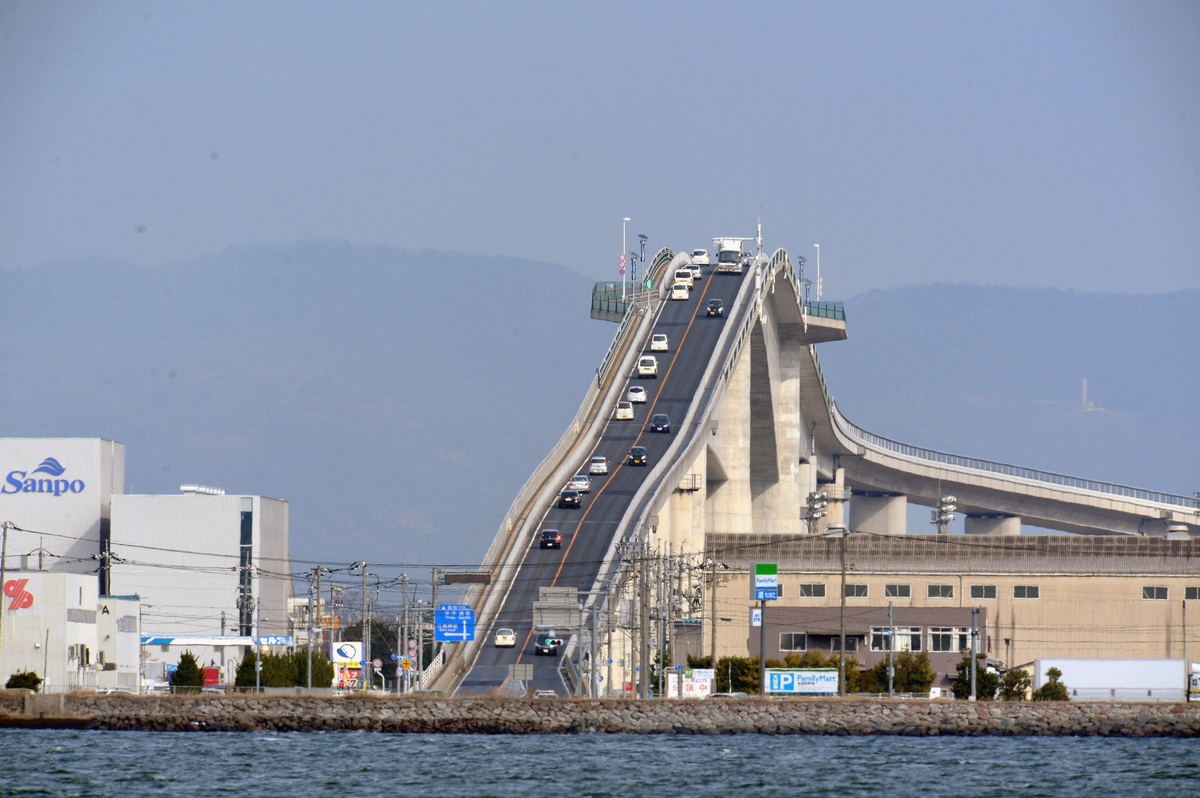 10. Carrick-A-Rede Rope Bridge, Ireland
Height: 100 Feet
Sway with the wind as you cross and take in the stunning views along the Causeway Coastal Route, best known as an outstanding area of natural beauty in Northern Ireland. And by sway in the wind, we mean while you cross this beautiful yet scary bridge. Suspended almost 30 m above sea level, the rope bridge was first erected by salmon fishermen nearly 300 years ago. Brave it, by crossing across!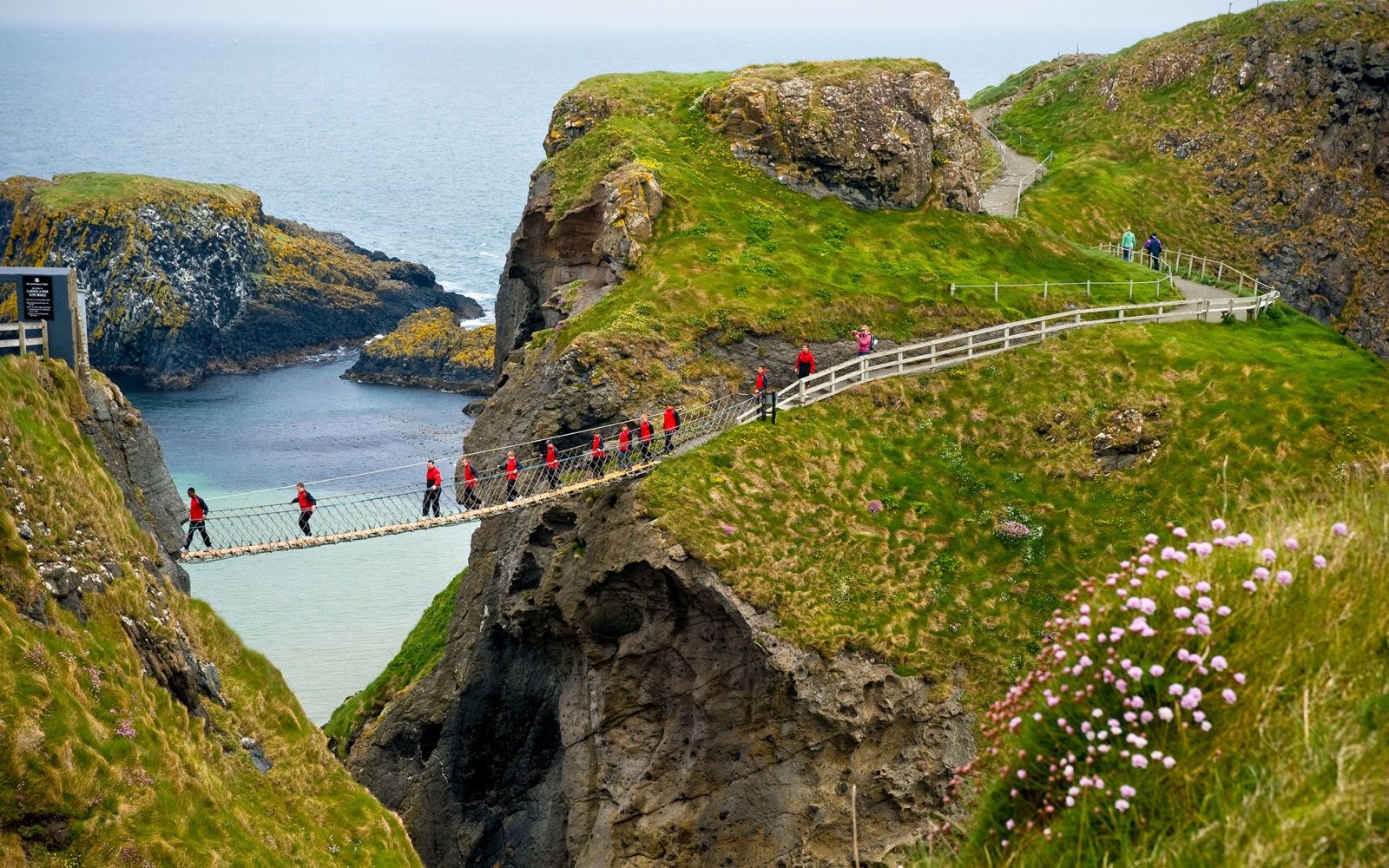 Well, rope and suspension bridges remain to be the most dangerous ones and even their appearance is enough to make blood cold. Let us know in the comments if you'd dare to cross any of these and tag a friend who has fear of heights!