If you are a true-blue Delhiite you are probably already familiar with the marvels that Connaught Place in Delhi has to offer. If not, then worry not, here we are to help you decode the best things to do in the heart of the National Capital.
Located right at the heart of New Delhi, Connaught Place is one of the most happening and bustling places in the city. It is also one of the key business centers of the National Capital. The area is filled with a number of eateries, restaurants, places to shop, and entertainment centers. It has got everything for entertainment all in one place. 
1. Head To Kulcha Junction For Desi Breakfast
Take your family and friends along to grab some desi breakfast at Kulcha Junction. It's a small and famous food joint of Connaught Place that serves a variety of Kulchas to kill your hunger. Do you think that a desi breakfast is complete without a chilled glass of lassi? Well, to satiate that craving they have refreshing lassis too that can help you beat the heat in Delhi. Though they don't offer proper indoor seating space, they do have outdoor seating available. Their must try kulchas are the Amritsari Kulcha and Paneer Masala Kulcha.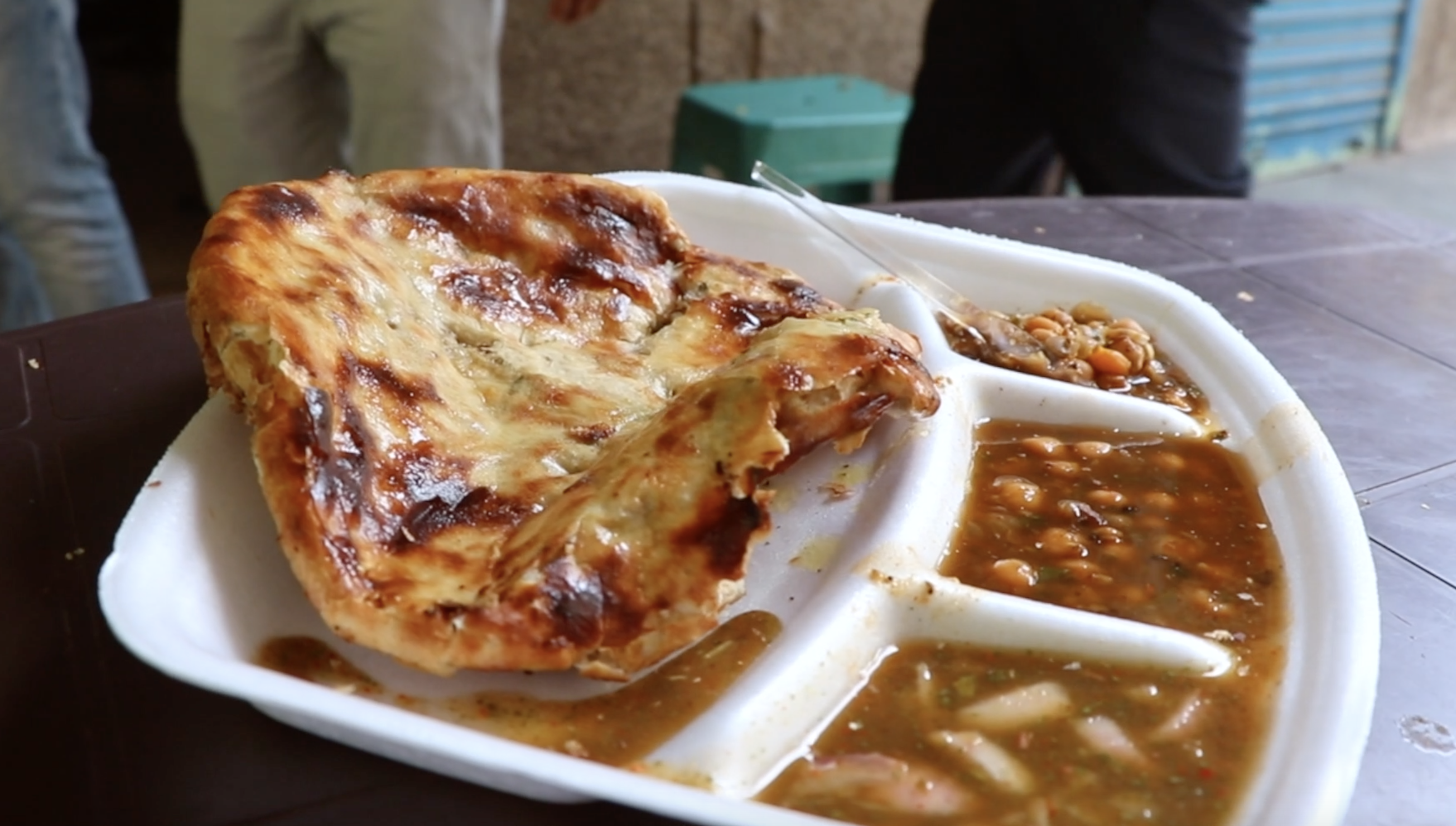 Deets:
Address: Kulcha Junction, Shop no. 6, Hanuman Mandir Road, Connaught Place, Near Bangla Sahib Gurudwara, Delhi
Timings: 9:30 am to 9 pm
Price for two: ₹200 (Approx)
2. Indulge In Some Street Shopping
It is no secret that Connaught Place is the perfect place to shop for anything. From India's oldest toy shop to some of the most high-end shopping brands, CP has got it all. It is also the perfect place for a typical Delhi street-shopping experience. On every corner, you can find street vendors selling some amazing stuff from a range of beautiful junk jewellery to handbags, books, phone covers, décor material, posters etc. And that too at very pocket-friendly prices. They have pretty good modern collection of women' accessories too. Not only girls, boys can also find shades, belts, ties and so much more. If you are not a fan of expensive brands, and like getting more for less then the street markets in and around CP is the place for you.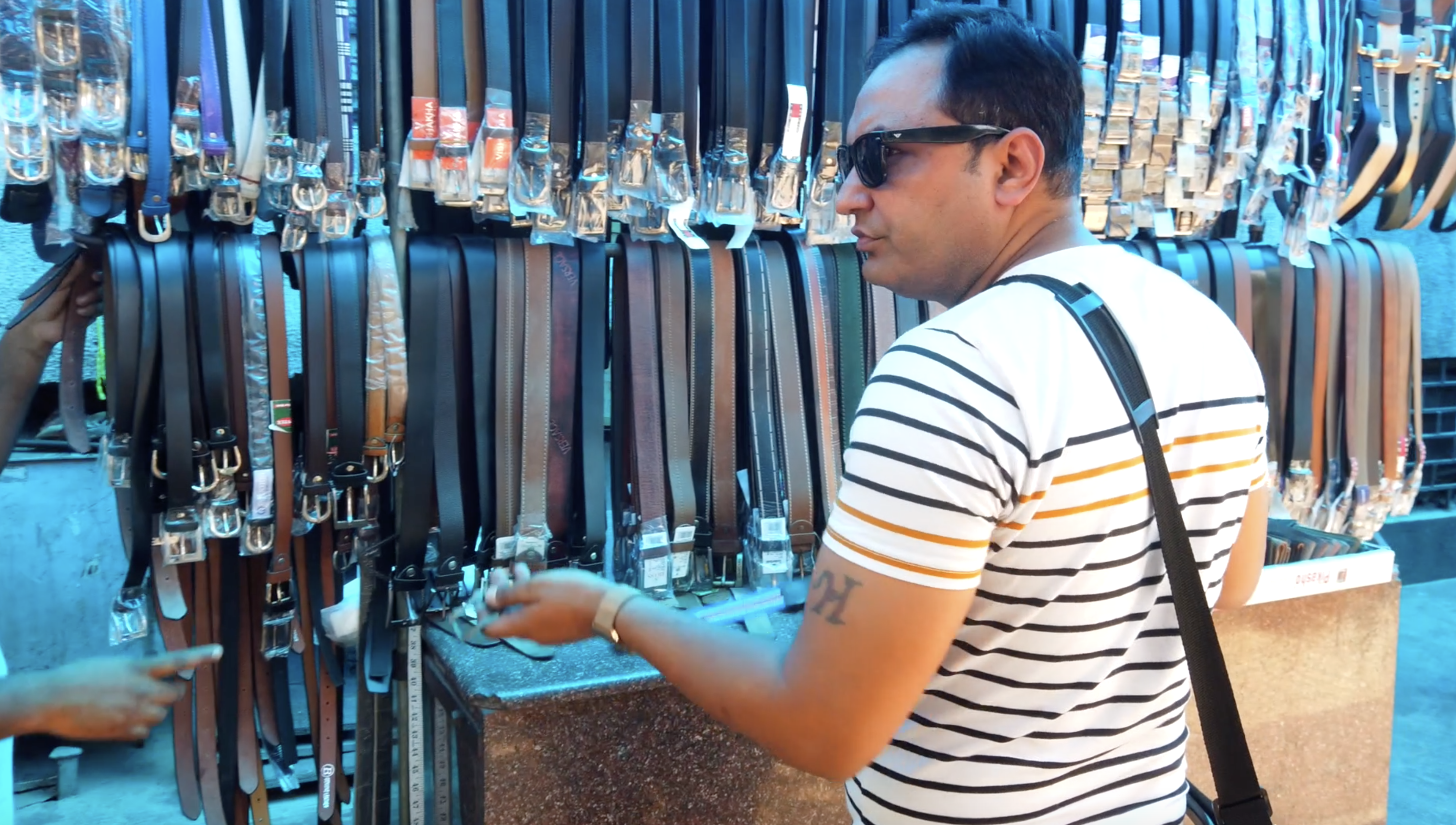 Janpath Market: This a very popular and lively CP market, that has something for everyone. You'll find handicraft goods from all across India and it's a great place to shop for things related to the Tibetan culture. But you really need to have great bargaining skills to get stuff from here. Start your bargaining by quoting 50% of the price asked by the seller. You will be surprised how much you can bargain here. You can get your hands on handicrafts, hippy clothing, shoes, paintings, brassware, Indian artifacts, leather stuff, fragrances, and junk jewellery.
Deets:
Address: Janpath Rd, Janpath, Connaught Place, New Delhi, Delhi
Timings: 11 am to 9 pm
Palika Bazaar: Palika Bazaar is an underground market located between the inner and outer circle of Connaught Place. Again, Palika Bazaar is a heaven for people who know the art of bargaining. It is a great place to get some of the finest copies of products from known brands. This market is for the most part dominated by electronic items and clothing. You can also see them selling some illegal or fake products like unlicensed CDs and softwares etc. So beware!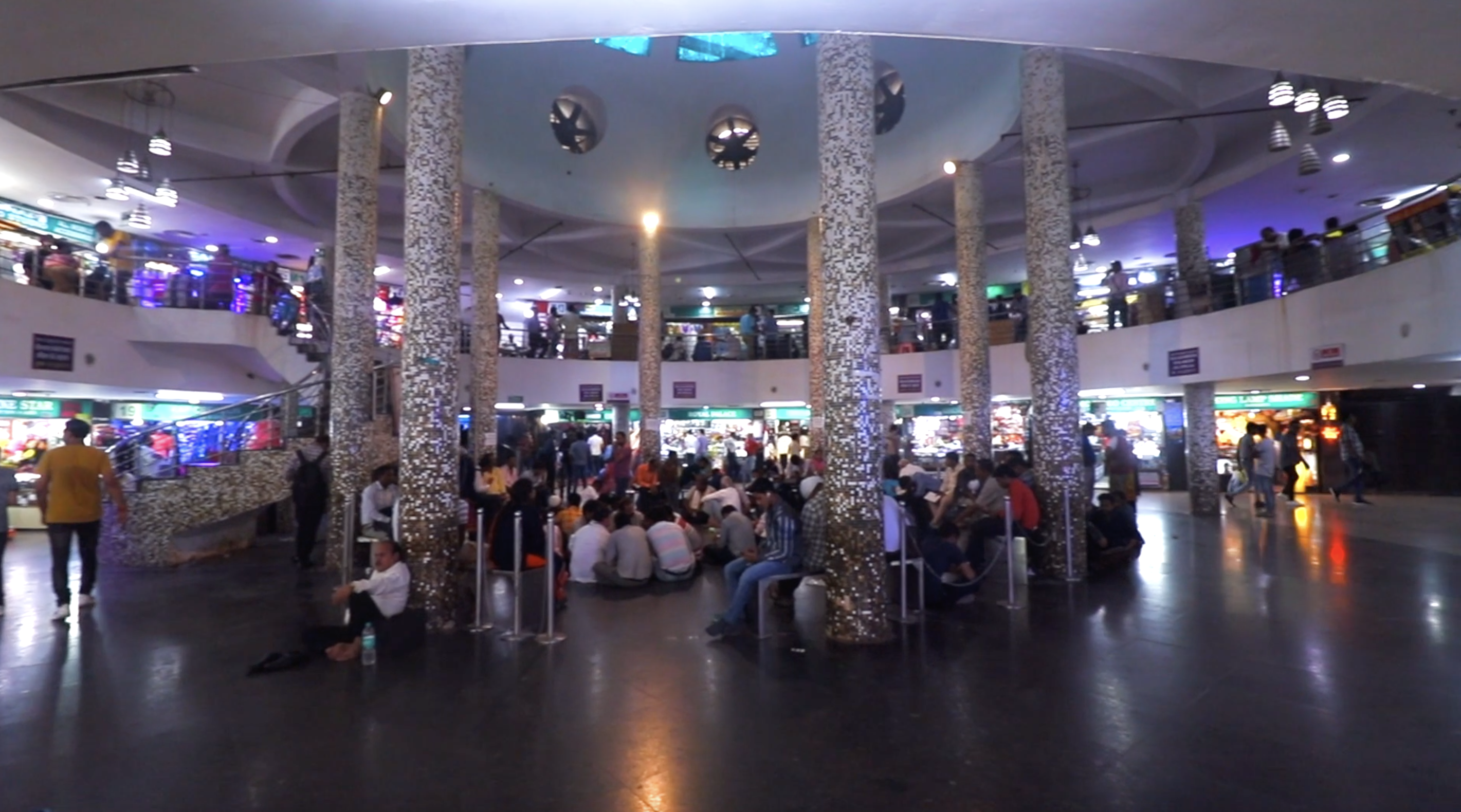 3. Visit Shake Square For The OG Milkshakes
Shake Square is one of the oldest and most loved spots that Delhiites go to for delicious milkshakes. The family that owns it has been running this shop since 1971 and was earlier called Keventers. In Delhi's heat, what we all most crave for is refreshing drinks. At Shake Square, there are number of options in shakes and flavored milk to choose from. And their must try shakes are Strawberry, Butterscotch and Chocolate. In addition, they have started offering light snacks lately. So this should be your stop when you need something refreshing in these summers.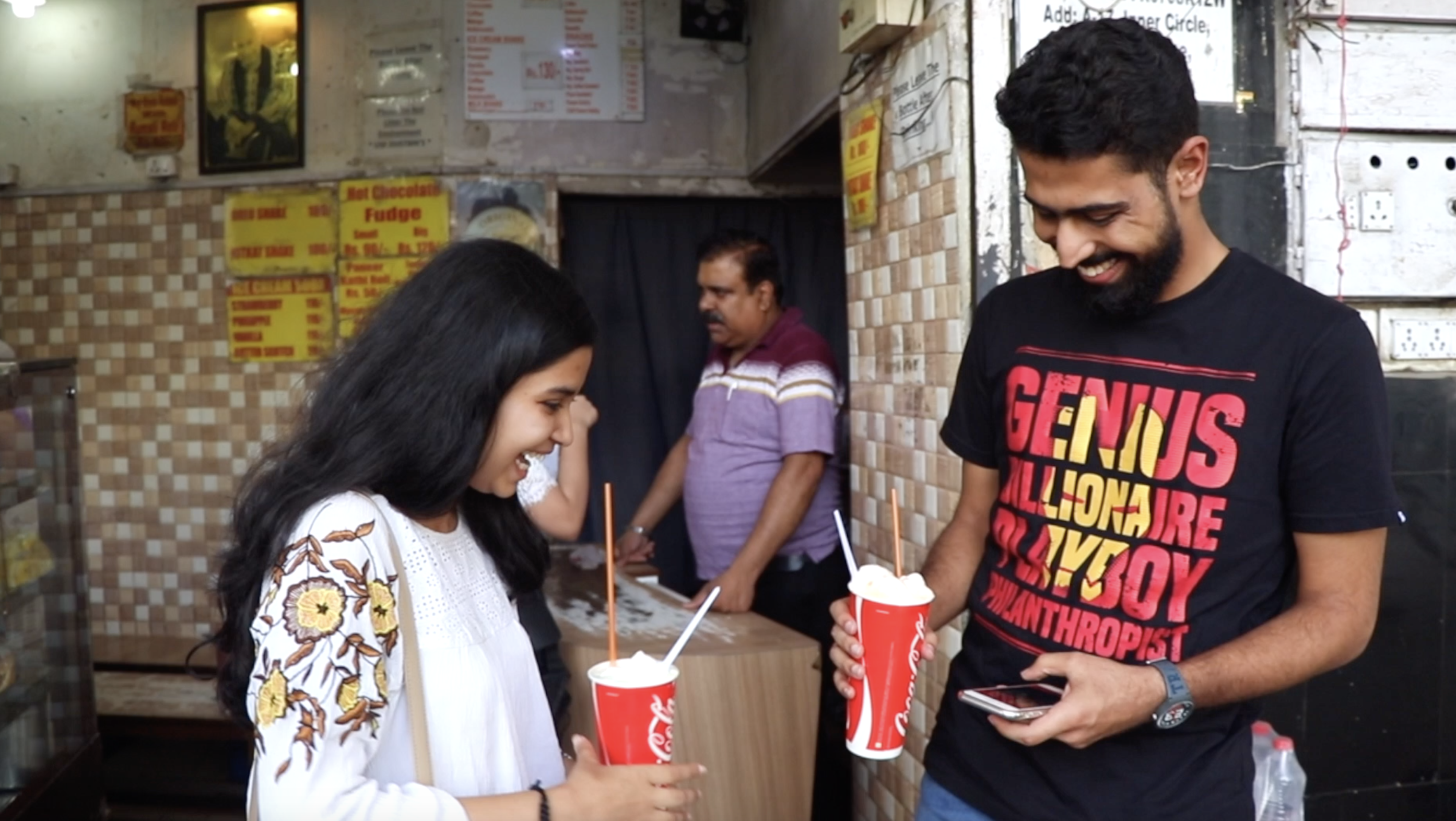 Deets:
Address: Shake Square, A-17, Rajiv Chowk, Block A, Connaught Place, New Delhi, Delhi
Timings: 9 am to 11 pm
Price for two: ₹160 (Approx)
4. Explore The Beautiful Temples
Connaught Place also happens to be home to three of the most famous and important religious places in the city.
Hanuman Mandir: Firstly there is the Hanuman Temple. It is the biggest Hanuman Temple in the city and every day sees hundreds of devotees coming in. It is believed to be one of the four ancient temples from the time of Mahabharata.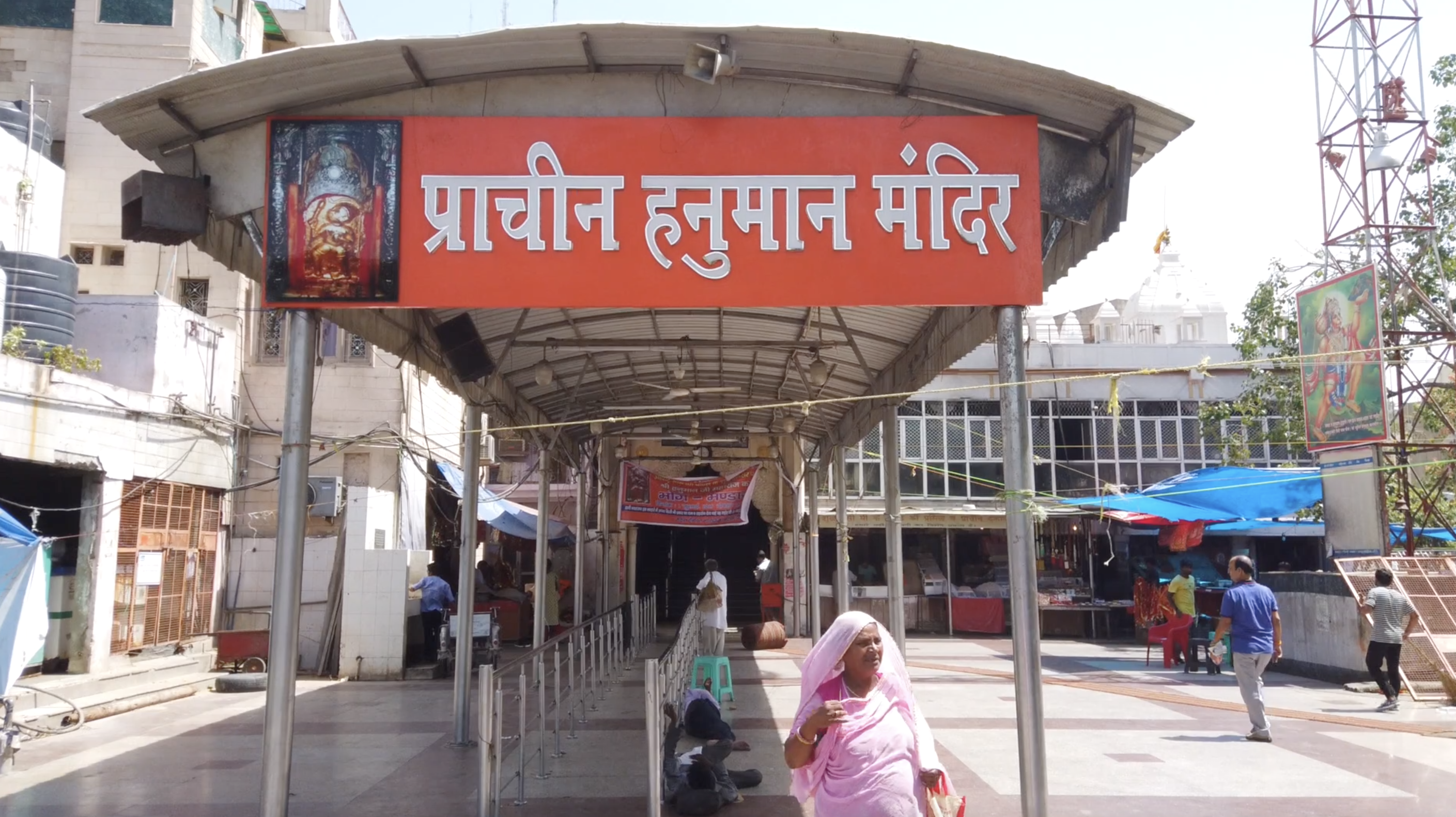 Address: Baba Kharak Singh Marg, Connaught Place, New Delhi
Bangla Sahib: The other place that one must visit in CP is the Gurudwara Bangla Sahib. Bangla Sahib is an oasis of peace and calm in the midst of the hustle and bustle of Connaught Place. People come from far off places here. It serves langar to 25-30,000 people every day. This Gurudwara is open 24/7 daily even on National holidays. Go and enjoy the surreal beauty of this Gurudwara during sunrise and sunset. Also, their Karah prasad is to die for!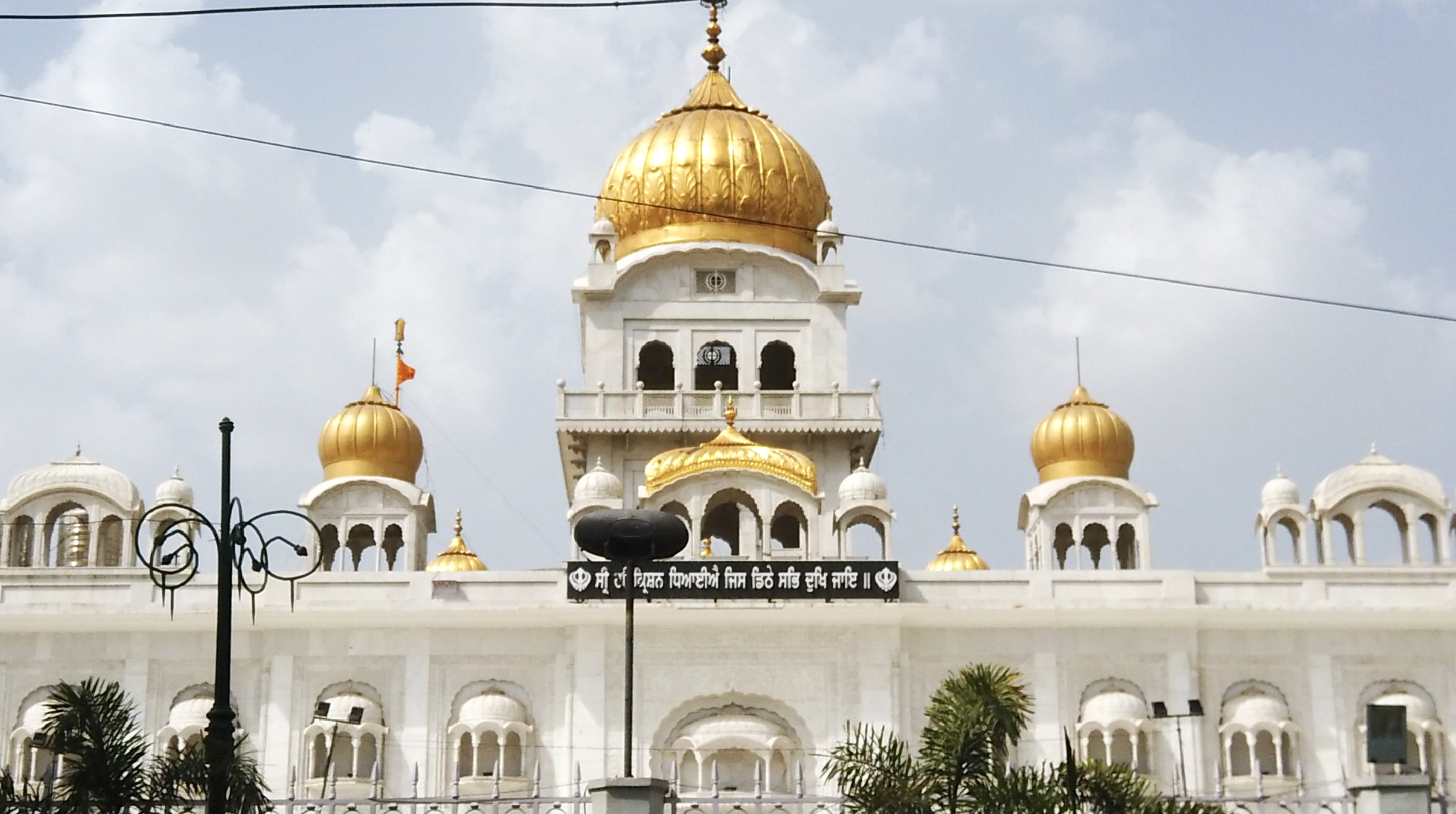 Address: Hanuman Road Area, Connaught Place, New Delhi
Sacred Heart Cathedral Church: Sacred Heart Cathedral Church is also one of the biggest churches in Delhi. Easter and Christmas are the two best time to visit when it is decorated beautifully with lights in the spirit of the festivals. The church has been so magnificently constructed that it is a visual treat to the eyes.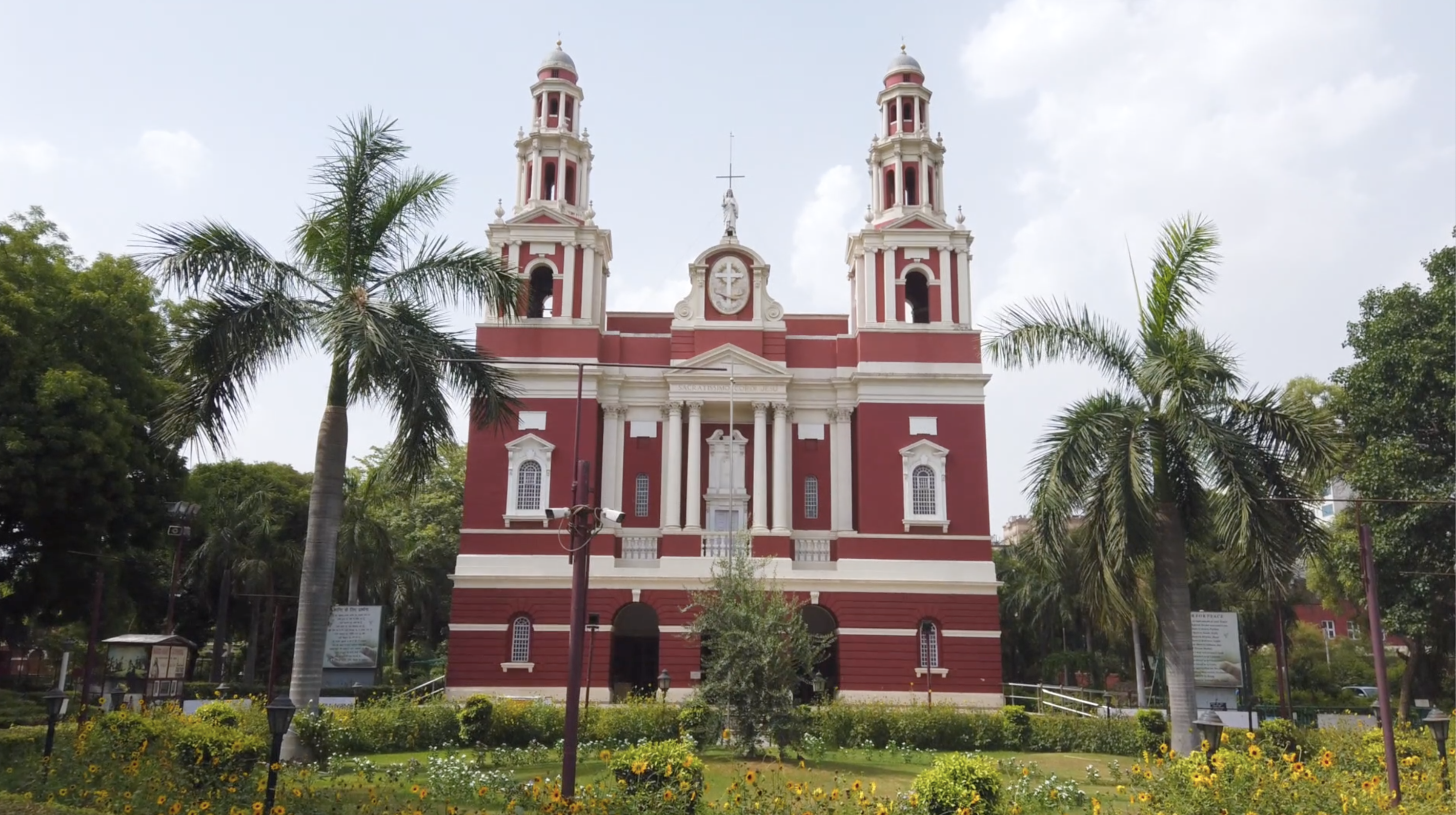 Address: Bangla Sahib Road, Connaught Place, New Delhi
5. Eat At This 53-year Old Bhelpuri Stall
This small stall at the corner of Odeon has been selling chaat for three generations now. The old age seller says that he has seen CP evolve in front of his eyes. Even with the existence of big shops and cafes, this stall has its own charm and the ingredient that makes their bhelpuri standout is none other than their Khajoor ki chutney. It adds a tinge of sweetness to it. So if you are a street food lover like most of the Delhiites, then try out this bhelpuri at Odeon Bhelpuri Bhandaar.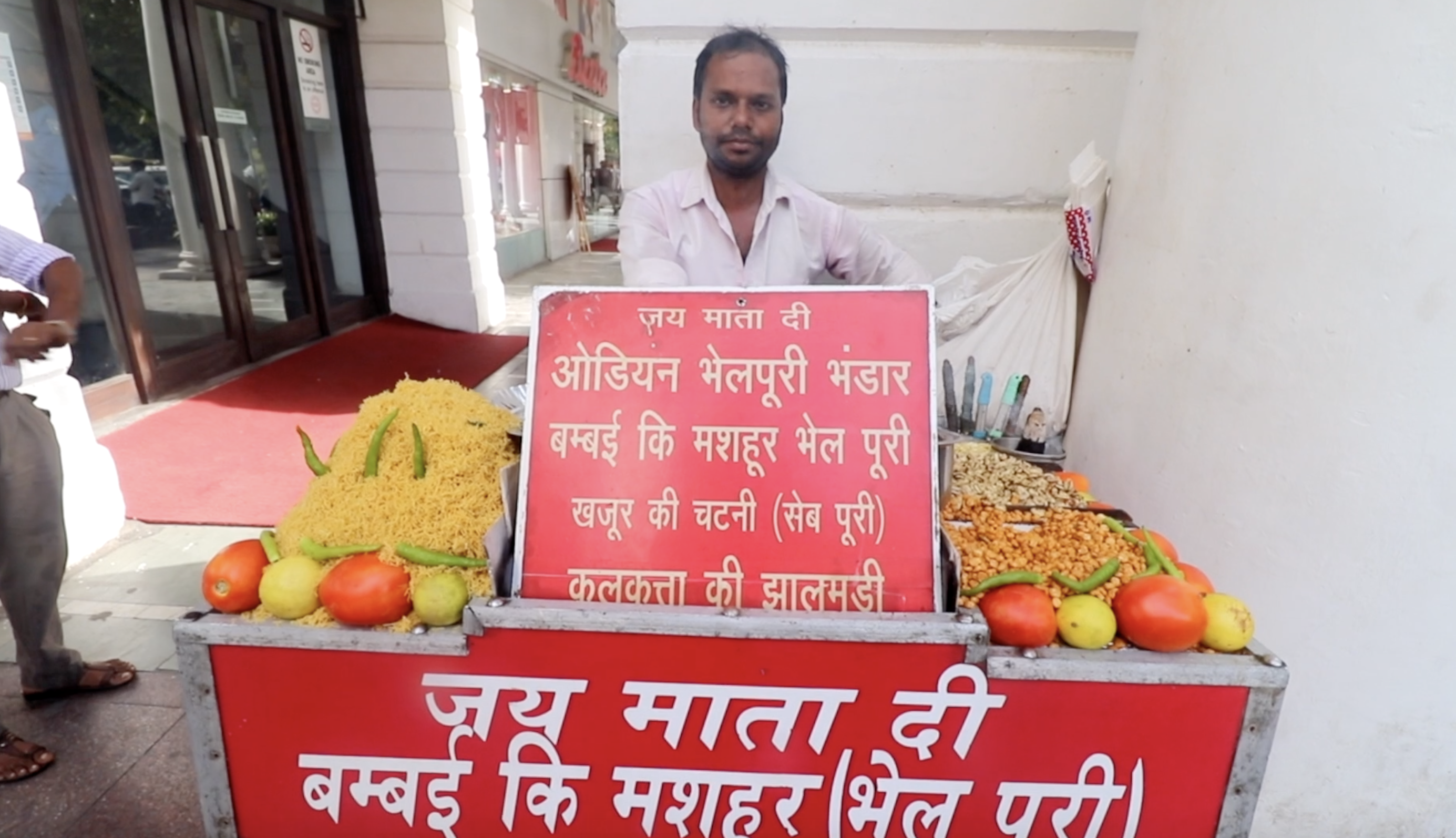 Address: Odeon, D block, Connaught Place, New Delhi
6. Go Back To One Of The City's Best Kept Vintage Theaters
Long before all the fancy multiplexes, there used to be single screen theaters. Go retro by watching a movie in either Odeon or Rivoli, one of the vintage movie theatres in CP. These movie halls still hold that old world charm which will certainly take you back in time.
Deets:
Address: PVR Rivoli, Regal Building, Baba Kharak Singh Rd, Connaught Place, New Delhi
Odeon, D Block, Connaught Place, New Delhi
7. Indulge In The Best Desserts At Wenger's Deli
Wenger's Deli is one of the oldest and best restaurant and bakery in the entire city. People have been frequenting the place since generations to get their hands on some of the finest home baked breads, sandwiches, pasta, rum tarts, and pastries. It will be really hard to resist yourself to enter the Deli, once tempted by the smell of their freshly baked items. Some of the must try things include their caramel, nutella, coffee, vanilla Ice cream loaded Nutella Waffle, and the silken chocolate shake. This place is a blessing in disguise for everyone with a sweet tooth.
Deets:
Address: Wenger's, Shop No. A/16 Near Inner Circle Road, Rajiv Chowk, Connaught Place, New Delhi, Delhi
Timings: 10:45 am to 7:45 pm
Price for two:  ₹400 (Approx)
8. Pay Homage To The Monuments Of Agrasen Ki Baoli And Jantar Mantar
Delhi is a city that has an extremely rich culture and heritage. It is dotted with a number of monuments of historical importance that need to be visited by everyone, at least once. The two monuments in CP absolutely worth visiting are Agrasen ki Baoli and Jantar Mantar. Agrasen ki Baoli is an ancient step well and is well known all over the country because of the ghost stories that come with it.
Address: Hailey Road, Near Diwanchand Imaging Centre, K G Marg, New Delhi
The Jantar Mantar in Connaught Place has 13 grand astronomical tools which still give the accurate time and date, as well as marking important astronomical movements and is a fascinating glimpse of India's historical scientific prowess.
Address: Connaught Place, Sansad Marg, New Delhi
9. Try Something Fiery At Odeon Gupta Paan Palace
This is definitely the most exciting place for all paan lovers in Delhi. One of the oldest shops in CP, it's known for the vast variety of Paan it has to offer. But the one paan that has made a place in every Delhiite's heart is the Fire Paan. People from all across the city visit this place to try the much-hyped Fire paan. It's made with same old paan ingredients but is set on fire before putting into customer's mouth. Also, it's open till late night. So whenever you're out on late night drive, this has to be one of your stops.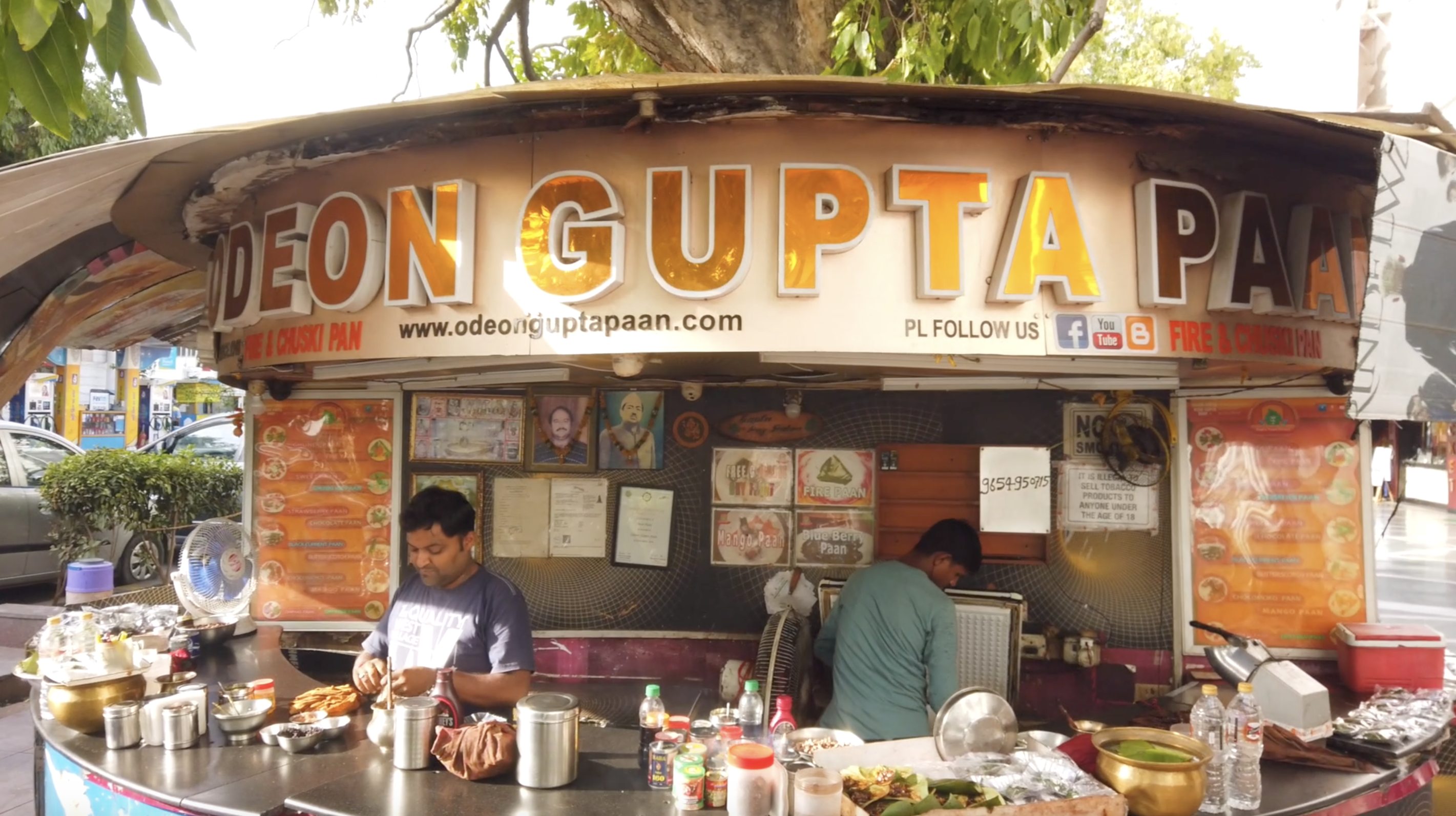 Deets:
Address: Odeon Gupta Paan Palace, 9, Radial Rd 5, Block C, Connaught Place, New Delhi, Delhi 
10. Salute The Indian Flag At Central Park
Situated in the centre of Connaught Place, Central Park is a lovely park with mesmerizing waterways, shimmering fountains and tall towering trees all around. The major attraction of this park is our flag that sways high in the air and it's the largest flag of India. Central Park is also a hub for various cultural activities that keep on taking place often and brings people together to celebrate uniqueness. In the evening here, patriotic songs are also played everyday with water fountains just to give you a break from those chaotic markets.