1. Have a Pre-Diwali Bash
It's a long weekend! Make a few phone calls, especially those who don't have their family in the city and call them over for a fun dinner. Feeling lazy? We have it covered for you!

Do you love Bollywood? Do the beats of dhol get your bhangra game on? Dance and embrace the long weekend by attending the UK Dhol Party.
When: 28th October
Where: Old Wild West
Time: 10AM Onwards
Book: 9619969734/9819889800
2. Enjoy A Day of Fun-Filled Activities
Spend your day watching a movie with cordless headsets at the comfort of a lounge under the open sky, do the heritage walk, shop at the flea market, pamper your taste buds with lip-smacking food, and end the day by grooving to the beats of Arjun Kanungo.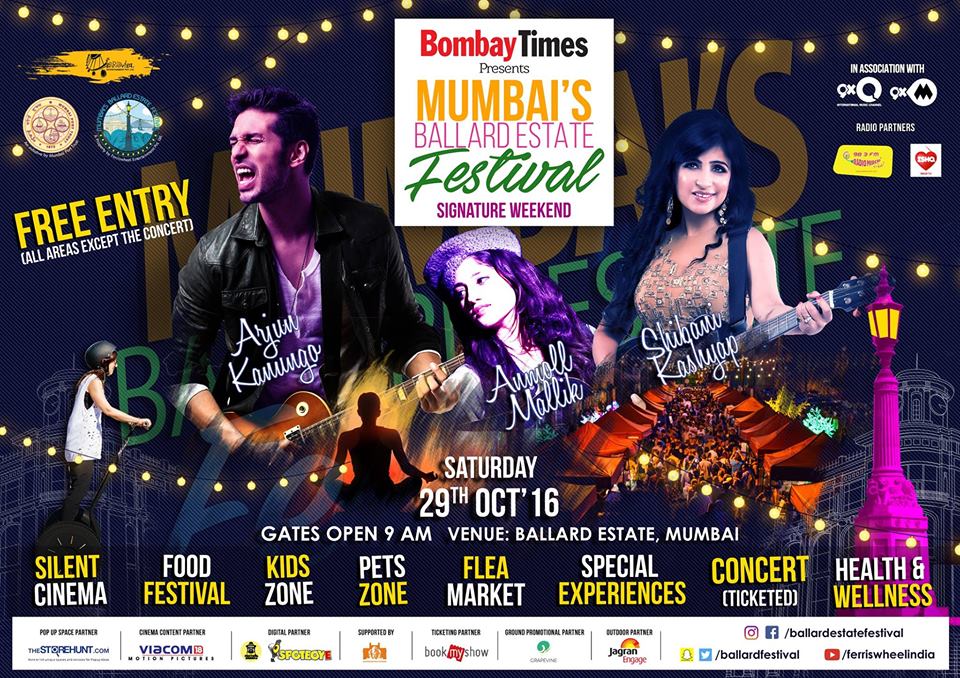 They have also kept some children's zones and the pet fair to ensure you have a delightful experience while you are there. Sounds like a good day?
When: 29th October
Time: 9:30AM Onwards
Where: Mumbai's Ballard Estate Festival, South Mumbai



3. Have A Light Evening With Stand-Up Comedian Nitin Gupta
Are you working on Monday? Are you looking to have a light evening? Gear up for an evening of insane humor as Stand-up comedian Nitin Gupta holds the mic!

When: 30th October
Time: 7:30PM
Where: Tap, Andheri
Cost: Rs. 499/-
4. Go For The Halloween Crawl
The Halloween Bar Crawl is back! Put on a spectacular Halloween costume and head over to Brewbot for some spooks and fun.

What is a Bar Crawl? It is an act of one or more people drinking in a number of bars in a single night, normally walking between them. Head over to Brewbot at 8 PM on 31st October to register.
When: 31st October
Time: 8PM
Where: Brewbot – Little Door – Glocal
Cost: Rs. 500/-
So, where are you headed this long weekend?