Mention Kashmiri cuisine and the only thing you could think of is wazwaan. But trust us when we say that Kashmiri cuisine is so much more than that. You can sample the rich culinary tradition of the Kashmiris pandits in their beverages. From Kashmiri Kahwa to Sheer Chai, these delectable beverages will make you want to travel far north to Kashmir.
Also read: Jammu & Kashmir Launches Open-Roof Luxury Tourism Bus For Suchetgarh Border
1. Kahwa
The Kashmiri Kahwa is an exotic mix of Kashmiri green tea leaves, whole spices, nuts and saffron traditionally prepared in a brass kettle known as a samovar. The samovar has a central cavity to place the hot coal while boiling water and other tea ingredients is added in the surrounding space. There are different types of Kahwa tea with different combinations and distinct flavour and aroma. A typical Kashmiri Kahwa contains saffron, cardamom, cinnamon and cloves along with dried fruits such as cherries, raisins, pine nuts, pistachios, almonds, dried apricots or dates.
2. Noon Chai or Sheer Chai
Kashmiris are known to be the connoisseurs of tea and the pink-coloured noon chai or sheer chai is one of their traditional beverages. The chai is prepared with gunpowder tea (green tea leaves rolled into small balls), sea salt, milk and baking soda. Noon chai is a morning drink for the Kashmiris, and they also like to sip it during the working hours. These 5 Kashmiri Restaurants In Mumbai Serving Scrumptious Mutton Rogan Josh, Yakhni & More.
3. Kashmiri Babribyol Sharbat or Kandh Sharbat
Babribyol is a ubiquitous drink in Kashmir during the holy month of Ramadhan. The drink enhances the beauty of iftaar. Prepared with basil seeds, raisins and cardamom, the drink has many health benefits. It helps reduce inflammation, high cholesterol and improve heart health.
4. Kesar Doodh
Kashmir is extremely popular for its production of saffron or kesar. A mere pinch of the beautiful and delicate orange-crimson threads of saffron can turn any dish around both flavour and colour. Kashmiris add saffron to milk prepare Kesar Doodh which is not only delicious to taste but incredibly nutritious. Saffron has various healing properties and is warm in nature that helps reduce the risk of catching a cold. Kashmir Opens Up For Tourism But You Need To Follow These Rules.
5. Kashmiri Lassi
Any afternoon meals in Kashmir is never complete without a tall glass of buttermilk. Prepared with mint leaves, yoghurt and cumin powder, it is the ultimate elixir for the digestive system. It is typically a summer drink, but in winters, Kashmiris heat up the water a bit and then add it to the yoghurt.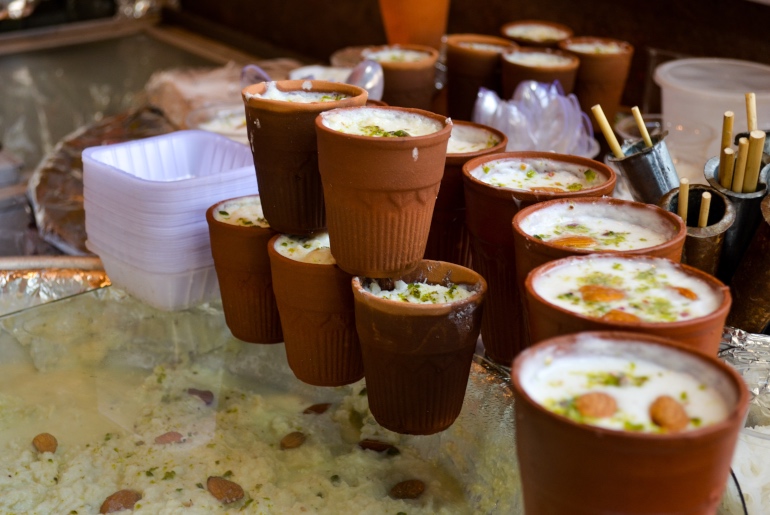 How many of these drinks did you try? Let us know in the comments.