Food lovers in Delhi can find respite at Pandara Road which is known to be the go-to destination for foodies, especially for butter chicken lovers! The market is buzzing with people and food joints lined up for them to indulge in amazing culinary delights like dal makhani, chicken tikka, kebabs and more. Let's check out some of the best hidden gems of Pandara Road that you can indulge in for a quick snack:
1. Gulati Restaurant
People those who have a large appetite for butter chicken, simply head to this restaurant as it serves one of the best butter chicken in Delhi. You can also try the Kakori kebabs, Dahi kebabs and Hyderabadi Biryani. Gorge On Unlimited Quantities Of Over 20 Dishes At Gulati Delhi At Just ₹975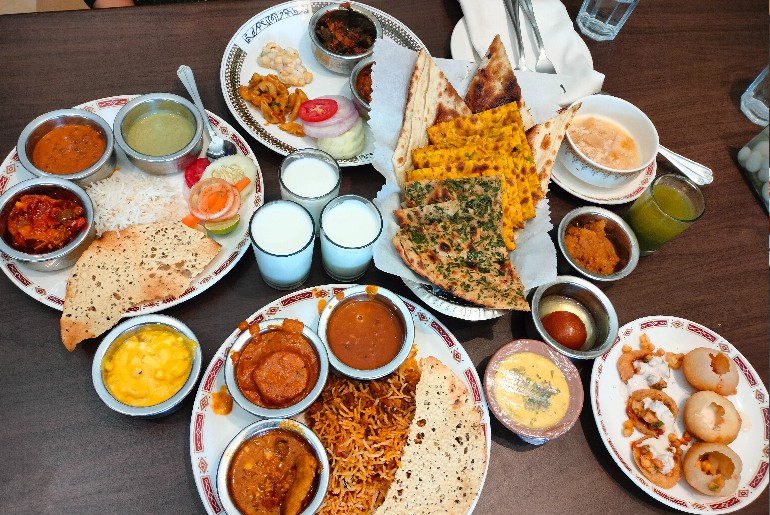 Address: 6, Pandara Road Market, New Delhi
Phone: 011 23388836, 011 23388839
Cost for two: ₹1,900
2. Chicken Inn
As the name suggests itself, this place is more popular for its succulent chicken tikkas, try the chicken malai tikka, chilli chicken, sweet and sour chicken, tandoori malai soya chaap and butter chicken. Apart from chicken, this restaurant also serves Indian-Chinese cuisine.
Address: 13-15, Pandara Road Market, New Delhi
Phone: 011 23382288, 011 23386304
Cost for two: ₹1,500
3. Pindi
A legacy running from the year 1948, it has been serving Mughlai, Indian and Chinese food ever since. You can indulge in a wide range of dishes curated from different cuisines like seafood, tandoori delights, Chinese including spring rolls and Manchurian.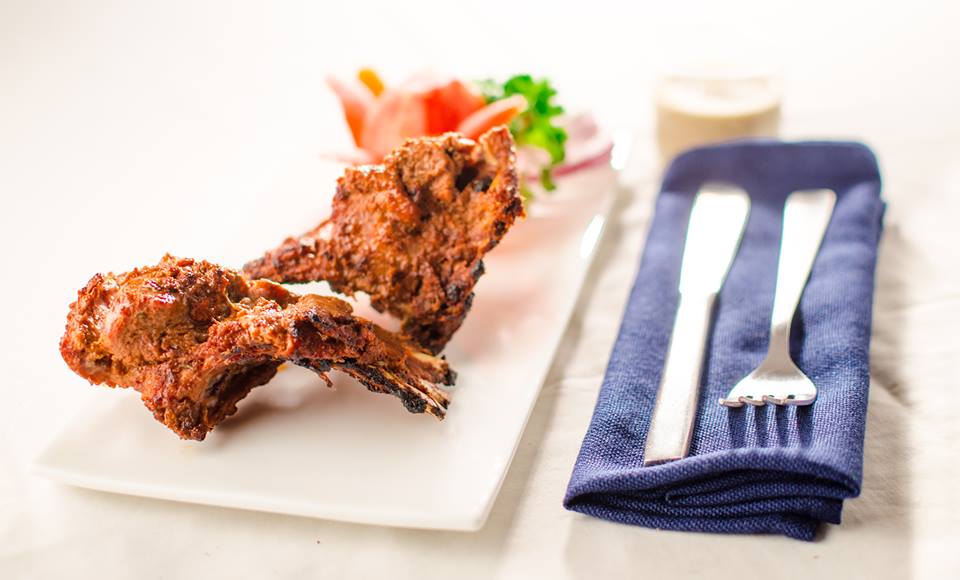 Address: 16, Pandara Road Market, New Delhi
Phone: +91 9818739131, 011 23387932
Cost for two: ₹1,350
4. Have More
It's a family dine-in restaurant which is popular for chicken delicacies and has been here for ages. This fancy restaurant was started as a dhaba earlier in the year 1908s. You can try the Tandoori platters, butter chicken and Mutton Rogan which will make you want to come back for more.
Address: 11-12, Pandara Road Market, New Delhi
Phone: 011 23387070, 011 23387171
Cost for two: ₹1,500
5. Krishna Di Kulfi
This kulfi place is great for all kulfi lovers who can come to satiate a sweet tooth even after midnight as the restaurant is open until 1 am in the night. Try the Rabri Faluda, Sweet Kheer, Rasmalai, Kesar Kulfi Stick and a winter favourite – kesarpista badam milk.
Address: Shop 7, Pandara Road Market, New Delhi
Phone: +91 9311446885, 011 23385555
Cost for two: ₹200