Under 140 Characters
There is always a sense of comfort and homeliness that we attach to food. And what's better than authentic Gujarati food to take those blues away!? Here's your very own guide to delicious Gujarati cuisine in Mumbai!
1. Swati Snacks
You have to begin your Gujarati food trail at Swati Snacks! A unique blend of tradition and modernity, Swati Snacks creates its dishes with utmost precision and care. They are so popular that you might have to battle a long queue often just to get in!  Apart from their spicy and tangy chaats, they are best known for Panki Chatni (Rs 195), savoury rice pancakes steamed in banana leaves. Also, try their delectable Fada Ni Khichdi (Rs 255), it will transport you right back home!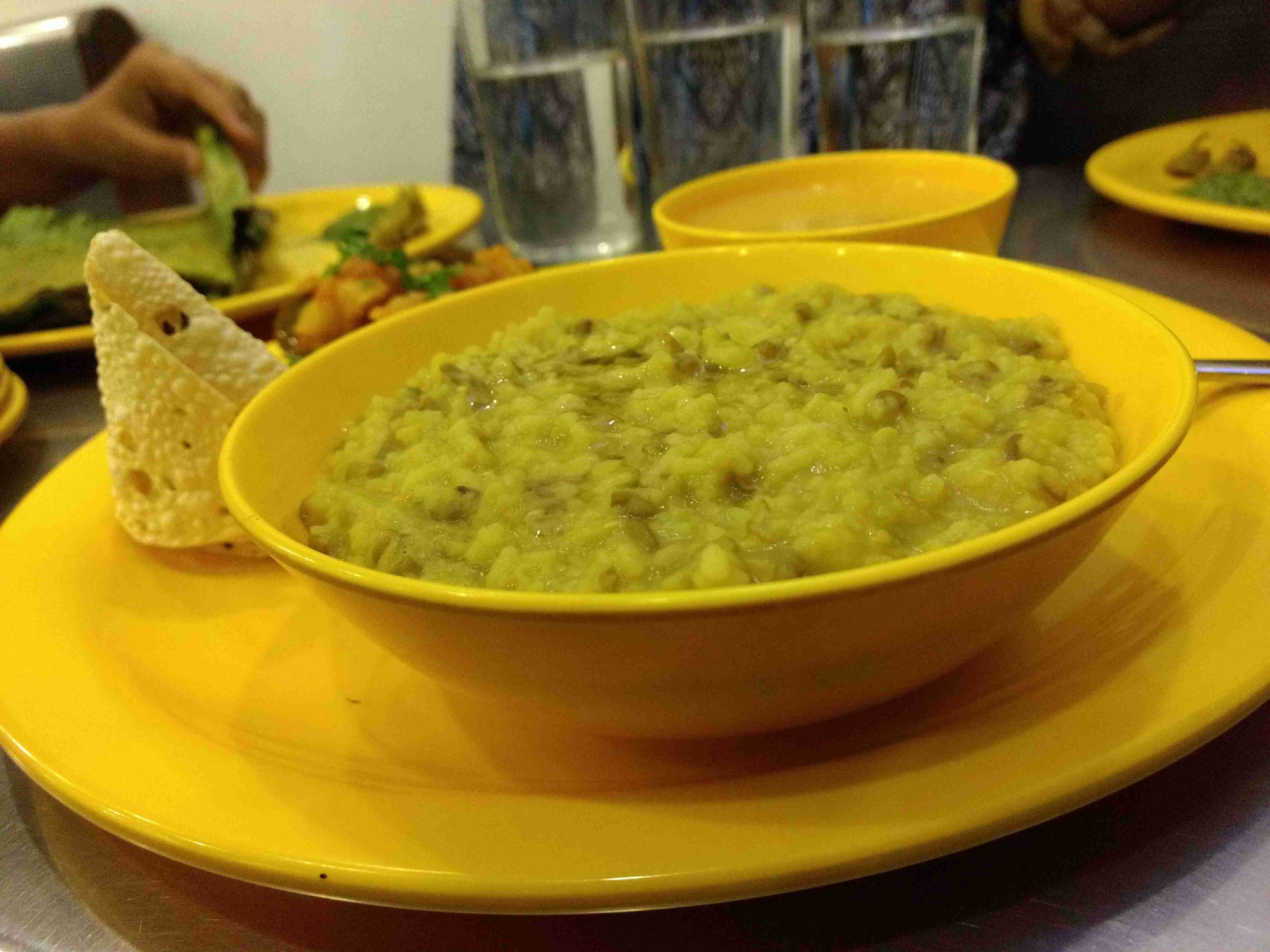 Address: Swati Snacks, Karai Estate, 248, Tardeo Rd, Opp Bhatia Hospital, Tardeo, Mumbai, Maharashtra 400007
Contact: 090298 91205
2. Chetana Restaurant
Love gorging on all-in-one thaalis? Chetana has you covered! Churning out brilliant Gujarati cuisine, they are best known for their loaded thalis. It is the best of all worlds! Indulge in Undhiu( Rs 310) made with seventeen different vegetables! Also try the Kadhi pakora, Gujarati style! ( Rs 190)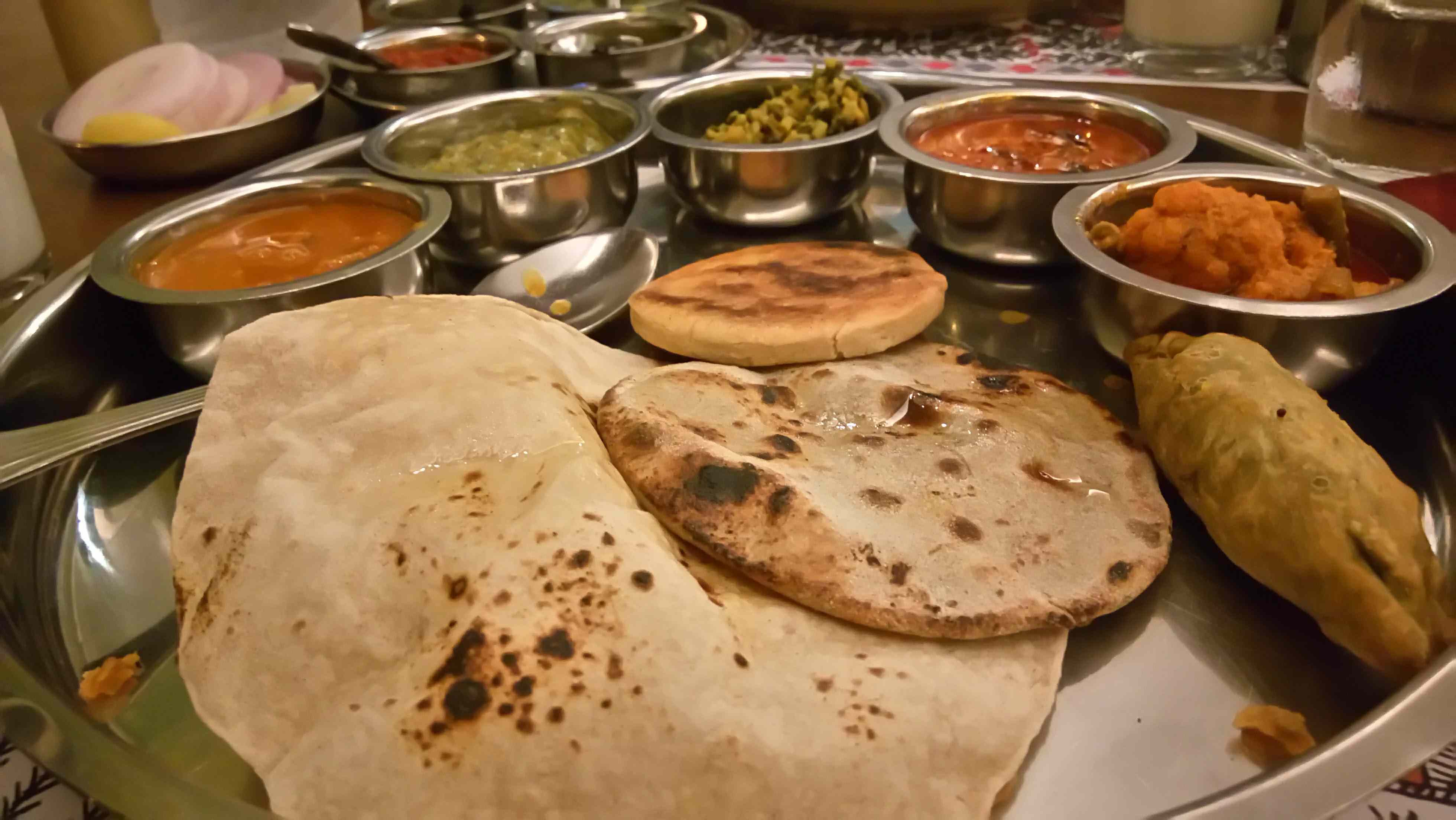 Address: Chetana, 34, K Dubash Marg, Kala Ghoda, Fort, Mumbai, Maharashtra 400023
Contact:022 2284 4968
3. Pancham Pooriwala
Another brilliant outlet whipping up crazy good North Indian dishes including Gujarati food at affordable prices. They are famous for Masala Poori(Rs 12 per piece), Aam Ras(Rs 65) and the very filling Pancham tha ali(Rs 180). Again, if you don't want to be stuck in long queues, be here early!
Address: Pancham Pooriwala, 8, 10, Perin Nariman St, Borabazar Precinct, Ballard Estate, Fort, Mumbai, Maharashtra 400001
Contact: 090041 88052
4. Soam
Another Gujarati haven to explore! Indulge in their variety of Fada Ni Khichdi available in flavours like Masala Khichdi (Rs 250), Palak Khichdi (Rs 270) and Vaghareli Khichdi (Rs 270).

Address: Soam, Ground Floor, Sadguru Sadan, Opposite Babulnath Temple, Chowpatty, Mumbai
Contact: 022 23698089
5. Shree Thaker Bhojanalay
Lip-smacking Gujarati food here will leave you wanting for more! Their thaalis (Rs 600) are a must which includes an amalgamation of special gujarati dishes like Kadhi and amazing Gulab Jamuns along with Undhiyu which is very popular here. Must try people!
Address: Shree Thaker Bhojanalay, 31, Dadisheth Agyari Lane, Off Kalbadevi Road, Kalbadevi, Mumbai
Contact: 022 22011232Are you ready to try these Gujarati dishes in Mumbai? Won't be disappointed people!