For caffeine lovers, the question has always been – To coffee or not coffee? Well, it's always To Coffee. The bittersweet taste of fragrant, frothy coffee can just drive away your morning blues. And if you're an ardent coffee lover, then we're here to inspire you to travel across the world to taste some of the best cups of coffee ever. Let's look at  5 international destinations you must visit for your best cup of morning joe. After all coffee like filter coffee is the healthiest and can even extend your life. 
1. Rome In Italy
Evident from their grand structures and history, Italians are known for enjoying a quality life – may it be food or even their beverages. Same goes with coffee, and they take their caffeine intake a bit too seriously. If you have been to Rome, you would know that the city if full of small and fancy cafes. You will never witness a watered-down cup of coffee and if you do, you can probably call the cops on them. Considering that espresso originated from Italy, it would be safe to say that the Italians like their coffee black or mildly sweetened. When you're here visit Café Greco, Rosati and Ciampini for amazing coffee. 
Also Read: 4 Simple Ways To Make Your Coffee At Home
2. Havana In Cuba
Amongst all the turmoil, Cuba has retained a very old school lifestyle which eventually has become the talk of the town and reason for tourism. This reflects in its café culture as well. Cubans are mostly known to consume a sweetened version of the espresso – either a Café Cubano or Cortadito (shot of espresso with milk). Although more of an acquired taste, it is believed that those who try Cuban coffee learn to prefer it very quickly. You must visit Café Bohemia, La Chucheria and Café Escoria. 
Also Read: Enjoy A Cup Of Coffee At The World's Highest Cafe In Nepal
3. Reykjavik In Iceland
An odd addition to the list, I agree. But the good people of Iceland have become connoisseurs of good brews in the last decade.  Because there are no competitions from the major coffee chains like Starbucks and Dunkin' Donuts, the home grown roasts are in constant struggle with each other to maintain supremacy. This has slowly resulted in high quality brews from the homegrown coffee chains trying to draw in customers. With the commercial roasters also fancying a small setup, you don't get mass produced coffee beans in the market like you would in other developed countries. Do visit Café Babalu,Stofan Café and Café Paris.
4. Addis Ababa In Ethiopia
The birthplace of coffee and one of the biggest producers of coffee in the planet. Ethiopians take coffee very very seriously. Beside the normal hum drum of cafes, people have a way of celebrating their yield and harvest. If you happen to travel to the capital of the country, make sure you get to be friends with some of the locals. Lo and behold, you'll be invited to a coffee ceremony – where you can roast and grind your coffee and then brew them in a clay pot before you enjoy the final product. Visit Ethiopia's Tomoca Coffee, Mokarar Coffee and Alem Bunna.
Also Read: Dalgona Coffee, Gesture Challenge And 11 Other Social Media Trends During COVID-19 Lockdown
5. Vienna In Austria
More than the coffee, the coffee shops are of interest here. Vienna is probably the only country where their cafes have been listed as "Intangible Heritage" by UNESCO.  Focusing more on the ambience, their coffee shop decors are grand and designed to perfection. Acting as spaces for social gatherings, the cafes in Vienna enjoy an enormous popularity among locals and tourists alike. Viennese people particularly enjoy cappuccinos and espressos and their locally brewed Weiner Melange (espresso shot with steamed milk and milk foam served on a large cup). Visit Vienna's Café Central and Café Weimar for aromatic coffee.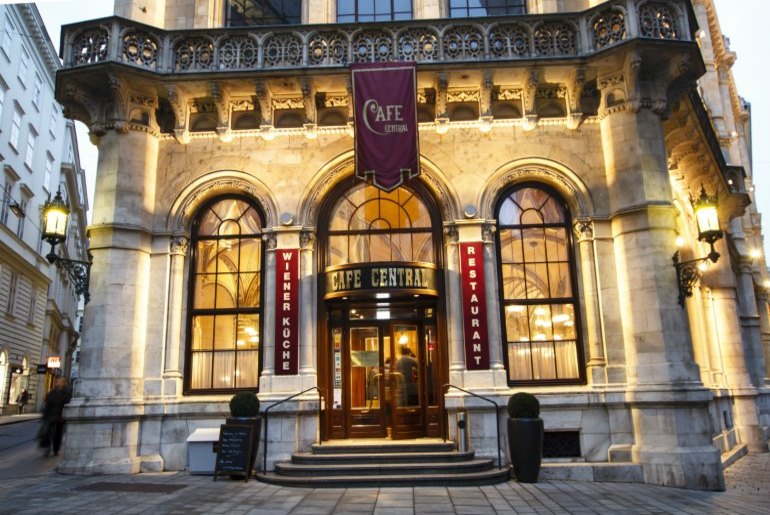 Coffee Lovers! Here are 4 different types of coffee you can prepare in the comfort of your home and treat yourself.  Enjoy your favourite coffee guys!