One of the shiniest cultural jewels of India, Jaipur must be on your bucket list this 2020. The pink-walled buildings, majestic fortresses, luxurious palaces and the aroma of spicy, delicious Rajasthani food will take your breath away. Jaipur is a UNESCO World Heritage Site and also one of the most Instagrammable spots in the country. The Pink City is a great place to escape from the hustle-bustle of everyday life and immerse oneself in the rich culture and heritage. So we have here 5 reasons why you must visit Jaipur in 2020. And this includes imposing palaces, forts, local cuisine, vibrant shopping destinations and the luxurious hotel, ibis.
1. Explore The Magnificient Forts
Jaipur is synonymous with its forts and palaces. So one of the main reasons you must visit this Rajasthani paradise is to explore its magnificent forts. The forts will leave you impressed with its historic tales of battles, elaborate designs and striking architecture. When you're here, do visit the Amer Fort known for its swirling staircases and maze-like passages and the Nahargarh Fort, famous for its delicate carvings and gorgeous stonework. The Jaigarh Fort is another spot that must be on your go-to list. It houses the Jaivana which is the world's largest cannon on wheels.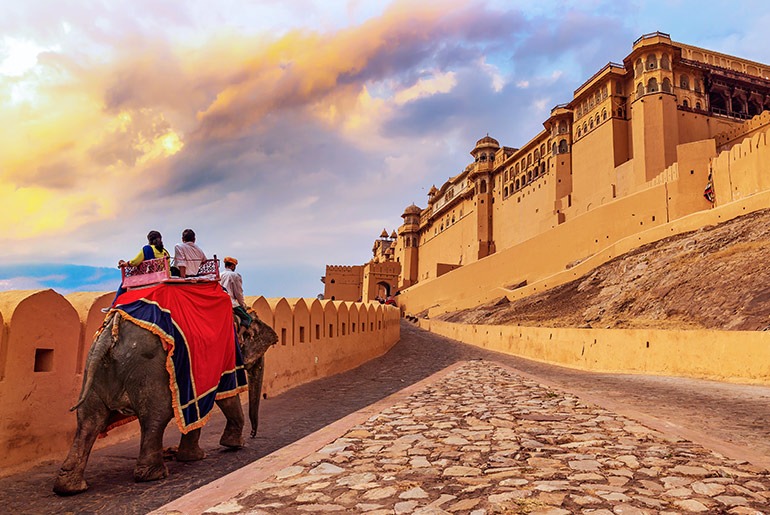 2. Relax At ibis
A perfect vacation calls for the right amount of relaxation and exploration. So when you're in Jaipur, reside at ibis (part of Accor Group) for a rejuvenating experience. The early check-in and late checkout policy will ensure you a hassle-free trip. The rooms at ibis are cozy yet spacious and have flavors of the city embedded in them. And that's not all, if you're a member of the hotel, book directly through ibis and enjoy loyalty points and great discounts. You can chill by the pool, exercise at the gym or enjoy at the gaming area here. ibis ensures you have a relaxing staycation so much so, that they serve you a platter of hot and fresh breakfast all the way till 12 pm. So we've just given you another great reason to visit Jaipur.
Deets
Address: Metro Station, Jai Ambey Colony, Civil Lines, Jaipur, Rajasthan 302006
Contact: 0141 475 5000
3. Tour The Lavish Palaces
Soak yourself in the royalty of Jaipur by touring lavish palaces here. Hold your bae's hand and walk down the opulent palaces to churn in the vibes of the city. Rajasthan prides itself on a rich lineage of Rajputs who lived in grand Havelis. Newer generations of royalty now occupy these palaces, but you can still get your dose of regality. Take a stroll down the sprawling gardens and admire the intricate architecture of the palaces. Jaipur houses the unique Water Palace or Jai Mahal located in the centre of the Sagar Lake. It's a must-visit spot for travel enthusiasts. Few more regal palaces include Hari Mahal Palace, which was the residence of the Achrol family in the 1930s, Anglo-Indian styled Narain Nivas Palace and the Amber Fort Palace situated on top of the Aravali Hill. As a cherry on the cake visit Hawa Mahal to gape at the red-pink limestone wonder. It's one of the most Instagrammable spots in the Pink City, that you mustn't miss.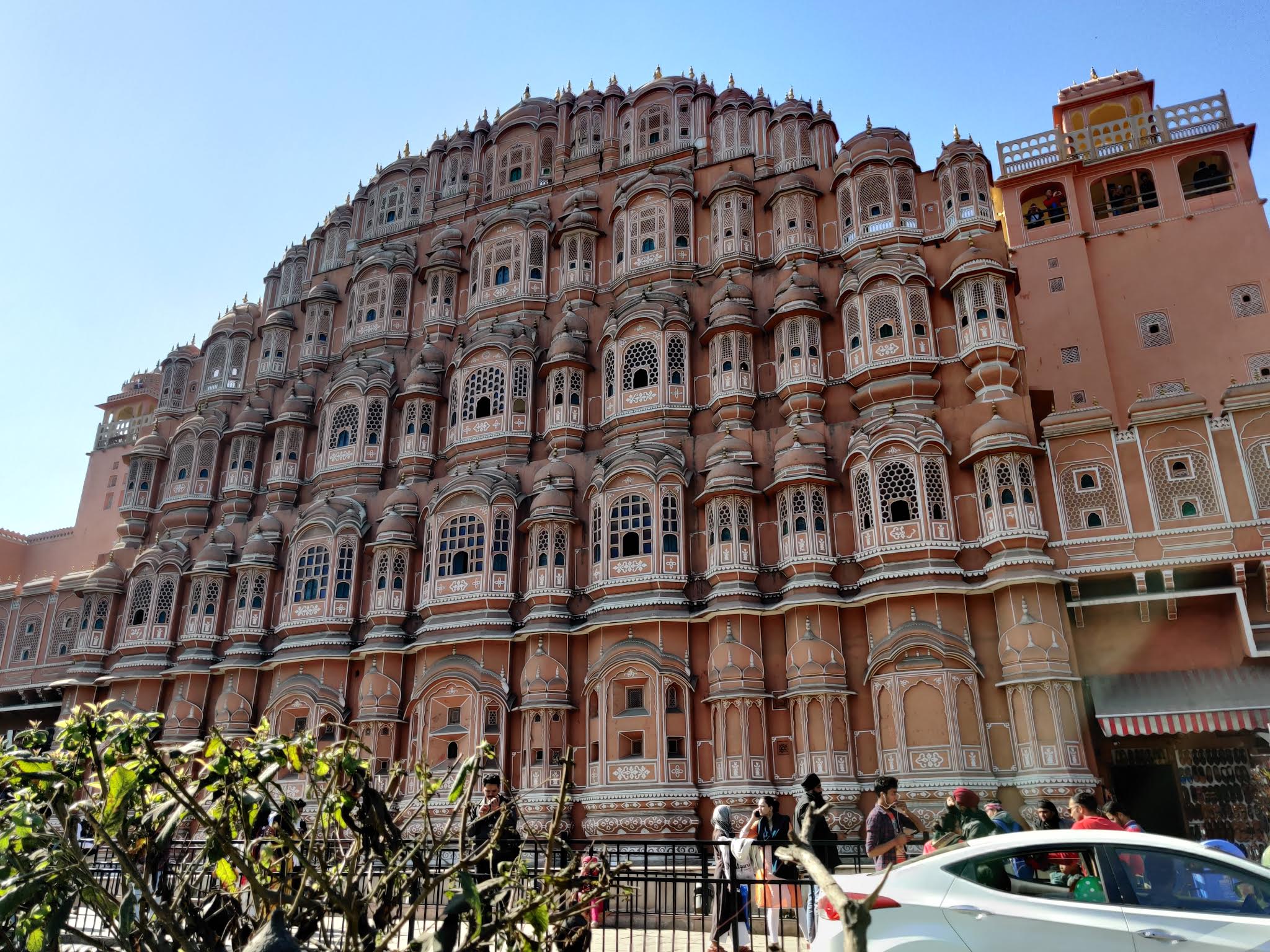 4. Shop At The Local Bazaars
When you're in Rajasthan unleash the shopaholic in you at the local bazaars. From lac jewellery embedded with precious stones, designer carpets, Bandini tie, and dye fabrics, flamboyant shoes to intricate sculptures made of wood, you can get anything and everything here. Do keep your bargaining skills handy as you might need it when you're busy shopping your hearts out. Johari Bazaar, Tripolia Bazaar, Kishanpore Bazaar, and Nehru Bazaar are some of the great shopping destinations in the city.
Also Read: Attend This Underground Music Festival Held Inside A Rajasthan Palace
5. Gorge On Delicious Rajasthani Fare
The food of a place speaks volumes about its culture. So immerse yourself in the culture of Jaipur by gorging on delicious Rajasthani fare. Try the famous Dal Batti Churma. The crunchy battis, sweet churma and wholesome dal will make for a memorable experience. Non-vegetarians must sink their teeth into the Laal Maas, a spicy mutton curry made of red chillies. Wash this down with the frothy, refreshing Kulhad Lassi. And if you're craving for a sweet dish then disk-shaped sweet Ghevar will melt in your mouth and leave you asking for more. Here are 11 Best Rajasthani Restaurants In Mumbai In 2020
So we have given you the top 5 reasons to visit Jaipur for 2020. Now it's your turn to explore the gorgeous palaces, historic forts, shop at the local bazaars, gorge on delicious Rajasthani meals and of course enjoy a relaxing stay at ibis and experience #MoreJaipur.