It's the festival of lights & sure it's all about Lovin' Your Family like a good Karan johar film but it's also about dinner parties and amazing meals. Here's 5 places in Mumbai that you can chill & get your Diwali going! If you want to go out for a great dinner – here's a list for everyone across budgets –
1. Hive, Borivali
Is there anything better than enjoying a great meal in the open air with your closest family? The Hive Lounge in Borivali, is host to beautiful ambiance, away from the city noise, at the rooftop. This lounge offers both individual hookah flavors like Double Apple, Guava, Mint and Blueberry as well as sheesha combinations like the Majestic Fruit Smoke and the Arabian Vibes. This is a place to enjoy some cocktails and finger food with your sheesha.
Address: 14-17, Rooftop, Moksh Plaza Mall, Borivali West, Mumbai
Contact: +91 9833399919
How much: ₹1,200 for two people (approx.)
2. Family Tree, Thane & Mulund
Thane has yet another restaurant to show off! This time it's a vegetarian joint that wants you to take your time out with your family and dine together.
The restaurant's cuisine makes a difference, but young restaurateur Kabir Samtani wants to fill the gap when it comes to concept restaurants. He may be right in believing that families in India today have forgotten to dine together outside of the house. A country that holds family traditions in much regard is missing out on a basic ritual like eating. And he tapped right into it.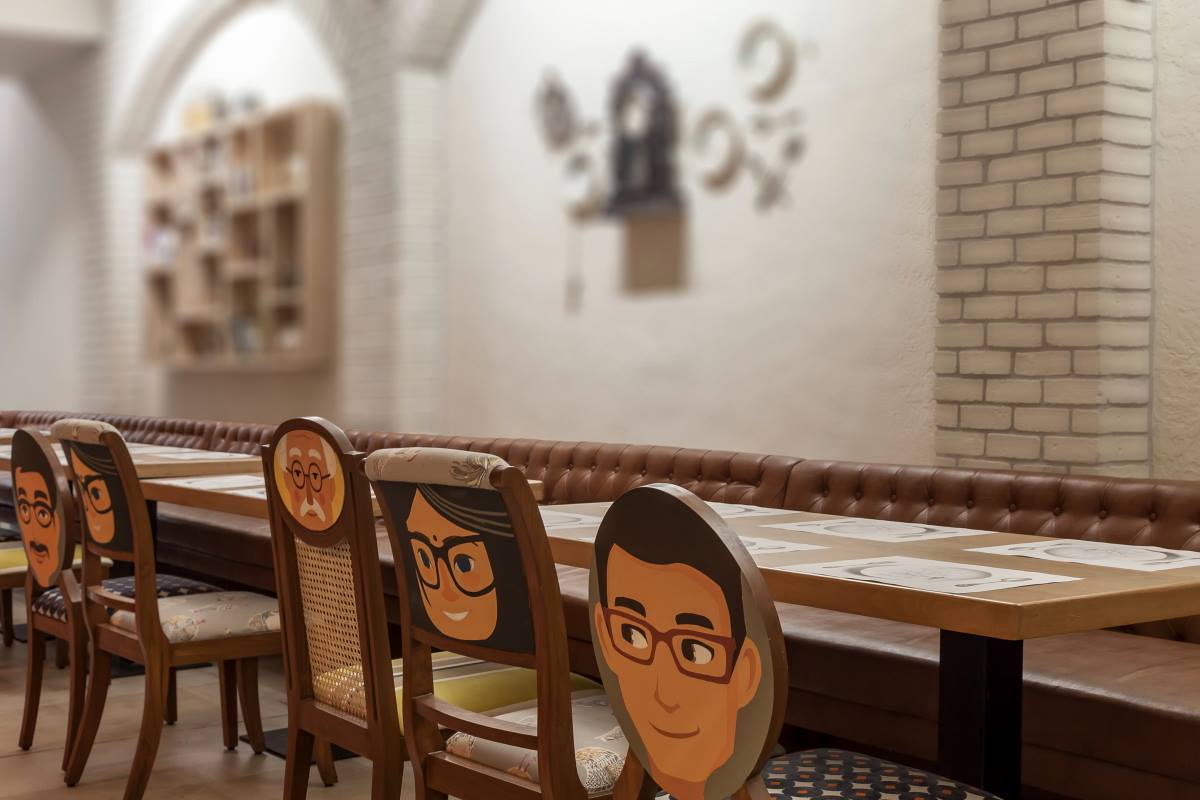 Family Tree is designed to celebrate the best of family traditions! To begin with, chairs around the tables have a caricature of a family member drawn on it. We know what that means – no more fighting for what chair to sit on. A  chair for dad with a very fatherly figure drawn at the back of it, a grandfather's chair with a drawing of a cute old man,  a grandmother's chair that almost replicates all cute looking grannies, and obviously a seat for the mother of the house. Kids get to pick theirs too!
Address: Shop 4, Ravi Industries, Panch Pakhadi, Thane West
Timings: 11:30 AM to 3:30 PM, 6:30 PM to 11:30 PM
Approx Cost for two: Rs 800 (excl. of taxes)
3. Botanica Cafe & Diner, Girgaum
The one thing that Opera House needed was an exclusive and amazing dining place. The Botanica Cafe & Diner offers new age gourmet cuisine and progressive veg food that spins together a medley of European, Asian and Indian food while adding a 'twist' to classic fare and exotic signature creations. It's an amalgamation of quality, flavour, style and presentation along with the USP of being pocket friendly, thus reaching a wider clientele.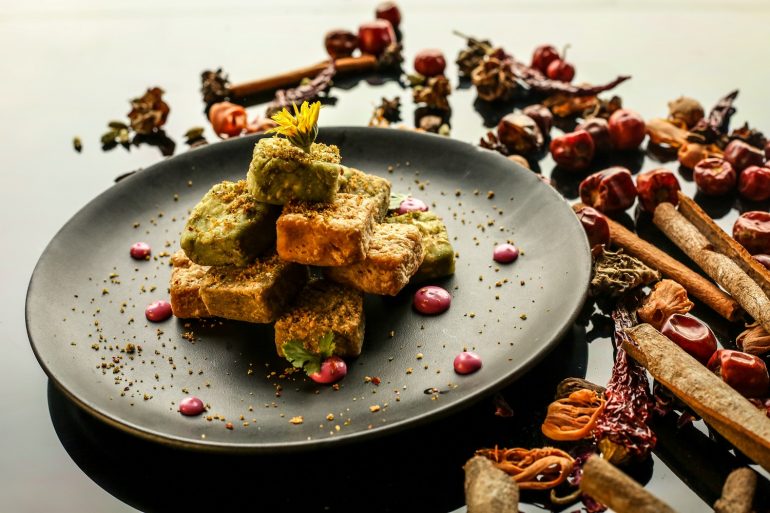 Address: Botanica – Café and Diner, 2, Ground Floor, Patel Chambers, Opp Royal Opera House, Girgaum Chowpatty Bridge, Mumbai – 400004
Phone: 022 2380 2828
4. One Too Many, Vashi
OTM is the hip new Kitchen & Bar that serves easy-on-the-pocket modern global cuisine coupled with artisan cocktails whether you want to grab a quick bite or spend an electrifying evening over a delicious meal along with ambrosial cocktails. The elegance of this venue flows through the globe trot C​hef Palo, who curated the menu getting inspired by Mexican & Asian culinary style and attempted to amalgamate his own skills to relish the Indian taste buds. One can find modern flavors to satiate themselves with the a new taste and experience. They serve gourmet food including dishes such as Sugarcane Chicken, Chicken Malai Kebab Risotto, Red Chilli Hot Soho Sauce , Malekhu Sauce Sizzlers, Tex Mex Nachos, Paneer Papdi Fingers, Gipsy Styled Kebabs, Bhuna Gosht Adraki and many more. Along with a cocktail menu that will blow your mind with signatures such as La Estrella , CO2  Reconstructed , Smoking Green Tea , Wasabi Mary which are sure to be the perfect revitalizers to prepare you for a fulfilling meal.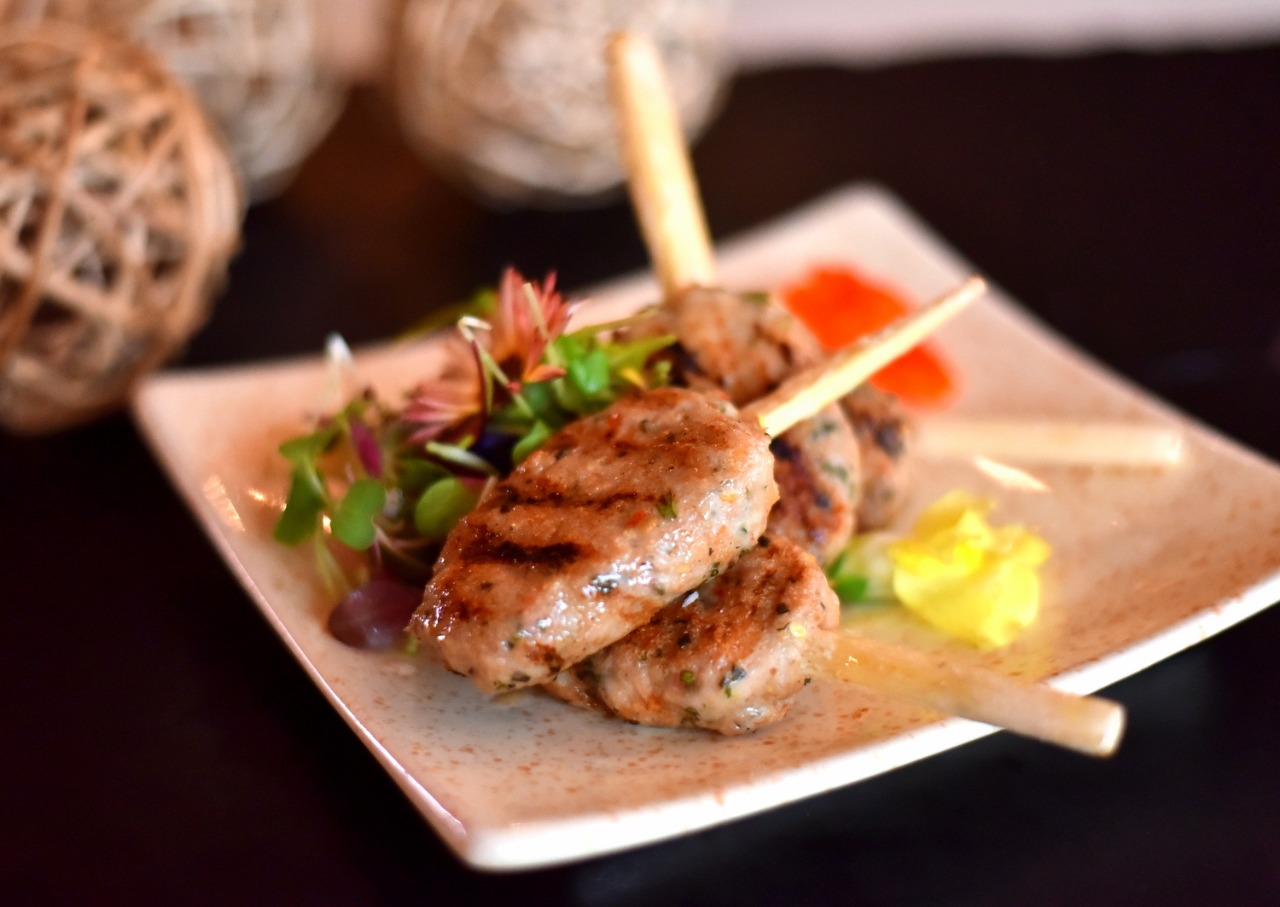 Address: One Too Many, Regenza By Tunga, Plot 37, Sector 30 A, Vashi, Navi Mumbai
Phone: 022 30151503
5. Bombay Vintage, Colaba
Bombay Vintage creates a casual Indian-cuisine centric dining space, one that captures the dynamic energy of a young Bombay. A vibrant retro-inspired colour palette brings custom created artworks, panelled surfaces and Irani style chairs together to represent a distinct, arty cheerfulness.
The many shades and communities of the city are captured in the menu. Take a trip down the 'chaat' lane that covers the city's love for all things zesty. Choose from a Tuk Dahi Papdi Chaat, Bombay Corn Bhel and a Gujarati favourite, Surti Sev Khamani. The piquant flavours continue through the appetizers section with Chatpati Shakarkandi and Aloo ki Tokri. The city's coastal flavours have a special place in the non-vegetarian Appetizers section with options likePrawn Koliwada, Pepper Fish and Rice Crusted Crispy Bombil. There's space for everyone in 'aamchi Mumbai' and meat eaters can find hearty favourites from Adraki Lamb Chops and Lamb Seekh to Chicken Cream Tikka and Mutton Galouti.
The cocktails too, are heady odes to the flavours of Bombay. Find a lighter take on the old-time classic Piña Colada with rum, coconut water and pineapple juice or enjoy the refreshingly tarty whisky-based Tamarind Sour. If spices in your food are just not enough, try the Spice Bazaar Gin & Tonic, which has gin muddled with pepper, bay leaves, cloves and star anise. The city weather often calls for a refresher and the Ginger & Black Peppercorn Mule made with a reduction and local 'sherbeti' lemon juice is just that.
Address: Bombay Vintage, Opposite Regal Cinema, Indian Mercantile Mansion, Regal Circle, Madame Cama Road, Colaba, Mumbai: 400001
Contact Number: 02269444123 or 02269444124