We Indians love our spices. From restaurants to our homes, the kitchen shelves are stacked with spices. And if you are in search of some of the spiciest dishes, then visit Kerala. Also known as the land of spices, Kerala has secured a fixed position in the global spice market. So here is a list of the 5 spiciest dishes of Kerala you shouldn't miss out on!
1. Thalassery Biryani
Thalassery is a small commercial town in Kerala and is famous for the Thalassery biriyani. Tender meat in mouthwatering gravy, and rice cooked with a multitude of spices, the dish is a culinary treat. Thalassery biriyani is often cooked with Kaima rice and served with lots of green chilies. Very hot and very spicy!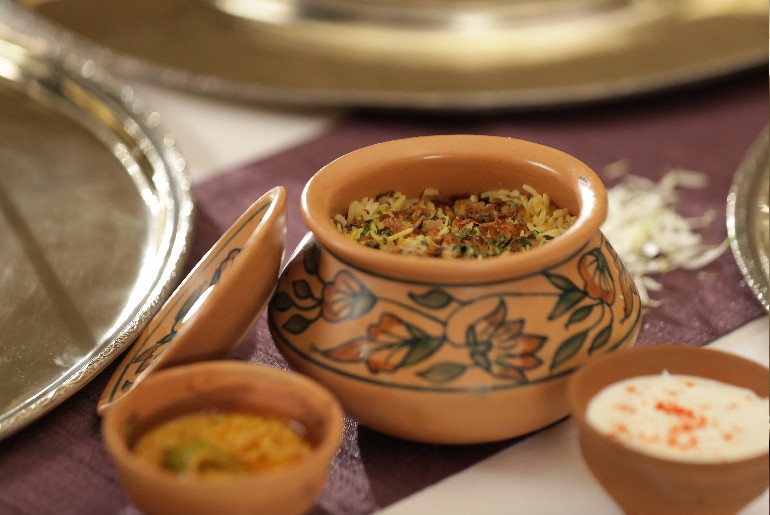 Also read: Delhi Eatery Serves Spicy Jalebi Chaat For People Who Want Best Of Both Worlds
View this post on Instagram
2. Malabar Parotta With Chicken
Kerala or the Malabar Parotta has its origins in the Malabar region. It is a thin layered Indian flatbread and goes well with Kerala egg curries or veg stews. Flaky, spicy, and crispy, the Malabar Parotta makes for a delicious breakfast! It is also one of the spiciest dishes of Kerala.
View this post on Instagram
3. Puttu And Kadala Curry
Kadala Curry is one of the spiciest dishes of South India. It's a mixture of well-cooked black chickpeas, coconut, and lots of spices. And going by Kerala tradition, Puttu or Appam with Kadala curry makes for a great combo. It is also a comforting dish for all the vegans out there.
Also read: This Kerala Infinity Overlooking Arabian Sea Is All About Breathtaking Views
4. Nadan Kozhi Varuthathu Or Spicy Chicken Fry
Kerala Chicken Fry is a simple dish known for its spicy and rich flavor. The chicken has a unique taste as its deep-fried in coconut oil. This dish tops the list of the spiciest dishes in Kerala. So be a little careful before digging into this. We don't want you to hurt your stomach!
5. Karimeen Pollichathu With Pearl Spot Fish
A blend of spices, this popular dish is a must-try when in Kerala. The dish is traditionally served in a banana leaf. You will find this dish served with pomfrets in a lot of restaurants in Kerala. But we recommend you to go for the ones served with Pearl Spot Fish.
View this post on Instagram