We all have that one wish of spotting tigers in their actual habitat and in the wildlife. And, it is quite unusual for some to spot them so you have to really lucky! But, for the ones in Maharashtra or visiting the state, tiger sightseeing is guaranteed if you head to these reserves. Going through the forests, spotting wildlife and experiencing the quiet will be a memorable trip which is going to stay with you for quite a while.
1. Tadoba Wildlife Sanctuary
Popularly known as the Tiger Capital of India, the Tandoba wildlife sanctuary is one of the largest tiger reserves in the world and you can definitely spot a tiger here. You can explore the reserve on a safari. There are three zones within the reserve which are specific to tiger spotting, green landscapes and wildlife. So, don't think much and head to this wildlife sanctuary and have an experience you will remember in times to come.
2. Nawegaon Nagzira Tiger Reserve
This reserve is open for sightseeing throughout the year. It has rich flora and fauna that makes it an amazing place to visit and unwind for a getaway. One of the facts about this reserve is that it contributes to almost 1/6 of the total tiger population of the country. Therefore, there is a definite chance for you to witness the big cats here.
3. Sahayadri Tiger Reserve
This tiger reserve in Maharashtra has one of the richest flora and fauna with three wildlife sanctuaries converged and turned into one. You can spot the Bengal tiger here and apart from that the place is a great site for bird watchers too.
Also Read – Maharashtra Has World's Largest Structure With Genuine Relics Of Gautam Buddha 
4. Pench National Park
Tagged as one of the best tiger reserves in India, the Pench national park is rich with biodiversity. You can witness the wildlife in a jeep and go on a safari. The riven pench, also flows through the park to give a more mesmerizing feel to the visitors. A visit to this park is going to be worth all your time.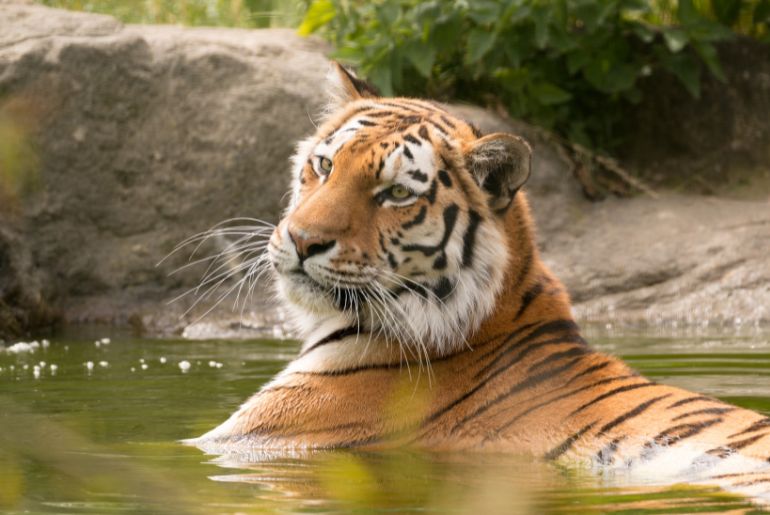 5. Umred Karhandla Tiger Reserve
Can we ever get enough of spotting wildlife and the majestic tigers? If you feel that you need to take a little time off from city life, spending your time within these forests will be rewarding. And the very sight of these animals is going to ground you. So, don't think twice about heading to this reserve and have a great time spotting other animals too.
Have you visited these places in Maharashtra, let us know which did you like best!
Also Read – Gujarat Is All Set To Get Its First Tiger Safari Park In Dang