Tis' The Season To Get Romantic!
India is a lovely season to go honeymooning with your partner. Hot chocolate, cuddles, romantic movies and great dates are a perfect way to reconnect. If you're looking to go away and spend some quality time with each other, here are places that would be ideal in this magical winter season.
1. Jaisalmer, Rajasthan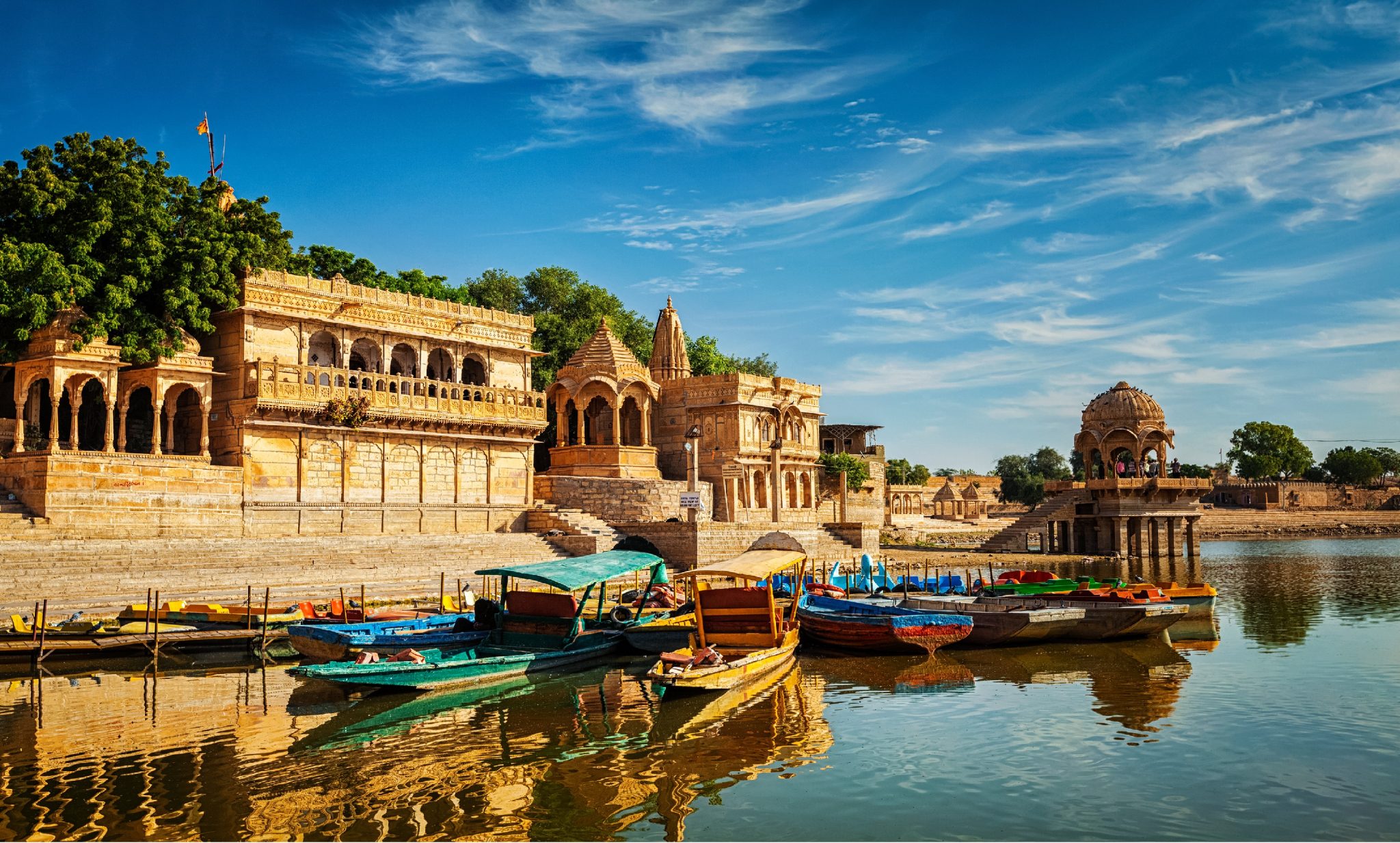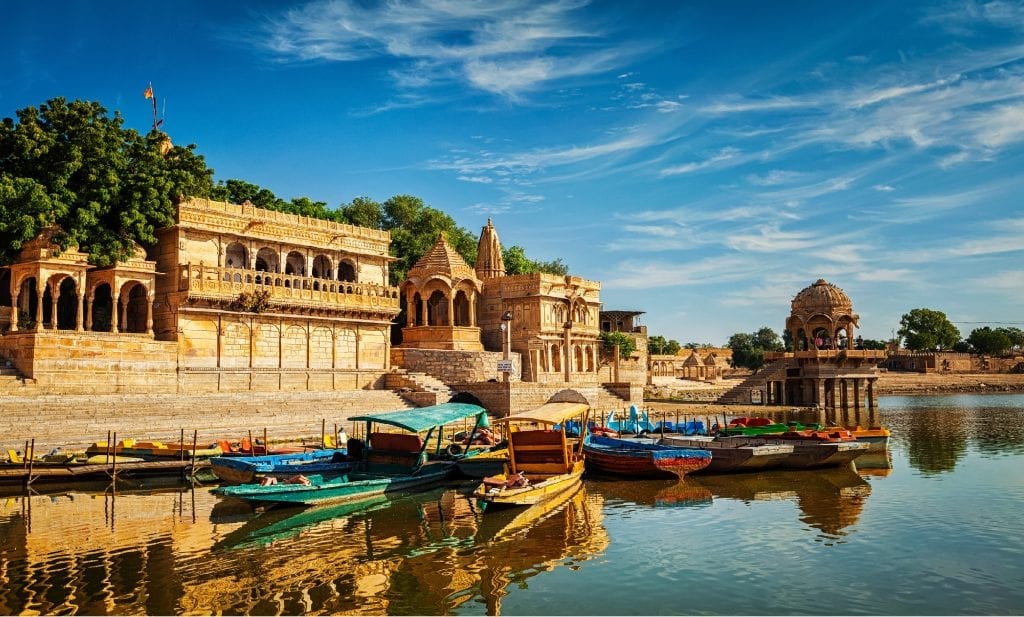 Rajasthan is a perfect vacation getaway during the winter season. The temperature range during the winters is between 23°C to 5 °C, thereby making it neither too cold to nor too warm. As we told you earlier as well, at Jaisalmer, you can have breakfast with peacocks, dine under the stars with your loved one and just have a lovely time.
Hotels in Jaisalmer organize some of the best excursions, from a temple trail to the haunted chudail trail, each experience is craftily designed with luxury as a backdrop.
There are some nice hotels to choose from, like Hotel Suryagarh, where they have Rait, the region's first desert spa, that provides rejuvenating massage treatments. You can also take part in cooking demonstrations, learn lacquer painting or go for a romantic camel ride with your SO through the desert. Other nice options in Jaisalmer would be 1st Gate Home-Fusion and Rawal Kot, which also have some great facilities.
Jaisalmer is ideal for a three-day trip, but if you're traveling from Delhi, then keeping an extra day is highly recommended. A three night-four day trip is advisable if you're looking at a non-fussy, fun trip.
Hotel Suryagarh: Rs.15,300 per night
Rawal Kot: Rs. 7,500 per night
1st Gate Home-Fusion: Rs. 8,500 per night
2. Hampi, Karnataka
Bangalore has an amazing weather, but places like Hampi don't exactly have great weather all around the year. We told you why Hampi is the right place to visit right now, and we reiterate it again. Go go! The temperature currently is somewhere around 18 degrees, so that's pleasant enough to just relax or have some outdoor excursions.
Shanthi Guest House, a cute place with nice cottages. Early risers can go for the sunrise trek up the Anjaneya Hill. Once up there, you can offer your prayers to Lord Hanuman. This temple is popular to have been the birthplace of the Monkey God. If you're looking for a heritage hotel, there is Shivavilas Heritage hotel. Those looking for a luxury upgrade can stay at the Hyatt Place.
We strongly recommend Bouldering – a form of rock-climbing performed without the use of ropes or harnesses, for the highly adventurous couples out there. November and December are the best time for bouldering!
Hampi can easily be done in two to two and a half days, as it takes maximum eight hours from Bangalore. It is the perfect place for a relaxed, food-filled and fun-filled quick getaway.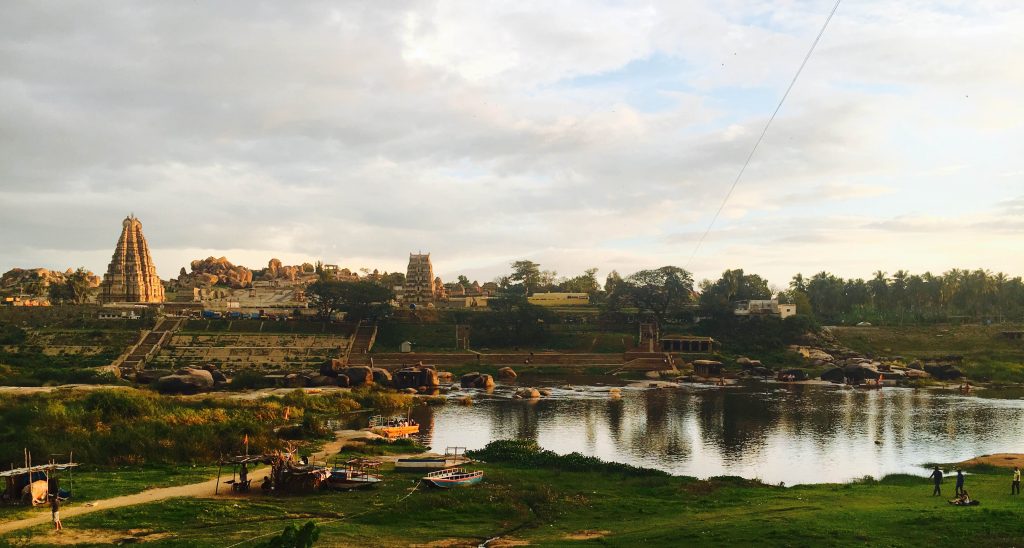 Shanthi Guest House: Rs. 2,000 per night
Shivavilas Palace Heritage Hotel: Up to Rs. 13,000 per night
Hyatt Place: Up to Rs. 9,000 per night
3. Kutch, Gujarat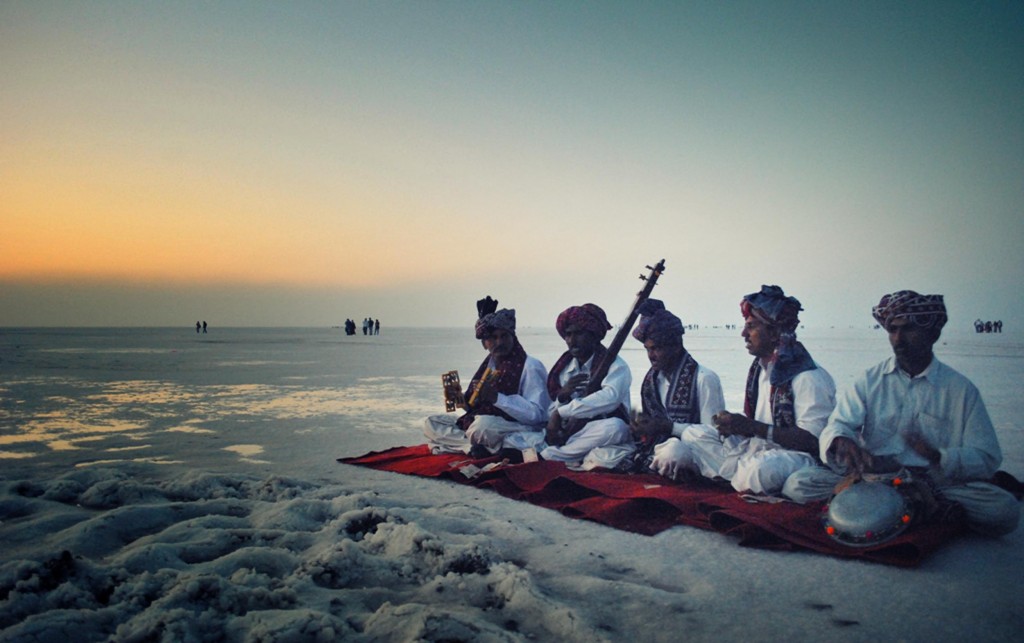 The Rann festival in Kutch happens between November to February, and I think, exploring a new place during a festival is super fun. Miss Jani loves Rann of Kutch for very special reasons, and the climate is one of it. In Kutch, the air during the winter is crisp and chilly, with the temperature dropping to even zero degrees.
Have a nice picnic at Topansar lake and thereafter enjoy a sundowner at the White Desert. Go for the camel and horse rides on the shore of Mandvi beach. For a once in a lifetime experience stay at Toran Resort, which is a traditional Kutch hotel with Bhungas (mud houses). There is also City The Village Resort, which has luxury cottages.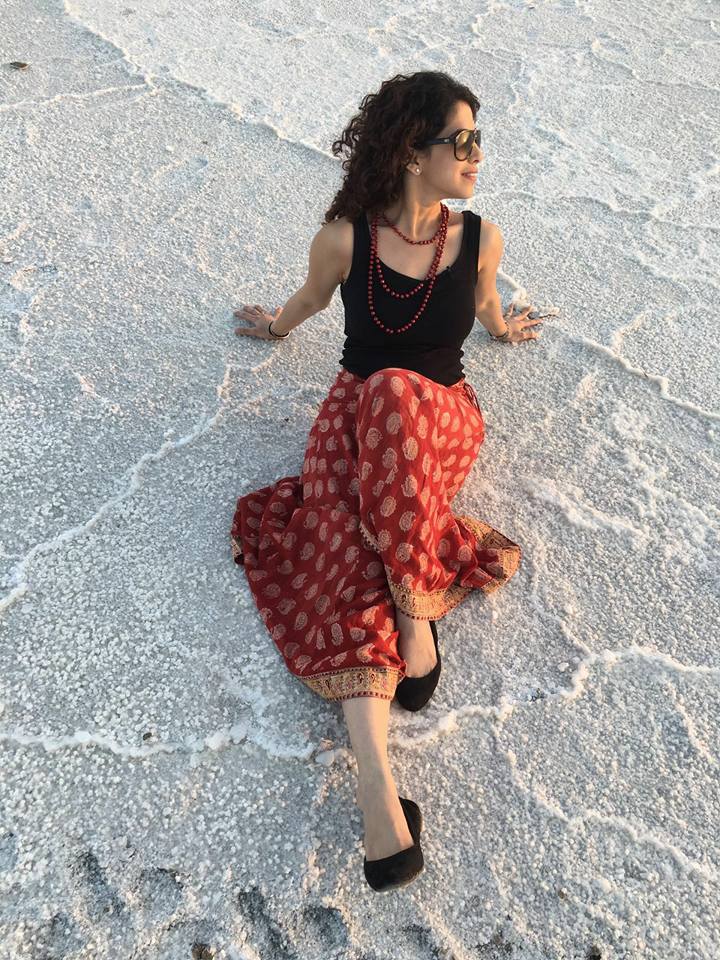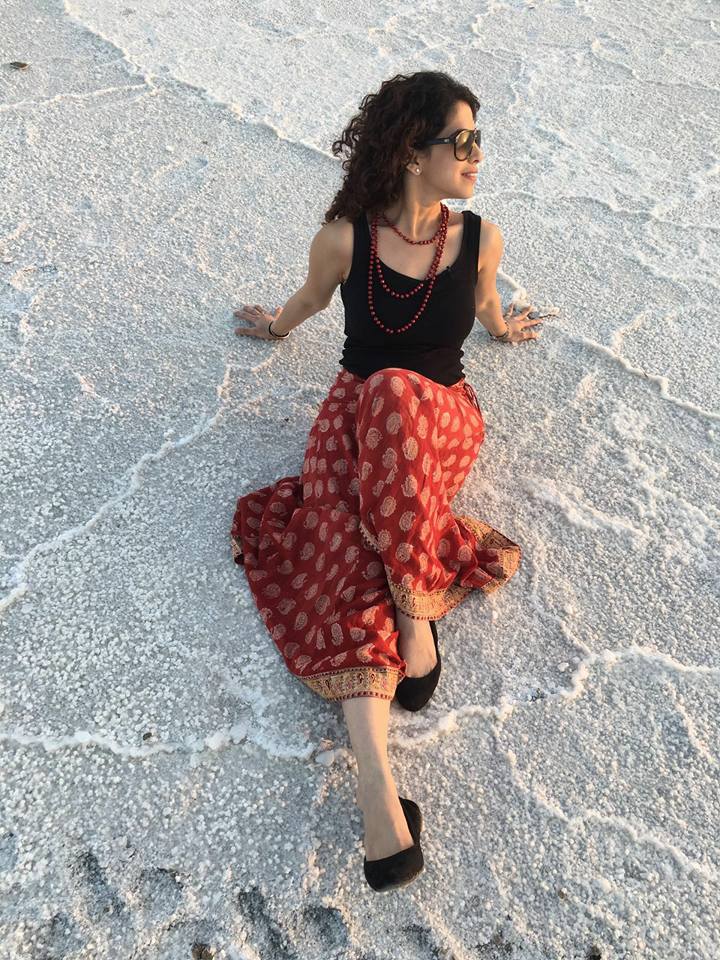 A three to four day trip to Kutch would cover your picnic, a bird safari and a rejuvenating experience at the Mandvi beach. It is a 14-hour trip from Mumbai so if you're traveling by road or by train, I suggest you keep an extra day.
Toran resort: Rs. 5,000 onwards per night
City The Village Resort: Rs. 5,000 onwards per night
4. Kohima, Nagaland
Kohima is the perfect place to go to if you are planning a longer trip. The northeast is beautiful and the average temperature drops down as low as 18 degrees and sometimes goes even lower here.
If you are looking to experience their rich cultural extravaganza, attend the Hornbill Festival in December. Traditional dances, folk songs, and theatrical performances will keep you entertained. Rock fanatics should definitely go for the Hornbill Rock Festival.
There aren't too many luxury hotels here, but they do have some nice ones. De Orient Grand Hotel has good food, nice rooms with a pool and a nice spa as well. Other options in Kohima include Hotel Vivor and Aradura Inn.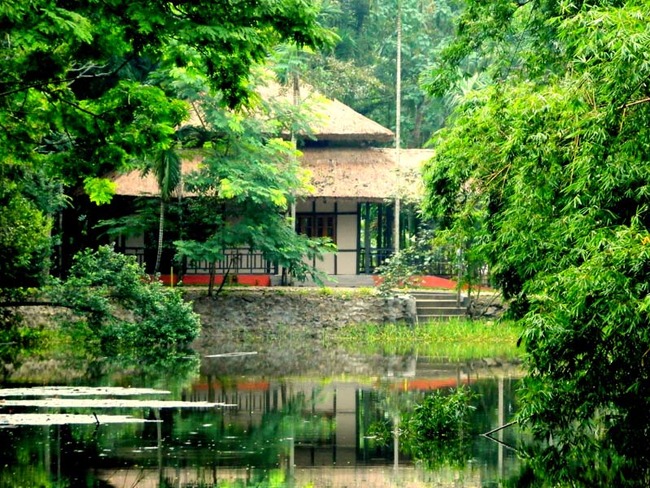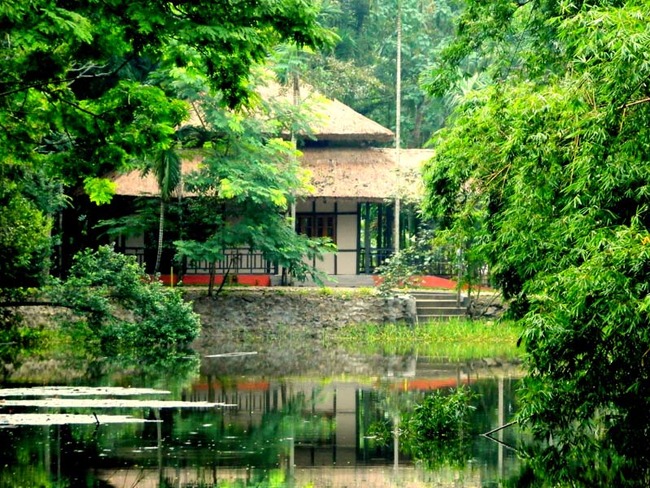 Kohima can be covered in a four-day trip, enjoying the festival and visiting the Kohima museum, plus the zoo.
De Orient Grand Hotel: Rs. 6,000 onwards per night
Hotel Vivor: Rs. 5,000 onwards per night
Aradura Inn: Up to Rs.6,000 per night
5. Auli, Uttarakhand
Uttarakhand is a respite from reeling summers for Delhiites and serves as the best quick getaway during winters to experience some magical weather. Auli is a well-known ski destination and the temperature here is quite unpredictable, from 2 to 10 degrees in winters and snowfall is seen as well.
Auli hosts the world's largest artificial lake and has high peaks to gaze at all around. You can go snow trekking by going on the Kuari Pass Trek, take the cable car from Auli to Joshimath or just enjoy snow-capped mountains with a cup of tea if leisure is what you're looking for.
Auli doesn't have too many accommodation options, but the ones available are nice enough. Clifftop Club Resort is your best bet here, as this is a ski resort where they will teach you to ski as well. They have a nice spa which has special packages for honeymooners and they arrange bonfire nights for their guests every evening.
If you plan to stay at Joshimath too, Dream Mountain Resort will take care of your mountain holiday with their lovely, well-equipped tents.
Another option, and the most preferred one by travelers is the GMVN Tourist Bungalow. This is a budget hotel with all amenities and also provides sightseeing packages.
Auli can be done in four nights and five days, if you include a two-night stay at Joshimath, being able to actually learn skiing and enjoying the solitude of the mountains. The hotels can arrange candlelight dinners for you and what's more romantic than that in a snow clad region!
Clifftop Club Resort: Rs.12,000 onwards
Dream Mountain Resort: Rs.2,000 onwards
GMVN Auli: Contact here for booking information
6. Andaman & Nicobar
Who said winters can't be about exotic beaches with pristine sands? Andaman and Nicobar islands are without a doubt the best second honeymoon you can go for. There are no extreme temperature scenes here but the ideal time to visit is during winter. Even though there are flight options available, take out the time and go to this place by the sea. Ships are available from Kolkata, Visakhapatnam, and Chennai.
You can take scuba diving lessons and go snorkeling in Neil Island, visit the Andaman Sports Complex, and visit the Mahatma Gandhi Marine National Park. The park offers glass bottom boat, scuba diving and snorkeling for you to see marine life and coral reefs too.
SeaShell at Havelock is a beachside resort offering an in-house scuba diving center to explore the ocean. They also have a spa with special packages and a great bar to choose your cocktails at.
Coral Reef Resort is another good option if you're looking to stay at a beachside resort studded with coconut trees and prettiness!
Silver Sand Resort is another hotel that offers luxurious and deluxe rooms for a pleasant stay experience.
Traveling to this place needs a 10-day minimum plan, as the travel is quite a lot. It takes nearly four days by the sea. But a week is good enough to explore the lovely beaches, get a couple of water sports lessons and sip cocktails with your better half!
SeaShell: Rs.18,500 onwards per night
Coral Reef Resort: Rs. 12,000 onwards per night
Silver Sand Beach Resort: Rs. 15,000 per night
Do you have any other place in mind? Tell us in the comments!