Thinking about planning a European Holiday that won't break the bank? Whether you wish to explore the iconic attractions or stroll through cobblestone streets, you can cover quite a number of places in the continent without shelling an exorbitant amount of money. We rounded up the most wallet-friendly European cities to visit once the borders open again.
1. Prague, Chech Republic
Many of Prague's main attractions are free so it makes more sense to grab a map and explore the historical city on your own. Walk on Charles Bridge, stop by the Astronomical Clock, and explore the cobblestone streets of Old Town Square and its medieval buildings. And when you are hungry simply indulge in treldnik to make your stomach and happy. The accommodations in Prague are rather cheap and you can park yourself in one of the city hotels for less than ₹2000.
2. Berlin, Germany
The German capital offers endless beer gardens, markets, and light displays that you can visit for free. You can experience the bustling nightlife and indulge in some delicious food scenes without burning a hole in your pocket. A great way to get around is by bicycle. The well-marked bicycle lanes, making it easy to navigate even the busiest streets. You can find bicycle rentals for around 18 EUR per day in most places. Some hostels even have a rental program in place.
3. Lisbon, Portugal
The biggest expense on a trip to Lisbon will be the accommodation, but visiting in the non-peak season that is leaving June to August will reduce the cost considerably. The prices drop even more from November to February but the temperatures remain pleasant around 17 to 18 degrees Celsius. If you wish to score great bargains, this is your time to visit. Portugal And Spain Slash Holiday Prices To Boost Tourism.
4. Krakow, Poland
March to April is the best time to visit Poland when accommodations are cheap and the palaces and castles open up at discounted rates. Many of the attractions in the country are either extremely cheap or free to access. Climb the Old Town Hall tower for great views in Krakow and get anywhere via bus in the city with very little money. Krakow's Market Square is also a great place to pick up bargains.
5. Budapest, Hungary
Budapest surely tops our list of the best value cities in Europe. Apart from the buzzing nightlife, the city offers plenty of sights and things to do. Many restaurants serve excellent local dishes and beer at cheap. Besides, you will find great quality and affordable hostels where you can stay for days in the vibrant city.
Also read: I Splurged Rs 1,20,000 On A 3-Day Luxurious Trip To Budapest & It Was Worth Every Penny
6. Split, Croatia
Croatia is one of the hottest travel destinations in Europe. And while Dubrovnik is a favourite among travellers, the beautiful city of Split has gone slightly unrecognised. This also means that it is a cheaper destination and a great place to spend a few days in Europe. Besides, Split is an excellent jumping-off point for exploring Croatia's most beautiful islands. Croatia's Oldest National Park Is Every Traveler's Dream.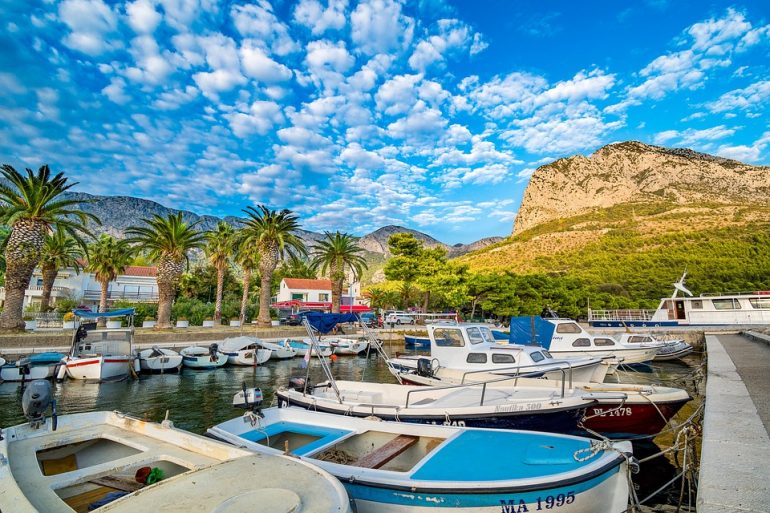 How many of these places have you ticked off your bucket list?