The only relationship advice I will ever dish out – every time my husband and I get away together, we come back grateful, re-energised, and excited to re-enter our blissful chaos! We make a point to go on a vacation for at least ten days every year, just us. So here, I am going to tell you about one of those most memorable trips: Budapest.
From the moment I caught the sight of Budapest from the window of a taxi taking us to our hotel, I knew I was in for a treat. I can tell you that very few places can offer a cityscape like Budapest, one that is as beautiful as it is eclectic. Budapest will satisfy even the pickiest traveller, with a little something for everyone. What makes the Hungarian capital my favourite city in the world? Read on.
Also read: 10 Reasons Why Budapest Should Be Your Next European Getaway!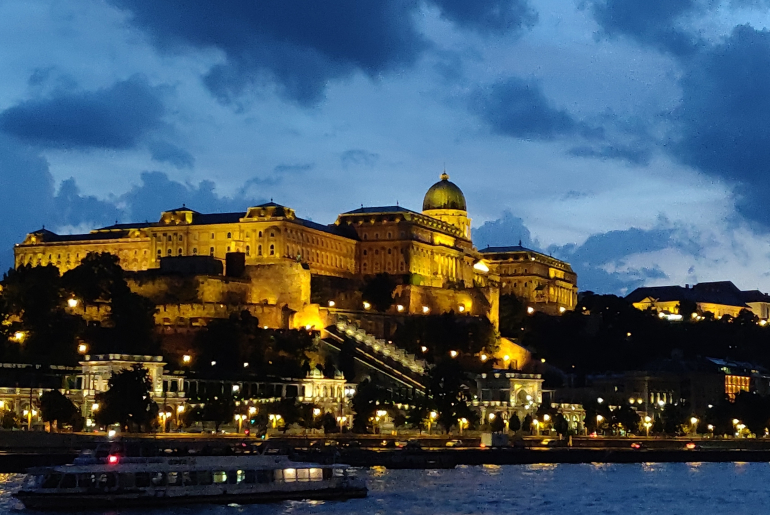 Where we stayed…
We had parked ourselves at the Prestige Hotel Budapest that sat right alongside the river Danube near the Chain Bridge. The hotel which stood opposite to the majestic Hungarian Parliament buildings took 'room with a view' to the next level.
Also read The Ultimate Itinerary: Kamiya Jani Exploring Switzerland In 5 Day
What we did…
Day 1
The Danube river cruise: As soon as we stepped out of the hotel, we realised that there was a wealth of attractions to explore within a small radius. We crossed the Chain Bridge only to discover the breath-taking views of the Danube and the city. And who doesn't love an evening cruise? Think about it: gorgeous river backdrops, the illuminating lights shining on the historical buildings, and gourmet food. This picturesque cruise gave me every opportunity to nail my Instagram game. The cruise was worth every penny.
View this post on Instagram
Day 2
Buda Castle District: The sight of the architectural marvels brought us so much cheer that we decided to spend our day only exploring the museums, churches, and castles. In the morning we hopped on the Budapest Funicular which took us up the side of Buda's historic Royal Palace. It almost reminded me of a Wes Anderson movie. The castle offered some of the most impressive views of the Danube. Here are10 Beautiful Destinations Around The World That You Must Visit With Your Girl Gang
View this post on Instagram
Parliament Building: Since we spent an extended part of the day before, swooning over the House of Parliament, it only fitted to take a tour of this architectural masterpiece. Unfortunately, we didn't find any available spot on the English-speaking tours (seek my advice and book beforehand). Nonetheless, I took millions of photos to make up for my losses.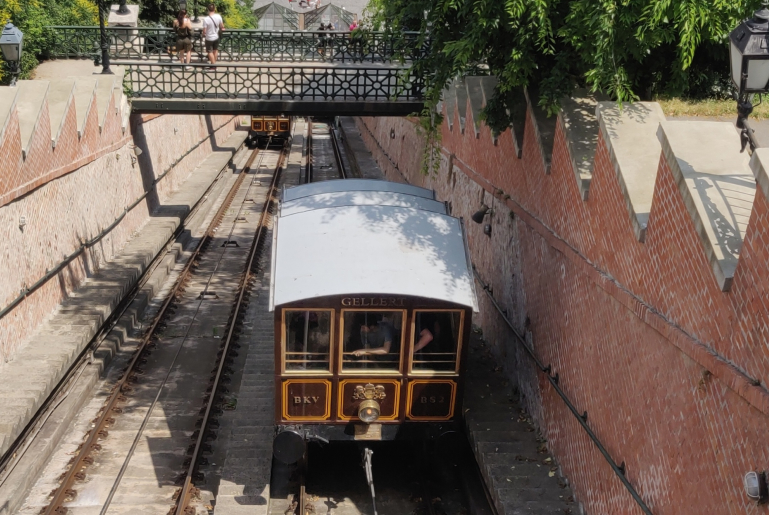 The Jewish Quarter: We also ended up spending a lot of time at the dark tourist sites like the old Jewish quarter with Europe's largest synagogue. Adjacent to the synagogue is a museum which also includes a section on the Holocaust. I felt the place has some real Batman and Robin meets World War 2 feels going on.
Note: The Hungarian Parliament Building (mentioned above) is just one example of the notable structures around Budapest. The State Opera House and Fisherman's Bastion are also worth adding to your itinerary.
Also read A 12-Day Trip To Europe From Mumbai In ₹1,40,000 ( Inclusive Of Flight Cost)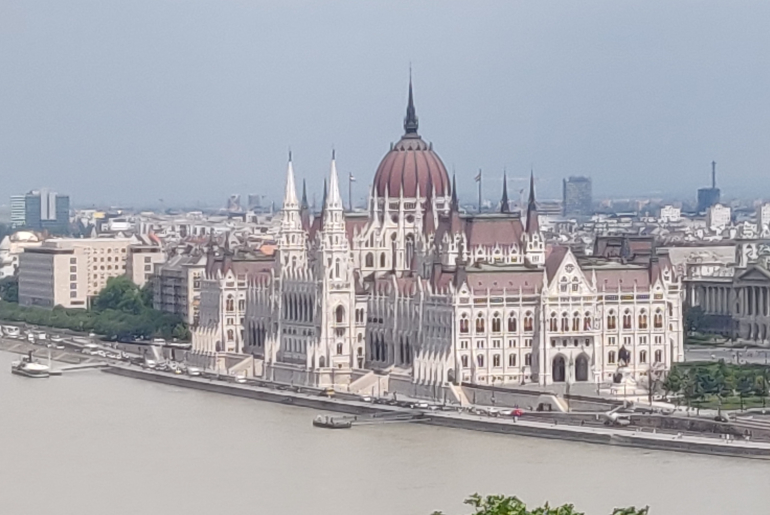 Day 3
Great Hall Market: Our final day was an eclectic mix of things to see and do before we left this fabulous city. We began our day at the Great Market Hall, which sells lots of food and souvenirs across three floors of a vast Victorian-style building.
Where we relaxed…
Széchenyi Thermal Baths: Since we have mostly been trekking around the city by foot for two days straight, the Széchenyi thermal pools were the ideal place to kick back and re-charge on the third day. We enjoyed a full day of pampering at the stunning Széchenyi bath before we bid adieu to Budapest (don't worry, you don't have to be able to pronounce it if you go there!).
View this post on Instagram
Where we ate and drank…
Hungarian coffee and pastries: Okay, this was my fourth visit to Europe, but I can vouch that Budapest hosts the most legendary coffee houses in perhaps in all of Europe. I could not stop marvelling at the high-ceilinged, Rococo interior of the classic Hungarian Café Gerbeaud. I can trade anything to binge on those coffees and pastries again.
View this post on Instagram
Ruin bars: I cannot recall all the names of the ruin bars (pardon me, please!) but it is something that breathed new life into dilapidated buildings and courtyards. Conclusion? Budapest is hipster central and proud!
Read Ireland Opens For Tourism, Here's A 6-Day Itinerary Perfect For Social Distancing
We flew with…
Qatar Airways from Mumbai to Budapest which costed around 28k per ticket.
FYI
Most of the city's museums are closed on Mondays, so maybe spend that day drinking in the ruin pubs, hitting up a local farmer's market or wander around the city.
Try getting a CITYPASS as it will help you access all the city's buses, trams, and the metro. It also offers you discounted entry to the spas, so do not miss that! If you want to travel like a king, then you always have to option of booking a private car for yourself.
We were left culturally enriched after everything the vibrant Hungarian city had to offer. When are you booking your tickets?