The level of innovation to felicitate contactless and safe boarding procedures at the airport is only getting better by the day. Recently, airline company AirAsia India introduced facial recognition procedures for passengers that would allow them to check-in without coming physically in contact with the airline or airport staff. Here's how.
Air Asia India Implements Facial Recognition Procedures For Boarding
According to news reports, AirAsia India will soon be opting for airport operator BIAL's biometric journey at Bangalore's Kempegowda International Airport (KIA). It is a biometric system that allows passengers to scan their faces in order to proceed with boarding formalities. The same technology was installed for Vistara in July 2019; and now will be used by AirAsia India.
Also read: Bangalore Airport To Open Up For Cyclists Every Sunday
This is not the first time that the airline company has taken steps to ensure a hassle-free process. In 2018, it had joined hands with BIAL and launched a self-baggage-drop facility at KIA. It was aimed at reducing the wait-time at counters by giving passengers the option of self-service.
DigiYatra Services Will Use Technology To Simplify Travel
DigiYatra is an initiative that has been launched by the Ministry of Civil Aviation. It aims to use technology in order to simplify travel for passengers. Through the help of facial bio-metric systems, it will reduce the multiple steps from check-in to boarding that were initially quite time consuming. More so, this will also help in maintaining safe physical distance. MD & CEO AirAsia India, Sunil Bhaskaran, was reported as saying, 'DigiYatra services are another step in our continuous focus on leveraging technology to redefine the new norms of travel.'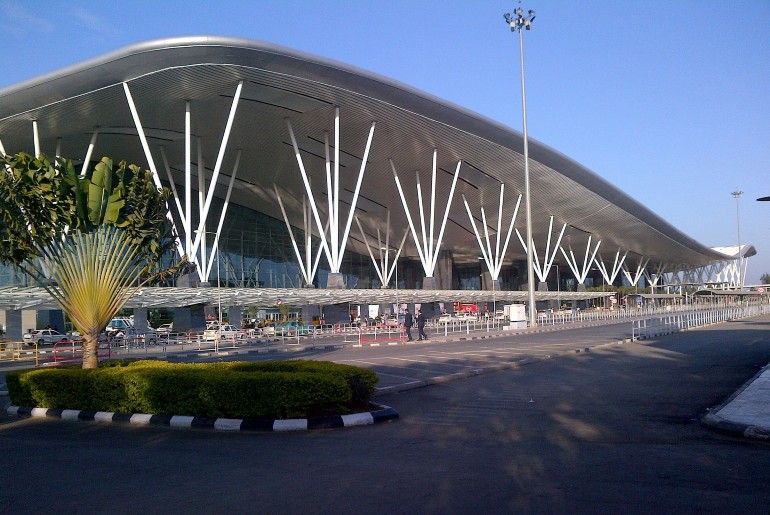 Also read: Bengaluru Airport To Get A 108-Ft Tall Kempegowda Statue Costing ₹78 Crores
How Does Facial Recognition Work?
In order to access this, passengers will first have to register themselves on DigiYatra. There are multiple kiosks that have been installed at the airport. Once the registration is done, the passengers will have to scan their boarding pass and match the facial biometrics. The security officials will be checking your credentials and; further making sure that only those passengers who have been cleared by the system, board the flight. Through this software, the passengers will be verified at every touchpoint after registering only once at the gate.
While it will still take some time for air travel to bounce back, but initiatives like these will definitely help travellers to fight their fears and board a flight.