Bangaloreans!  Kempegowda International Airport (KIA) opened its premises last year for cyclists every Sunday. They took this decision in a bid to move cyclists away from the traffic and pothole-filled roads in the city. And now, as the state is currently undergoing a lockdown amid the second Covid wave, there's another news for Bangaloreans. Eco-friendly electric trains might start ferrying passengers to the Bangalore Airport from August onwards. Sounds too good to be true? Read on to know more.
Electric Trains To Ferry Passengers To Bangalore Airport
There is no dearth of jokes about how far Bangalore Airport is located from the city. But now South Western Railway has an eco-friendly solution for this issue. And that's Mainline Electric Multiple Unit (MEMU) serves or in simple terms, electric trains. You could be able to travel to the airport in electric trains from this August onwards. According to a Times of India report, SWF officials stated that electrification between Yelahanka and Devanhalli will be done by August. The deadline to electrify the entire Bengaluru division is March 2022 and the deadline for the entire SWR division stands at March 2023.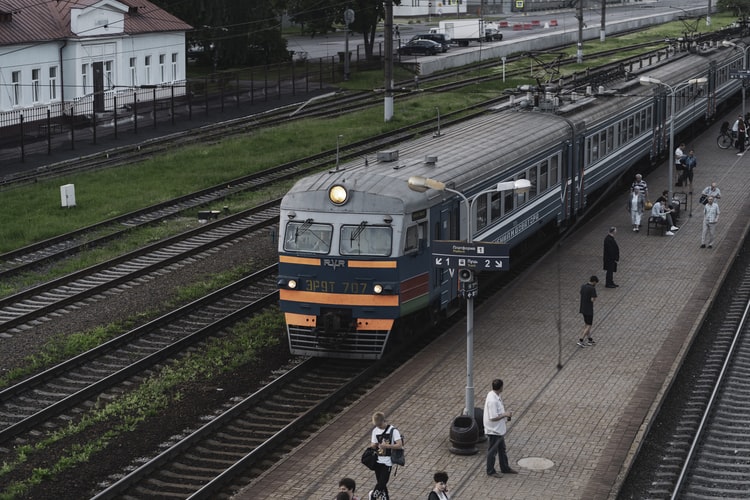 Earlier Bangalore Airport Opened Its Campus For Cyclists
The initiative to open Bangalore International Airport campus to cyclists every Sunday is in conjunction with the Bengaluru Bicycle Mayor, Sathya Sankaran. A spokesperson for BIAL revealed to the Indian Express "We believe that this initiative will encourage more people to take up cycling. To encourage people to take up cycling, Paris is all set to construct 650km of cycleways post lockdown. 
Kempegowda International Airport, Bengaluru (@BLRAirport) – in conjunction with the #Bengaluru Bicycle Mayor, @tweetenator – announced opening of the Bengaluru Airport campus to cyclists every Sunday between 6 am and 9.30 am. @IndianExpress pic.twitter.com/DGsdJgNxeZ

— Darshan Devaiah B P (@DarshanDevaiahB) June 24, 2020
All cyclists are requested to follow safety guidelines during the time they spend at the Airport," a BIAL spokesperson said. The campus will open up for cyclists every Sunday from 6 am to 9:30 am.  The BIAL airport official states that earlier cyclists faced restrictions to ride around the airport campus due to safety concerns. But with improvement in road infrastructure, the airport now welcomes cyclists on Sundays.
Also Read: Man Went On A 21-Day Road Trip From Bangalore To Bhutan In ₹25,000
A Dedicated Cycle Parking Facility Is Also Offered To Cyclists
Reacting to the same news, Sankaran remarks that the cycling community in Bangalore looks forward to enjoying this opportunity. He informs to media houses "As cyclists, we are always on the lookout for places that are both safe and picturesque in which we can ride. It has been our long-standing desire to be able to ride at BLR Airport, with its paved roads and beautiful landscapes."
BIAL has arranged a dedicated cycle parking facility. This is situated near 'The Quad by BLR' on its campus. Officials added that the BIAL's security systems will monitor the bikes. Bangalore cyclists can now ride to the airport on Sunday mornings to enjoy a hot cup of filter coffee or breakfast at any of the restaurants there. Further down South in Chennai and in Bangalore, Ciclo cafe is a lovely hub for cycling enthusiasts.