When you think of Australia, you might think of the iconic Sydney Opera House, adorable kangaroos, the talented cricket team or even the famous cooking show, Masterchef Australia. But let's remind you that Australia is way more than all of this. There are so many facts about the country that will leave you awestruck. So let's not keep you waiting shall we? Here are 8 amazing facts about Australia, that will surprise you and by the end of it.
1. Australia Has The Cleanest Air On Earth
It's quite rare that you find clean air to breathe, especially in India. But this is not the case with Australia as it has the cleanest air on earth. In fact, data from the government science station at Cape Grim confirmed this! The northwestern tip of Tasmania on the Cape Grim Peninsula has the cleanest air on the planet. The air is so clean that this region bottles and sells its air and water to areas impacted by heavy pollution. So if you're craving for a breath of fresh air, then you might want to order yourself a bottle of it.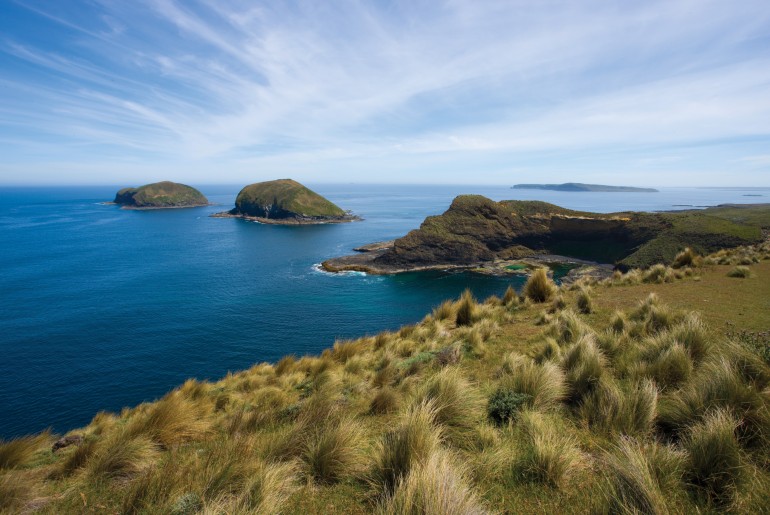 2. The Australian Alps Get More Snow Than The Swiss Alps
You might  know Australia for its emerald blue beaches and year-round sunshine. But here's where things get interesting! The Australian Alps straddling New South Wales and Victoria actually gets more snow than the Swiss Alps. Australia receives more snowfall than Switzerland in an average year. The heavy snowfall here during the months from June to September, is what makes it a haven for skiing enthusiasts. Perisher, a large resort nestled near Canberra is also the largest ski resort in the entire southern hemisphere. So now you know you can go surfing and skiing in Australia.
3. Australia Has The World's Oldest Living Culture
Australia is a relatively young country, federated in 1901. But its history goes back to 60,000 years ago when Aborginal people first arrived in the continent. A study published by the Journal of Nature in 2016 revealed that Aborginal Australians are the most ancient civilization in the world. Their existence precedes Stonehenge, predates Pyramids and this culture is even older than the Acropolis. What's more amazing is this can be experienced first hand even today in Australia. Places like Uluru have hosted cultural ceremonies of Australian Aboriginals for 10,000 years. The Grampians National Park and Ku-ring-gai Chase National Park are peppered with rock paintings and spectacular engravings. So you can experience the world's oldest continuously surviving civilization first hand in Australia.
Also read: Unique And Gorgeous Wildlife Virtual Tours Of Australia That Will Leave You In Awe
4. The Great Barrier Reef Is The Largest Ecosystem In The World
Australia has the world's largest coral reef system, the Great Barrier Reef. It covers 344,400 kms in area and extends 14 degrees of latitude. This extraordinary coral reef system has 300 coral reefs, 600 continental islands, 300 coral cays and 150 inshore mangrove islands. It's so large that it can actually be seen from outer space. This is roughly the same area as Japan, Germany, Malaysia or Italy.  Dating back to over 18,000 years, this is a UNESCO World Heritage Site. The Great Barrier Reef is rich in marine life and houses the endangered large green turtle. The largest ecosystem in the world is spellbinding in every sense.
5. Fraser Island Is The Largest Sand Island In The World
Australia has one of the world's most unusual islands. The Fraser Island, the largest sand island on earth. Spanning 123 km in length and 22km in width, this is the only place on earth where rainforests grow on sand dunes at elevation of more than 200m. Fraser Island is characterised by diverse landscapes, vast golden sand blows and umpteen number of freshwater lakes. It has half of the world's perched lakes formed due to rainwater filling the depressions in dunes. The dunes of Fraser Island are known to be the longest and most complete age sequence of coastal dune systems in the world. This is now a well known world-class tourist attraction, where travellers escape here to enjoy the diverse beauty that it has to offer.
6. Over 80% Of The Animals Are Unique To Australia
You'd be lying if you said you didn't fall in love with the kangaroos and koalas of Australia. And these are just two of the 80% of animals that can only be found in Australia. More than 80% of the animals in Australia are the most unique in the world. And the reason for this is when Australia was formed 30 million years ago, changes in land formation and climate led to the development of unique flora and fauna that can just be found in this continent, nowhere else in the world. So if you want to witness Australian animals like kangaroos, wombats, koala, platypus, blue-ringed octopus, then you have to visit Australia.
Also read: Koalas Are Finally Returning To The Wild After The Ravaging Australian Bushfires
7. Australia Has Its Own Version Of The Northern Lights
If Norway has Northern Lights, then Australia has Southern Lights. The Aurora Australis also known as Southern Lights is your chance to experience nature's magnificent light phenomenon at Down Under. The only difference between the Northern (Aurora Borealis) and Southern Lights (Aurora Australis) is that one occurs in the north pole and other in the south. So it's really potato, poh-tato. Tasmania is the best place to witness Australia's Southern Lights.Head to Bruny Island, Satellite Island, Cradle Mountain and Bathurst Harbour in Tasmania for the gorgeous low-light conditions which you need to spot the breathtaking natural light show.
Also read: Escape To Australia With These Five Hit Movies!
8. It Would Take 27 Years To Cover All Of Australia's Beaches, If  You Visited A New One Daily
If you are a beach baby and your itineraries revolve around that, then you'd be excited to know that the gorgeous country is home to over 10,000 beaches. However, you won't be able to cover all of them in one trip; because if you were to visit every beach then it would take you 27 years to visit all of them! Here's some more interesting trivia for you. No part of Australia is over 1000km from the shore. So, you are never too far away from the sun, sand and the sea. A trip to Whitehaven Beach in Queensland, Cable Beach in Western Australia and Wineglass Bay in Tasmania, is a must.
To give you that final nudge, here are a few ways to help you plan your trip to Australia, and make the most of it, once the lockdown reopens.