When not planning his next big idea, this trek enthusiast travels to feed his soul.  Ameya Kolambekar's highly active Instagram feed fills us with wanderlust – 90% of which includes solo travel. We could not help but marvel at his recent photos from Morocco. 
We spoke to him to find out where does this strong desire to travel comes from?
What are you passionate about?
Travel undoubtedly features right up at the top. Football and history can also be quite captivating too!
When did you realise that you love travelling?
I, unfortunately, don't have a life changing incident or a eureka moment to narrate, as to why/where it all began. There perhaps always was an inclination to explore but a 2-month business program in Copenhagen, Denmark probably made me realise how many little adventures await in places unseen. Three working years in Dubai only made it easier.
How often do you travel?
I've spent most of the last 10 years working in corporate jobs. So it's not always easy to get out.  But I'd be quite disappointed if I haven't made at least 4 trips in a year.  And rarely has that ever happened. Sabbaticals have helped a great deal to do longer trips!
Tell me about your last trip… what was it like?
15 days in Morocco in January 2017. Got my visa 12 hours before flying out, so the lack of any planning or research meant, everything was a surprise. And boy, it was a pleasant one! I went with an expectation of Medinas, old buildings & sprawling markets. Came back after witnessing all that, along with beautiful beaches, snow-clad mountains, green savannahs and the Saharan outback of course. A small country has so much to offer. And really warm people of course.
Where all have you been?
34 countries, if I've to put a number to it. A lot of Asia, Middle East and Europe, I'd say. Every country in different capacities of course; from only a day halt in Paris to month-long excursions in some very remote parts of China or the fascinating cities of eastern Europe. My travel map in India is probably not as well coloured but winter treks in the Himalayas & backwaters of Kerala are the most recent two. And of course, who hasn't been to the Taj Mahal?
Why solo?
Why not? There's nothing more immersive than being, a stranger in a strange land. It makes you more independent, receptive, self-aware and creates the most opportune situations to befriend the fabulous people around you! It's also what I call as 'zero-liability' travel. You only do what you want, when you want!  Making it also the most flexible way to travel.
When was the first time you travelled solo? At what age?
23, I think. And there's a funny story to it. I was to travel to Turkey with a friend but he ran into some temporary cop trouble and was behind the bars for a bit. I didn't cancel my trip and what a good decision it turned out to be!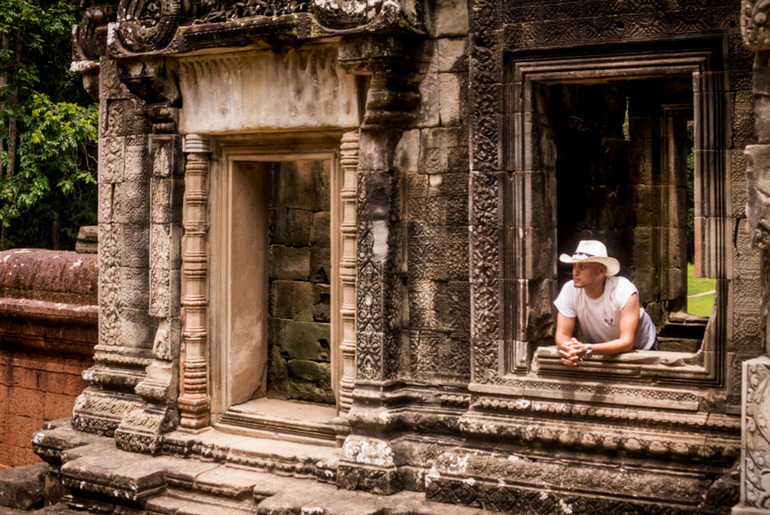 Were there any apprehensions?
None. There was only excitement! The apprehensions end when you get your office leaves approved 🙂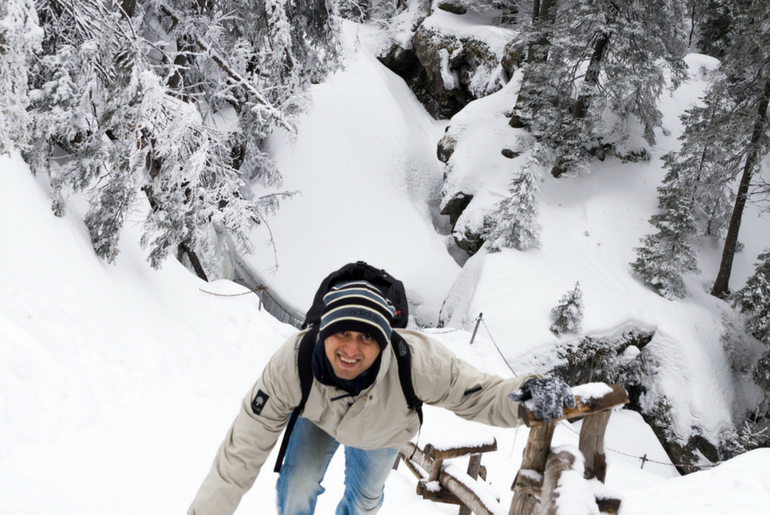 Did you miss having a company? Or did you miss home?
I sure do. There's always that odd dinner, which you wish you weren't eating alone. Solo travel has its deterrents too. You get to try less of different food, getting photos ain't always easy, hiring a car/cab is awfully expensive for only 1 person or walking down that lonely alley at night is always better with company. But the thrill of overcoming all that, is perhaps why we do it.  If I miss home/city – never! People – yes.
Do you make a lot of friends while travelling? Have you been in touch with them?
I do! And this is probably one of the highlights of solo travelling too; the amazing connections you make on the way and I've been lucky to have made as many. Couchsurfing is a very notable mention on this subject! So many times, I've ended up meeting the same people again in different parts of the world. One of the most telling stories, of course, is how I once started a working business with someone I hosted and travelled with. An Indo-European startup!
High point/best moment of your trip
It'd be impossible to pick out THE moment of a trip cos there'd be a myriad of them! From experiences to just simply stunning landscapes; so I'll go with the one, which has stayed with me, literally! I stayed with a girl in China, who had some amazing tattoos on her. Inspired, I woke up next morning and got a Compass inked on my nape! Well, one memory, which ain't going away you see 🙂
Was there a low point or a bad experience?
Bad experiences make great stories. Spent some time in a lock up in Bahrain, got picked up by cops in Austria for hitchhiking illegally, got dangerously lost in jungles of Cambodia at night etc. But they were all a result of my wrongdoing or stupidity so they aren't bad at all.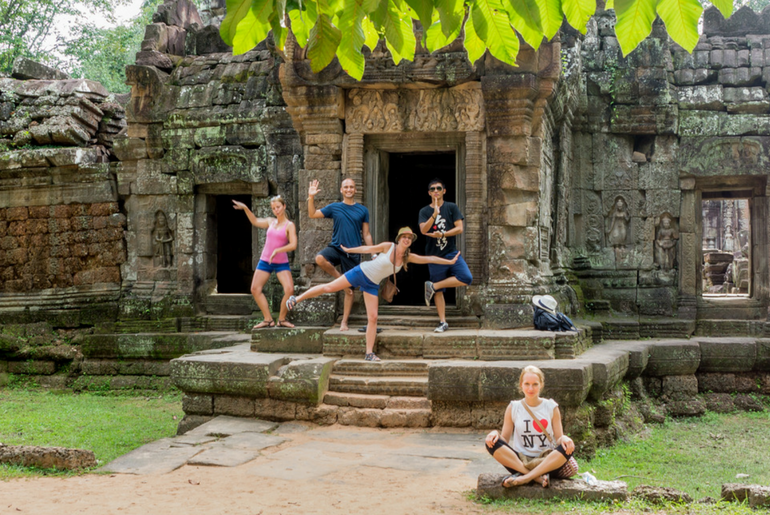 Did you worry about your safety?
Sometimes you do, and it's important that you do. And most of it is not about your own safety but the valuables you carry. Rarely have I ever been in a situation where I've feared for myself?
Ameya Kolambekar currently leads the marketing team at Bill Bachao – an Online Bill Recharge & Payment mobile app.
Did he inspire you to go solo? Let me know in the comments!
LIKE Curly Tales on Facebook | Instagram | Twitter
You can subscribe to our newsletters.