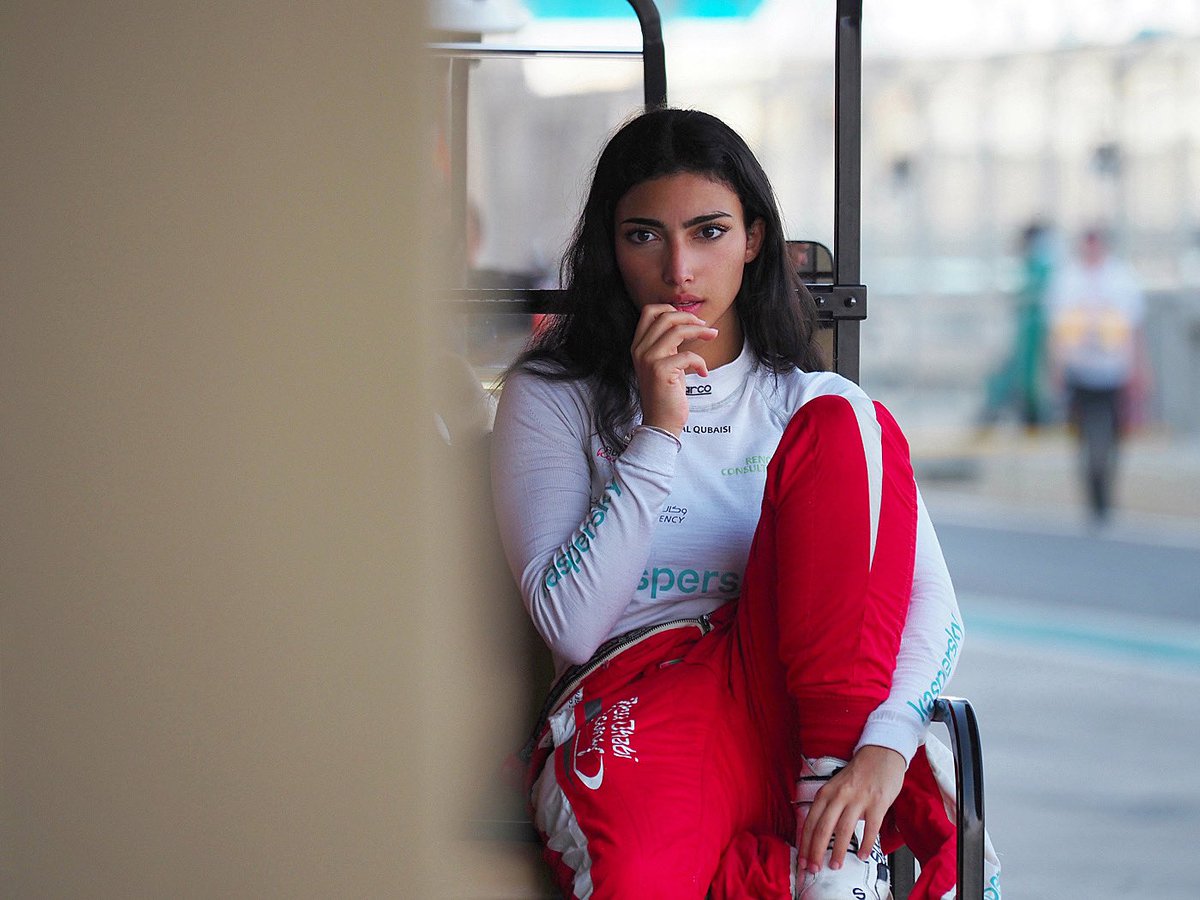 Emirati women are no strangers in sports anymore! While Areej Al Hammadi broke the Guinness Record, making the world sit up and take note, Amna Al Qubaisi became the first Arab woman to compete in Formula 4. Well, getting here was certainly not an easy journey for these women.
Vatika and Curly Tales team up to launch the Vatika Voices- an initiative to shed light on women in GCC who have made the world sit up and take note. In a friendly chat with CT Dubai, Amna Al Qubaisi shares it all about her journey, passion for the sport and her future dreams.
Starting Young
Racing into the record books, Amna became the first Arab woman to compete in Formula 4. Well, the passion for the sport started when she was all of 14 years old. We asked her what made her so driven and passionate about driving and she instantly replied – 'My father'. Aman's father Khaled Al Qubaisi was her first inspiration when it came to racing. Khaled was also the first Emirati driver to compete in the legendary 24 hours of Le Mans. Her younger sister Hamda, 15, is also a racer – she's a rising karting star in the UAE who has already achieved 13 podiums.
Belonging from a family of racers, its no surprise that Amna developed a passion for the sport and wanted to go ahead and try it. The young lady has been tirelessly wheeling around tracks for eight years now.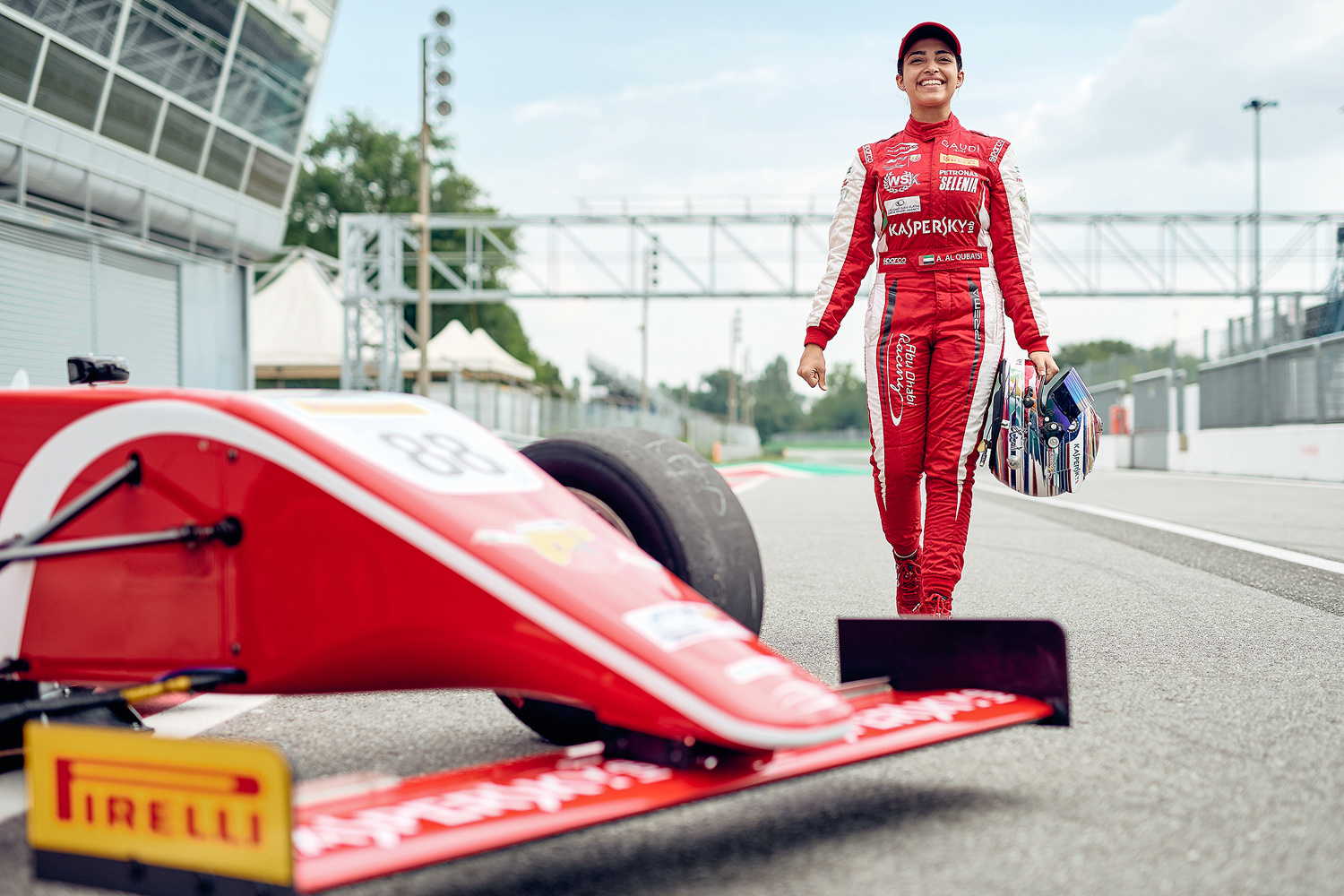 However, nothing comes easy and so was the case for Amna. When she started off, things we were hard, she recalls. Racing requires commitment and Amna was lucky to be backed by her family. Amna's parents were supportive of her driving career. Her dad would give her advice and tips, while her mom accompanied her to watch races.
"My family was very supportive they even came during my practice sessions especially my father he was giving me tips and advice. I never went through it I've received a lot of support from everyone that pushed me to persist in what was perceived as a male dominated sport".
Carving Her Niche In A Male-Dominated Industry
While being the first Arab racer is an incredible achievement, Amna did not have it easy. Competing as a woman in a male-dominated arena does come with its challenges, Amna says. As a woman, Amna always had to push harder to be within the pace and prove her worth. She has also been pushed off races a couple of times because most male drivers don't like being overtaken by a girl. However, Amna fought through with grit and won respect on the track.
Apart from being the first Emirati female racing driver, Amna added yet another feather to her cap. On the 16th of December, 2018, Amna became the first Middle Eastern woman to take part in a motorsport test program for Formula E- the world's top electric car racing series. Amna drove for the Envision Racing team in Riyadh. The race was being held for the first time in Saudi and Amna was honored to be a part of it.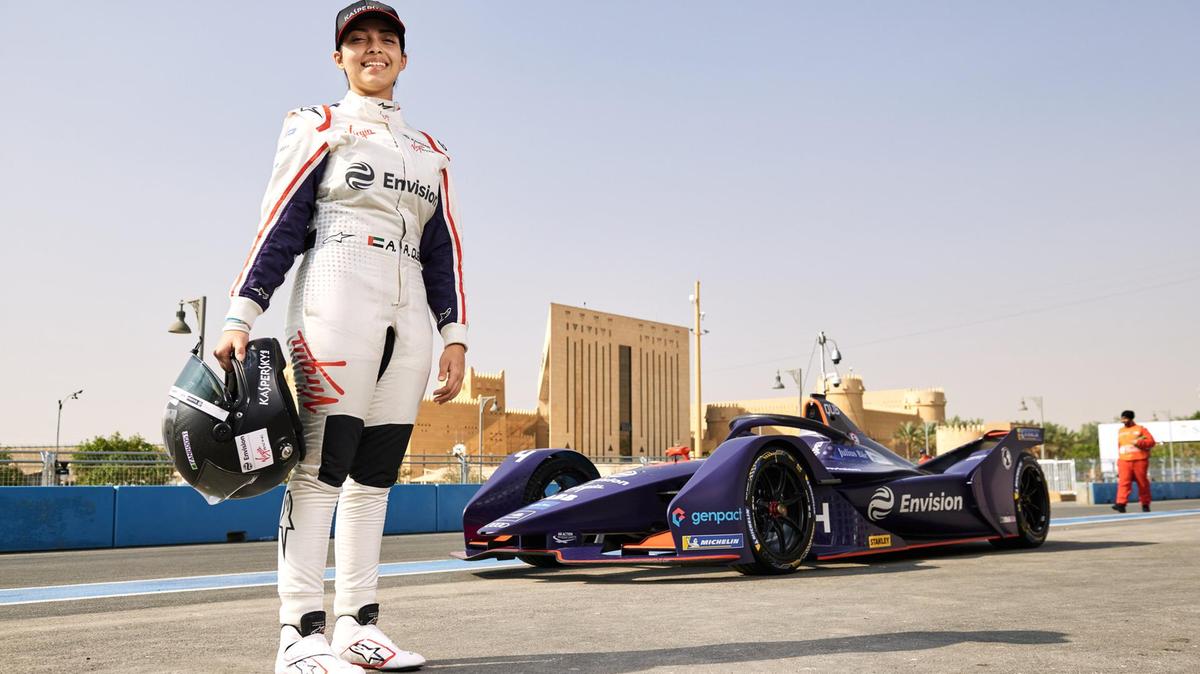 It was an absolute honor and for sure something I was happy about after the lift of driving ban for women in Saudi Arabia. I was hugely welcomed especially the team they were extremely nice to me and gave me the huge opportunity to drive.
And the laurels don't stop there! Aman is also the first Arab female winner in the single seater category at the Abu Dhabi Grand Prix. This was a particularly emotional win for her, as it was a time when she was criticized a lot for driving and not being capable to win. And, this win proved everyone wrong!
I celebrated by being with friends and family we went to my favorite restaurant and got cake.
While all the trophies and fame does bring in a lot of happiness, it is indeed difficult to keep up with the constant pressure of winning and acing any sport. And it's no different for Amna. There have been times when the racer has been under immense pressure, which in turn led her to push over her limit. However, it lead her to crash a lot. It was after this that Amna learnt how to not let people's pressure get to her.
Future Aspirations, Dreams And Goals
Talking about her future ambitions- like for every racer, Formula 1 is Amna's ultimate dream. That said, the Emirati racer also hopes to encourage more Arab drivers to participate in the motor sport. She signs
Advice To Young Women
An inspiration for many young women out there, Amna advices youngsters to be persistent and not let others perceptions get to you. You don't have to prove to anyone anything, you're in it for you just enjoy every moment of it.