Under 

140

 Characters
Aqua Fun is Middle East's first & biggest inflatable park with the world's longest & highest inflatable water slide designed in the shape of Dubai's official logo with yacht slides, swings, blockades, bumps and a lot more!
What Is It?
Founded by Ahmad Ben Chaibah, a local Emirati who started the venture many years ago, AquaFun started off as a project to showcase his love for Dubai by setting a world record with his creation. It was specifically designed in Dubai's distinct calligraphy as a tribute to the city's creativity, innovation, and dedication to its people.
Also read: Longest Zipline – Ras Al Khaimah In Dubai, Is Offering Night Rides Now
Located at The Beach, opposite Jumeirah Beach Residence (JBR) opened its door to the public on September 1, 2017 and was an immediate hit and stayed the talk of the town for a while. October is said to be the best time to visit Aqua Fun, however, they pull crowds in great number daily since its opening.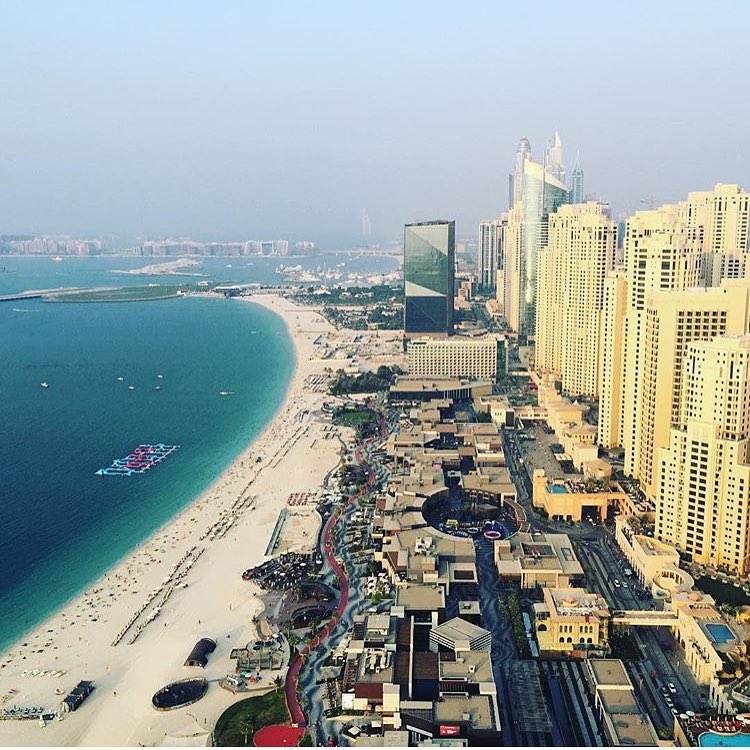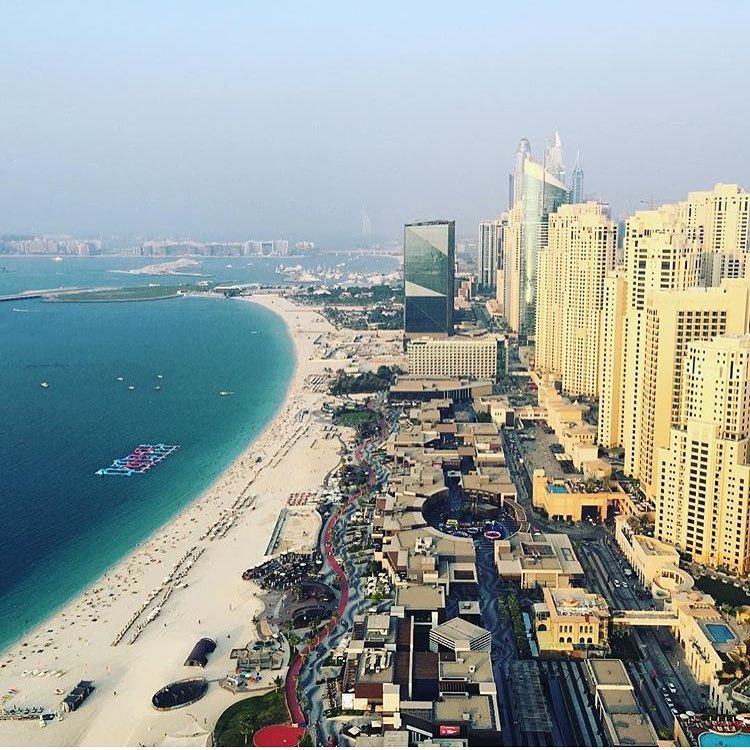 They cater to different audiences as well. Whether it's a corporate event, a birthday party, a school trip or just individual or family attendees, they have something unique for each and every crowd. It is open to all 5 years and above and in order to ensure safety and a good time for everyone at the park, they do not allow more than 350 people per hour.
What's In It?
Built-in 2700 square meters, this park features an inflatable obstacle course, slides, wiggle bridges, ramps, monkey bars, blockades, bumps, curves, and towers promising an adventure for thrill seekers in Dubai. An hour on the park can burn around 800 calories, he says.
Also read: This Landmark In Dubai Lets You Visit The Past, Present & Future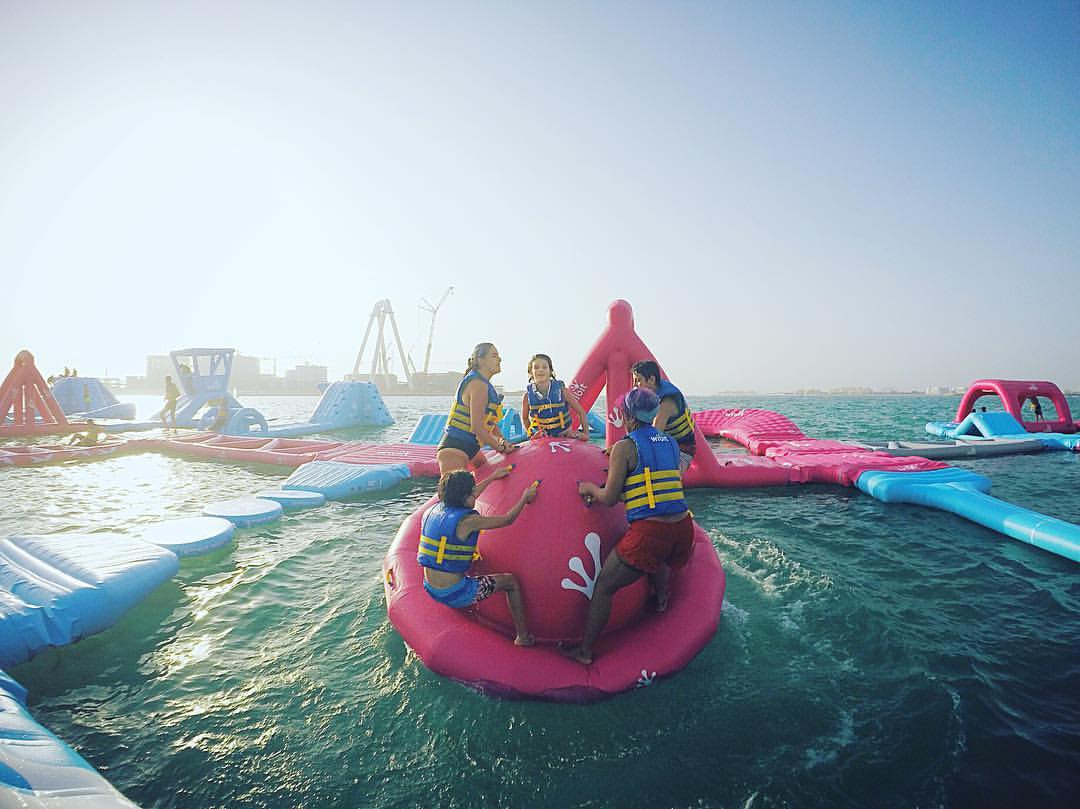 Before entering, attendees sign a waiver and are compulsorily asked to pull on the life jackets provided. Though there are 8 lifeguards on call at any given point of time, life jackets are strongly recommended for safe fun.
Also, once you enter the park, you can play for as long as you want and the ticket expires only once you go back to the shore.
Deets 
Ticket Prices:
Adults over 12:  Dhs 150
Kids between 5 -12: Dhs 120
Per Person for a group of 4 or more: Dhs 110
Timings: Monday -Sunday ( 9 am – 6 pm )
Address: The Beach, opposite of JBR
You can also subscribe to our newsletters