Internationally acclaimed Indian chef, filmmaker, and humanitarian, Vikas Khanna, returns to Dubai to host a spectacular dining experience at his award-winning restaurant, Kinara by Vikas Khanna, at JA Lake View at JA The Resort. The lavish feast will happen on 11 June, giving foodies the opportunity to bite into delectable dishes by the internationally acclaimed chef Vikas Khanna.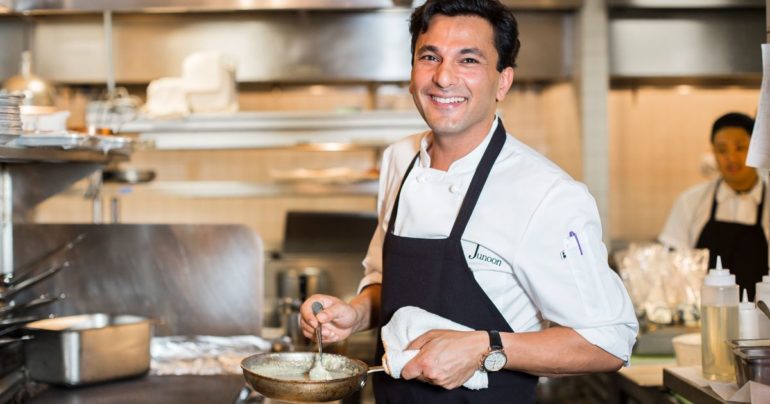 What Can Foodies Expect?
Diners will have the unique opportunity to 'Dine with Chef Vikas Khanna' as he whips out an exquisite six course menu bursting with flavors. The dishes are inspired from the flavors of India and South Asia, and is sure to take you on an authentic culinary adventure, with a modern twist.
What's On The Menu?
Diners will be treated to a Pav Bhaji amuse bouche, consisting of bread pockets, vegetable mash and tomato dust, followed by four delectable chutneys– Kashmiri apple and raisin relish, Konkani pineapple and fennel seeds pickle, green chilli and peppers, and pickled shallots and beetroot.
The journey continues with dishes served in a sharing concept and an extensive selection of vegetarian choices. Starters include Tandoori Lemon Prawns, served with avocado mint sauce, fennel-lemon dust and radish, creamy Saag Paneer featuring cottage cheese, leafy greens parmesan papad and Murgh Ghee Roast, spicy braised chicken, yoghurt mustard seeds and curry leaves.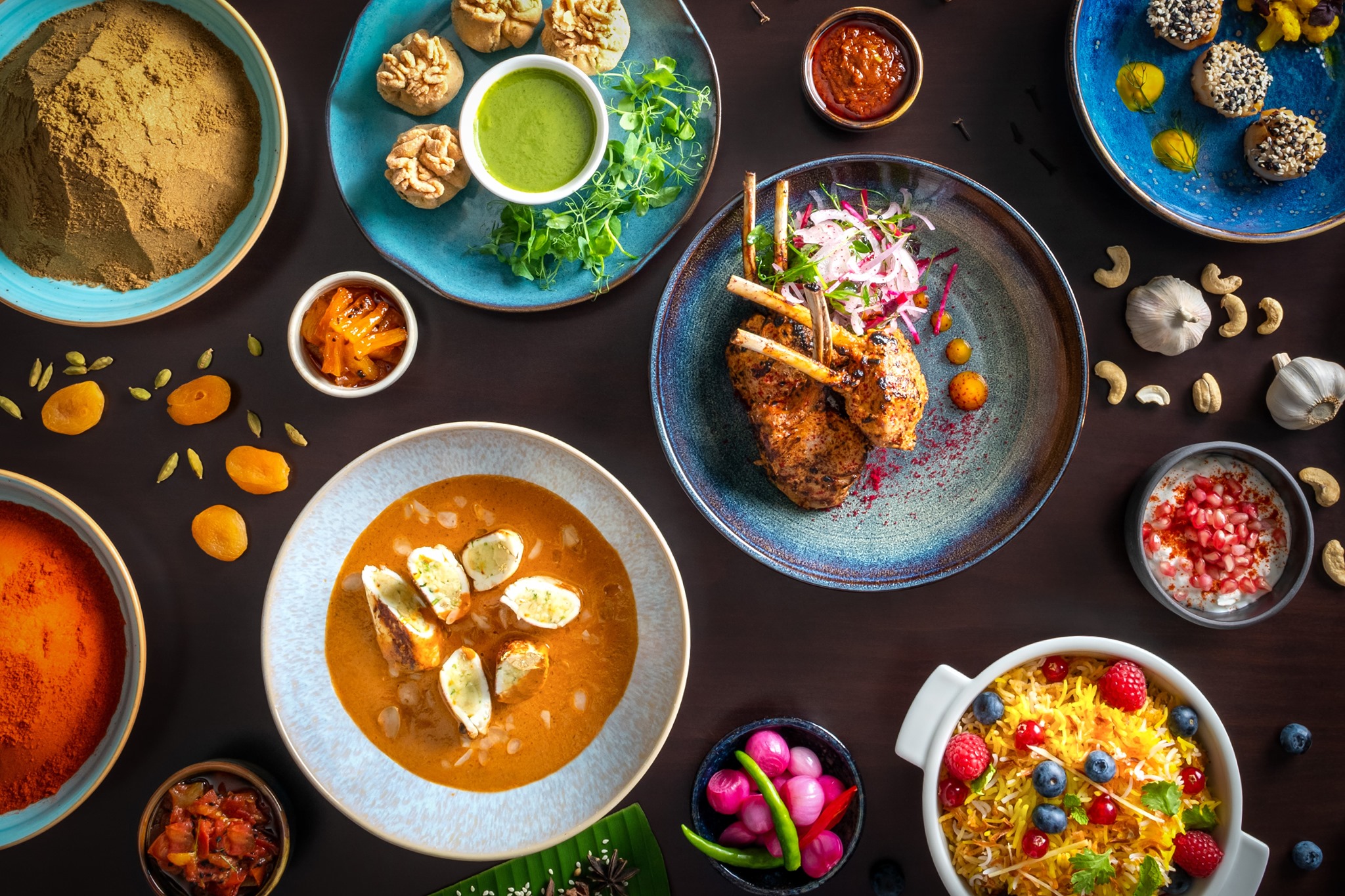 As for the mains, you can expect Chaapein, succulent tandoori lamb chops, sweet potato mash and a fennel salad and fragrant Navaratna, made up of roasted baby vegetables, a tomato gravy and torched onion. And lastly, Soya Sago is the perfect dish to end the evening on a sweet note. The dessert is made of tapioca, soya milk, compressed melons, and chia seed crisps.
The tasting menu is priced at AED 450 per person, and includes selected beverages.
Chef Vikas Khanna Opens India's First Culinary Art Museum
Would you too agree if we say India is a land of museums? If you explore, you will find different types of museums all across the country – for instance, Indian Museum and Nehru Children's Museum in Kolkata, National Museum and Art Museum in Delhi, War Museum in Jaisalmer and more. It won't be an exaggeration to say that we have a dedicated museum for almost every walk of life. Did you know India has its own culinary museum too? Yes, you heard us. Celebrity chef Vikas Khanna, in 2018, inaugurated India's first culinary art museum in Manipal. Alumni at Welcome group Graduate School of Hotel Administration in Manipal, Chef Vikas thought "there couldn't be a better home for this museum than" his "beloved college". The museum also entered the Limca Book of Records. Khanna took to Instagram to pen his heartfelt thoughts behind the museum.
View this post on Instagram
Deets
Where: Kinara by Vikas Khanna, JA Lake View Hotel, JA The Resort
When: Friday 11th June
Time: 6:30pm-11:00pm
Price: AED 450 per person, six-course tasting menu, inclusive of selected beverages