The island of Bali in Indonesia is planning to welcome visitors all over again. At present, all Indonesian borders are closed except for citizens, family members and diplomats. But the Governor of Bali, I Wayan Koster, has announced that the island will be officially allowing international tourists from September 11, 2020. The Bali Governor has signed a Decree on the 'New Era of Life Order Protocol' which monitors the reopening of the Bali economy. A mass prayer was conducted at Besakih Hindu temple at Bali's Karangasem town on July 5, seeking blessings from the almighty for reopening the island. Thousands of people attended the prayer ceremony.
Bali To Welcome International Tourists From September 11
Bali will be reopening in three phases with 'strict health protocols' in place. From July 9, few businesses like fishing, finance and health services, will be allowed to operate. Tourism activities will begin in the second phase, on July 31, only for Indonesians. The third and final phase will start from September 11, when the island will allow entry of international tourists as well. Meanwhile, did you know that you might soon cruise from Mumbai to Bali with stopovers at Goa, Kochi and Andaman?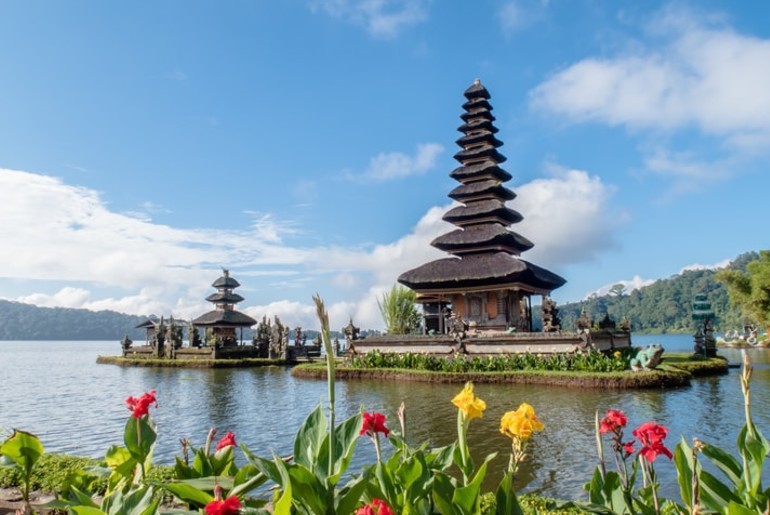 Thousands Attend Mass Prayer In Bali
Bali has a population of about 4.2 million. However, it has reported only around 1900 coronavirus cases with 23 deaths. This is much lesser as compared to about 64,958 cases in the whole of Indonesia with nearly 3241 deaths. Also, Bali will be one of the first Indonesian islands to reopen for the tourists. The government might allow a few more islands in the country to partially open up, depending on the number of coronavirus cases. On the occasion of reopening the Indonesian island for tourists, a mass prayer was conducted at the at Besakih Hindu temple at Bali's Karangasem town on July 5. Thousands of people attended this prayer ceremony while wearing masks to reduce the risk of coronavirus.
Also Read: 5 Best Beach Cams From Around The World
The Balinese economy depends largely on tourism and it has faced major losses due to the pandemic. The rate of occupancy in popular hotels in Bali has dropped from nearly 62.55 per cent in December 2019 to only 51.56 per cent in May 2020, as per Bali statistics bureau data. The Yogyakarta and the Riau Islands province will be the first destinations of open up in Bali, once travel resumes.
Bali Has Been On The Bucket List Of Travellers
The tropical holiday island, Bali has been on the bucket list of almost every travel buff due to its breathtaking beauty. From rugged mountains, stunning coastlines, sprawling rice terraces, coral reefs and waterfalls to volcanic hillsides, unique temples and exotic cuisine, Bali has everything that can satiate every bit of a traveller's soul. Many people who have visited Bali once, went back to the place for a second time. Apart from the scenic beauty, Bali is also famous among scuba divers and surfers. Also, here's an 8-day itinerary to visit Bali 
Also Read: I Went On A 5-Day Trip To Bali Under ₹15,000 Including Meals, Transfers And Sightseeing
If you're planning to explore Bali after all this is over, you need to start making your plans right away. There's a lot to explore on this island, be it the sunrise and sunset points, the coral reefs of Tulamben, the beach of Seminyak, or the mountains of Kintamani, the list can be really long! On that note, allow us to take y'all on a virtual tour to Bali from the comfy of your home.