Aaah Bali! That mythical land known for its stunning landscape, cheap deals, great food, amazing beaches and its proximity to India. Bali is that beautiful land in Indonesia that is perfect for every kind of vacation. It's great to go with your family, your gang of friends, a romantic escapade with your partner, an anniversary celebration or even a solo trip. Bali welcomes everybody with open arms and does not differentiate. the only thing she guarantees is a good time, on a budget!
My name is Natasha Monteiro and I visited Bali last year with my 2 best friends and my husband. So we were a gang of 3 girls and my poor husband was the only guy on this trip. Not that he was complaining. We visited this gorgeous land of sunshine and waves, rice fields and rainbows for 8 days and this is how our trip panned out!
Also read: Head To Uluwatu In Bali For A Relaxing Experience
 Best Time To Visit Bali
The best thing about Bali is that it really is a good year-round destination. Of course, there are a few months that are better than others, so I would say that April to October is probably the best time to visit Bali. The humidity is at its lowest, there's plenty of sunshine and very little rain. My gang and I travelled to Bali from 30th June – 7th July, last year. The timing was perfect and here's our 7 day, day by day itinerary to this beautiful land.
Also read: Bali Or Phuket? Which Is The Better Honeymoon Destination For Indians?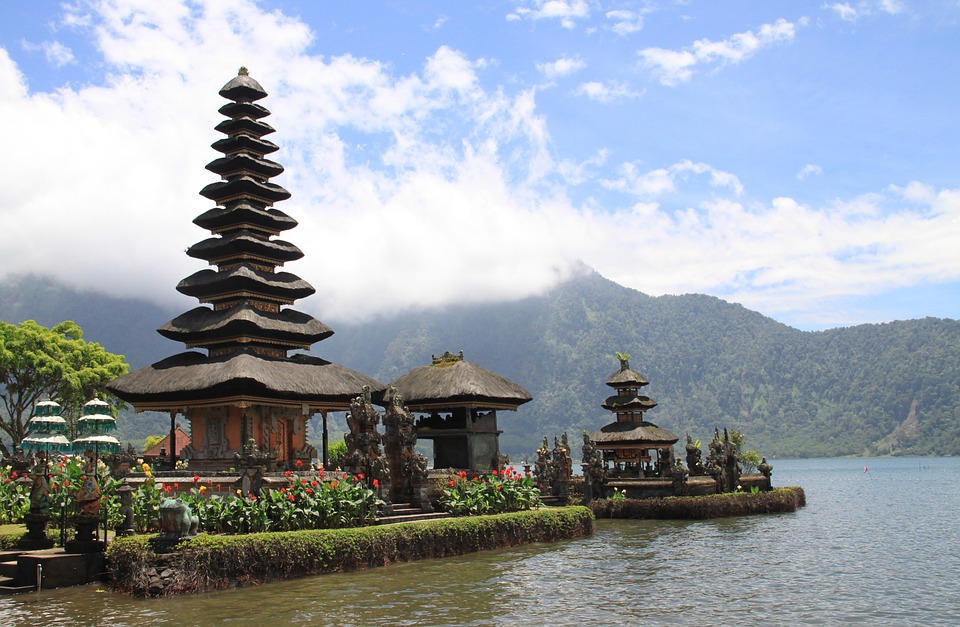 Day 1:
Fly from Mumbai – Singapore – Denpasar
Buy Local SIM Cards
Stay Overnight & Explore Legian Street, Kuta
My friends and I flew out from Terminal 2 – Chhatrapati Shivaji International Airport in Mumbai to Singapore Changi Airport, from where we took a connecting flight to the Nagurah Rai Airport in Denpasar, Indonesia. The flight from Mumbai to Singapore was about 5 hours and 40 minutes. We had about a 1.5 hour layover at Singapore, and the flight from Singapore to Denpasar was about 2 hours, 25 minutes. However, our connecting flight got a bit delayed and we ended up having a 4 hour layover at Changi, Singapore. Not that we were complaining! Changi is indeed a wonder, what with it winning the accolade of World's Best Airport and having World's Tallest Indoor Waterfall. There's also a sunflower garden, a butterfly garden, a free cinema and lots more! Our flight tickets (return journey included) costed us ₹18,000 per head.
While we were originally supposed to land in Denpasar at 1.15pm and head straight to Gili Trawangan, our flight delay made us miss our boat and we had no choice but to spend the night in Denpasar itself. So once we landed in Denpasar, the first thing we did was to get local Sim cards. There are plenty of operators at the airport itself and getting a SIM card is quite convenient. Make sure you check out more than one operator, so you can get the best plan. Once we got our SIM cards, we decided to book our stay on the spot for the night and settled for a cosy hotel in Kuta. It wasn't fancy at all, but it did serve the purpose since we were only staying for a night. The room cost us just about ₹300 and it included a double bed, a hot shower and air conditioning. It was super cheap and cosy and although my friends and I were skeptical initially considering the rate, it turned out to be quite the bargain.
Also read: How Cheap Is Bali?
Once we settled in, we decided to go out and explore Legian street in Kuta, which is extremely popular for its wide variety of shops, bars, hotels & pubs. Go shopping or partying or you can do both, because there's loads to do there. We couldn't go partying because we were quite exhausted, but if you're up to it, definitely explore Kuta and pick up some memorabilia too.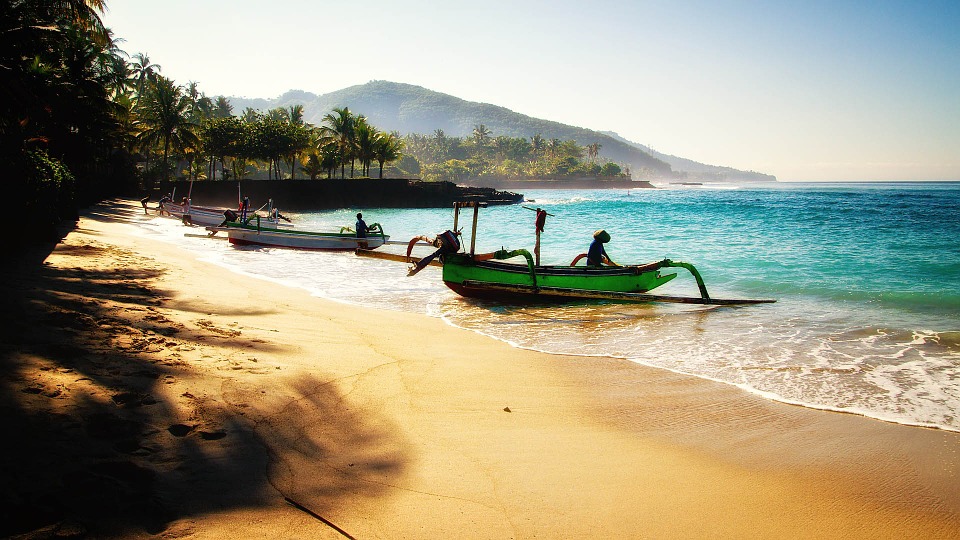 Day 2:
Travel from Kuta To Padang Bai Harbor
Boat ride from Padang Bai Harbor To Gili Trawangan
Explore Gili T
We started day 2 bright and early and hired a bus to take us from Kuta to Padang Bai Harbor. The vibe at the harbor is absolutely wonderful, with people ready to vacay in the sun, and get going. Currently, there is only 1 ferry company that transports people from connects Bali to Gili Islands, called the Bluewater Express. There are only limited operations, so make sure you book in advance. It takes about 1 hour, 15 minutes to get from Bali to Gili T. The boat ride itself is absolutely gorgeous and if you don't mind a bit of sunshine, you can head to the top of the boat and take in some fresh air and the blue waters. Tickets cost between IDR 400000 – IDR 650000 ( ₹2000 – ₹ 3,200 approx) for non locals.
Gili Trawangan is known as the party island of Bali. The beauty about this island is that there are no vehicles allowed at all. So the only way to get around is by foot, cycle or horse.You'll find loads of Indians and fit foreigners who've come to party, eat & explore the marine life. As soon as we landed at Gili T, we walked our way to our hotel, which cost us about ₹2000 for 2 per night. It had a swimming pool, an in house bar and air conditioned rooms.
We spent our first day on Gili T, just walking around and exploring the island on foot. We stopped at a range of cutesy shops and found ourselves a cosy spot to watch the sunset. In the evening, we got party ready and took part in an insane bar hop across Gili T. At about 1am, we settled down for a live music session with some locals and it was absolutely wonderful.
Day 3:
Scuba Diving at Gili T
Exploring the Water Swings At Sunset
One of the highlights of Gili T, has to be its rich marine life and the range of water sports you can indulge in. From snorkeling to scuba diving, Gili T is a beach lover's paradise. While my friends chickened out, I decided to indulge in a scuba experience. Now, I have to tell you that I've been scuba diving in Andamans, Sri Lanka, Hawaii and Malaysia – But Gili T was by far my best ever scuba diving experience. I have never felt more one with the ocean. I went with Dive Central Gili who paired me up with a group of Britishers who were all experienced divers and had certification. I was the only beginner and had my own instructor with me. While I wasn't allowed to go as deep as the rest of the team, the experience I had was amazing. I saw sea turtles, Clown fish, 2 nursing sharks, and a range of fish, sea weed, and coral that I'd never seen before. I would highly recommend scuba diving at Gili Trawangan. My dive cost me IDR 540,000 ( ₹2, 730 approx), which is way cheaper than most places, for a far better experience.
I spent most of my morning on the dive and we settled for a cosy lunch in our hotel itself for the afternoon. Warning: Gili T can get extremely hot and humid and I'd strongly advise loads of sunscreen. We decided to try out the water swings in the evening. Gili T has spectacular sunsets and we had a range of water swings to choose from.
Later in the evening, we also rented cycles which cost about IDR 50,000 (₹240) per day and set out to explore the full island. Once again, we spent our night partying it up and living the high life. Warning: A lot of the locals offer something called 'mushroom juice'. It's a psychedelic drink, that's not entirely legal. While a lot of people consume it, please do take proper caution and ensure there is one person who is sane and taking care of the group and belongings.
Day 4:
Shopping At Gili T 
Travel Back from Gili T To Padang Bai Harbor
Rent a Car & head to Ubud
Check out Goa Gajah
Spend your morning shopping at Gili T. While the things here are slightly more expensive, we can guarantee you that you will not get the kind of exclusive stuff here, anywhere else in Bali. Definitely pick out a few trinkets. Once we were done shopping, we took a ferry back from Gili T to Padang Bai Harbor. I have to tell you that this was a ferry ride of a lifetime. It started raining heavily and the wind was crazy, which caused the boat to rock like crazy. We also had to anchor for about an hour because the sea was too rough for our ferry. What a memorable experience it was! My friends and I still talk & laugh about it.
Once we we were back at the harbour, we rented a car for IDR 3,00,000 (₹1,425) per day and drove down to Ubud. En route, we stopped at Goa Gajah. Also known as Elephant Cave, it served as a sanctuary and is quite an architectural beauty. Note: You aren't allowed to enter in shorts or skirts. You cannot expose your legs, so please ensure you wear full clothes or carry a scarf that you can use to cover your legs.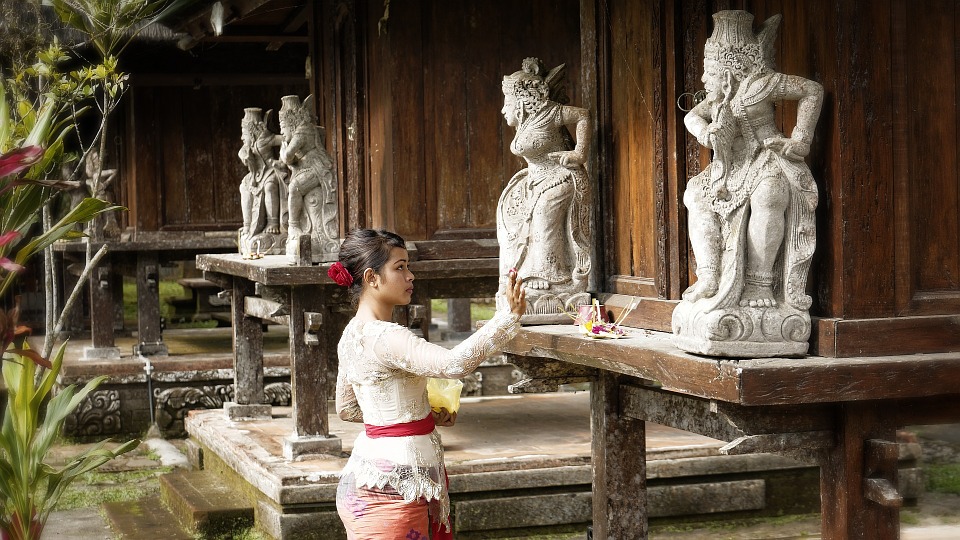 You can also stop at a multitude of spots on the way to Ubud, for the infamous swings that are absolutely insta worthy. We decided to skip it, because of the insanely long lines, but it's something you should definitely add to your bucket list.
From Goa Gajah, we drove to Ubud and I have to tell you that Ubud feels so different from the rest of Bali. The air is crisper, its definitely cooler and the rice terraces are a marvel to behold. Every stop is worth a photograph. Don't forget to try the Babi Guling (a pork dish) that Ubud is famous for.
Day 5:
Exploring Tanah Lot
Shopping At Tanah Lot
Get mesmerised by Tanah Lot – one of Bali's most important landmarks. Tanah Lot is an ancient Hindu temple
If you're the kind of person who loves to tick things off a bucket list, then my itinerary might seem a little slow to you. A lot of people spend about an hour just looking at Tanah Lot and leaving, My friends and I were so mesmerised by its beauty, that we spent about 4 hours, just walking around and exploring. We even bought beautiful wood carvings and T-shirts. Don't forget to try the coconut water here. It'll be bigger than your face and with so much water that it will take two people to finish it.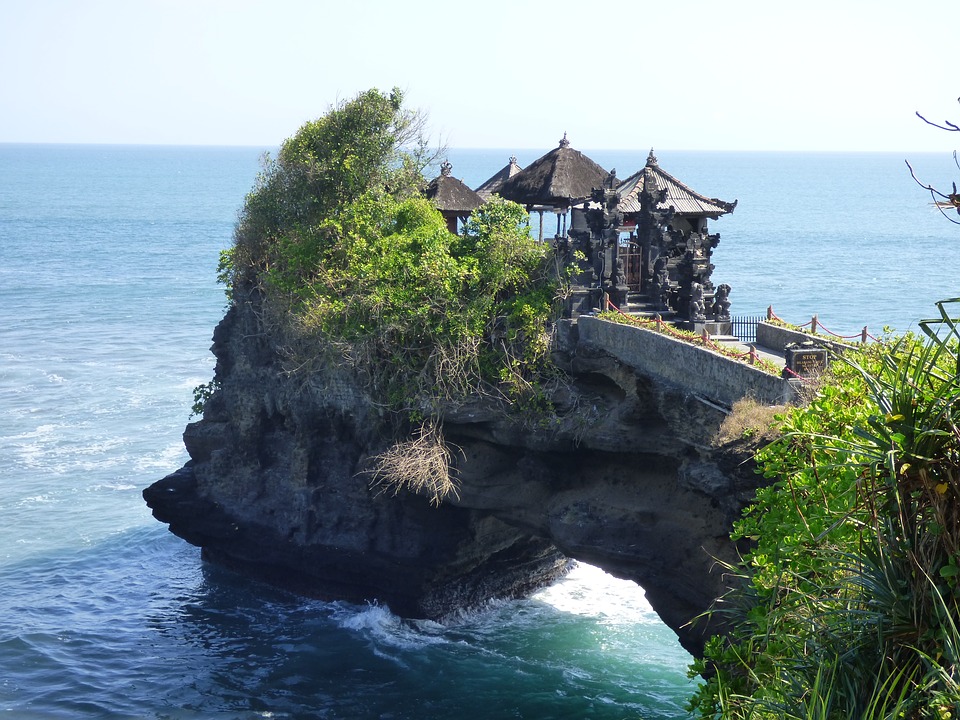 Also, side note: The Balinese people have a lot of phallic carvings – from bottle openers to just relics.
Day 6:
Drive Down To Canggu
Go Surfing
Party Into The Wee Hours
Canggu is that part of Bali that is relatively unexplored by Indians and has an insane party scene. Canguu is very frequented by Australians and also has the best waves for surfing. I did try to get a surf lesson, but unfortunately all the trainer slots were full and I could not manage one. I'd strongly recommend a surfing lesson if you can though. We reached Canguu only at about 2pm in the afternoon, and after a quick lunch checked into a beautiful hotel room overlooking the ocean. In the evening, we got party ready and headed out for a wild night that lasted up to 4am. We even danced on the beach!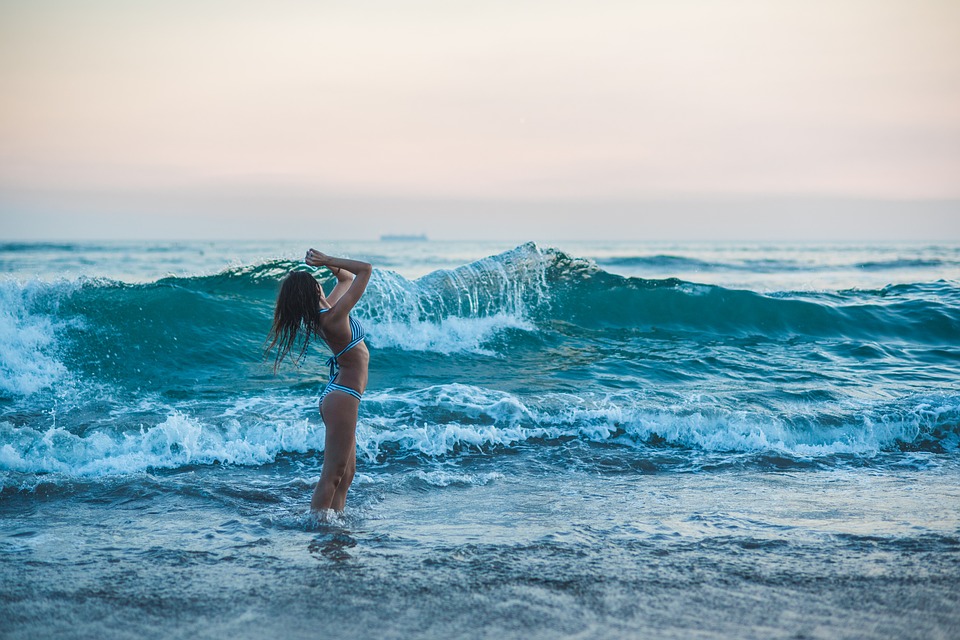 Day 7:
Spend The Day at Canggu Beach
Drive Back To Kuta
Shopping At Kuta
On our 7th day in Bali, we decided to take it easy and spent our day just roaming the lanes of Kuta, eating gelato, chilling in the water, enjoying our hotel pool and doing all the things that were quintessentially vacation-y. In the evening, we packed up and headed back to Kuta. En route, we stopped to buy the typical Bali bags and wood work. Each place in Bali has its own speciality, so make sure you take some time out for shopping everywhere. This time we decided to go check out the party scene, but very honestly we didn't enjoy it as much. Kuta attracts a lot of prostitutes, with a lot of men coming to pick up women. We felt slightly unsafe and decided to call it a night early.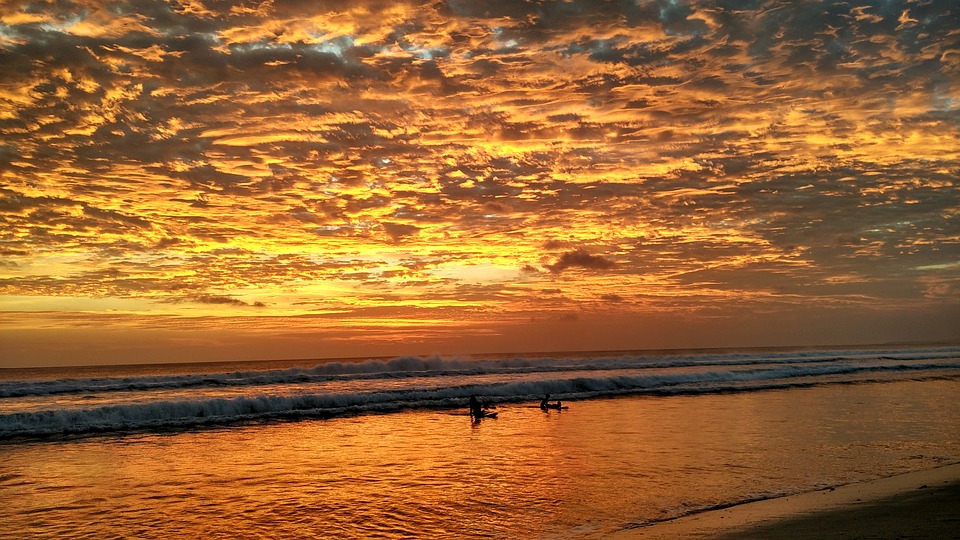 Day 8:
Breakfast At Sisterfields
Flight Back Home
One of the most famous spots in Bali is Sisterfields and you have to go nice and early to ensure you get a great spot. Despite reaching at 8am, we did have to wait in a 1 hour line, but it was totally worth it. The food at Sisterfields was absolutely drool worthy and my friends and I stuffed ourselves so much, we had to skip lunch. With one last amazing meal, we finally packed our bags and said adieu to the glorious Bali.
Things To Keep In Mind While Visiting Bali
The Balinese are very friendly and absolutely love Indians. They will keep singing Bollywood songs to you and call you Shah Rukh Khan and Preity Zinta. Please note that they aren't teasing or heckling, but are just being friendly.
You will have to buy a 3 pin plug as soon as you get to Bali. Their plug system is neither American, nor British
Their Gods are pretty similar to Hindu gods and they even worship Ganpati. However, they do stamp the offerings they give up to God and it is perfectly normal to do so in their culture.
There is no restriction on clothing in Bali, so you can dress as you please – except for visiting some shrines where you are expected to be modestly dressed
Bali has a lot of visiting Australians. In fact, some Australians have even made it to their 'Wanted' list.
Drug peddling is quite common in Bali, so beware of that
Pickpocketing is also quite common in certain areas of Bali, so do be vigilant
Sharpen your bargaining skills, because you'll have to haggle for almost everything!
Beware of monkeys!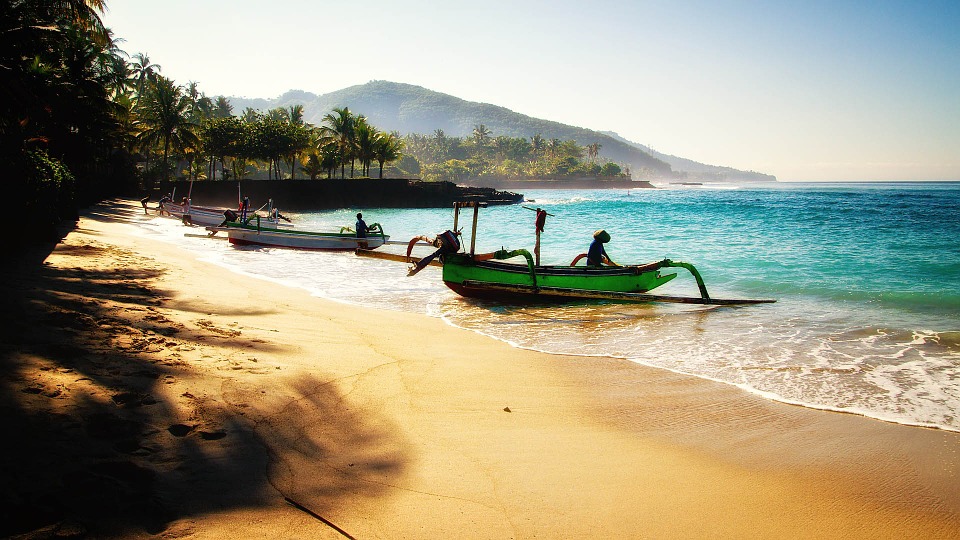 Visa & Immigration:
Indians travelling to Bali for tourism do not require a visa to stay up to 30 days. All you need is valid return tickets, passport and sufficient funds for expenses during your stay in Bali. Visitor planning to spend more than 60 days in Bali must apply for Visa on Arrival.
Currency:
1
Indian Rupee
equals 
197.82
Indonesian Rupiah.
Balinese currency is in ten thousands, lakhs and millions so it could get quite confusing, though it does make you feel like a millionaire. The Indian rupee is of higher value than the Balinese rupaiyah.
Well, that's it from me to help you plan your BEAUTIFUL Bali itinerary. If you do have any questions at all, feel free to reach out to me on my personal Insta account and ill be glad to help you out!