Sshhhhhh… Bangalore has a new speakeasy in town, and it's time to rejoice in joy ( but secretly ofcourse). Speakeasies are secret bars that were started in the USA during the Prohibition era when the sale and consumption of liquor were illegal. Disguised as neighbourhood cafes, soda shops, the basements of these establishments were used as secret bars. As customers were told to 'speak easy' ( quietly), police officers often found it hard to locate these secret underground bars. Speakeasies are quite the rage today. It's mysterious, adventurous and reminds of you the times gone by. Bangalore is home to a new speakeasy called 10 in Ashok Nagar. What's in store here? Read on to know more.
10 Speakeasy Has An Aura Of Mystery
Bangalore's most extravagant and alluring speakeasy, 10, has an aura of mystery. How mysterious is it? Well, for starters, the exact location remains a secret. All we can tell you is that you must visit The Paan Studio in Ashok Nagar. Tell the secret passcode to the stoic doorman in the Paan Studio, and he'd let you into a whole new world, where golden lights, jazz music and exquisite drinks set the mood for the evening. 10 will leave you gasping in awe the minute you set foot in.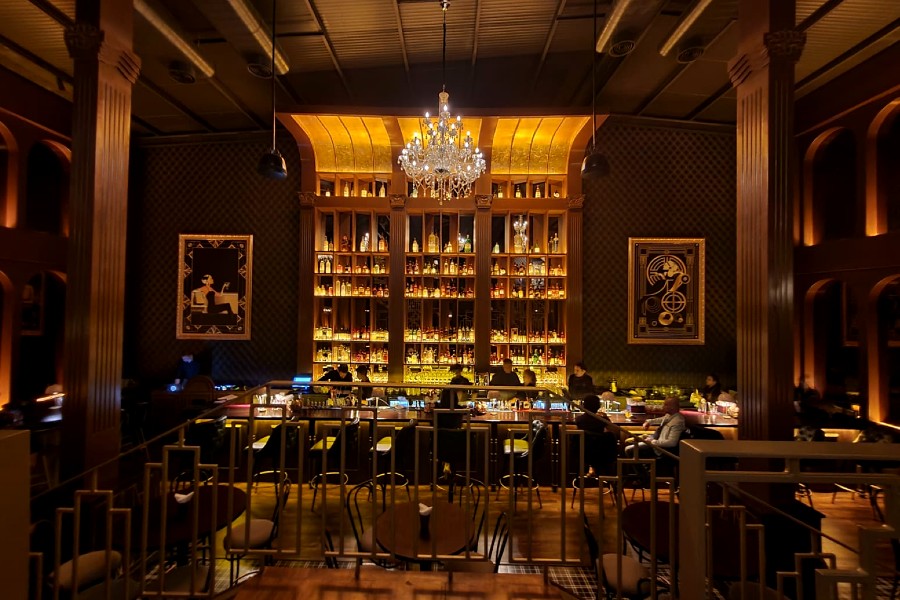 Also Read: Sanchez In Bangalore Will Transport You To The Lanes Of Mexico City With Its Delicious Menu
Great Gatsby Feels With Jazz Music, Large Chandeliers & Exclusivity
Large chandeliers adorn the high ceilings. Plush sofas, tungsten lights, floor to rooftop gold-lit bar and cute lamps will give you Great Gatsby feels. Unlike other bars in Bangalore, it's peppy jazz music that will keep you grooving for the night. The air is infused with exclusivity, luxury and ofcourse a slice of nostalgia. There are no large windows or an open roof that will remind you of the scene outside. Cut off from the rest of the world, away from the eyes of the public, you can enjoy your drinks and your vibe, in utter mystery.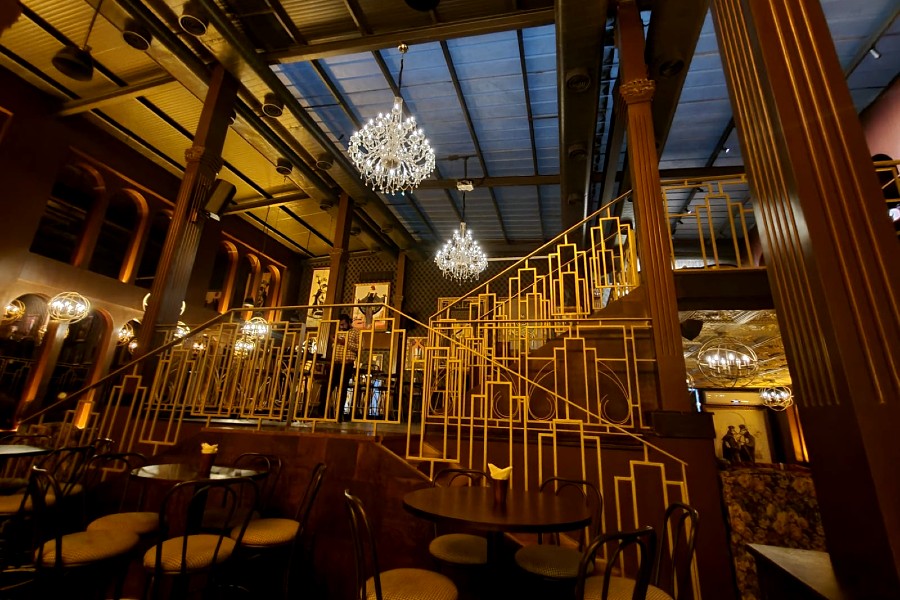 Also Read: Eat & Drink Your Popsicle Cocktails At This Swanky Resto-Bar In Bangalore
Cocktails Curated By India's Best Mixologist
What makes a bar worth a visit? It's the drinks ofcourse! And every speakeasy is known for serving some of the best drinks in the city. 10 is no different. India's finest mixologist, Yangdup Lama has specially curated the eclectic cocktails at 10 speakeasy. Fruity and strong, the cocktails pack a punch. Sit right at the extravagant bar, order the exquisite cocktails and watch the bartenders prepare your poison in style, like an artist painting a vibrant picture just for you. Passion fruit-infused, Passiontini with a vodka base, Yuzu Derby celebrating yuzu and gin and the orangey Buransh Margarita, will be your favourites for the evening.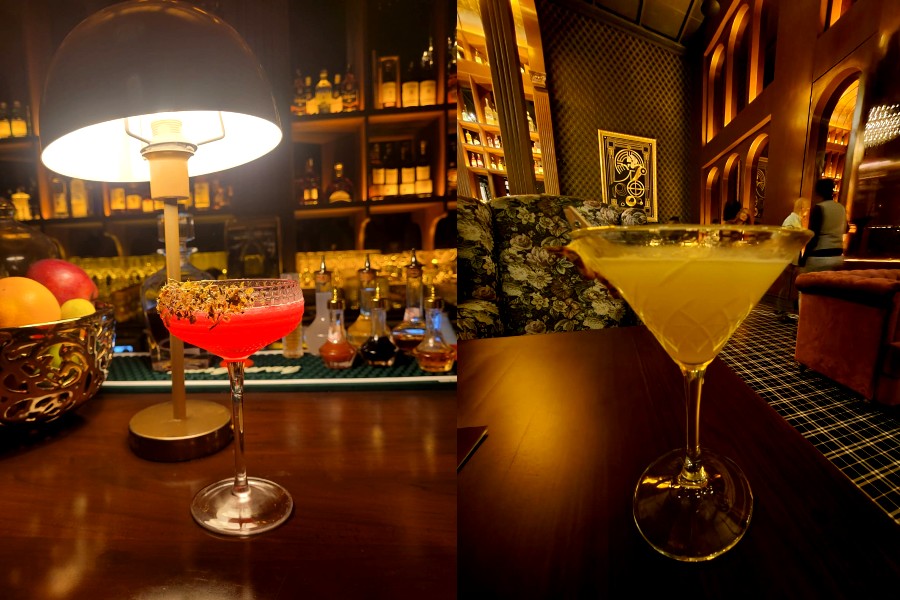 Also Read: Asia's Longest Bar Is In Mumbai With A 210-Feet Long Table
Food That Pairs Beautifully With Cocktails
Listen to foot-tapping jazz music as you gorge on Asian inspired dishes like Vegetarian California Roll and Spicy Tuna Roll.  The dishes go perfectly with the drinks. There's also Beetroot Hummus with Pita that adds earthiness to your palate. Just when you thought you are getting warmed up, let the Grilled Harissa Prawns and Chicken Wings with a Cambodian touch, leave you salivating for more. For mains, there's Asparagus and Tofu Poke Bowl, Chicken Kaprow Bowl and Fried Noodles with Cantonese Stir-Fried Vegetables, to name a few dishes.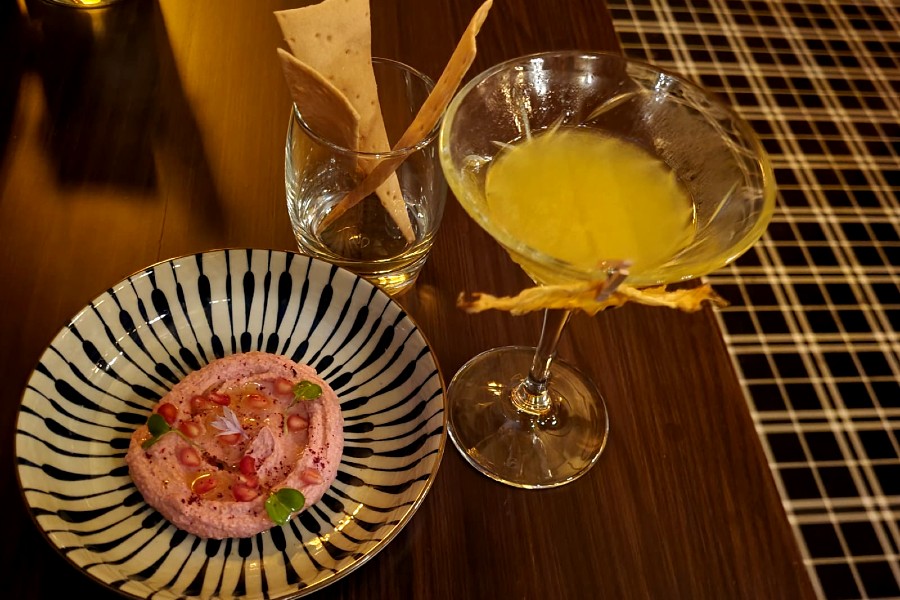 10 is not your regular Bangalore bar. It's a watering hole with a secret. Once you are let in on the secret, there's no going back. After all, you'd want to stay up to date with the new password on the 10 speakeasy Insta page, grab your friends and have a night out like no other. It's glitz, glamour, jazz, top-notch cocktails and food, all hidden away from the rest of Bangalore. We've let you in on the secret! So let's speakeasy?