Giving cocktails a whole new summer spin, Gawky Goose in Bangalore is here to make your heads turn with its unique Popsicle Cocktails. Why just drink your cocktail, when you can eat it too! The swanky resto-bar has a special summer menu in store for all those seeking a fun dining experience with foot-tapping music, innovative drinks and lip-smacking food. Here's why Gawky Goose needs to be your summer adda!
Bangalore's Gawky Goose Offers You Vintage Irish-Pub Vibes
Walk into Gawky Goose, nestled on Wind Tunnel Road, which offers all your favourites with a global twist. The resto-pub designs are inspired by English and European decor. The plush seaters, tropical greens, wooden tables, elaborate gold-lit bar, pet-friendly outdoor seating and a patio for private parties, ensures there's something for everyone. The old-school Irish vibes lift the space.
View this post on Instagram
Also Read: Bangalore's New Resto Bar With Live Music & Desi Cocktails Is Lit AF!
Beat The Summer Heat With Fun Popsicle Cocktails & Sorbet Cocktails
Kickstart your fine-dining experience with their innovative summer cocktails. Popsicle Cocktail is the drink that would surely win your heart. A mango or watermelon flavour popsicle is served to you in a glass of Martini Prosecco. Bite into the popsicle, and drink the glass of sparkling wine as you giggle away with your gang, remembering fond childhood summer memories.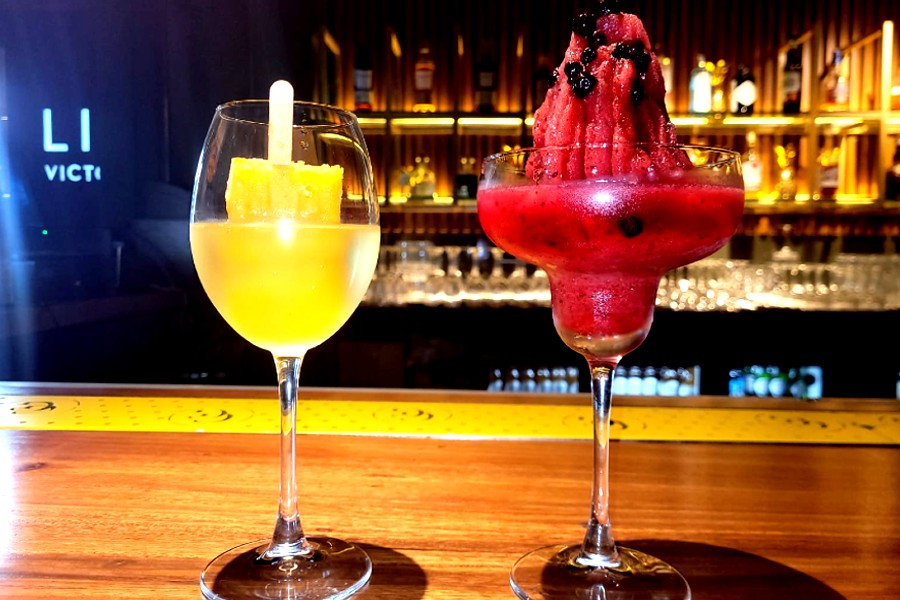 Another highlight on the summer drinks menu has to be the Exotic Frozen Cocktail. Frozen Mixed Berries is a tequila-based drink that's a sorbet cum cocktail. Frozen Kiwi Daiquiri is a green kiwi-sorbet rum-based cocktail that will pique your interest. Sip the slushy sorbet cocktails and enjoy pieces of fresh fruits. Drinks that would leave you asking for more!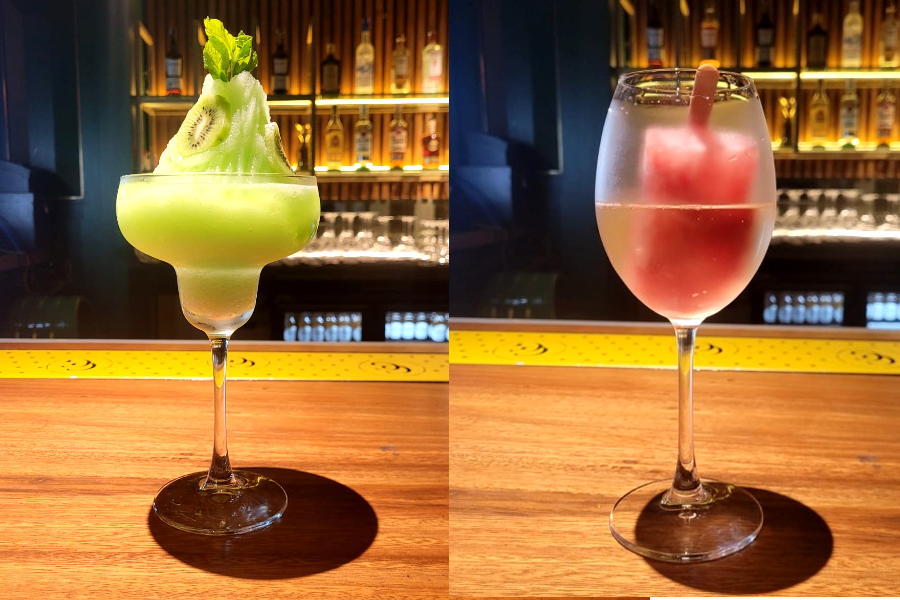 Also Read: Sanchez In Bangalore Will Transport You To The Lanes Of Mexico City With Its Delicious Menu
Indulge In Top-Notch Dishes Across Varied Cuisines
With cocktails so innovative, refreshing, colourful and endearing, you'd want just the perfect food to go with it right? Well, Gawky Goose has got you covered. The menu hosts a varied range of food across different cuisines. Refresh your palate with the Rubik's Cube Salad– cubes of watermelon, radish, cucumber and feta cheese are beautifully assembled to resemble a Rubik's cube. Orange infused Citrus Salad and fresh fruit cold brew- Tropical Gazpacho will get you settled in before the crunchy appetizers tantalise your tastebuds.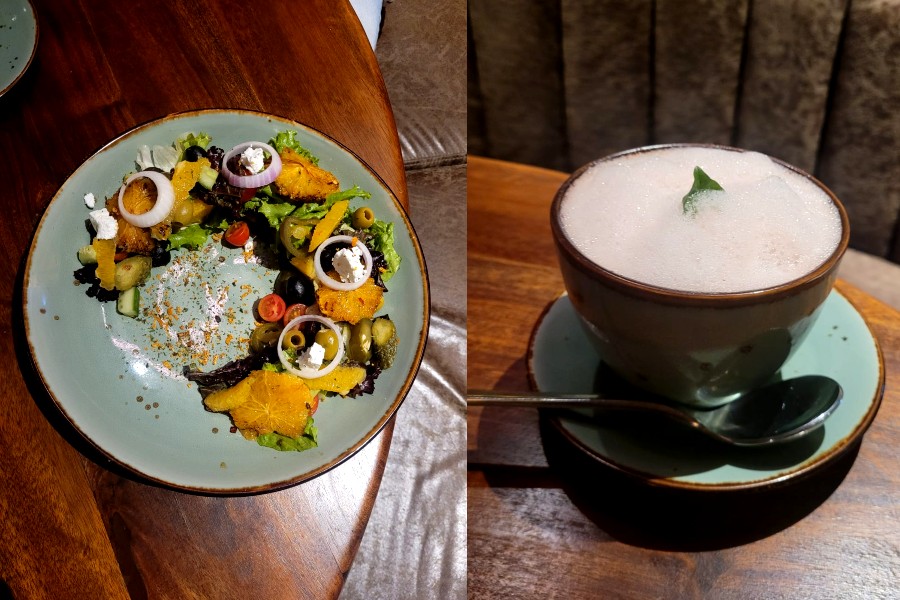 Also Read: This Bangalore Eatery Serves Dilli-Style Chhole Bhature That Will Transport You To The Gullies Of Paharganj
The soft pillowy Dahi Ka Kebab, is a stellar appetiser for vegetarians, as is the wholesome Lemon Rice Arancini. For no-nonsense guilty pleasures, stop everything and order the super cheesy Pull-Apart Breads and light-crispy Tempura Prawns, that can very well be the show-stealers of the evening. After all, they are too hard to resist. Trust me, we tried! Carnivores must dig into the fennel-flavour slow-cooked Pork Belly and vegans can try out the Elephant Yam Bites, a mock-meat appetizer.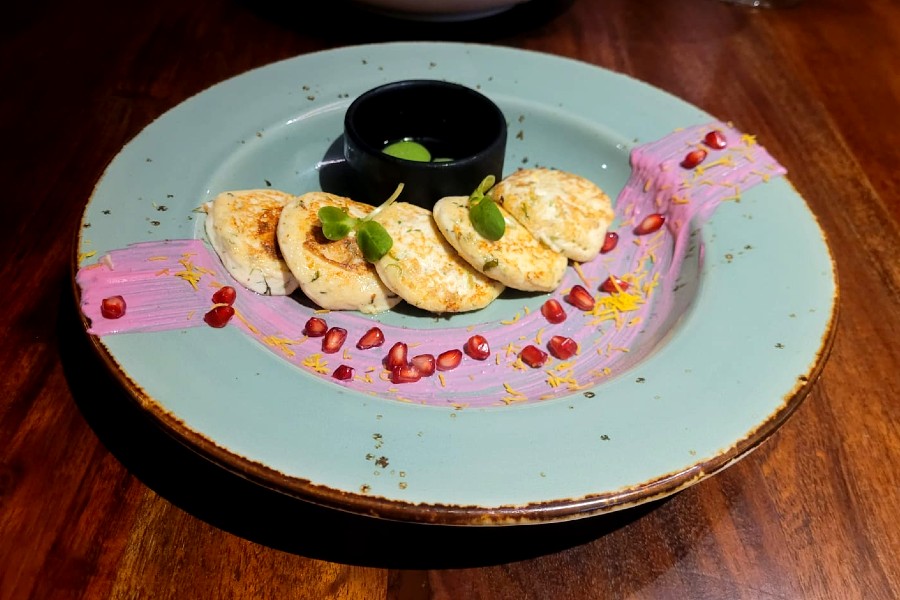 Also Read: Vidyarthi Bhavan Dosa To Filter Coffee, 10 Things Only A Bangalorean Can Relate!
In a resto-bar, like Gawky Goose, more often than not, it's all about the eclectic drinks, too-hard-to-resist bar bites and foot-tapping music. Main course? Well, if you have the appetite, then just go for it. For mains, a homely desi dish- Ivy Gourd Kolhapuri-sounds simple, but the flavours are explosive. This dish consists of a flavoursome Parwal gravy cooked in Kolhapuri masala, served with crisp Missi Rotis and a refreshing Orange Caper Salad. Another main you must indulge in is the Hoison Glazed Salmon, topped with orange foam, served with jasmine rice and summer veggies.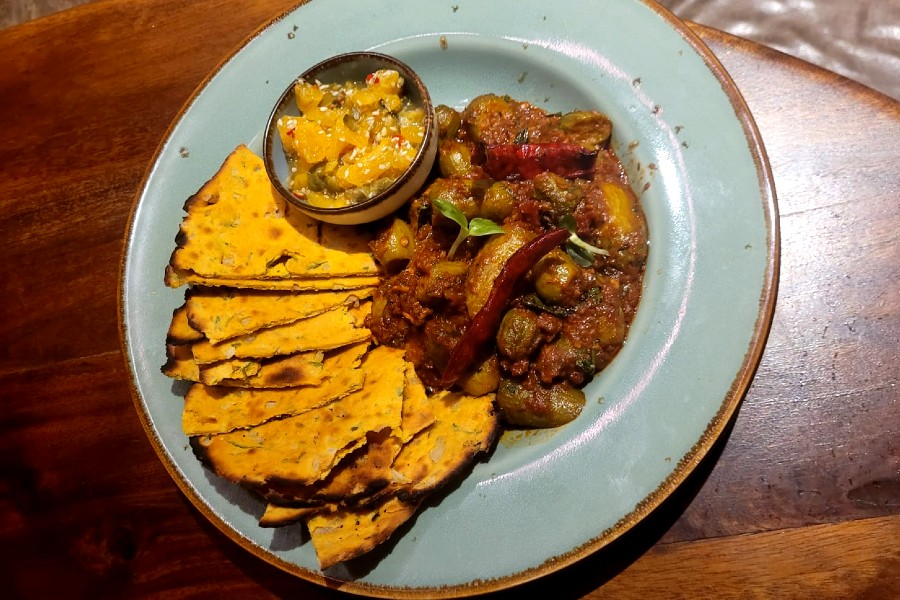 Desi Desserts With A Fancy Spin
How can you end an elaborate dining experience without indulging in sinfully decadent desserts right? Gawky Goose's summer special menu has two desserts that would give you the best of both worlds-desi mithai and a global experience. Rosy Lady– a beautifully plated malai kulfi dessert with rose falooda and brandy schnapps, will transport you to Juhu Beach. And Clouds On Fire– takes the good-old rasamalai to a whole new level, with cotton candy clouds and flambeed tequila.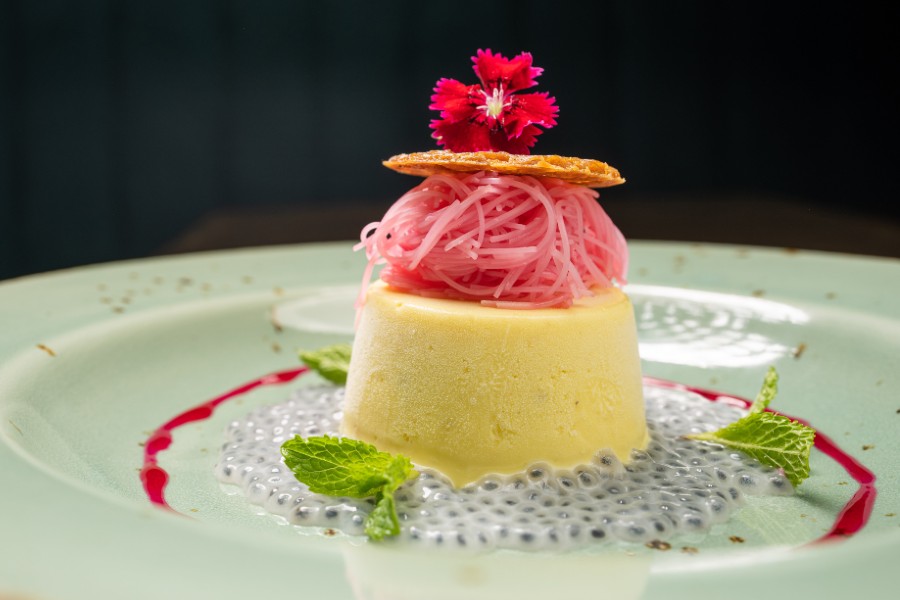 Also Read: Rabdi Malai Lassi &  Banarasi Tamatar Chaat At This Bangalore Eatery Will Win Your Heart
Win The Booze & Brains Quiz Show & Take A Bottle Of Liquor Home
Now that you're aware of Gawky Goose's new summer menu, you're probably planning to visit this resto-pub over the weekend. But here's where we'd stop you. Instead, visit Gawky Goose on a Thursday. Why? Well, you wouldn't want to miss out on the fun bar quiz, Booze & Brains. Hosted by the energetic and entertaining, Mark Rego this quiz show will test your general knowledge and your energy. Win the quiz and you can take home an entire bottle of fine liquor or even let the pub take over your drinks tab. Now that's what we call the perfect end to an evening!
View this post on Instagram
Popsicle Cocktails that take you back to your childhood, Frozen Sorbet Cocktails to beat the summer heat, drool-worthy dishes, foot-tapping music and a one-of-a-kind Booze & Brains quiz show, are what awaits you at Gawky Goose. So what are you waiting for? Head to the new summer adda in Namma Ooru!