Bangaloreans! If you're craving authentic Mexican food that will transport you to the bustling street food lanes of Mexico City, then look no further. Sanchez at UB City is your abode. Helmed by Chef Vikas Seth, a connoisseur in Mexican cuisine, whose culinary visits to Mexico was the inspiration behind this restaurant, Sanchez promises to not just take you on a sojourn across the oldest Aztec culture and its delectable food, instead play the part of a warm, welcoming atmosphere where beautiful memories will be created, with food taking the centre stage.
Open-Air Buzzing Ambience That Brings Mexico To Bangalore
Mexican street food experience is not just the inspiration behind the menu, but also the decor at Sanchez in UB City. Warm, earthy tones govern the decor and potted plants of vibrant colours adorn the walls. A stellar graffiti inspired by Mexico's Day of the Dead instantly lifts the mood of the space, attracting you to a whole new world.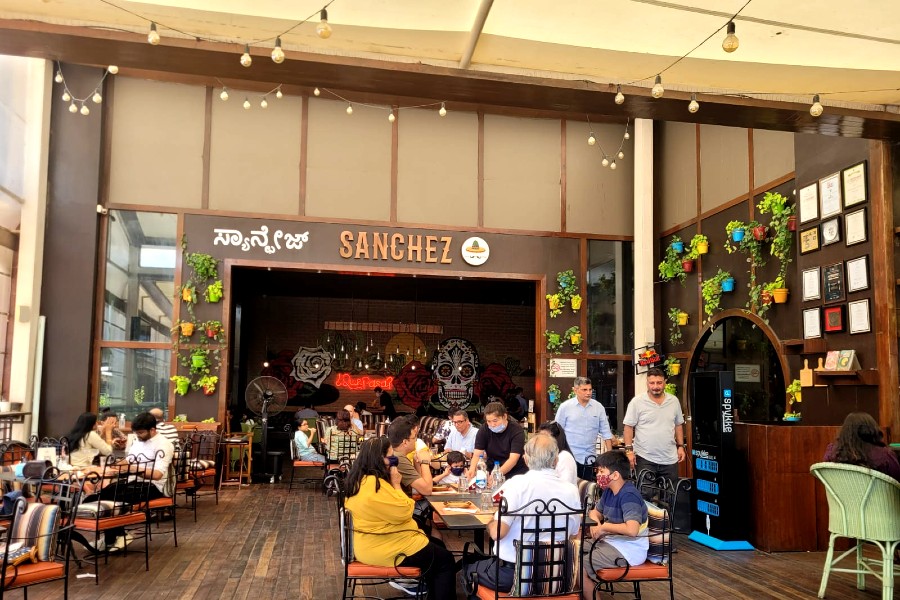 Also Read: Café Duco In Mumbai Serves Big Bold Latin-American & Mexican Flavours In A Breezy Ambience
Visit here during the weekends, and you'd find a bustling crowd of families, friends and couples, enjoying the laid back, breezy ambience, and the foot-tapping music in the background.  Bartenders are busy dishing out eclectic cocktails and generous plates of nachos sell out like hotcakes. An indulgent, luxurious dining experience of authentic Mexican food, is what you must expect at Sanchez.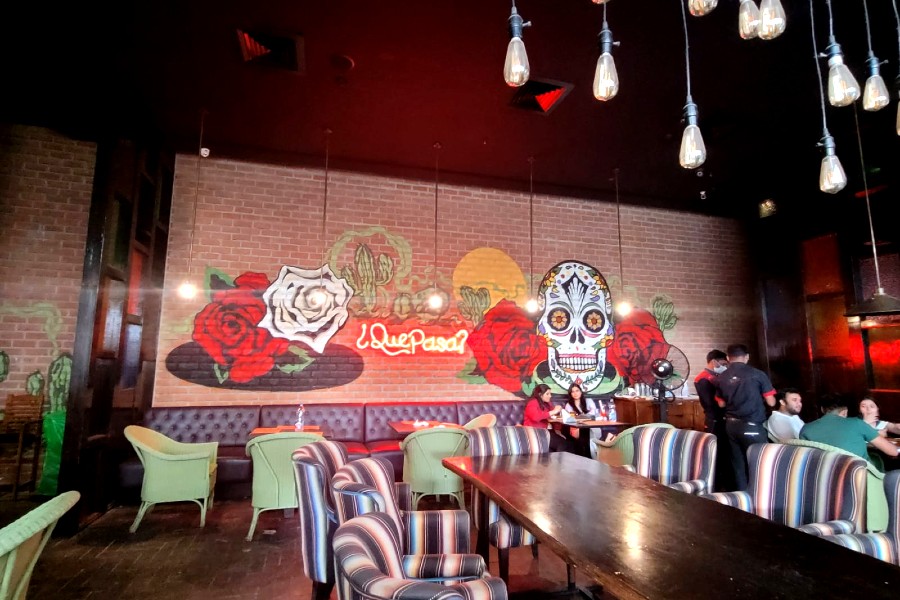 Also Read: A Chocolate Hotel Is Coming Up In Bangalore With Chocolate Cafe, Chocolate Buffet & More!
Guacamole Prepared Table-Side & Fruity Margaritas To Keep  Conversations Flowing
A mandatory appetizer here would have to be the Sanchez Fiesta Nachos. Served on a nacho-like, triangular plate, the dish consists of homemade corn tortilla chips, layered with refried beans, topped with cheesy queso sauce, pico de gallo, jalapenos, guacamole and sour cream. The nachos are crispy, the refried beans melt in your mouth and the sour cream soothes your palate. While you'd order a plate of nachos unhesitatingly at a Mexican restaurant, at Sanchez, you must unthinkably order their Guacamole.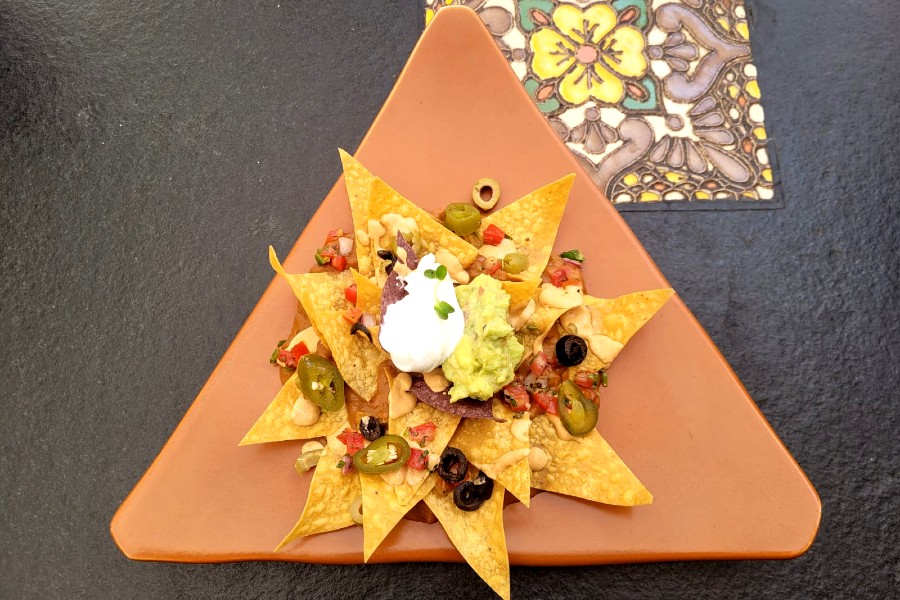 Also Read: 6 Best Sandwich Places In Bangalore To Sink Your Teeth Into Crunchy Goodness
One of the best you'd find in Bangalore, this guacamole is prepared table-side by the chef, elevating your dining experience. It's prepared live on your table using the traditional lava stone-carved, Mojacates, which the chef has himself procured from Mexico. Coarsely forked avocados are mixed with diced tomatoes, onions, charred pineapples and a dash of lime juice. Served on the Mojacates itself, scoop the freshly prepared guacamole with blue corn tortillas, as you munch away in bliss.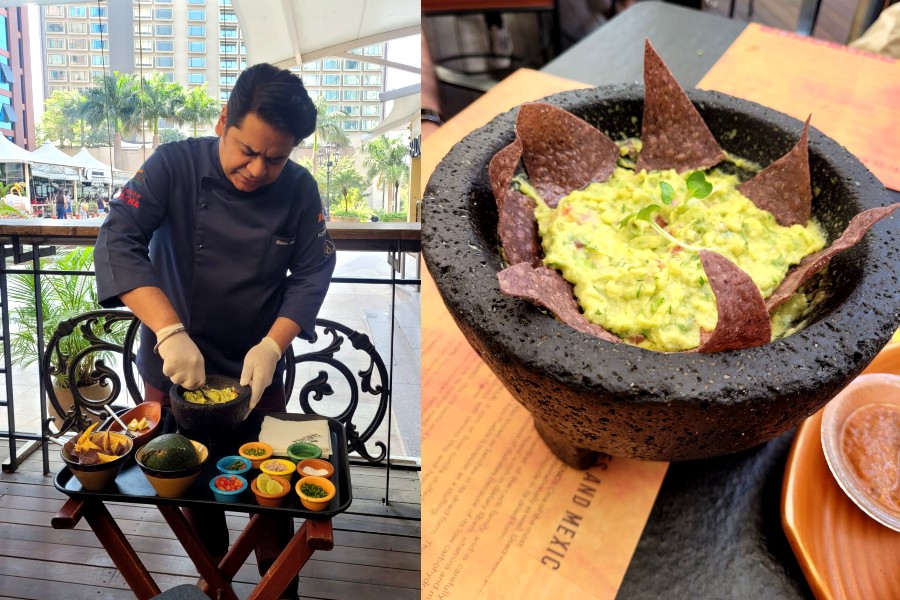 As no Mexican meal is complete without margaritas, pair your appetizer with Sanchez's Signature Margaritas. A delicious salsa of tequila, Cointreau lime and salt, the margaritas here come with a fresh fruit twist. While their signature is the Kiwi Margarita, you can also try their strawberry and plum flavours, which are fresh fruit concoctions of the cocktail. Mandarin Mojito an orange-infused, white rum, drink is a zesty cocktail to light up your meal. You're promised a scintillating dining experience with these fruity, zesty cocktails to perfectly complement the dishes.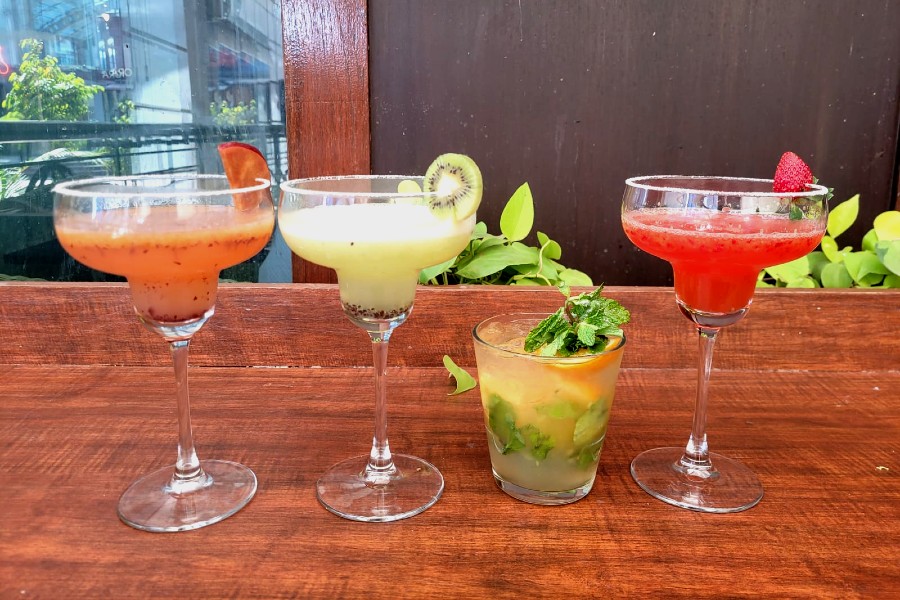 Also Read: 6 Most Romantic Restaurants In Bangalore For The Perfect Date Night
Mains That Leave A Stellar Impression
The Mexican Ceviche guides you through the main course, refreshing your palate with its sheer, "raw", pleasure. At Sanchez, the Mexican Ceviche is a vibrant mix of finely diced red snapper cubes, tomatoes, cucumbers and jalapenos. The chopped mint, lime and orange zest packs the punch in the appetizer that elevates it to a whole new level. For mains, there are an array of Mexican street-food style dishes to sink your teeth into like tacos, wholesome burritos, Mexican-styled Bruschetta- molletitos, the Oaxacan pizza-tlayyuda and more.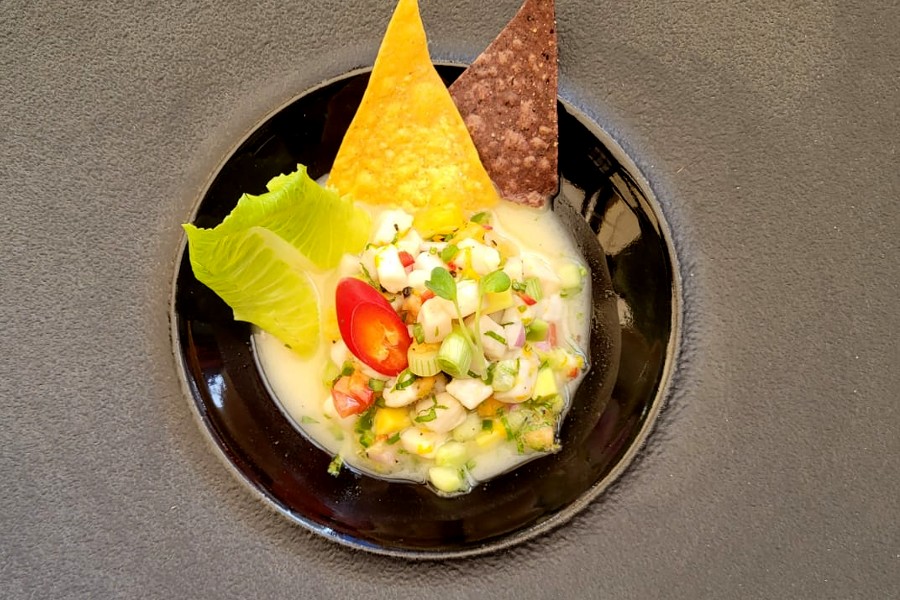 If you're a non-vegetarian, you mustn't leave Sanchez, without experiencing the out-worldly Sanchez Red Tacos- Quesabirria. A cross between tacos and quesadillas, the quesabirrias are stuffed with ancho-braised goat (slow-cooked for 8-10 hours) melted cheese and Guajillo chilli glaze. The dish is served with a bowl of consommé. Dip the quesabirria in the consommé and feel the tender meat, fall apart, enveloping you in its rich goodness. The quesabirria will not only tantalise your tastebuds but also elevate your knowledge of Mexican cuisine, taking it a notch higher.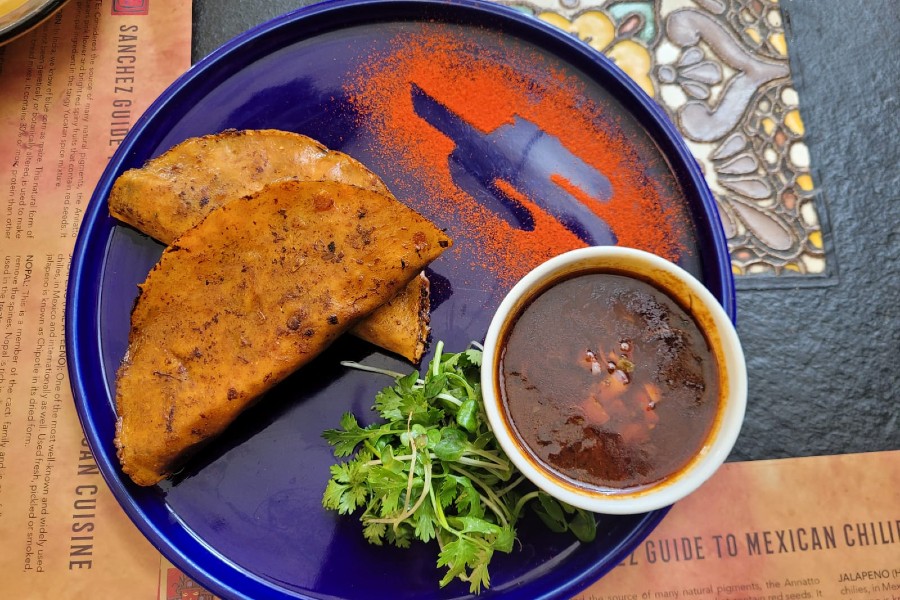 Also Read: Dine In This Rustic Farm Near Bangalore & Relish Food Cooked By Village Housewives
Tres Leches & Churros That Leave You Asking For More
It's a no-brainer that churros would certainly dominate the dessert menu at a Mexican restaurant. Similarly, at Sanchez, you'd find diners, especially families with children bonding over a plate of churros. The beautifully presented Churro Hearts would invite you to stop everything and get involved in the activity of dipping the churros in hot chocolate sauce and savouring every bite. The churros are fluffy and crispy. We'd even go ahead and say it's a perfect end to the meal, but the Tres Leches at Sanchez surprisingly takes the centre stage. Even upstages the churros.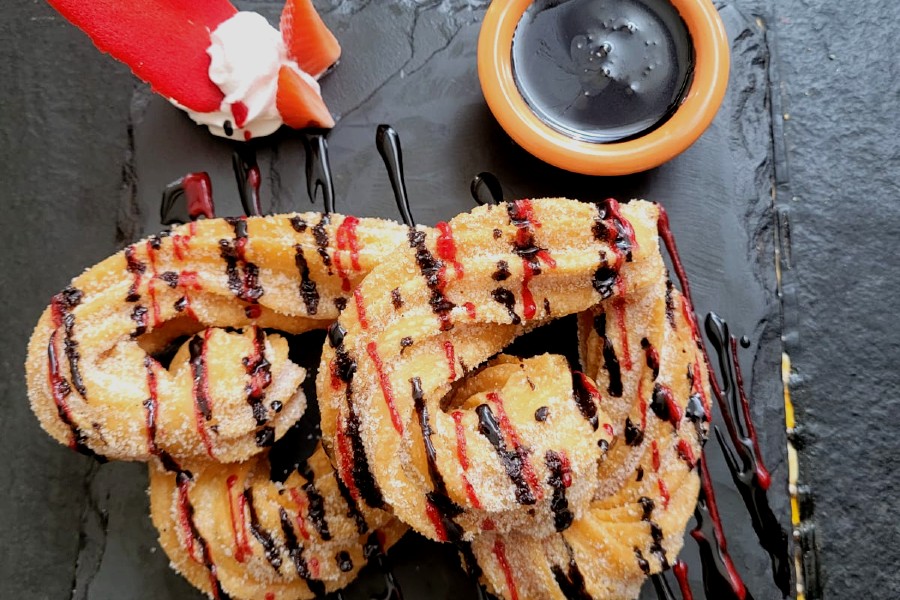 Also Read: This Tea Shop In Bangalore Serves Insta-Worthy Red, Yellow, Blue & Purple Tea Made From Fresh Flowers
Tres Leches, a milk cake, translates to "three milks". The dense, moist cake is prepared in the traditional Mexican style where it's soaked in a blend of condensed milk, evaporated milk and cream for long hours. Perfected over years, Tres Leches at Sanchez is pure excellence, with a soothing presentation, calming taste, velvety, silky, mouthfeel, this dessert is truly a must-try. We'd go ahead and tell you that you're Mexican fare is incomplete without ending it with the Tres Leches. You can thank us later for this recommendation.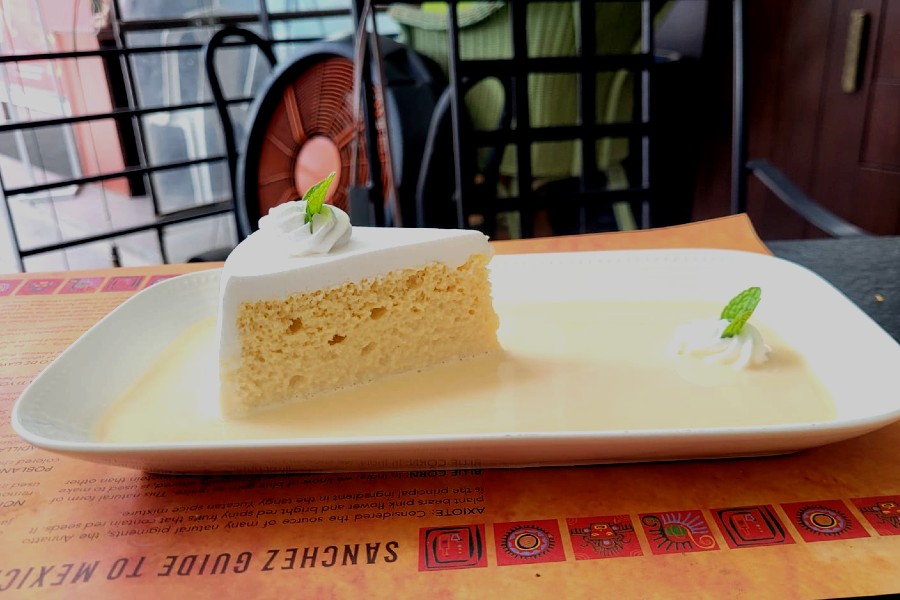 For a dining experience that becomes not just a meal, but a memory, you must visit Sanchez. With restaurants at UB City and Indiranagar, authentic Mexican food is just a weekend away.