Under 140 Characters 
Bandra's beloved food joint, Between Breads is reopening this week with a pumped up menu for meat lovers and vegetarians and we're super excited
What Is It? 
You must have visited Bandra's popular joint, Between Breads at least once! It used to be a hangout for the 'coolest' kids at that time with lip-smacking dishes at extremely affordable prices. Guess what? It is relaunching with all your favorite dishes and so much more.
Also read: The Burgery Opens In Bandra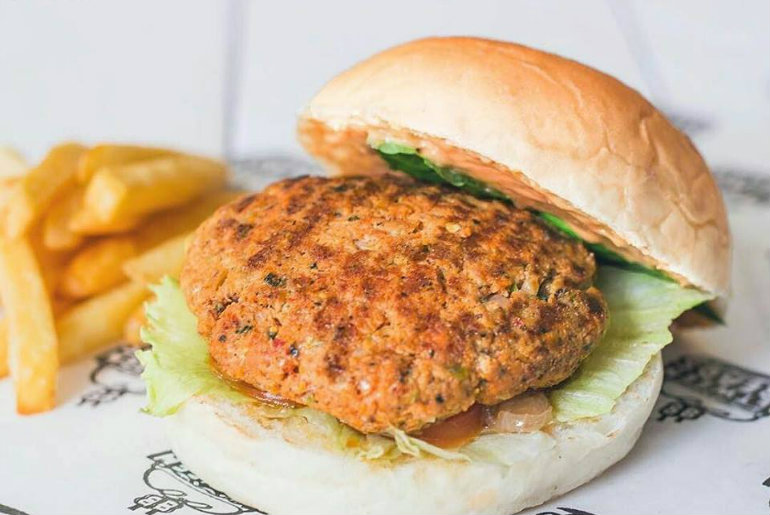 What To Eat? 
With a completely changed outlook, but the same zest for providing the best food, Between Breads is here again. For the vegetarians, 'The Popeye' burger, named after the cartoon character, is made of spinach and parmesan stuffed potato roasted and slathered with caramelized onion. On the more meaty side of things, The 'Chick Flic' burger is a classic chicken burger with avocado and egg. Along with that, there are a lot of options to choose from sandwiches, wings and finger food.
Also read: Jamjar Diner Opens Its Doors In Bandra
The vegetarians have another benefit with the 'Amazing ATB' sandwich which is basically bocconcini cheese, tomato and with avocado. The meat foodies can rejoice with 'The Vietnam' which is a sandwich made from chicken and pork belly. 
If you're a hot dog person, don't miss out on the 'New Yorker' and the 'Bae Con Bonanza' for the non-vegetarians. Apart from that, you could go for their options from special wings and sides too.
What Else? 
Between Breads goes perfectly with freshly prepared brownie milkshakes or s'mores. So it would be kind of horrible to leave without trying out some of their delicious offerings!
Deets
Address: Shop No. 2, Kalpitam Apartments, 16th Road, Pali Village, Bandra West, Near
Hawaiian Shack, Mumbai, Maharashtra 400050
Approx cost: ₹1,000 for two people
LIKE Curly Tales on Facebook | Instagram| Twitter
You can subscribe to our newsletters