Tres Leches is the latest dish from the west to serenade India. The Spanish dessert means 'three milks' as it's made with evaporated milk, condensed milk and heavy cream. Tres Leches is a light sponge cake that is soaked in three kinds of milk and then served with sweetened saucy milk. It's probably taking over India as it's a syrupy dessert, that would probably remind you of rasmalai.  So, dessert lovers, here are the 5 best places in Bangalore for decadent tres leches.
1. Sanchez In Multiple Locations
It's a no-brainer to visit Sanchez, an authentic Mexican restaurant in Bangalore to taste the best tres leches, an authentic Mexican dessert. Celebrity chef Vikas Seth has perfected his tres leches recipe for years, only to curate a dessert that's no less than perfection. Tres leches at Sanchez is a velvety soft cake topped with fresh cream. Pour evaporated milk and you'd taste cloudy, melt-in-the-mouth flavours, where delicious is just an understatement.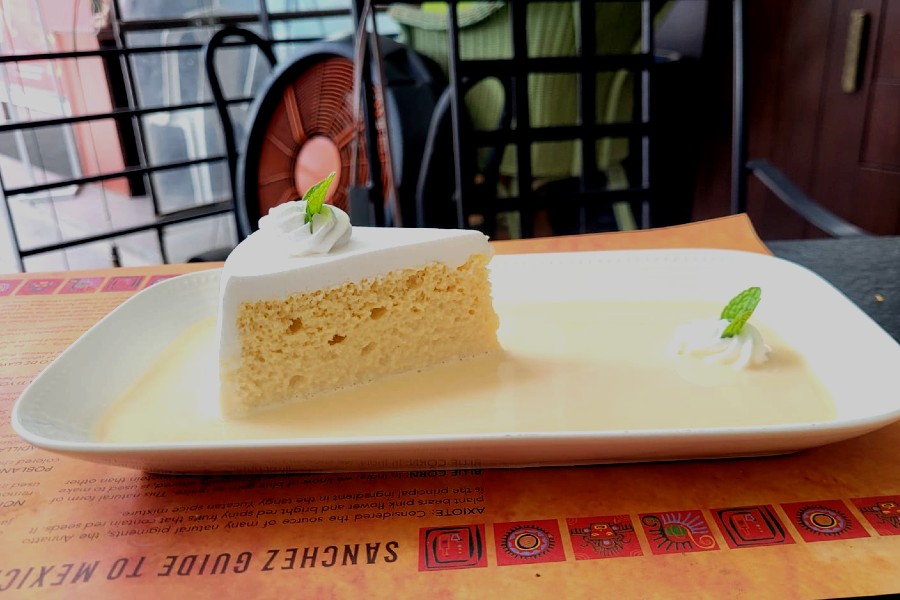 2. The Ganache Factory In Multiple Locations
The Ganache Factory is a popular cloud kitchen in Bangalore with outlets in Jayanagar, Kalyan Nagar and Brookefield. While the bakery is known for selling ooey-gooey chocolate cakes and desserts, the tres leches I slowly emerging into a bestseller. You can either indulge in a jar of their vanilla tres leches or celebrate a special occasion with an entire cake. The Mango Tres Leches is the flavour of the season and you shouldn't miss out on the velvety dessert with a touch of freshly chopped mangoes.
View this post on Instagram
Also Read: 16 Best Bakeries In Bangalore
3. Khmer Kitchen In JP Nagar
The Cambodian fine-dining experience, Khmer Kitchen in JP Nagar celebrates Asian cuisine at its best. Apart from Cambodian, you can sample Korean, Vietnamese and Thai flavours. Interestingly, tres leches isn't an Asian dish, yet it has made its way to the palates of Indians. Khmer Kitchen serves a generous portion of vanilla sponge cake soaked in three types of milk served with mildly sweet evaporated milk. It's a hearty dish that's a perfect way to end your meal on a sweet note.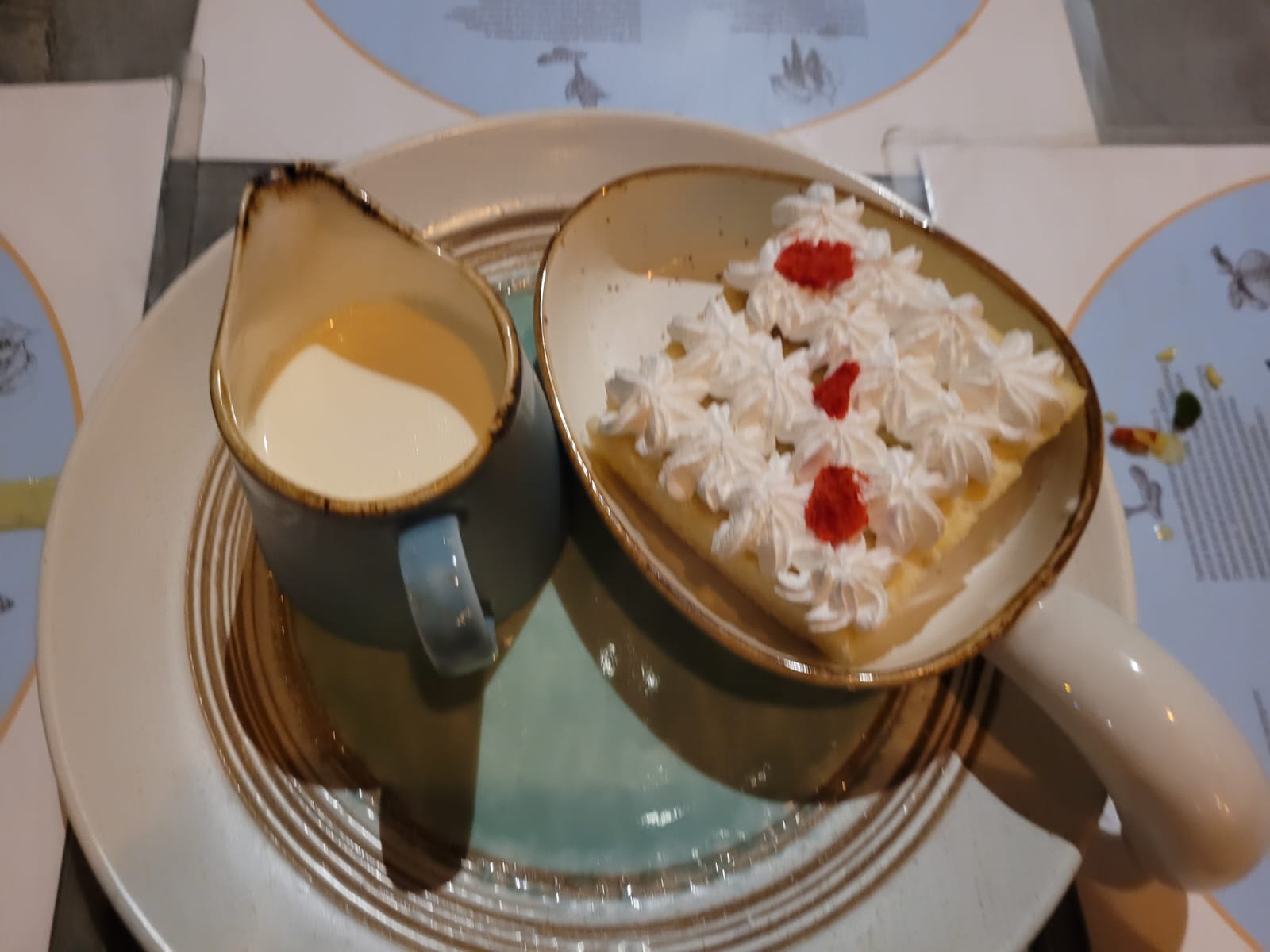 Also Read: 5 Best Pubs To Go Club Hopping In Bangalore's JP Nagar
4. Magnolia Bakery In Multiple Locations
New York's iconic Magnolia Bakery has made its way into the hearts of Bangaloreans with its buttery-cream frosted cupcakes, ooey-gooey banana pudding and other decadent goodies. We'd suggest the next time you visit Magnolia Bakery, give the usual cakes a miss for their milky cloudy tres leches. The spongy cake soaked in milk for hours has a cloudy texture and a refreshing taste. Topped with a slice of strawberry it adds a pop of colour to the white wonderland of a dessert.
View this post on Instagram
Also Read: This Shipping Container Home Near Bangalore Comes With A Home Theatre & A Hot Tub
5. Amintiri In Multiple Locations
Amintiri is popular for serving artisanal cakes to add extra sparkle to every special occasion. Amintiri's pull-me-up mango tres leches is indulgence at its best. It consists of freshly cut Alphonso mangoes drenched in mango sauce on layers of soft mango cake. Mango lovers, you watch out for the seasonal dessert that shall satisfy all your mango cravings. The pull-me-up twist to tres leches makes it perfect for Gram.
View this post on Instagram