Why Hampi?
What do you visualize when you hear the word 'ruins'? I'm pretty sure the first thing that comes to mind is debris and rubble post destruction. You are most likely not going to imagine a beautiful site. However, one visit to Hampi will change that perception of yours – just like it did for me! And guess what, I loved the place so much that I visited it twice in two months.
How To Get There?
Hampi is approximately a seven-hour (370 km) drive from Bengaluru. But it could stretch up to eight depending upon the traffic and the number of stops you make. We took close to eight hours.
Demographics
The city is built along the banks of the Tungabhadra river and has two very starkly opposite sides to it. One side of the river is dotted with temples, ancient markets, and numerous heritage spots. The other is the more laid back and attracts hippies from all around the world. Lucky for me, I managed to see both sides of the historic city given I have been there twice.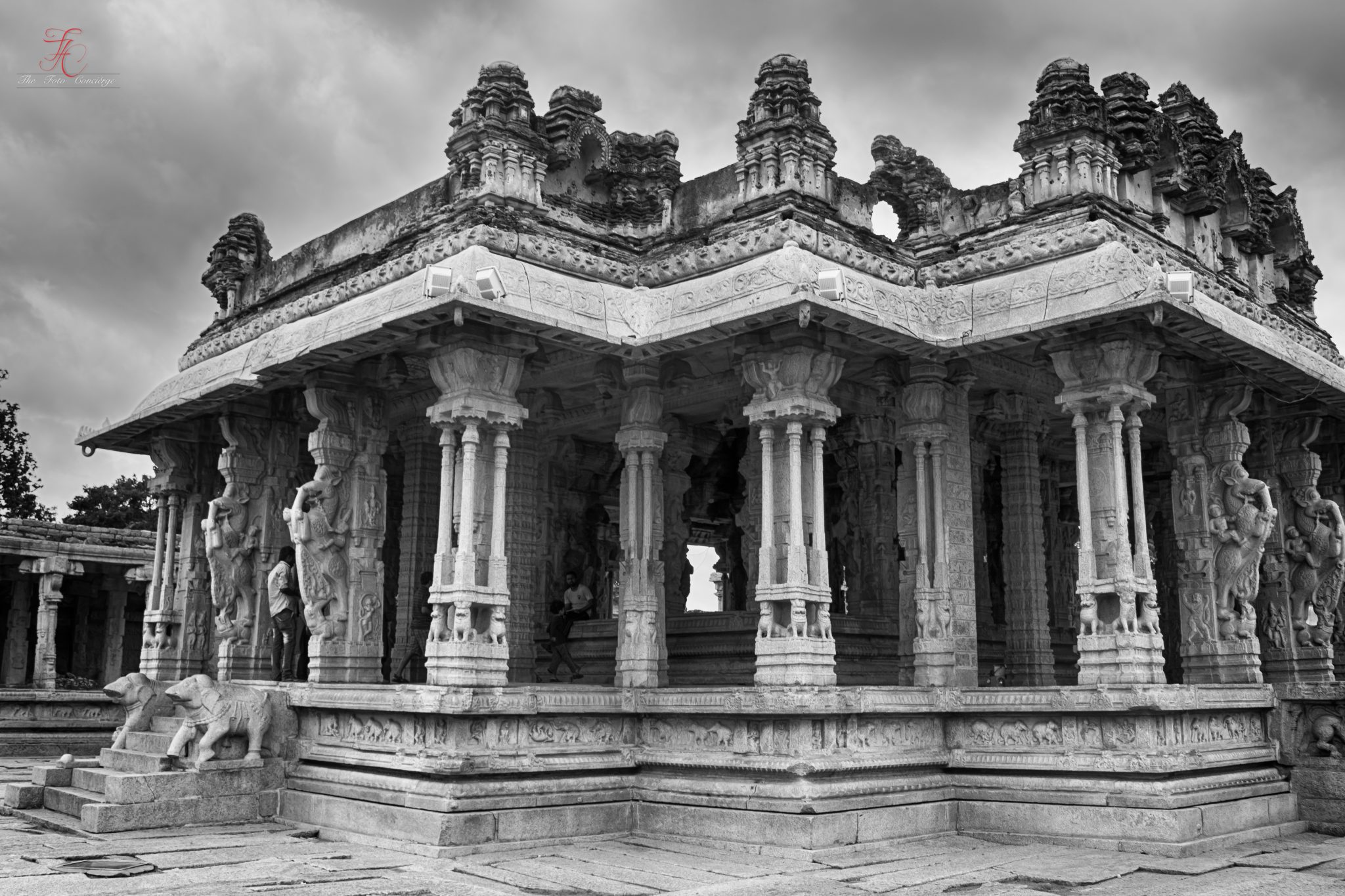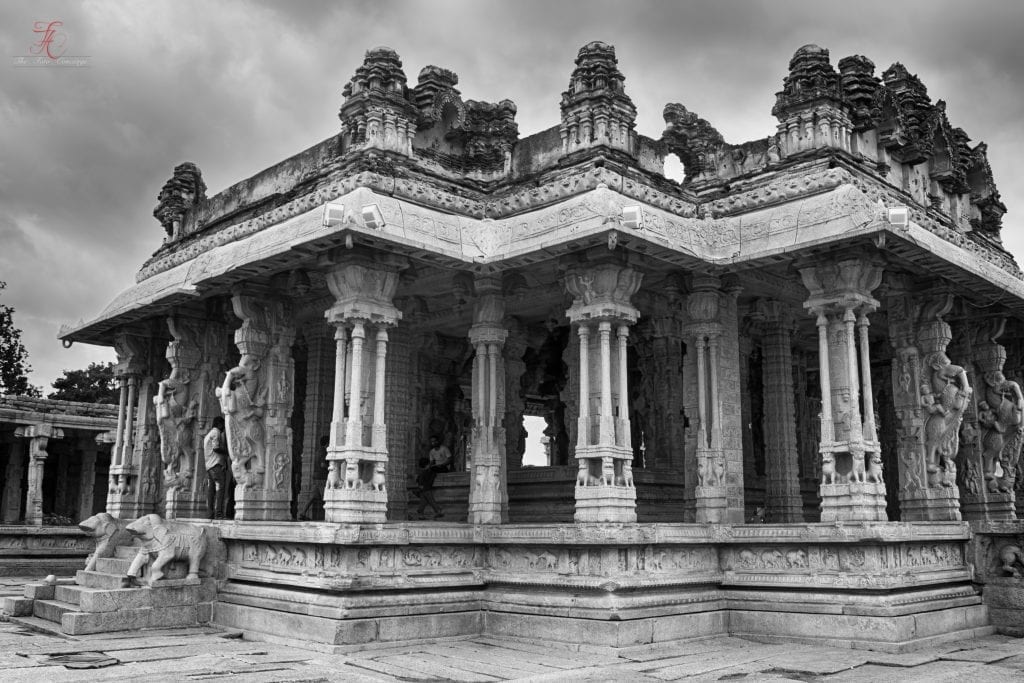 The musical temple inside Vittala Temple. Photo Courtesy: The Foto Conciérge
Things To Do:
Now, before I actually tell you what are the must-do things in Hampi, remember you must go there with enough time (at least 2.5 days) in hand. You've got to feel and breathe the history to really enjoy your visit. Once you check that off, experience the below in its full essence.
1. Sunrise Trek
So if you're living in one of the guesthouses in Anegondi, one of the must-do things would be to climb up the Anjaneya Hill (don't worry, it has a carefully carved path with stairs that can be easily climbed up in about 30 minutes), at 4:45 am to view the sunrise – you will feel nothing less than 'being on top of the world'. Atop the hill, there is a Hanuman Temple as this is where Lord Hanuman is said to have been born.
That done, a good idea would be to get some breakfast before you get ready to immerse in history aplenty. A 3-4 minute boat/coracle ride takes you to the other side, which by road would take you more than an hour (its 50 Km). Plus the boat ride sounds much more exciting.
2. Temple Visit
You must visit the Virupaksha Temple that is one of the largest temples in Hampi. It is also the only one where till date priests perform the pooja ceremony morning and evening. Inside the temple, you will come across many stories of the Vijayanagara Empire (the kingdom of Hampi) and get to see different types of architecture that adorn the temple structure both inside and outside.

As soon as you walk out, on the right is the Hemakuta Hill – climb up all the way up for some fun photo-ops and enjoy a beautiful view of the temple and its surroundings. In fact, if you happen to be there around sunset, it's the best way to end your day!
3. Shop as you walk
A short walk from Virupaksha Temple leads you to the market area; you might want to stop and check out some Banjara jewelry, mirror-work slings, and other decorative items in the small shops lining the stretch. Be sure to bargain well, the prices differ from one shop to another.I picked a few myself!
4. Get Adventurous
Hampi has endless trails of giant boulder hills making it the ideal place to try out 'Bouldering', it's a form of rock climbing that is performed without the use of ropes or harnesses. Boulderers from all over come here and camp around for days and days of bouldering sessions. You could either carry your own equipment or rent them in Hampi itself. In fact, November-December is the best time for bouldering – sans the rains and the heat!
5. Some more history
One of my favourite places in Hampi is The Stone Chariot or Vittala Temple. If you happen to visit it, instead of taking the buggy to temple from the main entrance, walk it down. It's a beautiful walk surrounded by granite pillars and small temples that make for some great pictures.
If you're too tired post the walk, grab a popsicle from the ice-cream seller and you'll be refreshed!
6. World cuisine
Of course, I did not forget about suggesting places to eat! Just wanted to save the best for the last. So while in the market area, you must check out Mango Tree. It used to have a real mango tree back in the day, but not anymore. However, the food is tasty and the menu is quite exhaustive! Try the Mango Lassi and their pizzas.

On the hippie side, walk into any restaurant and you will find food from across the world – Israeli, Mexican, Italian, Chinese, Tibetan and more! The vibe is pretty chill and you could spend hours over a hukka or beer chatting up and enjoying good food!
Most importantly, winter is here and that makes it the best time to travel to Hampi. So, plan now!
Please share your thoughts with us in comments below.