Think Josh, Chashme Baddoor, Kuch Kuch Hota Hai, Go Goa Gone… what do they have in common? The locations give you a very local feel!
Remember Josh? Aishwarya Rai & SRK play twins in the movie and the story revolves around a land fight in Goa before romance takes the centre stage. But what if I told you, it wasn't completely shot in Goa?
Here's another one. Remember Kuch Kuch Hota Hai? After Tina dies, the story quickly moves to 8 years later in Mumbai (cut to shots of Gateway of India).
So, here's a fun guessing game for ardent Bollywood fans like me and you. Click NEXT 
[nextpage]
1. Le Capitaine
When you have set your goals, all you need is a song and place to go with it, right? At least, this is what Bollywood taught us. But goals come with challenges and Gulati had his share too!
Abhay Gulati was in a happy relationship with Aaliya and was, in fact, planning to propose. However, life threw a curve ball at him and Aaliya decided to take up an acting course in Australia. Clearly, marriage wasn't on Aaliya's list. So off she flew to Australia and running (of course he flew!) came Gulati, right behind her.
Can you guess which movie is this scene from? Hint: Here's another scene from the same song.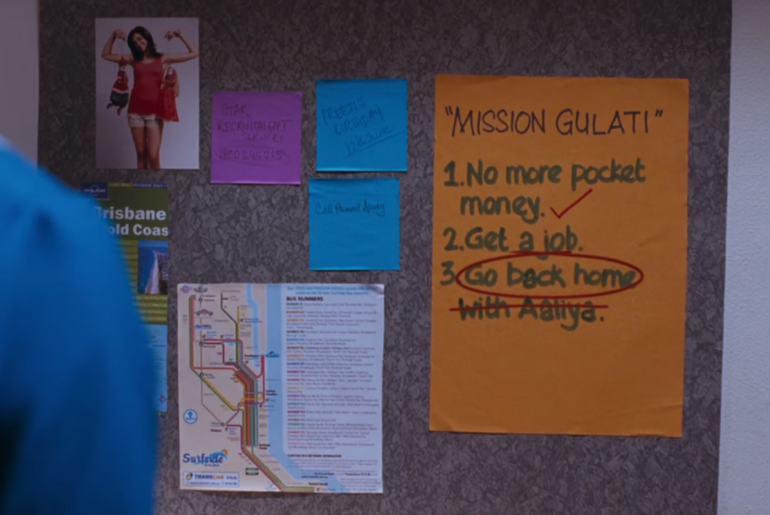 CLICK ON IMAGE TO REVEAL

[/nextpage]
[nextpage]
2. Royal College Curepipe, Mauritius
An Indian mum has just one expectation from you when you say you have a surprise for her at your graduation. Every Indian mother sees big dreams… dreams to get her daughter married once she graduates from college. And Aaliya's mum, no matter how open-minded she is, apparently, was so surprised (err… shocked?) that she flew back to the homeland.
Aaliya had promised to return once she was done with the course and as the mother dreamt of wedding bells. However, she was soon disappointed when she got to know that Aaliya had taken up a job.
Well, I certainly ain't telling you the whole story (did I disappoint you there?), that's for sure!  But I am guessing by now you know which movie does this plot belong to, so tell me!
CLICK ON IMAGE TO REVEAL

[/nextpage]
[nextpage]
3. Le Caudan Waterfront
When Rahul met his little Anjali…need more information? Okay! Remember that famous college love triangle? No? Okay… hot London return enters St.Xaviers and displays Indian sanskar.
Friendship day band, series of flashbacks, letters from mother to daughter… cut to 8 years when father meets daughter on her birthday right here. Where?
CLICK ON IMAGE TO REVEAL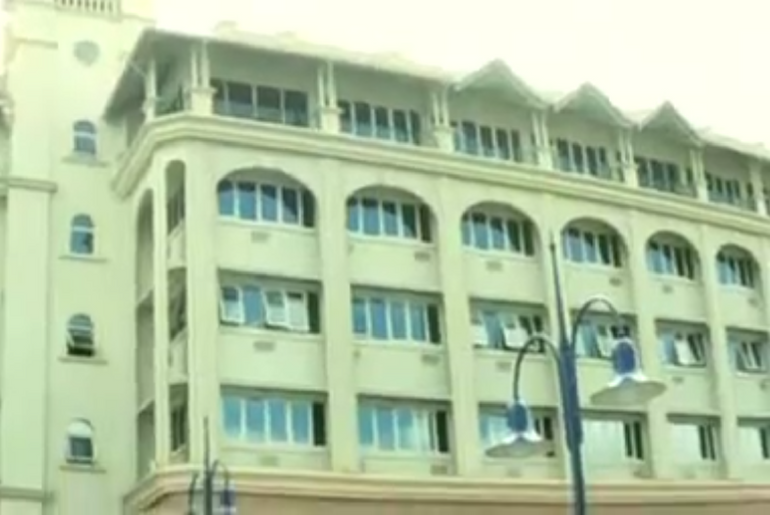 [/nextpage]
[nextpage]
4. Bagatelle Mall
When Sid met Seema here, he was pleased that he found a 'bahu' for his mother. Does this remind you of a song?
Remember that movie in which there was an army daughter who 'escapes to Goa' at her uncle's place? Uncle turns out to be a twin brother of her dad. She meets two losers who try to seduce her. Then she meets and falls for a nice guy who turns out to know those two losers.
Chalo enough hints I gave you. Guess karo ab?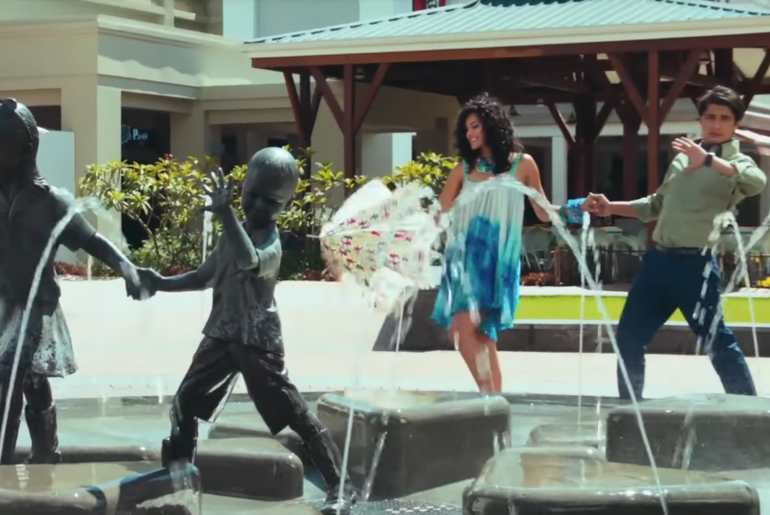 Here's a fun fact… did you know, all these gorgeous scenes were shot in Mauritius? Don't believe me? Scroll back and check again!
How many did you get right on the first go? Tell me, I want to know. [/nextpage]
LIKE Curly Tales on Facebook | Instagram | Twitter
You can subscribe to our newsletters.