Under 140 Characters
Buddha Bar, a pop-up restaurant in Abu Dhabi, has launched a special Japanese dinner this Ramadan and we're already drooling. Calling all sushi lovers!
What's It?
If you love sushi, edamame or maguro ceviche, you're in the right place! Buddha Bar's signature Japanese multi-course meal- Kaiseki is dubbed as the world's finest meal. The Japanese dinner is made up of beautifully plated dishes and Buddha Bar is the first to offer this gastronomic experience in the Capital.
What's On The Menu
The extraordinary dining experience kicks off with a round of starters including edamame and four kinds of sushi: salmon, scallop, hamachi and wagyu. For appetizers, guests can choose between cold options of soft-shell crab salad and maguro ceviche as well as hot varieties like Taraba miso soup and ocean nabe soup.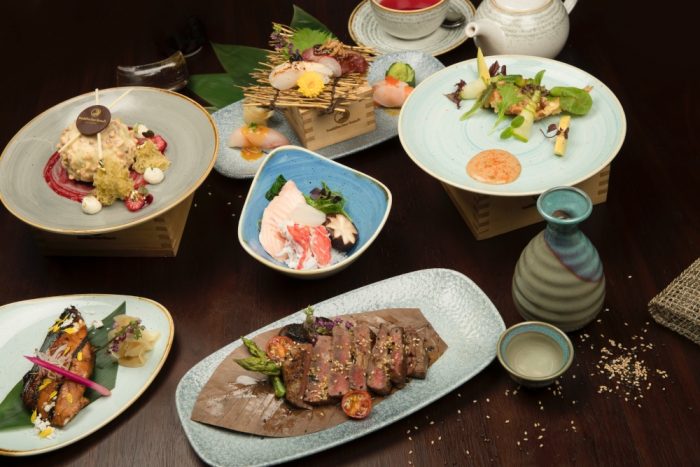 The main course consists, of three main dishes, ensuring there's a little something for everyone. The delicacies include hamachi teriyaki, wagyu rib-eye steak- drizzled with the bar's signature sauces, and toothfish miso served with quinoa salad and truffle dust.
Lastly, an irresistible green tea chocolate mousse is served as dessert to seal the remarkable dinner. Drooling already? Reserve a table right away! The Japanese meal is priced at AED 250 per person and is available until 31 May, from 7:00pm until midnight.
What Else?
The restaurant also has lunch options. If you like a little bit of surprise for lunch, go for the two or three course lunch menu. Soak in the stunning view of the blue waters as you dig into some of their signature delicacies.
If you have more time, hang around at the Saadiyat beach and enjoy their 'Yuuhi' sundowner. Offering a delectable selection of cocktails and breathtaking views, this is just the perfect way to seal your day.
Deets
Location: Buddha-Bar Beach Abu Dhabi
Timings: 1 May- 31 May, 7:00 pm- 12:00 am
Cost: AED 250 per person
Contact: