Ever wondered what it would be like to spend the night in a rainforest? Well, now you can have the once-in-a-lifestyle experience to enjoy the rainforest in all its glory – for the whole night! Rainforest's new camping concept- The Night allows guests to camp in a forest ecosystem, amid 3,000 exotic plants and animals.
Guest can make a booking in advance and enjoy exclusive access to the rainforest's wonders from 7:00 pm until 8:00 am the next morning, spending the night in one of The Green Planet's comfortable tents. The stay is valid only on Thursdays and Fridays. On that note, here are 5 Gorgeous Staycations In The UAE For 2020.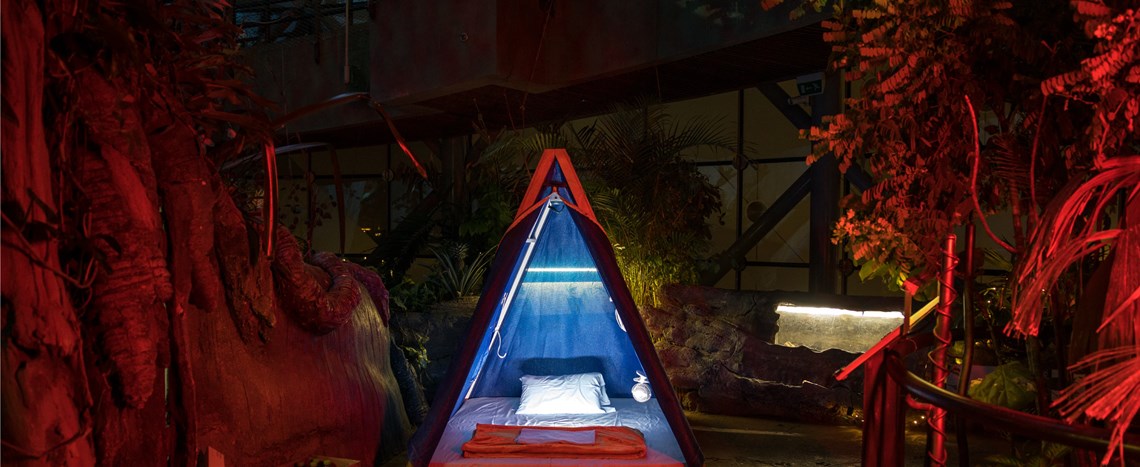 Camp In Dubai's Only Tropical Rainforest
The Night at The Rainforest experience allows guests to check in at 5pm. The stay kicks off with an animal encounter, where you can get up close and personal with birds, fish and many other species in the forest. Kids can also go on a guided scavenger hunt to discover the rainforest's enchantments, a nocturnal animal tour and watch a nature-themed movie. The evening ends with a sumptuous dinner at the Rainforest themed cafe where you can tuck into salads, burgers, pizzas, pasta dishes and more.
Also Read: UAE Hotels Stay Optimistic After An Increase In 'Staycationers'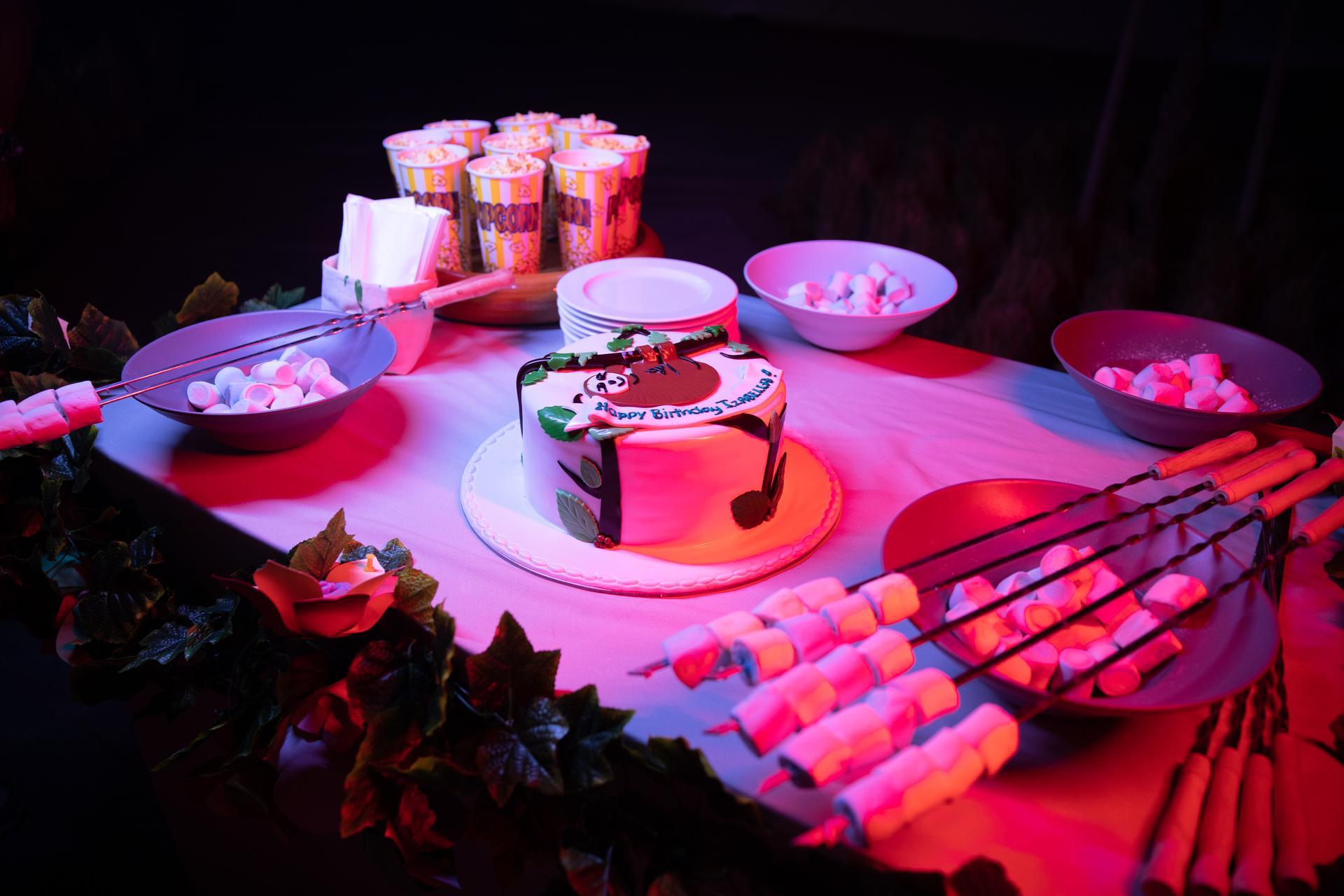 Most of the animals in the rainforest are nocturnal, so the cover of darkness will bring out some creatures you might not actually get to see during the day. Guests can fall asleep to the soft coos and songs of the rainforest's exotic birds.
Sleep In 6 Comfortable Tents In The Middle Of The Forest
As for the stay options, guests can get cozy in six tents fitted with comfortable bedding. The smaller tents sleep two people while the larger ones can accommodate two adults and two children. Overnight rates start from AED 700 for two people or AED 1200 for groups for four, and can be booked online.
In case you want to experience a true jungle-like experience, opt for the hammock. You don't have to fret about safety, as a trained staff member and a security guard will constantly be around to ensure safety.
Wake up to a beautiful morning amidst plants and animals. The first activity in the morning is feeding the animals. Guests get a chance to feed the rainforest's inhabitants. This is then followed by a sumptuous breakfast spread at The Green Planet Cafe. Check-out is at 8am.
Meanwhile, if you want to experience a quirky staycation, check out these 5 Quirky Airbnb Properties In The UAE. 
Safety Precautions At The Green Planet
The Green Planet has put in place a whole lot of preventive measures. All guests must undergo temperature scanning on entry and face masks is compulsory for all guests over the age of six.
Precautions Taken By Dubai Hotels To Welcome Tourists
1. All rooms, facilities and air-conditioning will be sterilized frequently.
2. Additional sanitization will be done in corridors and lobbies.
3. Social distancing will be the new mantra for all visitors.
4. Beach-goers were required to maintain a distance of two metres between one another
5. Only hotel guests are allowed to access the private beach property.
6. Tables are arranged 2-meters apart and take away and contactless payment will be encouraged.