Mumbai's biggest and busiest railway station, Chhatrapati Shivaji Railway Station was recently ranked the 2nd in the world's best railway stations. This list was integrated by 'Wonderlist' which is a travel website. The first place was bagged by Grand Central Terminal in New York followed by CSMT. The official twitter account of the Central Railway tweeted about the same.
Chhatrapati Shivaji Maharaj Terminus station, an architectural marvel, is in top 10 amazing stations in the world. The iconic station building is the only station in the #worldheritage list.https://t.co/qMFaV6Z1lD

— Central Railway (@Central_Railway) September 2, 2019
CSMT also happens to be the only railway station that is listed in UNESCO world heritage sites. It is a major railway station as it connects the three important railway lines namely central, western and harbour. It also sees long journey trains arriving and departing. There are a total of 18 platforms at CSMT Railway Station. The architecture of this railway station is a mix of Italian and gothic architectural styles.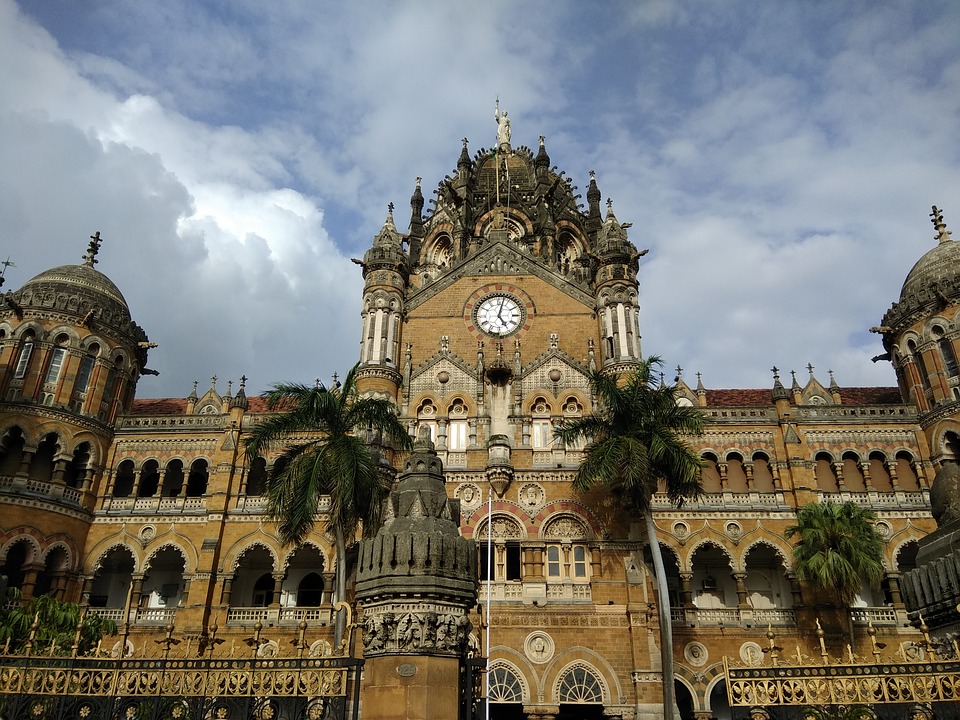 Also Read: 15 Historic Places In Mumbai To Take You Through Time
This architectural marvel was completed in the year 1888 which marked 50 years of Queen Victoria's rule. Back in the day, CSMT was designed by Frederick William Stevens who is a British architectural engineer. The railway station was previously known as Victoria Terminus or VT as it was under the Queen's rule. But in March 1996 it was renamed after the great, Shivaji Maharaj, who was a Maratha King and to honour him the name was changed to Chhatrapati Shivaji Terminus.
Also Read: Top 10 Breathtaking Beaches Of Mumbai
Well, in 2017, CST's name again changed to CSMT adding 'Maharaj' as a symbol of respect to the great king. Today, as we speak, CSMT sees thousands of passengers on a daily basis. When you get down at CSMT station you will be mesmerised looking at the majestic clock, the long and wide platforms, the beautiful architecture inside as well as on the outside. Every year, during festivals of national importance like Independence Day and Republic Day, CSMT is lit beautifully in India's national flag.
This architectural marvel is the pride of the city and helps people reach even the remotest corners.
Also Read: 7 Most Romantic Places In Mumbai
Some other railway stations in the world made it to the list are St. Pancras International in London, Atocha Station in Madrid, Antwerp Central in Antwerp, Gare du Nord in Paris, Sirkeci Station in Istanbul CFM Railway Station in Maputo, Kanazawa Station in Kanazawa and finally the Kuala Lumpur Railway Station in Malaysia.