Mumbai has a rich ancient history, and the journey from Bombay to Mumbai is iconic! Whenever I am around the Fort area, I never fail to look at all the statues that have been sitting there for years, they all have a story to tell. The stories of how Bombay has transitioned, the stories of our freedom fighters, the stories of our ancestors. I don't think we need movies or any TV Show to tell us how Mumbai has changed. A stroll through the streets of Mumbai will give you the raw picture. This city holds many tales be it the pouring rains, the dreadful terrorist attacks, the fight to win back Mumbai and the list goes on! The old historic monuments are the pride of the city and we are here to pay a tribute to these majestic places.
Here is a list of must-visit historic places in Mumbai!
1. Chhatrapati Shivaji Maharaj Terminus (CSMT)
Chhatrapati Shivaji Maharaj Terminus was originally named as Victoria Terminus under the rule of Queen Victoria. Now, I also recently got to know that CSMT Railway station was originally build to celebrate the Golden Jubilee of Queen Victoria, it had been 15 years of her rule, and to mark that occasion this majestic site was built in the year 1887. In the year 1996, the name was changed to (CST) Chhatrapati Maharaj Terminus to honour Shivaji! CSMT is now a UNESCO World Heritage Site, aren't we all proud mama bears now? It is now one of the prime railway stations that connect the city to every possible corner.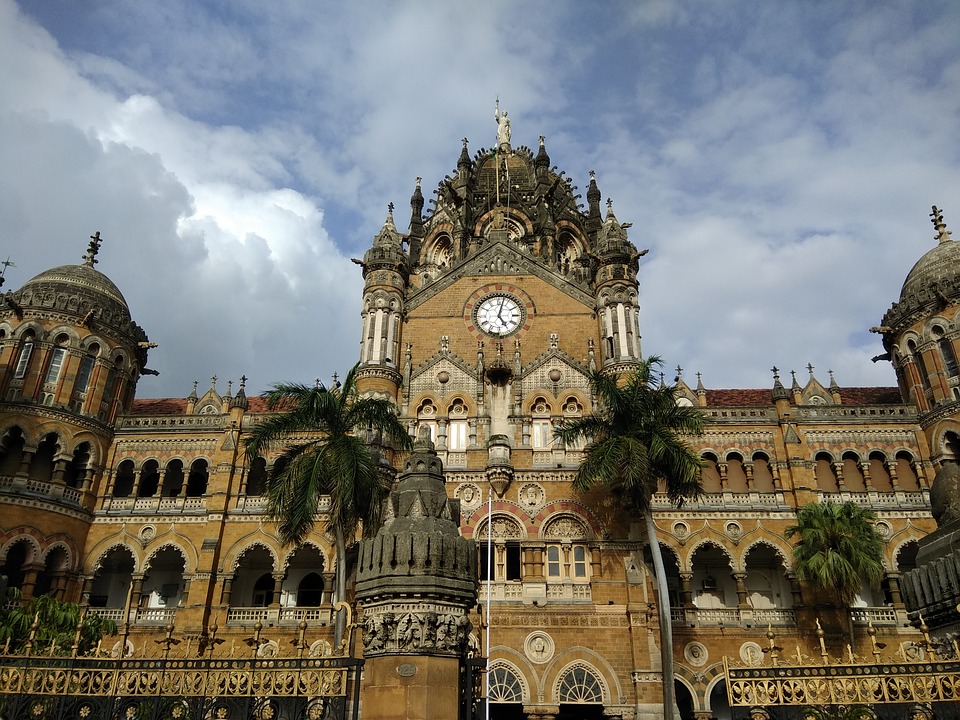 Also Read: 15 Things You Experience When You First Move To Mumbai
2. Gateway Of India
Gateway of India is one of the majestic places which not only has beautiful architecture but also holds great historical importance. Do you see the sea behind Gateway, it is a fishing area for Mumbaikars and before this monument was built. Gateway was originally build to commemorate the visit of the King of the United Kingdom but the construction didn't start until 1915. After it was built completely, Gateway was used as a landing site by the Emperors who traveled by seaways to Mumbai. Today, it is one of the prominent places to visit in Mumbai and also the most crowded tourist attraction. It is one of the loved historic places in Mumbai.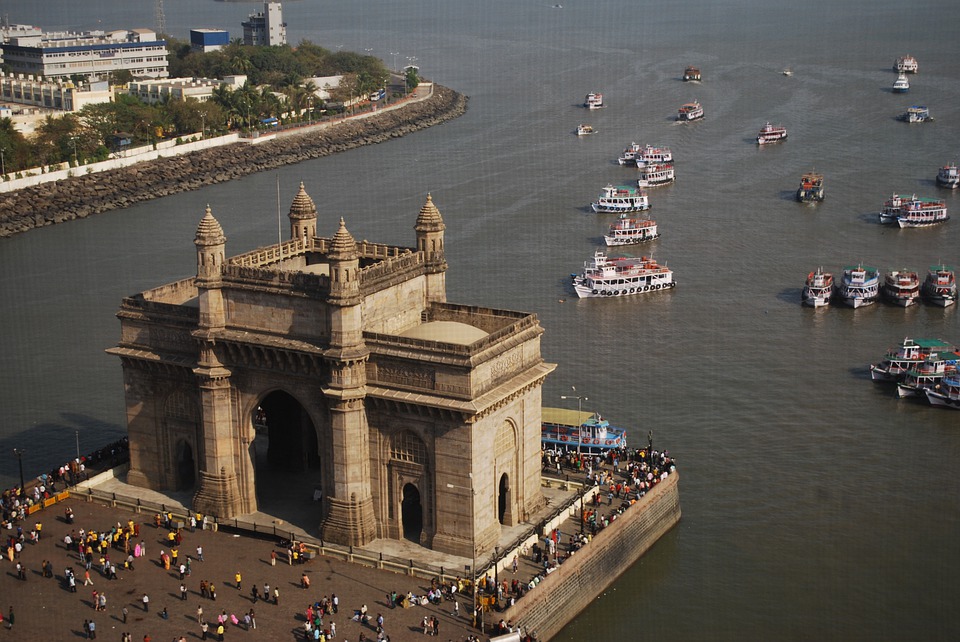 Also Read: 10 Cheesiest Dishes In Mumbai
3. Elephanta Caves

Elephanta caves are a little on the outside of the city, you can take a ferry boat from Gateway to reach Elephanta Caves. The caves has a beautifully carved sculpture of Hindu gods and goddesses, and these were carved back in the medieval times. There are 5 humongous caves with Hindu gods and the other two have sculptures from Buddhist deities. You will find a lot of monkeys on the top hanging from tall trees. The entire place is surrounded by greenery and the view from the top of the caves is of the entire city. Even though it is a UNESCO World Heritage Site, the Elephanta caves have defaced artwork and sculptures. It is one of the majestic and historic places in Mumbai.
Also Read: 10 Places To Visit Near Mumbai Under ₹5000
4. Kanheri Caves
Kanheri Caves are located in Sanjay Gandhi National Park at Borivali and are majestic as they are a culmination of 109 caves. Like, Elephanta they also have sculptures of deities and most of them are influenced by the Buddhist culture. This is one of the places where you can go for a day out with family or friends, this place is a nice break from the hustle and bustle of the city. The place is stacked with greenery and gives you a pleasant escape.
5. Taj Palace, Mumbai
Taj is not just any other 5-star restaurant in Mumbai, it was built in the year 1903. The legendary Taj Hotel has witnessed some of the most important events in the city. Taj hotel is also known as the 'Taj' (crown) of Mumbai. The majestic architecture of this hotel will leave you stunned. The hotel from inside is an absolute delight and it is one of those places where you just sit looking and appreciating the architecture. It has been a decade since the terrorist attacks and it still gives me chills knowing Taj was one of the targets, but Taj has come back like a Pheonix! Taj is one of the stunning hotels and historic places in Mumbai!
Also Read: Check Out This Gorgeous Farmhouse 1.5 Hrs From Mumbai
6. Haji Ali Dargah
Haji Ali Dargah is a religious place for Muslims and every Eid there is a huge celebration, there are also regular prayers and namaz that happens here. This dargah is located in Worli, this religious place is an Indo- Islamic Architecture and holds great historical value. It is built on a tiny islet which is 500 meters from the coast of Worli.
Also Read: 5 Newly Launched Restaurants In Mumbai
7. Film City, Goregaon
If you are a film fanatic, you should be at one of the locations where some classic films have been shot. The film city is a huge property, it is like a city in itself with mountains, gardens, and temples. To visit Mumbai and not visit the film city would be a complete waste. There are tours organized to visit this place and one can also watch live shooting that would be happening there at that time. The film city was built under the guidance of V. Shantaram who was of the iconic directors in India, and film city is now renamed as Dadasaheb Phalke Chitranagari in the year 2001 to commemorate the founder of Indian film Industry Dadasaheb Phalke.
8. Hutatma Chowk, Mumbai
Ever wondered what the statue next to Flora Fountain stands for? It marks the struggle for Samyukta Maharashtra Movement, the battle for Mumbai to be recognized as a Marathi speaking state. Hutatma Chowk honours the people who fought for it and lost their lives in the battle, more than 100 people died in the battle. It was because of them that Mumbai is a city is a part of Maharashtra and not Gujarat. Hutatma Chowk is not just any other statue it is one of the important historic places in Mumbai.
Also Read: 5 Irresistible Hill Stations Near Mumbai
Also Read: Visit Mumbai's Top 10 Iconic Attractions Now
9. Mani Bhavan
This was the residence of Mahatma Gandhi for a brief period of time and it is situated in Gamdevi, Mumbai. Mani Bhavan was Gandhi's Mumbai headquarters for about 17 years, from 1917 to 1934. It was not his personal residence and was hosted by his friend Revashankar Jagjeevan. The place is now preserved and all of Mahatma's things like Charkha and his books. Now there is a whole timeline being laid out in Mani Bhavan all the photographs right from Chipkoo Movement!
Also Read: Mumbai's Coolest Adult Gaming Arena At 30% Discount
10. Taraporewala Aquarium
I visited Taraporewala as a kid and was stunned looking at the marine life and also the architecture from the inside as well as outside. It was built in the year 1951 and is one of the prime attractions of Mumbai.
The aquarium was recently renovated and it is currently a 12-feet long and 180-degree acrylic glass tunnel. They have over 2000 fishes of over 400 species. It is located right alongside Marine Drive and can be looked at the best location to spend time with family.
Also Read: Are You Ready For A First Of It's Kind Mud Bash In Mumbai?
11. Siddhivinayak Temple
Siddhivinayaka Temple in Dadar is also known as the richest temple and it is also one of the oldest temples in Mumbai. The temple is a six-storeyed structure with a golden dome on the top. Here, people from all over the world come and visit, a lot of Bollywood celebrities can be seen here as during festivals and hence it is the most crowded and busiest temple. You will find a big queue on most days, but the best time to visit Siddhivinayak will be when there are no festivals around the corner.
Also Read: Top 17 Fine Dine Best Chinese Restaurants In Mumbai In 2019
12. Mount Mary Church, Bandra
Mount Mary Church in Bandra is a very iconic location and should be on your list for places to visit in Mumbai. Built-in the year 1721, the church is over 100 years old. They believe praying with a true heart, makes your wishes come true. A lot of people believe in the church and come here to regularly visit it. If not for praying, you can at least come here to appreciate the beauty of the church. With Roman architecture, the church stands out in stark contrast in the bylanes of Bandra. You will find a lot of people that come here just to click photos against this stunning monument.
Also Read: 13 Places To Visit In Mumbai
13. Rajabai Clock Tower
The majestic Rajabai Tower is located in Fort area of Mumbai and the tower is a part of World Heritage Sites 2018. The tower is a blend of Venetian and Goth architecture styles making it look like one of the spectacular towers in Mumbai. The tower was built by an English architect George Gilbert Scoot and it is similar to the Big Ben in London. In the initial years, the tower was the tallest structures in the city, but later it was taken over by other buildings. Premchand Roy had funded the entire tower and hence it is named after his mother Rajabai.
Also Read: Spot Bollywood Celebrities Guaranteed At These Restaurants In Mumbai
14. Marine Drive
Queen's Necklace or Marine Drive is definitely one of the best places to visit in Mumbai. Marine Drive is a 3.6-kilometre stretch that runs parallel to the Arabian sea. This long boulevard is the heart of the city. Marine Drive is popularly known as 'Queen's Necklace' because in the night if you view it from a distance or from an elevated place, it looks like a necklace! Interestingly, Marine Drive was a result of a failed reclamation project and is over 100 years old. It is one of the UNESCO World Heritage Sites in Mumbai.
Also Read: Top 25 Breakfast Places In Mumbai
15. Bandra Worli Sea Link
The very first sea link bridge in Mumbai that connects Bandra which falls in the Western Suburbs to Worli which is in South of the city. The height of this bridge is 413 feet and it is 66 feet long and is it is an architectural marvel. This majestic bridge is adored by Mumbaikars, it is one of a kind in the city. One of the astonishing things is that the construction of this bridge started in the year 2000 and ended in the year 2010 in the month of March. To get a better view of the bridge you can look at it from the Bandra Fort which gives you a clear look at it.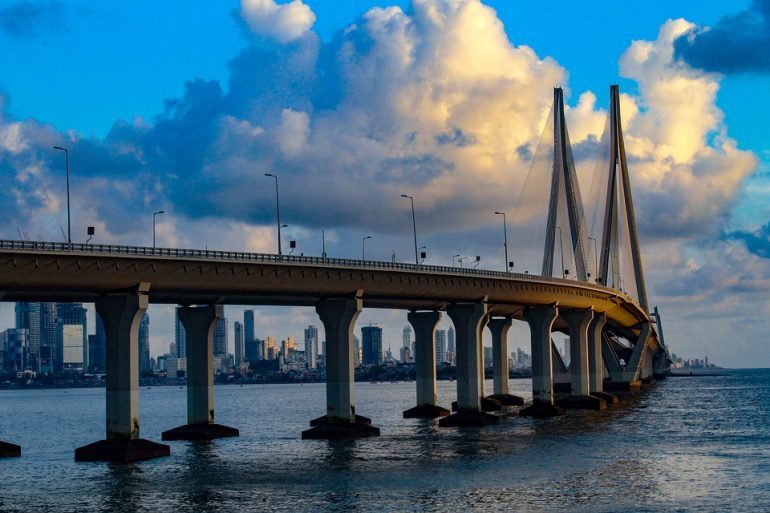 Do let us know in the comments below if we have missed out on any historic places in Mumbai.