I am sure you must have heard that Mumbai is the city of dreams, but do you know where exactly Mumbaikars go to dream? Mumbai welcomes everyone and once you have lived here, you would not want to go back! Even with the chaotic railways, crowded streets, never-ending traffic, Mumbai manages to make everyone feel at home. The vibe of the city, the kindness of most people and the beach lined streets are always something to look forward to. We've curated a list of the 13 best places to visit in Mumbai.
Here are the 13 best places to be, if you are in Mumbai! Here's a quick guide of Mumbai if you're new to the city

1. Marine Drive
This is a no brainer and definitely one of the best places to visit in Mumbai with friends. Marine Drive is a 3.6-kilometre stretch that runs parallel to the Arabian sea. This long boulevard is the heart of the city. Marine Drive is also popularly known as 'Queen's Necklace' because in the night if you view it from a distance or from an elevated place, it looks like a necklace!
Interestingly, Marine Drive was a result of a failed reclamation project and is over 100 years old. It is one of the UNESCO World Heritage Sites in Mumbai. Here I have seen people sit here for hours, holding each other's hands and reminiscing all the good times they spent. I won't cliche it down saying only come with your better half, pick anybody or even better just come sit here all by yourself. You will feel that positive vibe, the weird motivation this place gives you, the sudden need to set everything right in your life. I have taken some of the most important decisions of my life here, looking at the beautiful sea. And you will too!
Also Read: 5 Best Bars In Colaba
2. Gateway Of India
In the very busy area of Colaba in Mumbai, stands the majestic structure of Gateway of India. It is close to Marine Drive approximately 10 minutes and is another major tourist attraction in the city. It is one of the majestic places which not only has beautiful architecture but also holds great historical importance.
Gateway was originally build to commemorate the visit of the King of the United Kingdom but the construction didn't start until 1915. The Emperors used Gateway Of India when they travelled by seaways to Mumbai. Today, it is one of the prominent places to visit in Mumbai and also the most crowded tourist attraction.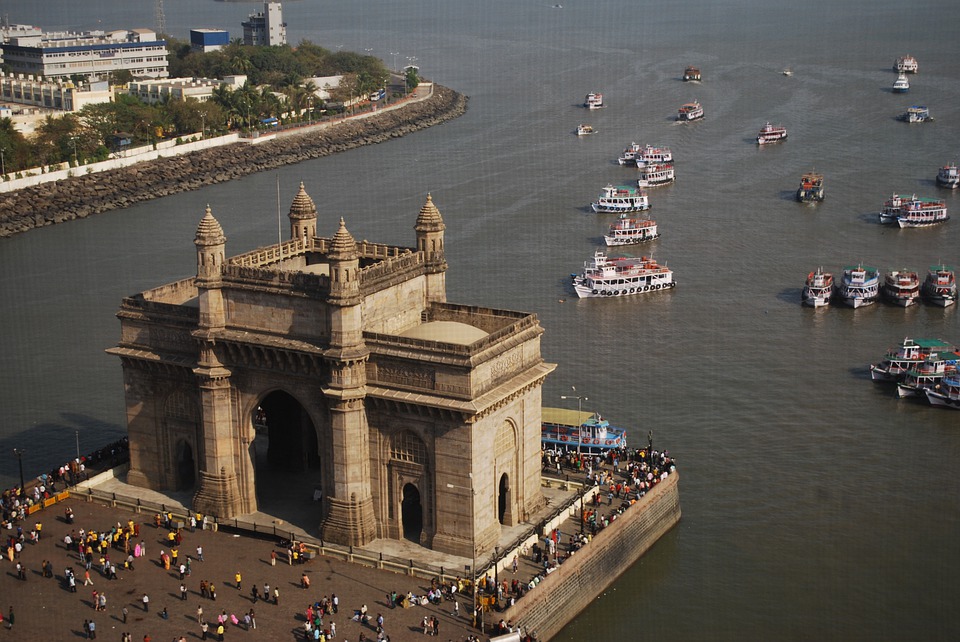 3. Juhu Beach
Well, Juhu beach is the most famous beach in the city and if I may mention, it is also among the most bustling and crowded beaches of the city. If you are not a fan of the bustling areas, you can also enjoy the view of the beach from hotels like Novotel, JW Marriott and Sun N Sand. At Juhu beach, during Ganesh Chaturthi, thousands come to witness the Visarjan (immersion of Ganesh idol into the sea) ritual. There is a Chowpatty attached to the beach, you can eat all kinds of street food here. Right from the famous Pav Bhaji to your non-veg starters. Here you can also take a horseback ride, eat street food and admire the beautiful sunset.
Also Read: 5 Places In Mumbai That Serve The Best Paneer Tikka
4. Elephanta Caves
Elephanta Caves are a UNESCO World Heritage Site and a must add to your places to visit in Mumbai. If you wish to visit Elephanta, you can take a ferry ride which starts from The Gateway of India.  The caves have beautifully carved sculptures of Hindu gods and goddesses and you will be thrilled to know that these were carved back in the medieval times. There are 5 humongous caves with Hindu gods and the other two have sculptures from Buddhist deities.  The entire place is surrounded by greenery and the view from the top of the caves is of the entire city.
5. Hanging Gardens, Malabar Hills, Mumbai
Do you like places where you have an entire view of the city. If you want to get away from the hustle and bustle of the city and just want time to yourself, come to Hanging Gardens. To appreciate the beauty of the city from a bird's eye view! It has some really nice flora and just before the sunsets you hear birds chirping, you will definitely like the atmosphere there!
Also Read: Check Out This Gorgeous Farmhouse 1.5 Hrs From Mumbai
6. Jehangir Art Gallery
Jehangir Ary Gallery is located in the Fort area of Mumbai. It is a very famous museum as it was built in the year 1952 and since then has been witnessing great art and sculptures. Jehangir for years now has held great exhibitions and it is has a pride factor in having your work hung over the walls of Jehangir. The lane right outside Jehangir is filled with paintings too, these are great sketches and reflect the spirit of Mumbai.
Also Read:15 Things You Experience When You First Move To Mumbai
7. Colaba Causeway
If you are a shopaholic, you must come here as part of your list of places to visit in Mumbai! This is one place you should not miss out. Can you bargain and get yourself a great deal on shoes, earrings, necklaces, clothes, accessories, scarfs, bags and antiques? I think this is what heaven would look like without a price tag though. This place is also loaded with amazing cafes like Mondegar, Leopold, Le 15 Cafe, Bayview Cafe and of course, we have our Mcdonalds.
8. Bandra-Worli Sea Link
Bandra-Worli Sea Link bridge is an engineering marvel and tops the list of stunning places in the city. Tourists come from all over the world to see this beautiful bridge and I can assure you that you will be left with nothing but astonishment after seeing this. You cannot get down on the bridge nor can you stop your car here. But there are various places from where you can take a complete look at the bridge, for example, Bandra fort and Worli sea face. If you are near Bandra Worli Sea Link around the time of sunset, the view is just breathtaking and one of the best things in Mumbai.
Also Read: 10 Cheesiest Dishes In Mumbai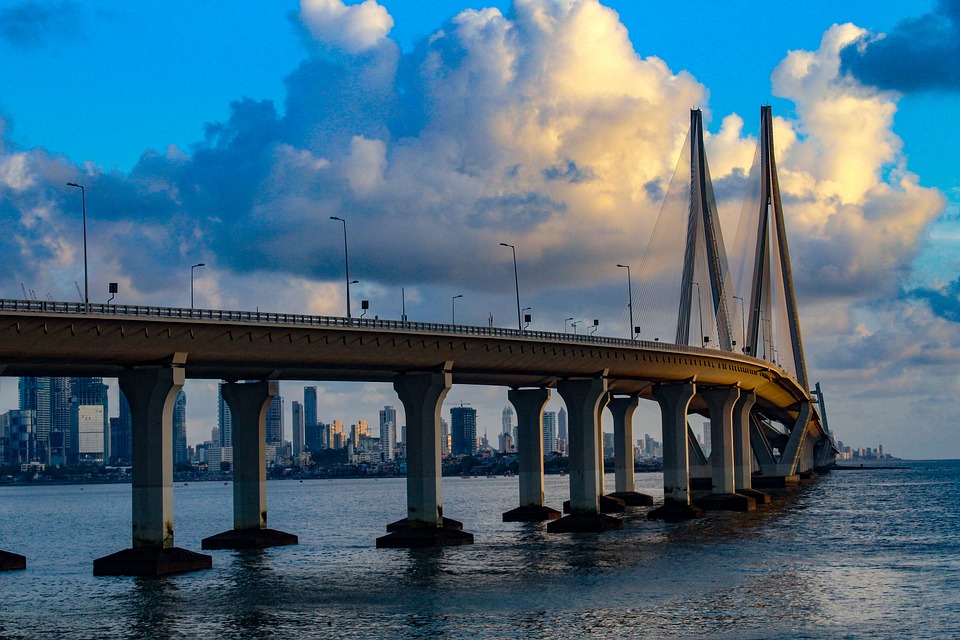 Take a looking at this floating restaurant which has a view of Bandra Worli Sealink!
9. Prince of Wales Museum
Prince of Wales museum or popularly known as Chhatrapati Shivaji Maharaj Vastu Sangrahalaya is one of the tourist spots and among the places to visit in Mumbai. It is located in the Fort area of Mumbai, you can take any local transport like bus or taxi to reach this place. This Vastu Sangrahalaya was built in the 20th century and has been adored for its beautiful architecture and it holds ancient artworks and sculptors. There are some rare works and can only be seen in this very museum. You must come here if you are a lover for history and beautiful artwork.
1o. Haji Ali Dargah
Haji Ali Dargah is a religious place for Muslims and the most striking feature of this place is that it is situated 500 meters from the coast of Worli, in the middle of the Arabian sea. The architecture of this dargah is Indo- Islamic and hold great historical importance. It was built back in the year 1431 after saint Pir Haji Ali Shah Bukhari. It is said that he dies on his way to Mecca and his casket came miraculously floating here.
You must visit this place at least once!
11. Chhatrapati Shivaji Maharaj Terminus (CSMT)
Chhatrapati Shivaji Maharaj Terminus was originally named as Victoria Terminus under the rule of Queen Victoria. Now, I also recently got to know that CSMT Railway station was originally build to celebrate the Golden Jubilee of Queen Victoria, it had been 15 years of her rule, and to mark that occasion this majestic site was built in the year 1887. In the year 1996, the name was changed to (CST) Chhatrapati Maharaj Terminus to honour Shivaji! CSMT is now a UNESCO World Heritage Site and is one of the prime railway stations that connect the city to every possible corner. Should you add this to your places to visit in Mumbai? Absolutely!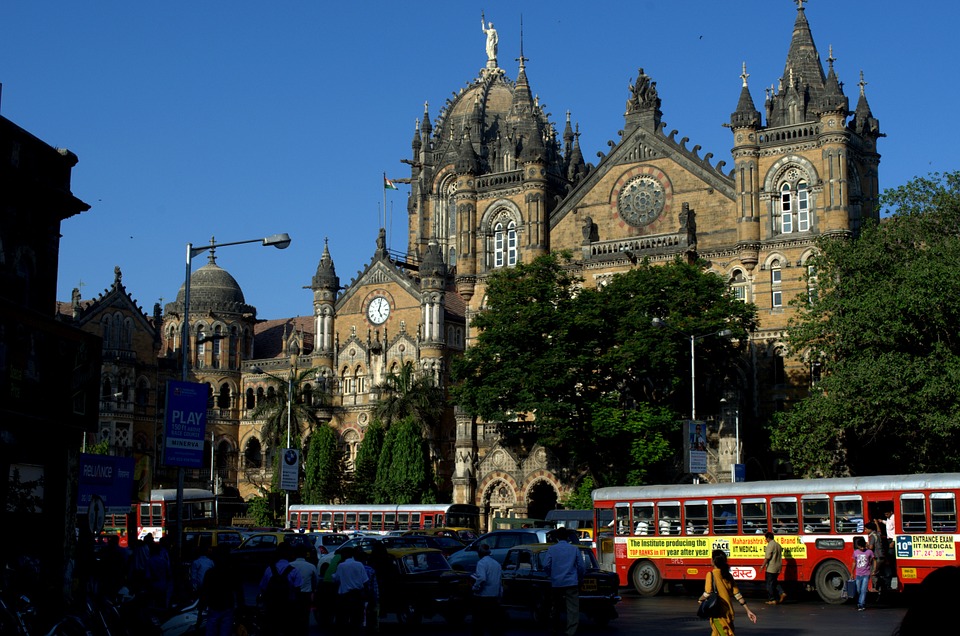 12. Bandra Fort
Bandra Fort was built by the Portuguese back in 1640 to watch over the Arabian Sea. This fort is a famous landmark in the city and many movies have been shot here like Dil Chahta hai, Jane Tu Ya Jane Na and many others. It is a popular spot in the city from where you can take a clear and good look at Bandra Worli Sea Link! This fort is super clean and it is away from the hustle-bustle of the city.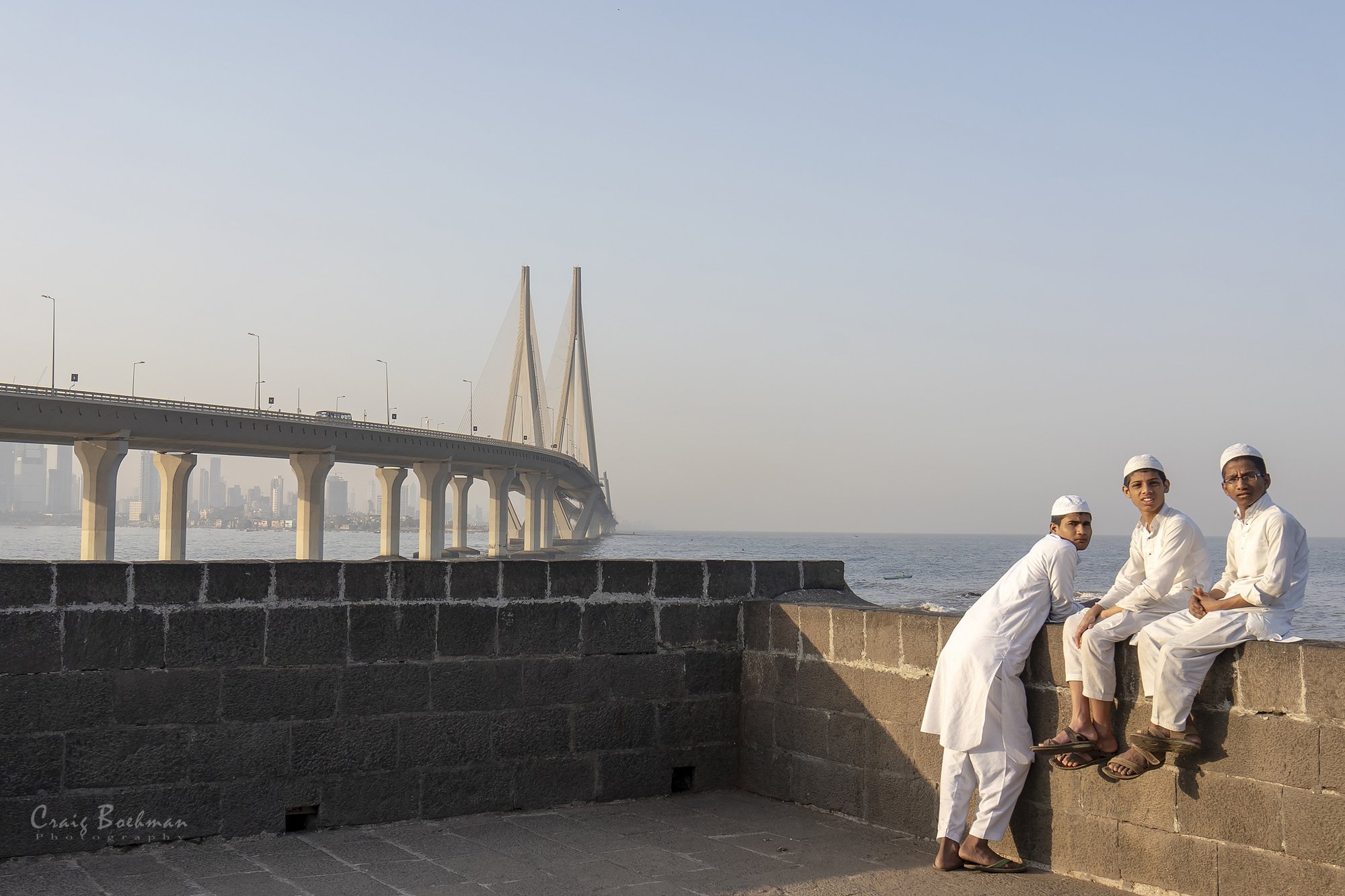 Image Credits: Bandra Info
13. Mount Mary Church
Mount Mary Church in Bandra is a very iconic location and should be on your list for places to visit in Mumbai. Built-in the year 1721, the church is over 100 years old. They believe praying with a true heart, makes your wishes come true. A lot of people believe in the church and come here to regularly visit it. If not for praying, you can at least come here to appreciate the beauty of the church. With Roman architecture, the church stands out in stark contrast in the bylanes of Bandra. You will find a lot of people that come here just to click photos against this stunning monument.
Here is a quick video that will take you through the major destinations in the city!