Every time you try to define Mumbai, the city slips past your attempts. Fast, furious and remarkably chaotic, the city also has a calm, quiet side which only a localite will know of. Of course, the city is every hustler's base camp, but it's also a place where dreams come true. Quintessential Bollywood, think of Shahrukh Khan from 'Yes Boss', not only bagging a life he loves but also meeting his soulmate right here, in Mumbai. And if you've just moved into the city, then you're probably still grappling with these 15 things.
1. A sudden and strong smell of fish that hits you the minute you get out of the airport
Oh, the stench is odd and definitely REAL (you didn't imagine it).
2. The noisy, cankerous sound of Mumbai traffic which is FAR from the kind you're used to
You might have been expecting a more mellow welcome but trust Mumbai to land you up for a big surprise.
3. Oh, also how everyone uses "heavy traffic" as legit excuse to get away with anything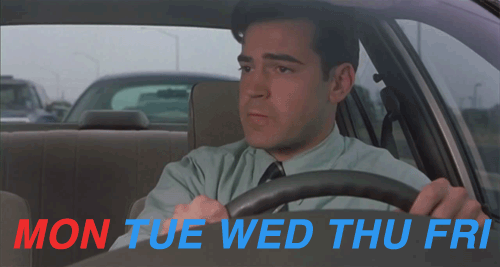 Late to work? Traffic. Cannot meet a date? Traffic. Someone dying on the way to the hospital?…
4. Meeting some of the friendliest people who'll help you with almost anything
The city folks are super helpful. Right from giving you a lift to the station when every rickshaw denies to take you, to helping you feel safe in your new neighborhood, the people of Mumbai are very friendly.
5. Stepping into the Mumbai local for the first time and actually loving it (noisy aunties included)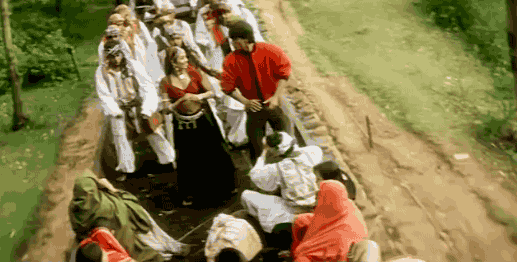 You might have to get used to the poking and jostling, but give it some time and you'll be the one elbowing your way and claiming the grand prize, a window seat.
6. The smell and feel of the infamous 'Bombay' monsoons 

Nope, they haven't exaggerated the beauty of Mumbai monsoons. It's as gorgeous as Bollywood plays it out to be.
7. And the heady Marine Drive drives after a longgggg day at work
Sitting by the water, watching the Queen's Necklace pan out, and letting all of your worries wash away.
8. Mumbai ki special cutting chai…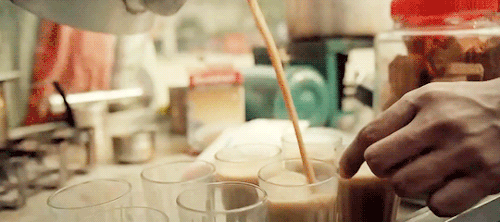 Especially when you have those long hours at work and probably a hacked Friday evening, this comes in as a blessed savior.
9. And of course, that classic Mumbaiya slang (Bantai bacchi!) 
Oh, this one will take a while to get used to. But soon you'll be rolling it in with "aisehich" and "banta hai, boss!".
10. The feeling of home that Mumbai lends to anyone who comes to stay here 
The city is far from partial and terrifically welcoming. That's how you know that no matter what, the city has come to be your home.
11. And the giddy joy of being a classic dreamer in the 'City of Dreams'
Sapne dekho, because that's how we roll, bitches!
12. Heading out at 11 pm and coming back home at 4 am, because guess what? Mumbai never sleeps!
If you're a night owl, Mumbai's going to be your jam.
13. You stop thinking about "log kya kahenge" because that's how the folks of Mumbai live
There's a certain ease when it comes to the people here. Honestly, no one's particularly concerned with what you wear, how you behave or how you look.
14. The city's unstoppable pace that's annoying and soothing at the same time
The above GIF sentiment is precise. Sometimes, the pace of the city can be exhilarating and at other times, exhausting.
15. And the way the city comes to be your new love.
Mumbai will always find room in your heart, it's only a matter of time. By the by, welcome to Mumbai, beautiful!