Need a quick vacation in the mountains? Well, here are 10 awesome hill stations only hours away from Mumbai that you will want to visit anytime you want. A quick weekend getaway to these destinations is most definitely refreshing.
1. Panchgani
Panchgani is around 5 hours (244.3 km) away from Mumbai, is a picture postcard hill station that you cannot miss out on. From breakfast at Lucky Restaurant to the food stop at Mapro Garden, food is impeccable here. Visit table land too, Asia's second-longest mountain plateau for the best sunset views.
Also read: Table Land In Panchgani Has The Best Sunset View
Panchgani also gives you some breathtaking hilltop views that should definitely be witnessed. Amazing food combined with a blissful view, it is a perfect getaway spot for the family in winters as it gets too dry in the Summer.
Time Taken To Reach Here –
By road: 4 hours 35 minutes (approx)
By train: 5 hours 30 minutes (approx)
Best Time To Visit – The best time to visit Palghar is most definitely winters and especially in the month of November and December. Palghar is chilly in winters, it is not extremely chilly you can carry one jacket. You can also visit Palghar in early March.
Stay: SaffronStays Verandah By The Valley. Close to Table Land, this is a wonderful 2 bedroom villa with white interiors and wooden furniture which hosts a stay for 8 guests at a time. Entire villa costs ₹12,002 per night which comes to nearly ₹1500 per person per night.
Address: Panchgani, Satara, Maharashtra 412805
Contact: 08424 040 040
2. Lavasa
Again just 4 hours away (187.7 km), Lavasa is a beautiful hill station near Mumbai. Go on nature trails here and indulge in adventurous watersports like Kayaking.
Also read: Five Things To Do In Lavasa!
Don't forget to gorge on good food at the Lakeside Promenade with breathtaking views. You can visit here any time of the year, the weather being pleasant.
Time Taken To Reach Here –
By road: 4 hours (approx)
Best Time To Vist –
Lavasa is pleasant all year long as it is covered in lush greenery and surrounded by beautiful mountains. But you can visit this place at the end of the year when it is not as hot. Starting from October, Lavasa's atmosphere is great and makes a perfect weekend getaway.
Stay: Calvin- Mountain View is the perfect Airbnb getaway. It is located on a hilltop with amazing views of Lavasa lake and the main city. The guests have access to the entire villa and the extended garden area as well. The weekend stay price is INR 10,000 per night.
Contact: 080806 20320
3. Lonavala
Every Mumbaikar's favourite getaway. Lonavala is nature's bliss with its wonderful landscape views. Visit the Bhushi Dam or the Karla Caves and make unforgettable memories.
Also read: Try Lakehouse In Lonavala For A Perfect Weekend Getaway
Only 83 km away, you can get here in about 2 hours max. The pristine hillside is full of luxurious villa stays by the Pawna lake.
Time Taken To Reach Here –
By road: 1 hour 45 minutes (approx)
By train:3 hours approx
Best Time To Visit –
Lonavala is a got to the destination for every Mumbaikar and remains a favourite always. In the rainy season, it can get a little messy, apart from that this destination is the best all year long.
Stay: Lakehouse Resort in Lonavala is the relaxing and peaceful weekend you've been looking forward to, with a luxurious touch. It has 3 spacious bedrooms (Non AC), a modern bathroom and a kitchen with a chef on call whipping up delicious cuisines for you. Approx 3000 per head with meals (prices vary according to season)
Address: LakeHouse, Gevhande, Aapti, Pawna, Lonavala, 412108 Lonavala, India
Book here.
4. Khandala
Khandala which is just 3 kilometres away from Lonavala and 82 kilometres from Mumbai, besides being a wonderful hill station, it has its own historical significance.
Also read: Visit Kune Falls In Khandala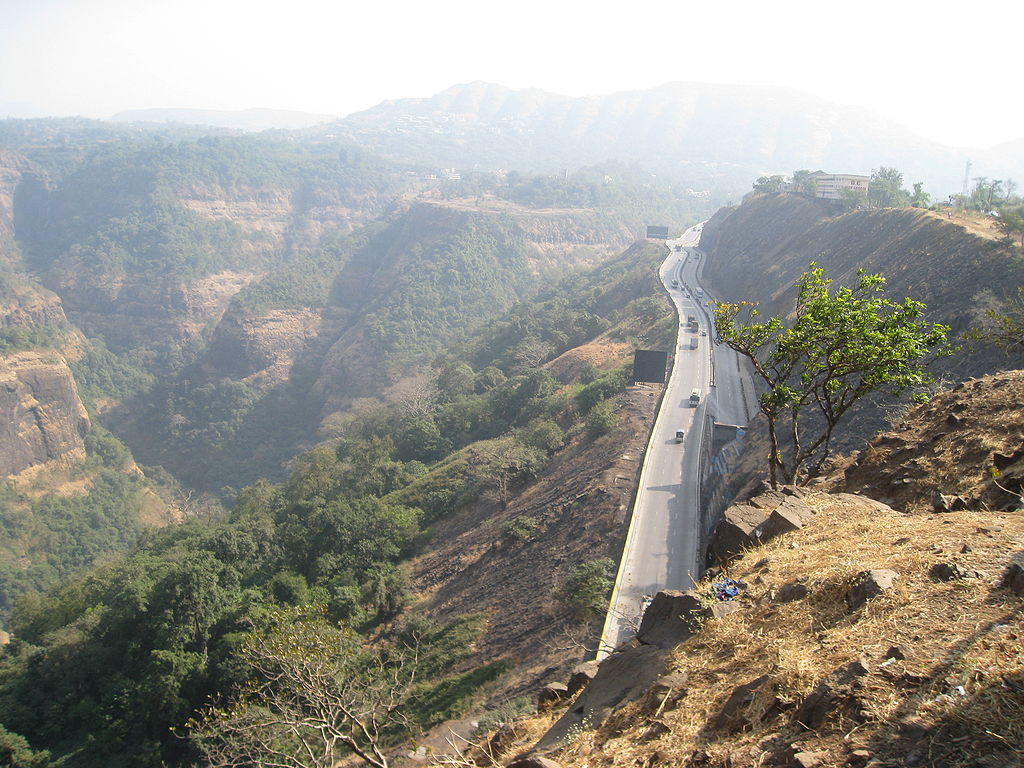 It was under the reign of several rulers like Maratha, Peshwa and colonial power. They all have left their mark which adds up to the beauty of this place. Nagphani, also known as Duke's nose. is the highlight of Khandala.
Time Taken To Reach Here –
By road: 1 hour 51 minutes (approx)
By train: 3 hours (approx)
Best Time To Visit –
Khandala and Lonavala go hand in hand. The weather is pleasant here always, like Lonavala you can visit Khandala all year long too. But November and December will be nice and cold in these hilly regions.
Stay : Head to Villa Valencia, situated in the beautiful and green environs of Khandala, to get your share of serenity. A 4 bhk bungalow, it can hold 8 people and is fully equipped with AC and a stocked kitchen. Price is INR 12,390 per night which comes down to INR 1550 per night.
Address: Summer Hill Resorts, Near Kune Village, Khandala – 410403
Book here.
5. Karjat
A mini hill station, explore the flora and fauna in Karjat. Take a wonderful road trip of 62.9 kilometres to Bhahiri and Kondana Caves and Ulhas Valley in Karjat.
Also read: Tooth Mountain Farms- A Green Boutique Stay In Karjat!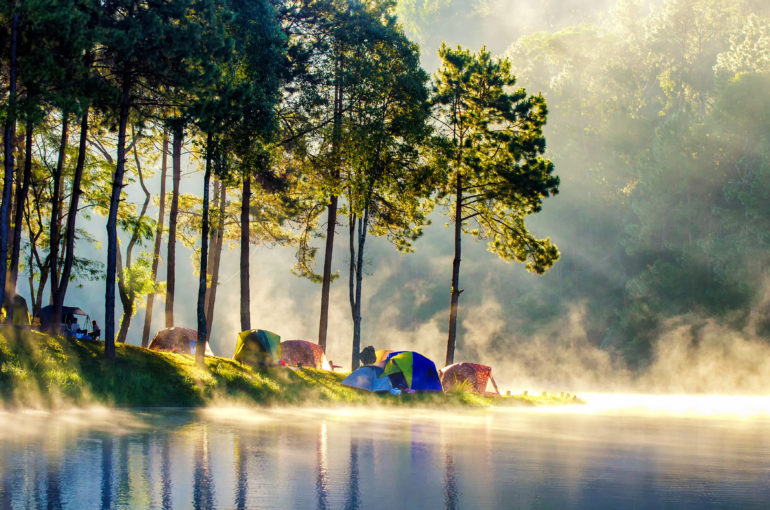 Power up for picturesque treks like a trek to the famous Chanderi caves. Visit any time, the weather is cool and pleasant all year round!
Time Taken To Reach Here –
By road: 1 Hour 40 minutes
By train: 2 hours approx
Best Time To Visit –
Karjat is close to Mumbai so the weather is not very different but I can assure you that it is better than the town. When it gets too hot in the town during the summer, Karjat can be comparatively very beautiful.
Stay: Spread over 20 acres, the Tooth Mountain farm stay is located in Karjat consisting of a villa and an outhouse. The five combined rooms are named after the trees growing in the property itself. All rooms have attached private baths and even a private lake!
Address: Tooth Mountain Farms,  Neelam Sagar Farms, Karjat Road, Next to ND Studios, Off Chowk Village, Hatnoli, Maharashtra 410206
Avg cost for 2: Rs 8800 per night (inclusive of breakfast)
Contact: 099690 30207
6. Kamshet 
Kamshet is also a short drive from Mumbai and it takes only 2 hours and 20 minutes to get here. Always craved for some adventure sports nearby Mumbai? Then your search stops here! You can go for Paragliding here and experience beautiful Kamshet. The best places to visit is in Kamshet is Kondeshwar Temple, Uksan Lake, Visapur Fort and of course the famous caves of Kamshet.
Best Time To Visit –
The best time to visit any hill station is during the monsoon. You can also visit during November and December when it's chilly and you can enjoy hot Bhutta and Garam chai. It is an ideal destination for weekends and starting early morning you will have the entire day to enjoy Kamshet and soak in its beauty.
7. Kolad
If you are a sucker for riverside getaways, the Kolad is just perfect. The famous river of Kolad is Kundalik and you can try river rafting and rope crossing here. You can camp near Kundalika river, light a bonfire and enjoy nature. Some places you should not miss out on are Kolad's Kuda Caves, River Rafting in Kundalika and the tall Tamhini Falls.
Best Time To Visit –
Kolad is chilly in January- February but you can also visit in November and December as the water at Kundalika river is gushing and really cold in those months. The next option you have is to spend a weekend in the summer season as it gets too hot in cities like Mumbai and Pune. The river is flowing all year long so the adventure sports are available.
8. Igatpuri
Igatpuri is an amazing weekend getaway which is covered in lush greenery. Igatpuri is a 3-hour drive from Mumbai and you can come here just to unwind and feel refreshed. The best part about Igatpuri is that they have huge villa stays and they are totally affordable. So get-togethers and reunions can always be a good option in Igatpuri. The best places to visit are Dhammagiri, Vallone Vineyard and Vaitarna Rafting.
9. Matheran
Matheran is the most preferred hill station by Mumbai and Punekars. This can be a great place for a quick and short vacation. Matheran is covered with dense forest, tall trees and some waterfalls on your way up here will set you right in the vacation mood. You can visit the famous points here and can take walks in the little beautiful lanes here.
Best Time To Visit Matheran –
Matheran is beautiful when it is raining but the drive can be foggy and it might difficult to drive here. But winters are the best time and it is super chilly up in the hilly regions.
10. Silvassa
Not many know about Silvassa, but the place is pretty beautiful and it should be on your list for a weekend getaway. Silvasa is 3 and a half hour from Mumbai. Silvassa lies on the edge of Gujarat state and the drive up till here will be a great one overlooking huge mountains and pretty trees aligned alongside the road. The best places to visit in Silvassa are the Vanganga Garden, Lion Safari and the Nakshatra Garden.
Best Time To Visit –
The best months to visit Silvassa is March and April and you can visit in October to December too!
So what are you waiting for now? You have everything you need for a comfy and adventurous holiday. Get going!