The monsoons are here and if you're from Maharashtra then you surely would be doing yearly monsoon treks with friends. The state has so many beautiful places to trek and hike to and this year if you can't physically make it, then let's sit back home and remember these for fun.
1. Karnala Fort Trek
At a distance of 60 kms from Mumbai, located on the Mumbai-Goa highway, Karnala Fort is famous among bird lovers. There are over 150 species of birds that you can spot here and it's a popular picnic spot too. Of the four trails here, the one going to Karnala Fort is the most popular one. It's quite an adventure to trek to the thumbs up point here, especially when you're walking in between the clouds.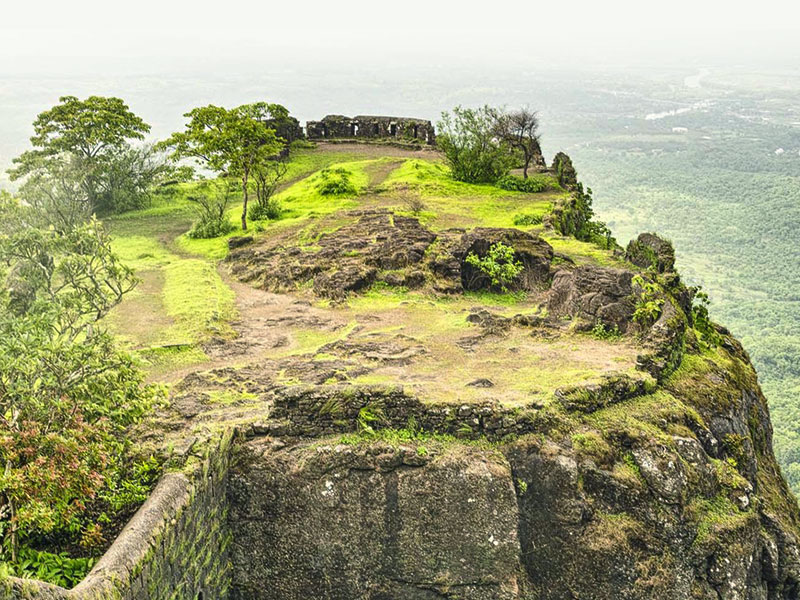 2. Rajmachi Fort Trek
This one too is a popular trek and has two routes to get here. If you're an adventure junkie, then you can take the Kondivade village route from Karjat or else the Lonavala route. What we miss most is the scenic route, gushing with waterfalls during monsoons, hot corn on the cob and sitting in the cold breeze uphill, with friends with a cup of tea or even taking selfies.
Also Read: These Winter Treks In North India Need To Be On The List Of Every Adventure Traveller
3. Lohagad Fort Trek
If you're not an experienced hiker or trekker and just want to drive uphill to the fort with your friends, then you probably have been here. This is the easiest climb and when you are here, all you have to do is take those extra 15-20 minutes to walk upto the Scorpion Tail point. Needs a bit of a nudge, but it's worth it. Right?
Also Read: 10 Roadtrips That Are Perfect For The Monsoons
4. Sinhagad Fort Trek
This trek has become so popular that it's probably already been ticked off by most trekkers from their list. And because it is so popular, the road to get here has a lot of traffic. To avoid that, hiking is a better option. The route to get to the fort is pretty mesmerizing and there are a number of points on the way. If you've been here, then you've probably enjoyed a cup of tea or a bowl of Maggi here too.
Also Read: Here's The Ultimate Bollywood Song Playlist For That Perfect Monsoon Road Trip
5. Torna Fort Trek
This massive fort is located in Pune district and there are a number of folklores about this place. It's a beautiful trek with gorgeous sceneries and has quite a few waterfalls and streams on the way. If you've been on this trek then you probably know it's a difficult one, but the view from above is worth the effort. And after all, any difficult trek with friends is nothing but fun, and has a lot of stories to bring back.
Long drives during the rain, halting the car to get pictures with waterfalls midway, watching the beautiful views, singing all the way up a fort with friends or racing up, we miss all of it a bit too much now that the monsoons have set in.