Dilli ki Sardi
Delhi in December is extremely special! Cute clothes come out of the closet. Hot Chocolate is the drink of the season. And the city is buzzing with great things to do! So here's how you can make your Delhi winter more fun!
1. Harry Potter celebration
The capital is going to celebrate the magic Harry Potter for one whole month. There will be literature and writing sessions, character discussions, creative writing sessions, an interaction with Dr Shashi Tharoor.  For those who love their beer, there is also a Quidditch beer pong being organised. Make sure, you are dressed for the event as you will be judged on your costume too. 
Check out this Facebook page for all details of meet-ups and more.
When: Wednesday, Dec 14 to Saturday, Jan 15
Where: BandStand, Aurobindo Marg
Contact: srishti.chaudhary2@gmail.com and enoheneye@gmail.com for more details.
2. Go Momo Hopping
Finally, the one that we have been waiting for! Gobuzzinga's Momo Festival will have some amazing choices of momos, like Afghani, Peshawari and even chocolate momos! Are you waiting for this as eagerly as I am? Follow them on Facebook for all updates.


When: Saturday, Dec 17 & Sunday, Dec 18
Where: Garden of Five Senses, Saket
Timing: 12 pm to 9 pm
3. Christmas eve Clubbing 
Not going for the midnight mass? You could go clubbing with your gang to Kitty Su on the Christmas Eve. Its going to be a great party with good food & music. Let your hair down.
When: Saturday, Dec 24, 2016
Where: The Lalit Hotel, Barakhamba Road
Timing: 10 pm onwards
Contact: 9999030363
4. Christmas Carnival 2016
Christmas Carnival at Moonshine is the place to go if you're true-blue bollywood fan! It is an all-day event with the DJ playing some of Delhi' favourite tracks and if you're a bigger gang, you can also book a table. Check out their event details and cover charges here.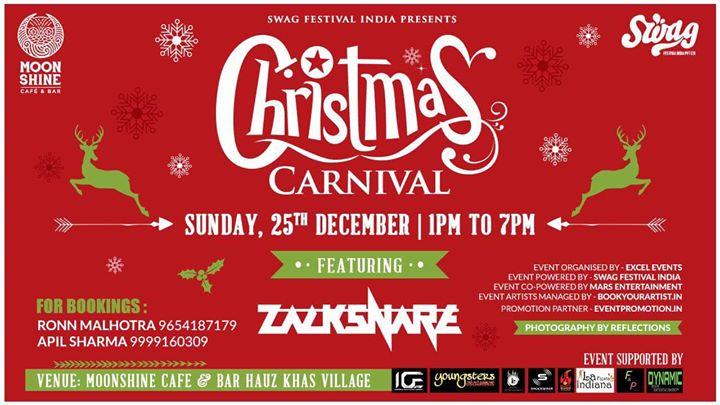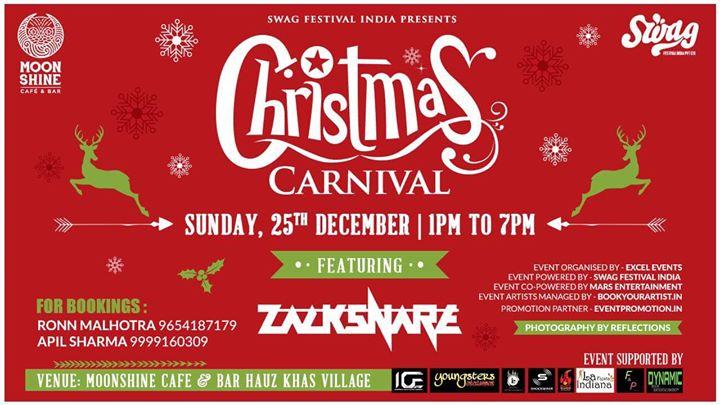 When: Sunday, Dec 25
Where: Moonshine Cafe & Bar, Hauz Khas Village
So that's all, folks. But wait, would you like to know Christmas spots in Delhi too? Let me know in the comments and I will pen that down for you!
Also read: 5 Best Brunch Spots In Delhi You Need To Try