From a photographer's perfect frame to a backpacker's pitstop, Paharganj is a treasure trove for all- shoppers, foodies, tea lovers. This tiny Backpacker's paradise has all kinds of hostels & shops strewn together while all you have to do is hop from one to another. Here's our round-up of things you can do at Paharganj –
STAY: A Backpacker's Ghetto
1. Zostel
Choose between dorms or separate rooms and enjoy the fun, energetic vibe of this hostel.
Address: Zostel Delhi, Railway Station 5, Arakashan Road Opposite New Delhi Railway Station, New Delhi, Delhi 110005
Cost: ₹550-650 per night
Book here.
2. Smyle Inn
Though cosy, the rooms are super clean and the hostel offers free breakfast and Wi-Fi.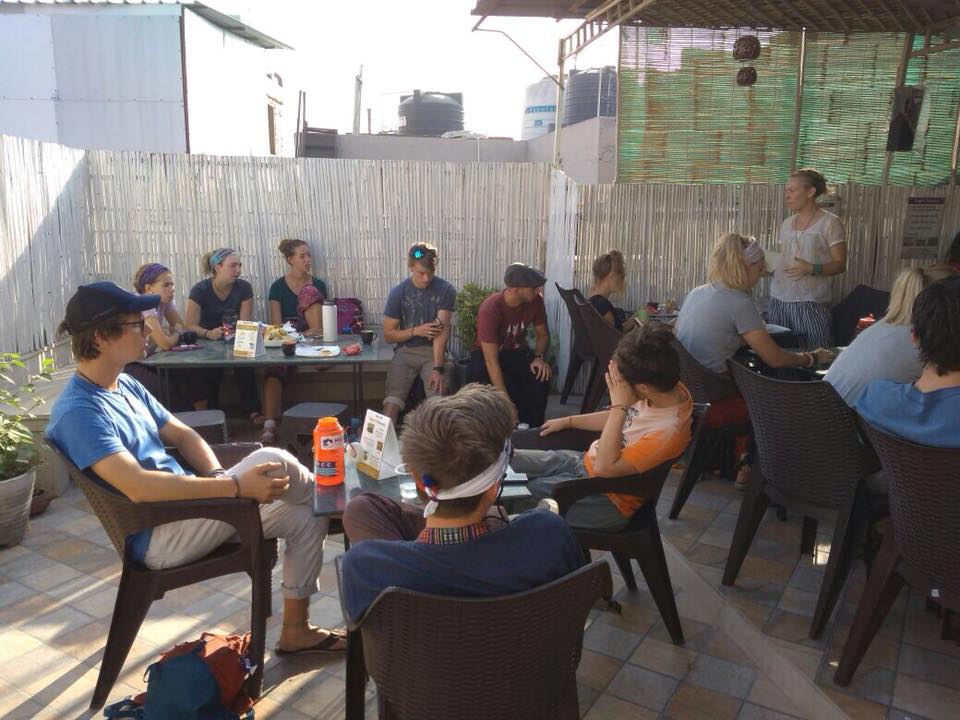 Address: Smyle Inn, Chandi Wali Gali, 916 Gali, Main Bazar Rd, Paharganj, New Delhi, Delhi 110055
Cost: ₹590 per night
Book here.
3. Backpacker's Panda
Located nearest to the metro station and at the beginning of the market, it has a very friendly atmosphere and amazing graffiti work around the walls.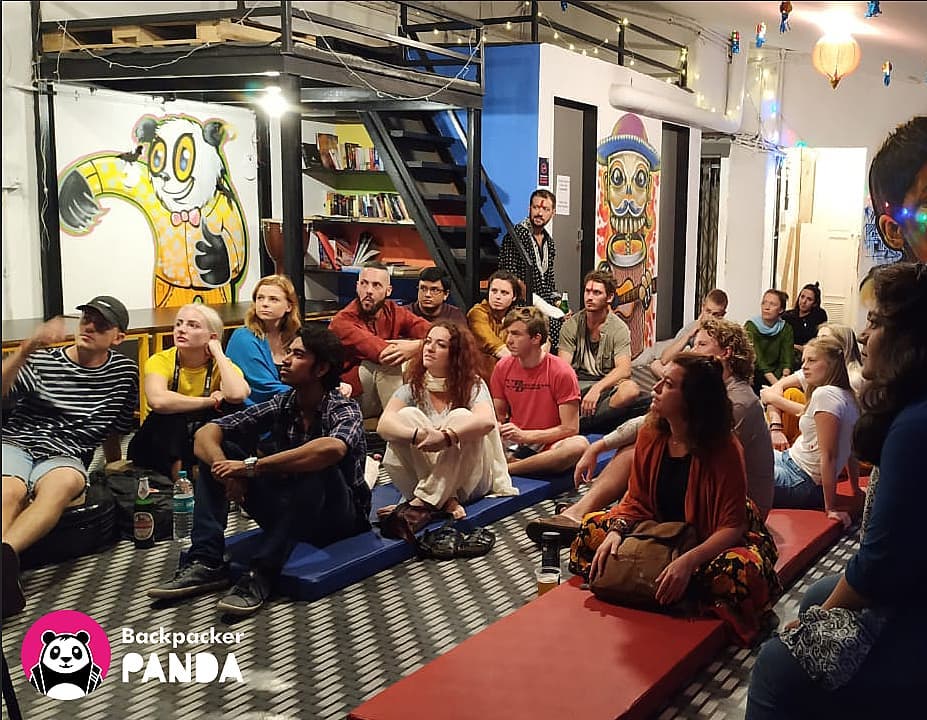 Address: Sai Palace, 22/1, Main Bazar Rd, Bharat Nagar, Paharganj, New Delhi, Delhi 110055
Cost: ₹500 per night
Book here.
EAT: The Cafe Culture
1. Sam's Cafe & restaurant
This iconic cafe offers exemplary views of the Delhi skyline from their terrace and amazing food to gorge on. Indulge in Pita bread and Hummus at this cafe and enjoy your view with a glass of drink as the sun goes down.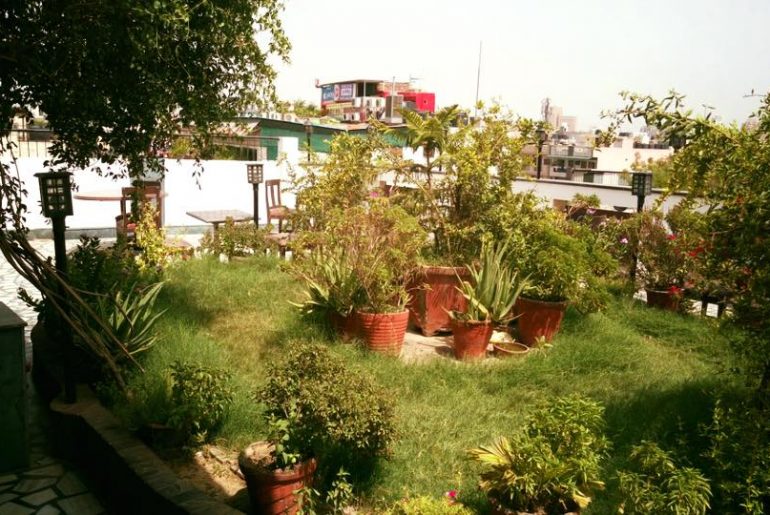 Address: Sam's Cafe Restaurant % Bar, 1548 M/F, Main Bazar, Pahar Ganj, New Delhi, Delhi 110055
Cost for two: ₹500
2. Club India Cafe
The cafe gained popularity because of the film Dev D which was shot here. Grab a beer in the retro ambiance with a view of the market.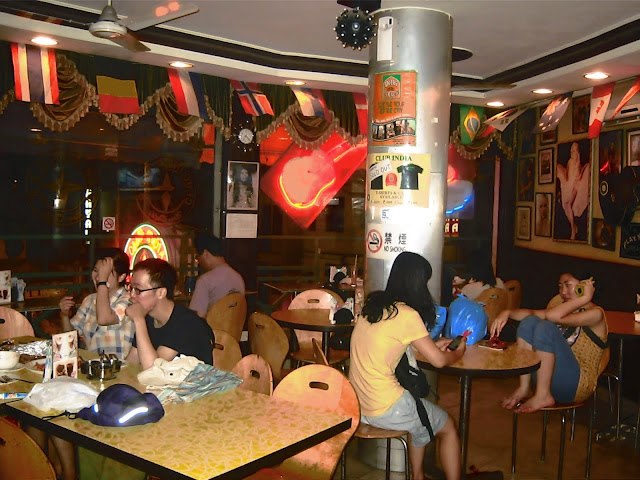 Address: 4797, 2nd Floor, 6 Tooti Chowk, Paharganj, New Delhi
Cost for two: ₹700
3. Kitchen Cafe
This is the only bar in Paharganj which is open 24×7. You can eat, play pool and pick a book from their small library.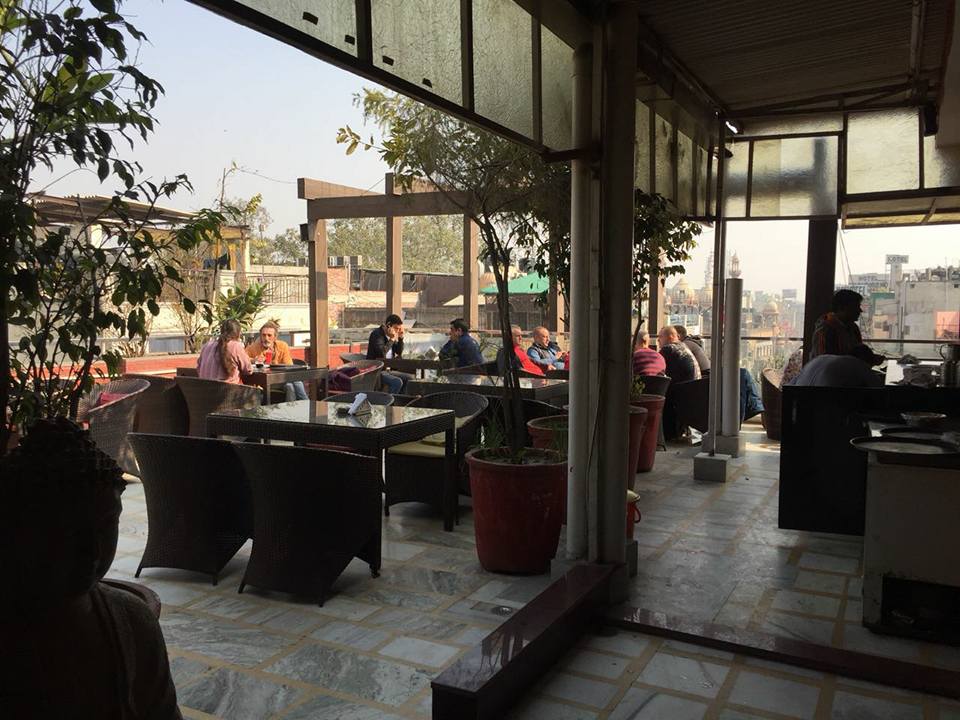 Address: Kitchen Cafe Roof Top Restaurant, Hotel Shelton, 5043, Main Bazar, Paharganj, New Delhi
Cost for two: ₹500
SHOP: Treasure Trove Of Bags & Jewelleries
1. Leather Bags
Get your share of Leather goodies from totes to clutches at Sheetal Exports at affordable prices. This shop is a must-visit for all those who love hoarding on Leather bags.
2. Jewelleries & Accessories
Grab a handful of antique earrings, neck pieces & bangles. Bangles & earrings start at ₹50, neck pieces start ₹250. 
3. Woolen Mufflers
Upgrade your wardrobe with winter accessories or stock your bags with boho-chic mufflers starting at ₹100.