2018 is coming to an end but we've got good news! Curly Tales is giving you a showdown of all the direct flights that India has got within and outside the country –
1. Mumbai/Delhi to Thailand & Maldives
GoAir will offer India's first ever direct flight to Phuket, Thailand effective October 11, 2018 from Delhi and Mumbai. This will be followed by its second international flight connecting Mumbai and Delhi with Malé, Maldives effective October 14, 2018. These destinations will also be connected from Bengaluru in the near future. GoAir will operate 3 direct flight services per week between Mumbai – Phuket – Mumbai at an affordable return fare starting from INR 18,999 (All inclusive); 2 direct flight services per week between Delhi – Phuket – Delhi at an affordable return fare starting from INR 18,999 (All inclusive).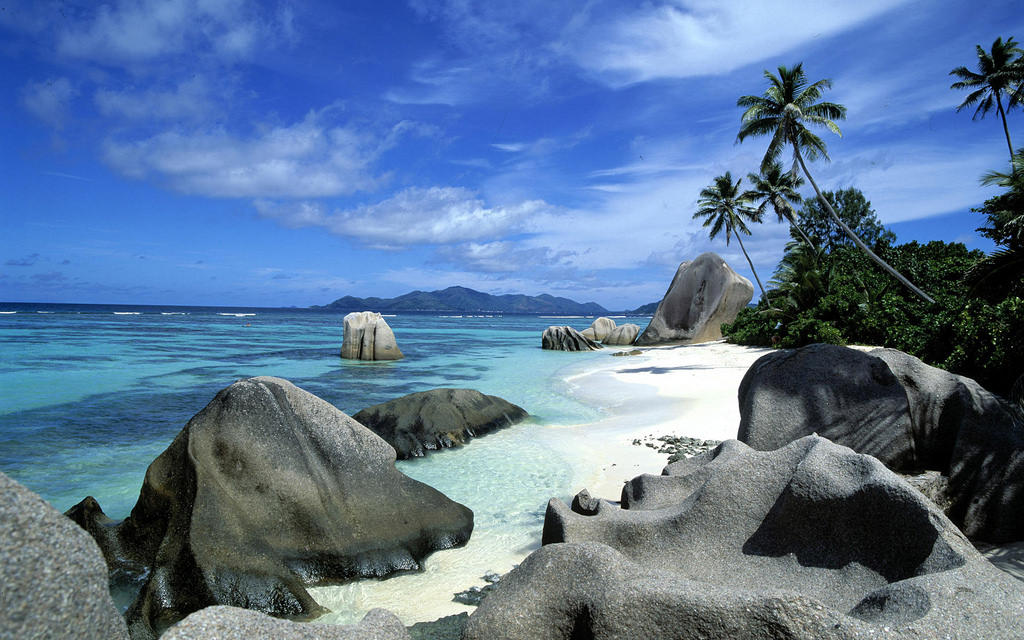 2. Mumbai to Tanzania
In the mid 90s, direct flights from India to Tanzania were stopped due to the infrequency of travellers, but as Indian tourists are taking more and more trips abroad, Air Tanzania decided to bank on the opportunity to introduce direct flights once again. At first, 4 flights per week will be flying from Mumbai to Dar Es Salaam. They're also planning flights from Delhi, but for now the only approval is for Mumbai airport. This service was starting by November 2018 and the tourism board is confident that Tanzania and Zanzibar islands will prove to be a good tourist destination for the Indians.
3. Delhi To Shirdi
Feeling devotional? Delhiites have got a Delhi to Shirdi direct flight from October 1st. SpiceJet will commence flight service on the Shirdi-Delhi flight to boost religious tourism. SpiceJet will be the only airline to provide connectivity to the temple town daily. SpiceJet flight number SG946 will depart from Delhi at 12.35 pm and land in Shirdi at 2.35 pm. The return flight from Shirdi, flight SG942 will depart from Shirdi at 3.05 pm and land in Delhi by 4.55 pm.
4. Delhi To Ajmer & Pushkar
SpiceJet has come up with direct flights connecting Delhi to Rajsthan's two major tourist spots – Ajmer & Pushkar. You can fly directly to the holy city of Rajasthan, Pushkar via a direct flight that connects Delhi to Kishangarh Airport which is a 45-minute drivefrom both Ajmer and Pushkar.
5. Mumbai To Kolhapur
Air Deccan has come up with a new flight service that takes you to Kolhapur from Mumbai's Chhatrapati Shivaji International Airport in just 90 minutes. The same journey takes 6 hours by road and even the fastest train (Kolhapur Express) takes 10 hours and 5 minutes. It operate on Tuesdays, Wednesdays, and Sundays from Mumbai at 1:15 pm, reaching Kolhapur at around 2:25 pm just in time for you to eat Kolhapur's famous spicy Misal Pav for lunch. The flight from Kolhapur to Mumbai leaves at 3:05 pm and reaches Mumbai at around 4:05 pm. Under the regional connectivity scheme Ud e Desh Ka Aam Nagrik (UDAN) half of the seats of the 18 seater Beechcraft are to be given by the airlines at subsidized fares, being INR 1,970.
6. Flights To North East India
Air Deccan has launched flights to Shillong and Agartala from 15th December 2018 so you can now plan to explore the gorgeous North Eastern part of India. Basically, if you're out to experience the best of NE India, there will be flights connecting some of the best cities of the 7 states and won't cost you over ₹2500. After Air Deccan launched the UDAN scheme for connecting Tier 2 and Tier 3 cities via airplane routes, they have also started tieing up with the government for subsidies to fly at such low rates.