We love Dolly Singh, her fashion, content, and her travel diaries, but what are her choices like regarding food? In the recent episode of Tere Gully Mein, Curly Tales Editor-In-Chief met Dolly Singh, and they both visited various food places, explored the Janpath market, and talked about Dolly's early days in Delhi, how she met Komal, her boyfriend and so much more. You will totally be hooked on this episode.
Dolly Singh's Unconventional Food Choices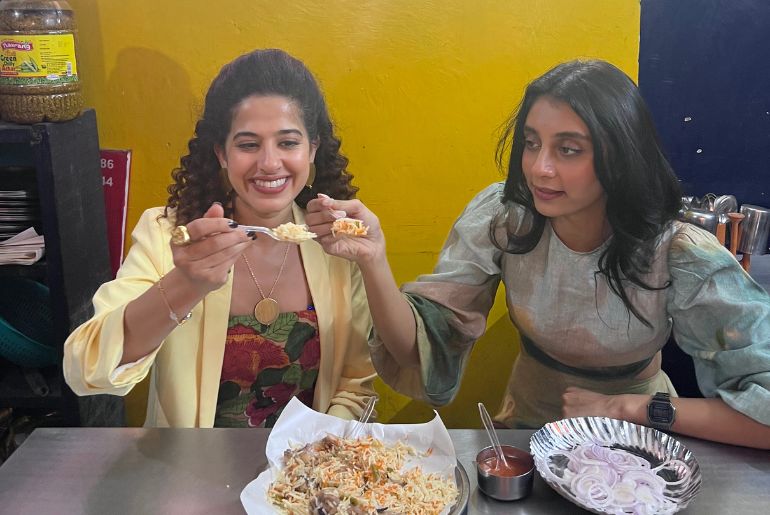 In the latest episode of Tere Gully Mein, Dolly Singh took Kamiya on a food journey ranging from the spiciest Murabadi Biryani to snacking on momos and coffee. Dolly even shared that the coffee joint is one of her favourites and most folks in Delhi love it too. Dolly Singh, as she went about the day and took Kamiya to her choice of places, Kamiya said that she loved everything that they ate throughout. Dolly also said, "I generally always shy away from showing people my food choices because mine are not the conventional ones, so I am always like logo ko pasand ayega ki nahi."
However, Kamiya totally loved all the food recommendations Dolly Singh had for her throughout the day.
Also Read: 5 Craziest Momos In Delhi NCR To Give A Twist To Your Taste Buds
Dolly Singh & Her Love For Muradabadi Biryani, Rajma Chawal & Momos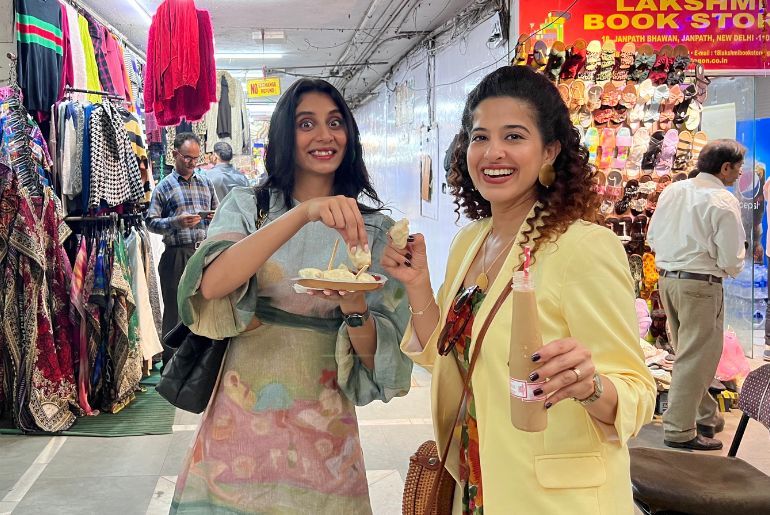 Dolly, even took Kamiya Jani to the spot where she would eat the Rajma Chawal during her college days. From what it seemed like, Kamiya & Dolly loved the platter that they ordered there. She even went on to share her college day anecdotes. Second, Kamiya and Dolly headed to a Biryani place, Aarif Biryani, where they gorged on Muradabadi Biryani with red hot chutney. Finally, they went to Janpath market, where they both ate delicious chicken momos with Dolly's favourite coffee. When asked about her missing Nainital's food and momos, Dolly said that these momos reminded her of home.
Stay tuned & follow our social media channels to know more about the spots that Dolly Singh & Kamiya Jani are headed to in the latest episode of Tere Gully Mein.
Cover Image Courtesy: Curly Tales India