UAE residents now have another destination to add on to their winter travel list. Spain is set to welcome more holidaymakers from the UAE and Bahrain. Spain has eased travel restrictions for tourists coming from Dubai and Abu Dhabi, as well as those flying from Bahrain. Saudi Arabia, Qatar and Kuwait were already included on Spain's safe travel list. Read on to know the rules and regulations in place.
Also read: Spain Has A Mysterious Red River Named Rio Tinto That Looks Like Its Straight Out Of Mars
Who Can Travel To Spain?
Vaccinated tourists from any destination have been welcome to visit the country since it reopened in June. Unvaccinated travellers are also welcome to travel to Spain from the UAE and the kingdom of Bahrain after both destinations were added to Spain's safe travel list.
What Should You Do Before Departure?
Only travellers from countries in the European Union or those listed as safe by Spanish authorities can travel to Spain without PCR tests or vaccination proof at this time. The list is constantly updated and can be found here.
UAE residents and citizens planning to visit Spain from the UAE or Bahrain need not present any PCR test results, Covid-19 certificates or vaccination proof. All travellers must download the Spanish Health Control form, after which a QR code will be obtained. The code must then be given to the airline, before boarding the flight. This also applies to transit passengers flying though Spain.
Also read: Relive The Beauty Of Spain From Your Homes With The #SpainWillWait Video By Turespaña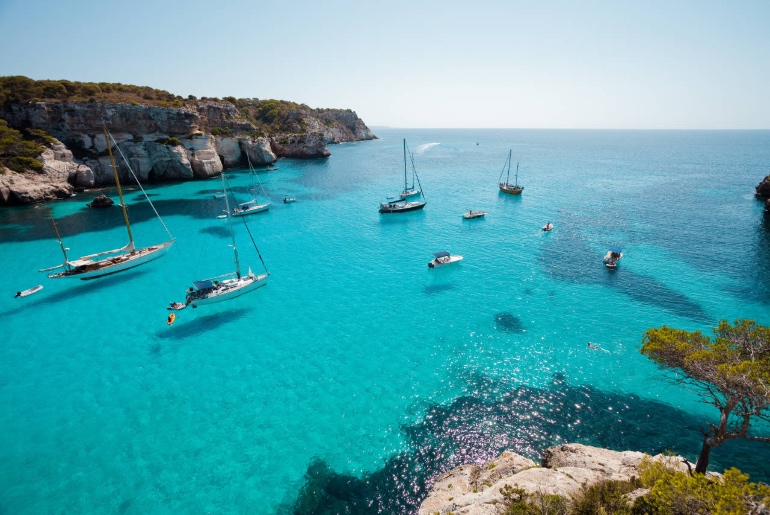 Which Airlines Are Flying To Spain From Dubai?
Travellers can fly directly from Dubai to Barcelona or Madrid. Emirates operates four weekly flights to Barcelona and five weekly flights to Madrid. Fares start at AED 2700 approximately.
Which Vaccines Are Recognized In Spain?
Spain recognizes all vaccines approved by the EMA or listed for emergency use by WHO. So far, the EMA has approved four vaccines: Pfizer-BioNTech; Moderna; Oxford-AstraZeneca and Janssen/Johnson & Johnson.