Winter is here and if you're looking to have some outdoor fun that will also challenge your fitness levels, this one's for you! The Dragon Boat Challenge is returning to Dubai Festival City this October, with safety regulations. The popular event will be held on Friday and Saturday, October 30 and 31. Previously, the Dragon Boat Race was set to take place in Abu Dhabi's Shangri-La Hotel, Qaryat Al Beri on March 27 and 28 this year. However, the event was shelved due to the pandemic.
Also read: The World's Fastest Police Boat Costing $400,000 Is Now In Dubai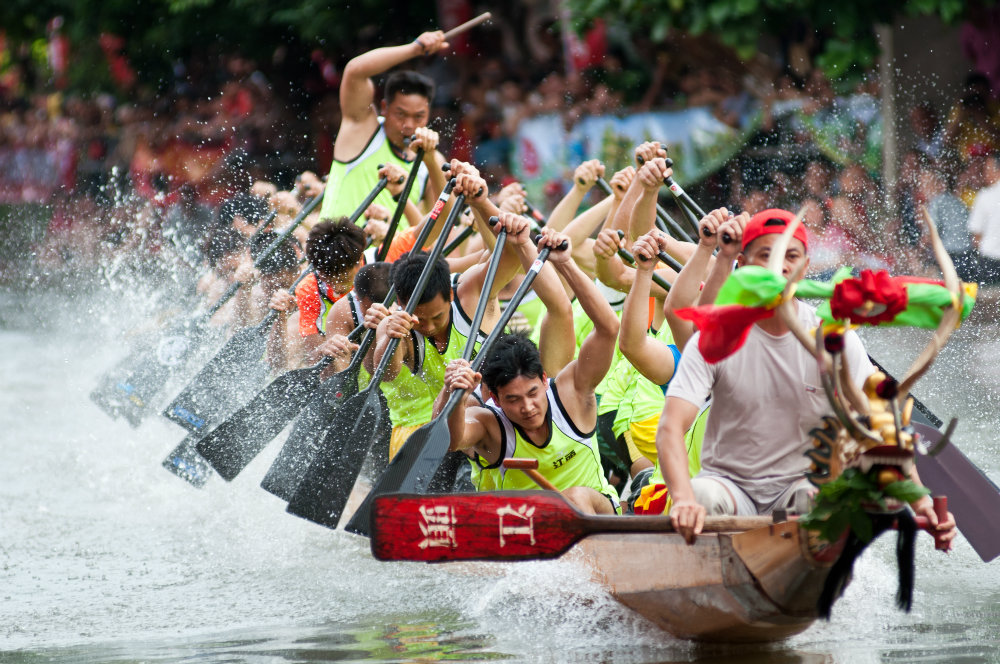 Dubai's Dragon Boat Challenge To Take Place On 30 & 31 October
This year's Dragon Boat Challenge will take place at the Marsa Plaza Creekside promenade. In order to ensure safety of all participants, a host of precautions are put in place. All participants must wear their own personal floatation device and use their own paddle. Sharing of equipment will not be allowed. Other necessary equipment like the Dragon Boat, paddles and life jackets will be provided. Registrations are now open and teams can only register online.
Participants will be split into two bubbles, with 15 teams of 10 members on each side. The management will ensure a staggered entry of the teams is separate entry and exit points. Team members must undergo temperature checks while entering and must maintain social distancing. The pre-competition safety briefing will take place online.
Also read: Egyptian Man Swims Along The Dubai Water Canal In 5 Hours, Sets World Record
Dubai Fitness Challenge To Kick Off On October 30
And in case you're looking for other fitness events in the city, the Dubai Fitness Challenge is all set to kick off on October 30 and runs until November 28. Fitness enthusiasts can participate in a host of virtual and physical events, for one whole month. All events will be held with social distancing measures in place. Last year, a whopping 1.1million people took part in the events.
The city's flagship fitness initiative is returning for its fourth edition with a packed programme full of free classes, sporting events, group workout sessions and healthy eating tutorials across the city. Whether it's yoga, cycling, or dance, there are options for everyone to find activities to get started on a healthy lifestyle.