Egyptian Professional Swimmer crossed the Dubai Water Canal in a record time, making it to the world record. Shehab specialises in long-distance swimming across 20 kilometres and more. He is currently a certified swimming and free-diving instructor, fitness instructor and coach with more than 12 years of experience in his field.
Having moved to the UAE from Egypt two years ago, he has now created a world record by swimming along the Dubai Water Canal in 5 hours.
Also read: This South African Restaurant Holds A Guinness World Record For Selling 207 Milkshake Varieties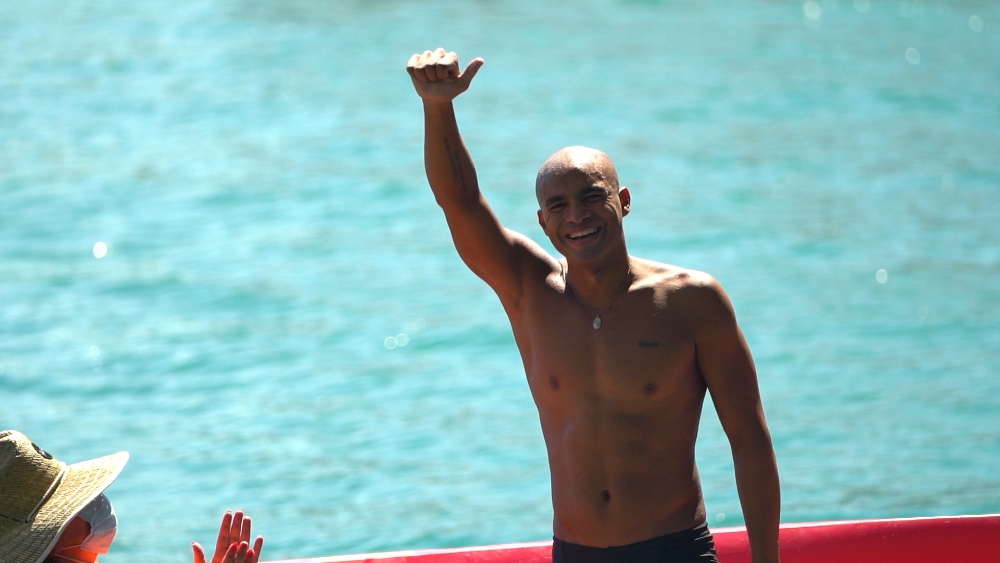 Covering 25 Kilometers In 5 Hours
The swim took place on Friday, 16 October, and started off at Al Seef by Meraas. The endpoint was under the Dubai Water Canal bridge on Jumeirah Beach Road. The challenge started off at 6:00 AM and ended at 12:55 PM, covering a total distance of 25 kilometres. "I'm thrilled to be taking up this challenge and contributing to the modern history of the UAE that is very close to my heart. I hope to inspire people of all ages to discover the riveting effects of fitness and to push themselves to achieve great things. I'd also like to thank my team at Enhance Fitness for making this possible," said Shehab.
Shehab is on a mission to accomplish bigger challenges, setting greater world records and he believes the time to begin is now.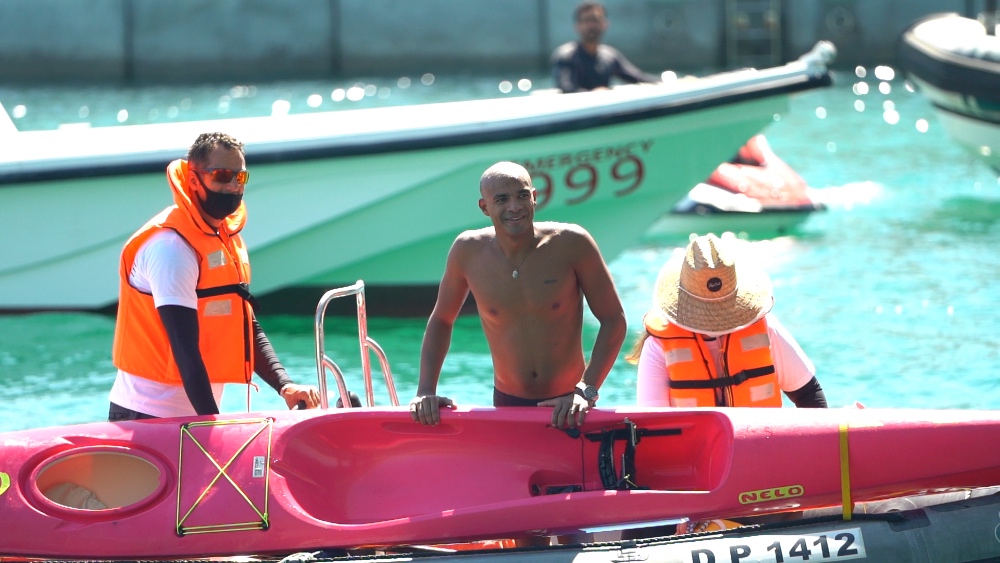 A 12-Year-Old In Dubai Swims For 50km At Home To Support Frontline Workers
A 12-year-old Dubai girl performed an act of kindness and novelty to help health workers. The little girl created a record of her own when she swam 12 km in her home, to raise money to support frontliners. A resident of Dubai Sports City, Chloe Andrews swam in her 6m pool, finishing off a distance equivalent to the English Channel. The little girl aims to swim the English Channel someday.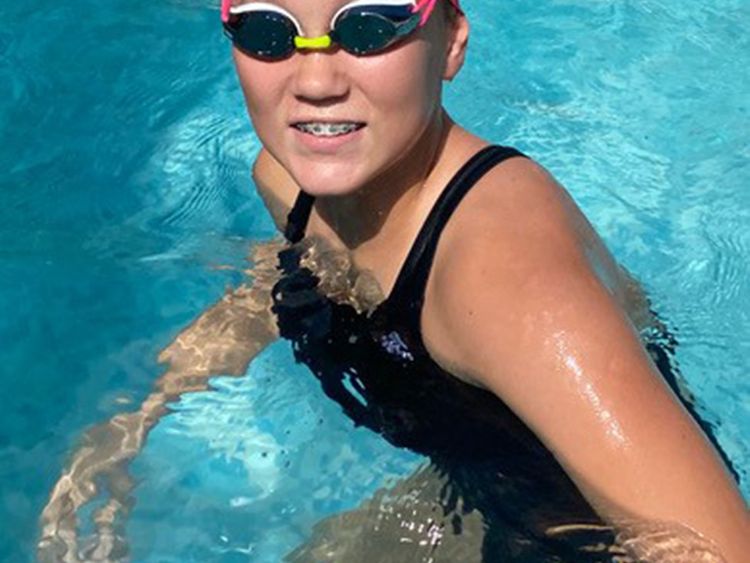 Chole and her little brother wanted to do something constructive during the lockdown and what better than supporting the healthcare workers. She started her swim at 5.30 am last Friday. She swam for seven hours over two days, completing 7,700 laps in the small pool. On the second day, she had already completed 50km.
Also read: Dubai Is Inviting People Across The World To Stay & Work In The Country Without A Work Visa
Apart from the distance, the biggest challenge one would face while swimming in Dubai in April is the summer. The scorching summer sun can be a big bummer for anyone, but Chole found a workaround for that too. Chloe's father Greg Andrews, constructed a patchwork of umbrellas and sheets stretched out over and around the pool.
Chole certainly did not have to battle massive waves, but finishing 7,700 tumble turns in a small backyard pool was no easy feat. It even got her dizzy at times, but the 12-year-old did not give up.
Speaking to Gulf News, the girl's father Andrews said: "Like most families, we've been isolated for weeks – but Chloe was inspired by the various sports feats around the world from marathons on a balcony to 99-year-old Captain Tom in the UK raising so much money in the fight against the virus. Chloe is a very determined girl and when she decided to attempt this feat, there was no stopping her."
The little girl raised around AED 15,000 for a noble cause. The fundraiser was registered in the UAE by the Islamic Affairs & Charitable Activities Department.