The Dubai Police have a drool worthy fleet of cars and now, they've added a super boat to this list!  Yes, you read that right. The world's fastest police boat is now in Dubai. Costing a whopping $400,000 the speedster was gifted to the Dubai Police by the Dubai Crown Prince- Sheikh Hamdan. The 700-horsepower HP 2014 XCAT boasts a light carbon fiber body, a material used to make racing vehicles. Read more about UAE's World Records.
The Police boats definitely need to be faster than the normal private boats and the speedster does not disappoint! The HP 2014 XCAT tears through the water at a speed of 170 kmph. Two outboard four-stroke 350-horsepower engines power the boat, helping it achieve the speed. So, if someone tries to get away from the police, one phone call and you'll have the world's fastest boat chasing you.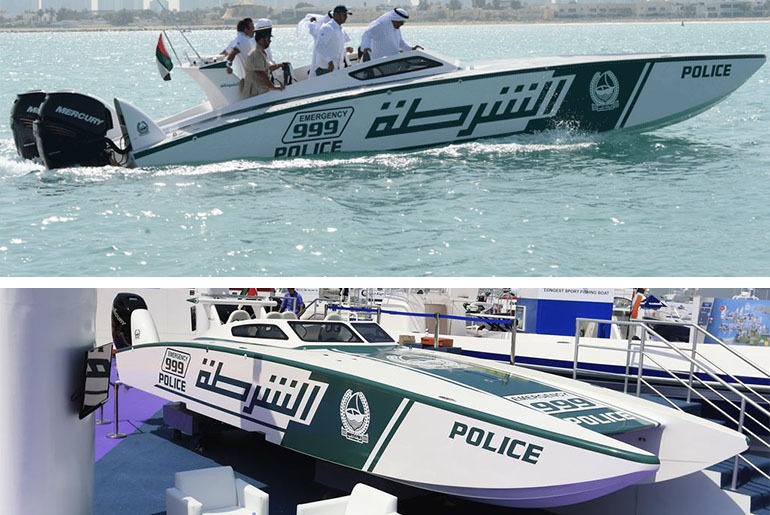 Apart from catching criminals, the boat is also designed for rescue operations. The police converted the two-seater to accommodate four occupants. And on occasion, they'll even put it into the water for a celeb like Hirschi to profile. On that note, Dubai Welcomed Its First Automated Taxi- Seen It Yet?
The World's Fastest Police Car
Dubai Police hit the Guinness World Records for having the world's fastest police car in service. The Bugatti Veyron, can reach speeds of 407km/h which is just one of its 14-strong fleet of supercars. The fleet also includes a bespoke Aston Martin One-77, of which only 77 were ever built, a Bentley Continental GT, three hybrid Porsche Panameras and two BMW i8s. A fleet of luxury supercars may sound outlandish, but it fits perfectly with the ethos of Dubai. Also read Driver Performs Stunts On Dubai Roads, Gets Arrested.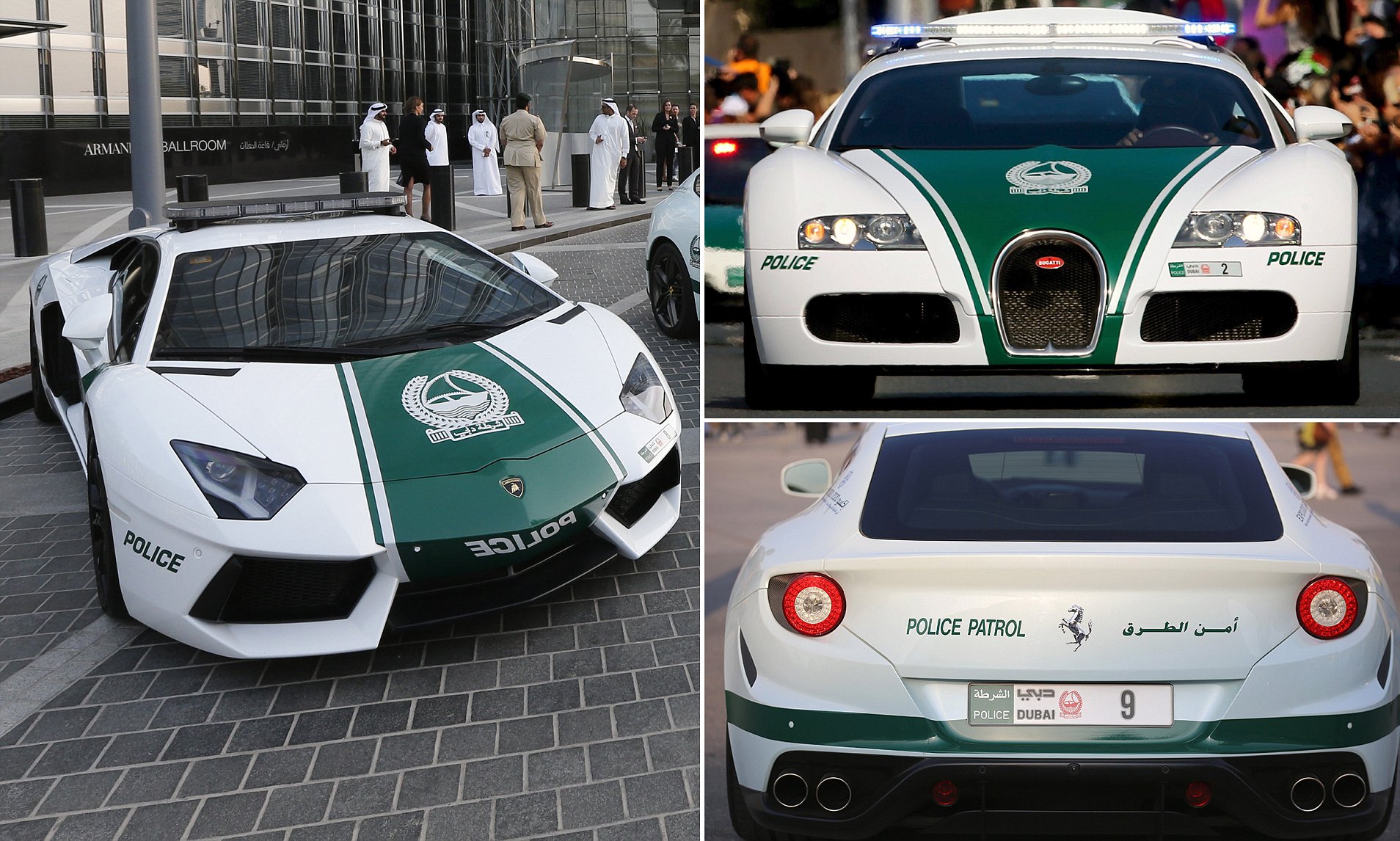 Dubai Police Use Speed Boats To Spread #StayHome Messages
Over the past few months, Dubai Police have been doing the very best to ensure we stay safe. From supporting the massive sterilization drive to patrolling in streets to ensure residents stay indoors- our heroes have got it all bang on. While we've seen the swanky fleet that our cops boast on the roads, but during the pandemic, the Dubai Police upped their transportation game and how!
This time, it wasn't a simple four-wheeled vehicle! The video kicks off with a Dubai Police driving a Lamborghini. After this is the icing- he then gets out, walks towards a gyrocopter, and takes off in true James Bond-style.
Wait, there's more! What follows next is something like a race-sequence in a Hollywood movie. The chopper flies parallel to more police cars driving on the road below. Lastly, they all follow a speed boat zooming along JBR. Flying over the JBR beach, the chopper is seen alerting messages, asking residents to stay indoors.
Check out the full clipping here: